Searching for fun and unique winter getaways in Ontario?
Yes, winters in Ontario can be pretty miserable, but going out and doing some exploring can definitely make it a lot more enjoyable.
Let's look at the positives: the magical winter snow, the crackling of the fire, the decadent hot chocolate.
Winter can definitely be fun, especially if you get out and do some fun winter getaways in Ontario!
Whether you're looking for a romantic weekend or fun girls' trip, here are some of the best winter getaways to go on in Ontario.
Be sure to also follow me on Instagram and TikTok – I share a lot more content on those platforms that don't make it to the blog!
More things to do in Ontario
If you're looking for more fun things to do in Ontario, you might enjoy these posts:
---
Winter getaways in Ontario
---
Blue Mountain is one of the most popular winter getaways in Ontario, mostly for people looking to do some skiing and snowboarding.
There are plenty of other fun winter activities you can do at Blue Mountain, including snowshoeing, snow tubing, and hiking.
You can even go on the famous Ridge Runner Mountain Coaster, a 1 km track that speeds at 42 km an hour!
Don't feel like driving? This guided tour includes roundtrip travel from Toronto to Blue Mountain, and you'll get to go snowshoeing and explore Blue Mountain!
If you're looking to do something more romantic, pay a visit to the Scandinave Spa Blue Mountain and take a soak in the outdoor bath while enjoying the snowy views.
Stay in a hotel right in Blue Mountain Village to make it easier to get around and explore – the village is super cute, especially during the winter with all the holiday decorations and twinkling lights!
---
Glamp under the stars at Glen Oro Farm, located in Oro-Medonte (near Orillia).
If you don't know what glamping is, it's basically luxury camping for peeps who aren't into pitching their own tents and actually sleeping in the outdoors (like moi).
All of their accommodations feature a king-sized bed and a private outdoor fire pit, so it's the perfect romantic winter getaway for couples.
They're all about sustainability and all things natural here – each dome features a wood stove (for heating), composting toilet, and well water!
Their Stargazer Dome even features a skylight, so you can fall asleep to the sight of stars in the night sky.
---
Niagara Falls and Niagara-on-the-Lake are great to visit year-round, and there are actually many things you can do during the winter months.
This guided walking tour takes you around Niagara Falls to see all the pretty Christmas lights, and even includes entry to the Skylon Tower.
If you're in the mood to eat, try this Winter Wonderland food tour or this icewine and chocolate tasting tour, both at Niagara-on-the-Lake!
You can also check out these other fun activities in Niagara Falls:
Stay at a hotel right in Niagara Falls to get the most of your trip here – I love the Country Inn for how close it is to Clifton Hill and the Radisson Hotel for the epic views of the falls!
---
You may have been wine tasting at Niagara-on-the-Lake, but have you gone in Prince Edward County?
PEC is located east of Toronto, and they're definitely becoming well-known for their wineries and craft breweries.
You can even explore the various hiking trails, including by the beaches at Sandbanks Provincial Park!
If you're visiting during the holidays, stop by the Christmas markets at The Eddie and Midtown Brewing Company to shop from local artisan vendors.
There are plenty of great places to stay in PEC, including the retro chic Drake Motor Inn and lakeside Drake Devonshire boutique hotel.
---
Experience treehouse living at The Baltic
Live out your childhood dreams by staying in this luxurious off-grid treehouse in Minden Hills, located northeast of Kawartha Lakes.
The Baltic was built using sustainable and natural materials, and they even took care to support the health and continuing growth of the tree!
The treehouse interior is super minimal and aesthetically-pleasing, and there are windows on all sides for you to fully enjoy being in the forest.
It's especially magical during winter, especially if you manage to get some snow during your visit!
---
Looking to get out and enjoy the Canadian outdoors during winter?
Algonquin is the perfect Ontario park for a winter getaway, with all kinds of activities like cross-country skiing, snowshoeing, dog sledding, ice fishing, snowmobiling, and more!
Parking permits are required, and there are fees for camping as well.
If you're interested in doing a guided tour, this Winter Adventure day tour takes you roundtrip from Toronto to Algonquin, and includes sightseeing, hiking, and snowshoeing.
If you're driving on your own, there are plenty of cozy log cabins and cottages near Algonquin that you can stay at!
---
Bruce Peninsula is wildly popular during the summer months, but have you visited during the winter before?
Go on this guided Bruce Peninsula winter hiking tour, which takes you roundtrip from Toronto to the Bruce Peninsula!
This small-group tour includes snowshoes so you can comfortably hike around the beautiful and snowy landscape.
---
Delve into the arts in Stratford
Stratford may be most popularly-known as the hometown of J-Biebs, but it's got so much more to offer.
This picturesque town is all about arts and culture, and they're famous for the annual Stratford Festival that happens from spring through fall.
This Shakespeare-loving town is filled with quirky shops, awesome local eats (the Stratford Chef School is located here), and tons of fun things to do.
Wander around and check out all the historical architecture, dine at some of the best Stratford restaurants, and shop local at the many boutiques!
There's even a craft brewery here called the Shakespeare Brewing Company!
---
Explore the nation's capital, Ottawa
While Ottawa may not sound like an exciting place to visit to Torontonians, there are actually a lot of fun things to do, especially in the winter!
Explore all the historic buildings, shop and dine at ByWard Market, or go ice skating at the Rideau Canal Skateway (the world's largest naturally-frozen skating rink).
They've also got an incredible and multicultural food scene, whether you're in the mood for shawarma or ramen!
---
Taste your way through Markham
Looking for a winter getaway that's close to Toronto?
Head over to Markham and experience some of the best Asian cuisine in the entire country, with so many fantastic restaurants, dessert spots, and more!
The historic Main Street Unionville is a must-visit, and they've got all kinds of pretty lights and installations during the holidays.
If you're looking for some rest and relaxation, head over to the popular Go Place for the ultimate spa experience in Markham.
You'll find plenty of great food and activities in Markham!
Stay at the Toronto Marriott Markham located in the heart of Downtown Markham, where you'll find the Cineplex VIP Theatre and plenty of awesome restaurants and food spots.
---
Winter getaways in Ontario:
Blue Mountain Village
Stay at Glen Oro Farm
Niagara Falls
Prince Edward County
Stay at The Baltic
Algonquin Provincial Park
Bruce Peninsula
Stratford
Ottawa
Markham
These were some of the best winter getaways to go on in Ontario, whether you're looking to get cozy at a rural cabin or get out and enjoy the Canadian outdoors!
Will you be going on any winter getaways in Ontario? Let me know on Twitter or Instagram!
More things to do in Ontario
If you're looking for more fun things to do in Ontario, you might enjoy these posts:
---
Be sure to keep up with me on Instagram, TikTok, Twitter, Facebook, and Pinterest if you aren't already!
Feel free to subscribe to my weekly newsletter to get my blog posts delivered straight to your inbox.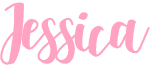 ---
Like this post? Pin it for later!