I was kindly hosted for the weekend by the Stratford Tourism Alliance. Activities, meals, and accommodations were provided as part of a press trip. As always, all opinions are my own.
A couple of weeks ago I had the opportunity to explore the lovely town of Stratford for the first time, and today I'm sharing with y'all how to spend the perfect weekend in Stratford, Ontario!
Stratford is known for being the town where Justin Bieber grew up, but there's so much more to it.
It's an amazing town full of a rich arts and culture scene.
If you're planning a trip to Stratford, I've got blog posts on fun things to do in Stratford and the best restaurants in Stratford!
Here's what to do, where to eat, and where to stay during a weekend in Stratford!
Be sure to also follow me on Instagram and TikTok – I share a lot more content on those platforms that don't make it to the blog!
---
How to get from Toronto to Stratford
---
Driving to Stratford
The drive from Toronto to Stratford is around 1 hour and 40 minutes (149 km).
Take the 401 west, then transfer onto highway 8.
While it's close enough that you could make it a day trip, you might as well stay a night or even spend the weekend in Stratford to see all it has to offer!
Stratford Direct Bus
I traveled to and from Stratford via the Stratford Direct Bus, which takes you straight from Union Station to Stratford in about 2 hours.
Whether you don't have a car or you don't feel like driving, the Stratford Direct Bus is super easy and super convenient to take, especially if you live in downtown Toronto!
Roundtrip tickets are $29 CAD ($14.50 each), and you must have tickets to the Stratford Festival in order to purchase bus tickets.
If you're planning on spending the weekend in Stratford, take note that the bus back to Toronto doesn't run on all Sundays.
---
Where to stay in Stratford
---
Boutique hotels in Stratford
There are a number of beautiful boutique hotels in Stratford that you can stay in during your weekend trip.
Many of them double up as restaurants as well, so you can happily eat and sleep there!
Here are some boutique hotels in Stratford worth staying at:
I usually book my hotels on Expedia to collect points towards free rewards and discounts!
Airbnb
I typically use Airbnb when I'm traveling on a budget, and I have a separate blog post all about how to find the best Airbnbs.
There are plenty of Airbnb options available in downtown Stratford, so you can pretty much walk everywhere!
---
Where to eat and drink in Stratford
---
Of course Stratford has an awesome food scene, especially with the Stratford Chefs School in town, one of Canada's top culinary schools.
There are so many great Stratford restaurants, you're going to want to just spend the whole weekend in Stratford eating your heart out.
Here's where to eat in Stratford during your weekend trip!
Revival House
Revival House is a gorgeous church-turned-restaurant.
It's a hotspot in town for weddings and events, and the food and drinks are absolutely delicious!
Revival's menu puts a spin on French classics, and they've also got Sunday brunch.
We had caesars made with gin from a local distillery, and while I'm usually not the biggest fan of caesars, it was pretty great.
LOCATION: 70 Brunswick St, Stratford, ON | Website
---
The Bruce Restaurant
Feeling a little fancy? Pay a visit to the Shakespearean-inspired luxury boutique hotel and restaurant, The Bruce Restaurant.
It's less than a 10-minute walk to the Stratford Festival, if you're planning on watching a show there!
The Bruce Restaurant sources most of their ingredients locally or grows it themselves, which is pretty awesome.
We had a fantastic meal, and I tasted one of the best beers I've ever had from Shakespeare Brewing Company, a local craft brewery.
If you're into craft beer, you might enjoy this post on the best craft breweries in Toronto!
One of my favourite things about Stratford is how the locals support each other, from tea companies working with distilleries and from restaurants working with local farms.
It's just so wonderful seeing people working together and supporting one another, rather than competing!
LOCATION: 89 Parkview Dr, Stratford, ON | Website
---
Revel
Revel's been serving direct trade coffee for 11 years, and they've got some pretty amazing pastries as well.
The chef and sous pastry chef are both graduates of the Stratford Chefs School, and you can actually watch them bake pastries and treats on-site!
The space is great for working, and it's pretty Instagram-worthy as well.
The only thing is that it gets super packed pretty quickly, so you'll want to come early for any photos!
LOCATION: 37 Market Place, Stratford, ON | Website
---
The Planet Diner
The Planet Diner is undoubtedly one of the best vegan spots I've ever visited.
The whole premise behind the restaurant is that it's a place for herbivores to bring their carnivore friends, which is why their menu is composed of 90% vegan and 10% non-vegan dishes.
A lot of restaurants with vegetarian or vegan options tend to have one or two things on the menu, and usually it's just salad.
Here you can enjoy all kinds of comfort food, whether you're vegan or not!
LOCATION: 118 Downie St, Stratford, ON | Website
---
Mercer Hall
The last restaurant we visited during our trip was Mercer Kitchen & Beer Hall.
The chef spent some time in Japan and infuses quite a bit of Asian influence in his dishes, and they're pretty darn amazing.
Mercer Hall is also one of the many boutique hotels located in downtown Stratford.
I stayed at The Parlour Inn, which also has its own restaurant!
LOCATION: 108 Ontario St, Stratford, ON | Website
---
Jenn and Larry's
Stratford's got quite a few ice cream spots (y'all know my love for ice cream – I had to check at least one place out), and Jenn and Larry's is one of the popular ones.
They didn't have any actual ice cream since the summer season was over, but they had this yummy lil' pumpkin pie gelato calling my name – it was v delicious!
LOCATION: 49 York St, Stratford, ON | Website
---
Things to do in Stratford
---
Stratford may be small, but there are plenty of fun things to do in town.
From shopping to arts, you'll definitely be able to find something enjoyable to do.
Here's what to do in Stratford during your weekend getaway!
Check out the street art in Stratford
I was surprised to see street art in such a homey little town, but Stratford is an arts hub, after all.
It was fun walking around and exploring to see all the cool artwork hidden around town!
Can you tell how much Stratford loves Shakespeare?
---
Go shopping in downtown Stratford
We had the chance to meet the artisans and shopkeepers behind some of Stratford's newest and coolest spots.
Every single one of the stores we visited was run by a lady boss – pretty dang awesome if you ask me.
From vintage clothing, to handmade jewelry, to Canadian-made goodies, it was so hard resisting wanting to buy everything!
Ontario Street is the original main shopping street of Stratford, but with the new addition of Market Square by City Hall, shops are popping up all over downtown.
Shop #1: Distill Gallery
Our first shop of the day was the Distill Gallery.
Here you'll find curated Canadian-made designs, ethical and sustainable clothing, funky jewelry pieces, and unique home decor.
LOCATION: 96 Downie St, Stratford, ON | Website
---
Shop #2: La Osa Vintage + Jewellery
La Osa is an adorable little boutique featuring cool handmade jewelry and curated vintage and Canadian made pieces.
The owner actually makes her own jewelry in-house, which is pretty amazing.
It's the perfect spot for my friends who love vintage, pastels, and pretty things!
LOCATION: 148 St. Patrick St, Stratford, ON | Website
---
Shop #3: Wills & Prior
Wills & Prior is a home decor enthusiast's dream.
Here, you'll find all kinds of new and vintage decor and furniture pieces to add to your home.
From rugs, to artwork, to furniture, you'll pretty much leave wanting to redecorate your entire space!
LOCATION: 22 Wellington St, Stratford, ON | Website
---
Shop #4: Grace the Boutique
At Grace the Boutique, you'll find trendy and specialty women's clothing, lingerie, sleepwear, and accessories.
The store is pretty large, and you're bound to find cute pieces everywhere!
They offer bra fittings in-store, and they have an online shop as well.
LOCATION: 76 Ontario St, Stratford, ON | Website
---
Shop #5: Bradshaws
Bradshaws is currently owned and operated by a 6th generation of Stratford families, and they've been an independent family-run business for over 123 years!
They offer brands and products from all around the world, and they mostly specialize in gifts, home decor, and accessories.
They also have an online shop.
LOCATION: 129 Ontario St, Stratford, ON | Website
---
Shop #6: Got It Made
If you're into funky and quirky things like I am, this is your spot.
Got It Made offers gifts and goods from over 50 independent and local makers across Stratford and Southwestern Ontario – pretty much as local as any gift shop gets.
From chill pill bath bombs to poop-themed mugs, you'll find all kinds of gems here.
LOCATION: 27 Ontario St, Stratford, ON | Website
---
Explore the beautiful parks in Stratford
Stratford is filled with beautiful parks, and the one I visited was right by the Avon River.
I got to see some friendly ducks and swans (the town of Stratford actually has an annual Swan Parade here), and gorgeous fall trees with colourful leaves strewn everywhere.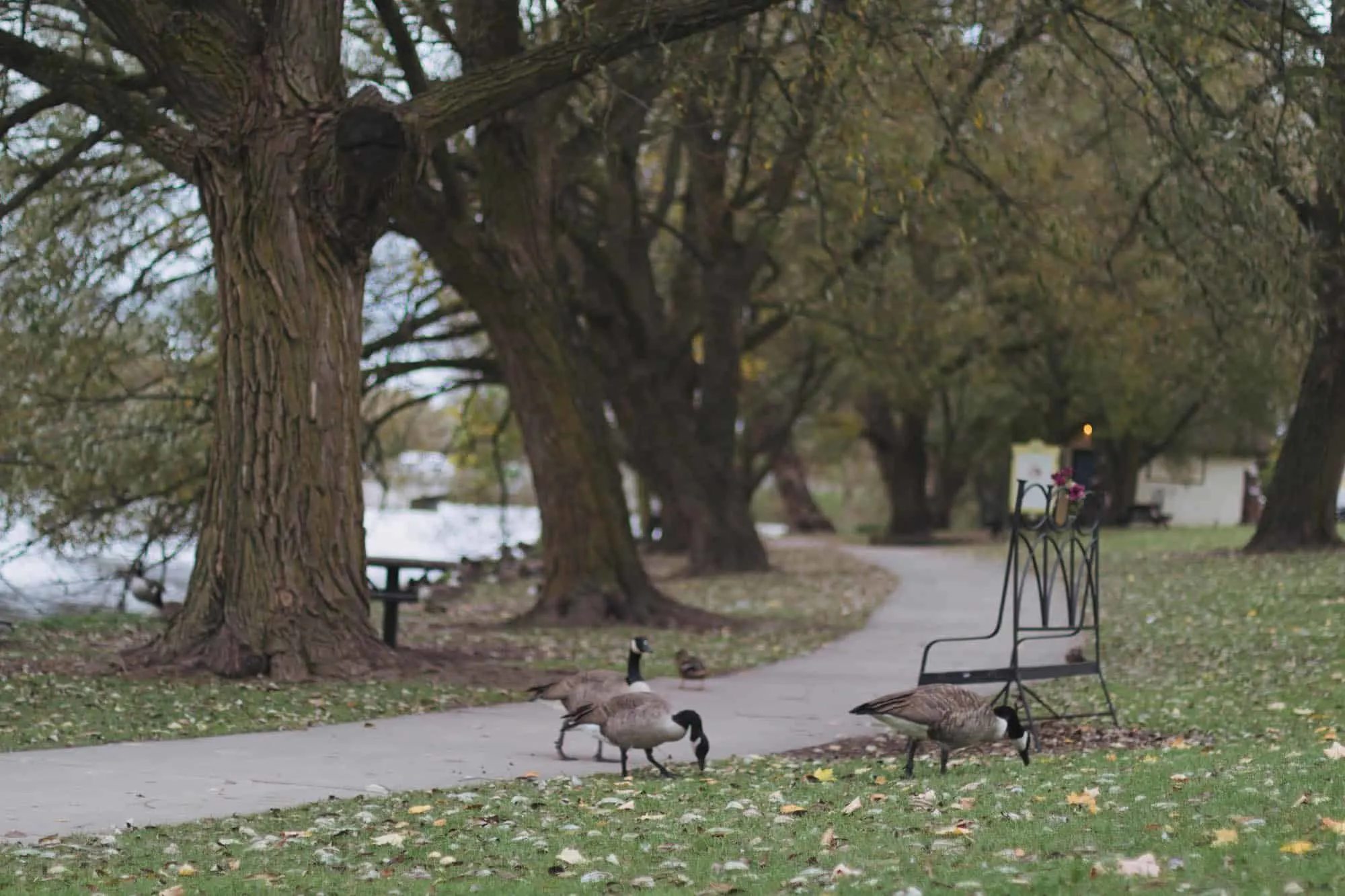 ---
Wander around the cute storefronts
Y'all know my love for Instagrammable spots, and Stratford is filled with the them.
The town buildings are already so cute, but these adorable storefronts make them all the more Insta-worthy!
You could totally spend your weekend in Stratford just wandering around and taking photos of the cute storefronts downtown.
---
Watch a show at the Stratford Festival
As I've already mentioned a gazillion times, Stratford is known to be a hub of arts and culture, and it's most evident in their mind-blowing theatre performances.
We watched To Kill a Mockingbird at the Festival Theatre, and it blew me away.
I didn't remember much of the book as I read it back in grade 4 – there were so many parts that took me by surprise, and many parts brought me close to tears!
The entire cast did an excellent job, and I'll definitely be back to watch another show.
LOCATION: 55 Queen St, Stratford, ON | Website
---
A weekend in Stratford is the perfect little getaway, whether you're looking to watch one of their amazing theatre shows or to shop around for unique and local Canadian goods.
I had such a wonderful time exploring the town, and I can't wait for my next trip there!
If you're planning a trip to Stratford, be sure to check out my other posts on fun things to do in Stratford and the best restaurants in Stratford!
Have you been to Stratford before? How would you spend a weekend in Stratford? Let me know on Twitter or Instagram!
If you're looking for more weekend road trip ideas in Ontario, here are some other posts to give you some inspiration: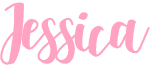 ---