Shay and I did a weekend road trip in Hamilton in honour of National Best Friend's Day.
We checked out amazing Hamilton restaurants, cool waterfalls, and intense hikes.
There are so many awesome things to do in Hamilton, and you can definitely see a lot in a weekend road trip!
Here's how to spend a weekend road trip in Hamilton, Ontario.
Be sure to also follow me on Instagram and TikTok – I share a lot more content on those platforms that don't make it to the blog!
More things to do in Hamilton
If you're planning a visit to Hamilton, here are some posts you might find helpful:
---
Hamilton weekend itinerary
---
Let me just start off by saying that midday on Fridays is the worst time to embark on a road trip from Toronto.
The drive from Toronto to Hamilton is about 45 minutes without traffic, but it took us about an hour and a half on Friday afternoon.
So, leave as early as you can to avoid sitting in traffic on the highway!
Here's our weekend itinerary in Hamilton:
Friday
Lunch at HAMBRGR
Chedoke Radial Trail & Cliffview Falls
Tiffany Falls
Dinner at The Mule
Sam Lawrence Park
Saturday
Brunch at Aberdeen Tavern
Webster Falls, Tew Falls, & Dundas Peak
Sam Lawrence Park
Dinner at Baci Ristorante
Saturday
---
Things to do in Hamilton
There are plenty of great things to do during your weekend road trip in Hamilton!
Whether you're into city exploring or nature hikes, there's something fun for everyone.
Sam Lawrence Park
When I travel, I usually search on Instagram for places to go, because obvs the people know best.
I came across Sam Lawrence Park, which I hadn't seen on any tourist websites, and it looked pretty cool.
Pretty cool didn't even begin to describe it – the view of the Hamilton skyline was breathtaking.
Photos don't even do it justice.
Since we loved Sam Lawrence Park so much, we came back twice during our weekend trip.
It's much more beautiful at nighttime, but the photos are nicer during the day!
LOCATION: 255 Concession St, Hamilton, ON | Website
---
Chedoke Radial Trail & Cliffview Falls
The first stop we made during our weekend road trip in Hamilton was Cliffview Falls.
Be sure to do your research before you visit any waterfalls in Hamilton.
Not knowing Cliffview Falls was literally right next to the parking lot, we walked down the never-ending Chedoke Stairs (people do hardcore workouts on these), trekked through the long Chedoke Radial Trail, and then suffered going back up the never-ending Chedoke Stairs.
Seriously. They were made for extremely fit people.
To be honest, Cliffview Falls isn't really anything special compared to the rest of the waterfalls you can visit in Hamilton.
Chedoke Falls is nearby, but it's illegal to hike and it's filled with human sewage.
LOCATION: Hamilton, ON
---
Tiffany Falls
We were tired and disappointed, so we wanted our next waterfall to be as close to a parking lot as possible.
Visiting Tiffany Falls definitely lifted our moods up!
While it's quite small and can get pretty busy, it's a fun little spot to snap some quick photos and dip your feet in the water.
It looks like we're alone in these photos, but there was actually a wedding shoot going on right next to us!
Tip: If the parking lot is full when you arrive, wait for a spot. The Hamilton police really love givin' out parking tickets.
LOCATION: Hamilton, ON
---
Webster Falls
Webster Falls, Tew Falls, and Dundas Peak are all popular attractions in Hamilton.
I visited all three of these attractions two years ago during a day trip to Hamilton.
The city has since started charging fees to see them ($10 per car and $5 per person), and on weekends they only allow shuttle buses.
We actually really enjoyed taking the shuttle buses – they took us directly to each location and we could easily follow other people on the bus so we wouldn't get lost.
Apparently the city closed off Webster Falls so you can't get to the bottom anymore, and the view from the lookout wasn't that great.
LOCATION: Dundas, ON
---
Tew Falls
We had much nicer views of Tew Falls, and it was much more beautiful than I remembered it being!
Afterwards, we walked down the Dundas Peak Trail.
There were even more lookouts of Tew Falls along the way.
LOCATION: 581 Harvest Rd, Dundas, ON
---
Dundas Peak
We finally reached Dundas Peak, and the view at the end of the hike was spectacular.
I'd dangled my legs off this edge before, but I was a little more frightened this time because I read an article about someone who'd fallen off a cliff in Hamilton two days earlier.
So, just remember to always be careful and stay on the trail.
The hike to Dundas Peak is about an hour round trip for the average person.
LOCATION: Harvest Rd, Dundas, ON | Website
We thought we'd also check out a side trail before heading back to the shuttle buses, so we walked through one of the uncanny pathways and took some occasional photos along the way.
The trail ended up coming to an end and we could only turn back.
Shay wanted to see if there was a shortcut through through the forest, so we walked off the trail.
We stumbled across some cool huts made by locals had made, and they were pretty cool.
We should have turned back right then and there, but we stupidly kept walking and we got ourselves lost.
Neither of us are experienced hikers, so it was really dangerous and really terrifying.
Do not ever go off the trail, even if you're an experienced hiker.
We climbed up steep dirt hills and over fallen trees, and I genuinely thought we were going to have to wait for other hikers to help us out or one of us was going to get seriously injured.
Thanks to Google Maps, we were able to find the trail, but navigating through that hilly forest was not easy.
On the bright side, we worked off all the food we ate during our trip from climbing all those hills!
---
Where to eat in Hamilton
There are so many great restaurants in Hamilton – the food scene here is absolutely incredible!
Here were some of the places we ate at during our weekend trip.
Aberdeen Tavern
Aberdeen Tavern looked a little fancier than we expected, but we had a great brunch here.
The interior is Victorian-themed with old paintings everywhere, and it's stunning!
Pretty much all the places we ate at in Hamilton were Instagram-worthy.
LOCATION: 432 Aberdeen Ave, Hamilton, ON | Website
---
The French
We'd planned on hiking to Chedoke Falls on our last day, but getting lost on the Dundas Peak Trail took a toll on us and we didn't really feel up to it.
Instead, we had a wonderful brunch at The French.
I got the Duck Waffles with duck confit, buttermilk, rosemary blueberry, and almond, and it was my most favourite meal of our entire weekend!
LOCATION: 37 King William St, Hamilton, ON | Website
---
HAMBRGR
If you love burgers, you absolutely need to visit HAMBRGR.
I got the Maui Wowi burger, which had slow smoked and coffee-rubbed pulled pork, caramelized pineapple, white cheddar, crispy onions, and coffee BBQ sauce.
It tasted as amazing as it sounds!
I also tried Früli Strawberry Beer for the first time and it was life changing. LIFE CHANGING.
LOCATION: 49 King William St, Hamilton, ON | Website
---
The Mule
We visited The Mule (which turned out to be right beside HMBRGR) for some delicious tacos.
We asked for patio seats thinking they'd be on the rooftop we saw above the restaurant, but as the waiter walked us through the restaurant and out the side door, we wondered what the heck we were getting ourselves into.
To our surprise, they had a beautiful, intimate outdoor patio hiding behind the restaurant!
If you're in the mood for Mexican street food and cocktails, this is your spot.
If you're into Mexican food, you might also enjoy my blog post on the best Mexican restaurants in Toronto!
LOCATION: 41 King William St, Hamilton, ON | Website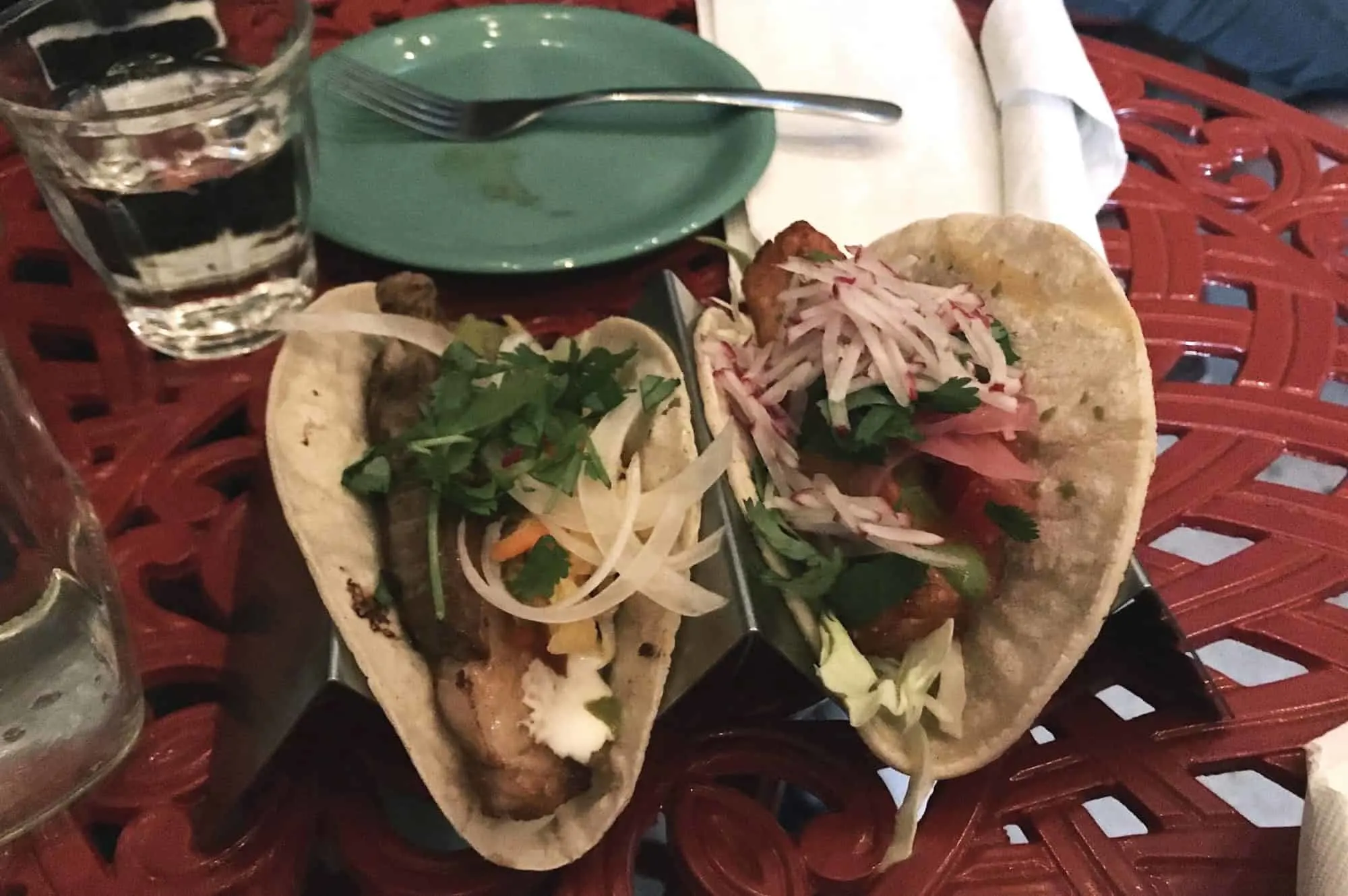 ---
Baci Ristorante
Baci Ristorante is a hotel restaurant, but it's surprisingly really good.
Shay got the gnocchi and it was so delicious, and I got the pizza which was good as well.
I definitely recommend sharing the pizzas because they were ginormous!
LOCATION: 1530 Stone Church Rd E, Hamilton, ON | Website
---
Radius
We stopped by Radius for some evening patio drinks.
I got a local cider from Brickworks Ciderhouse and Shay got a local beer from Muskoka Brewery.
The outdoor patio was adorable!
LOCATION: 151 James St S, Hamilton, ON | Website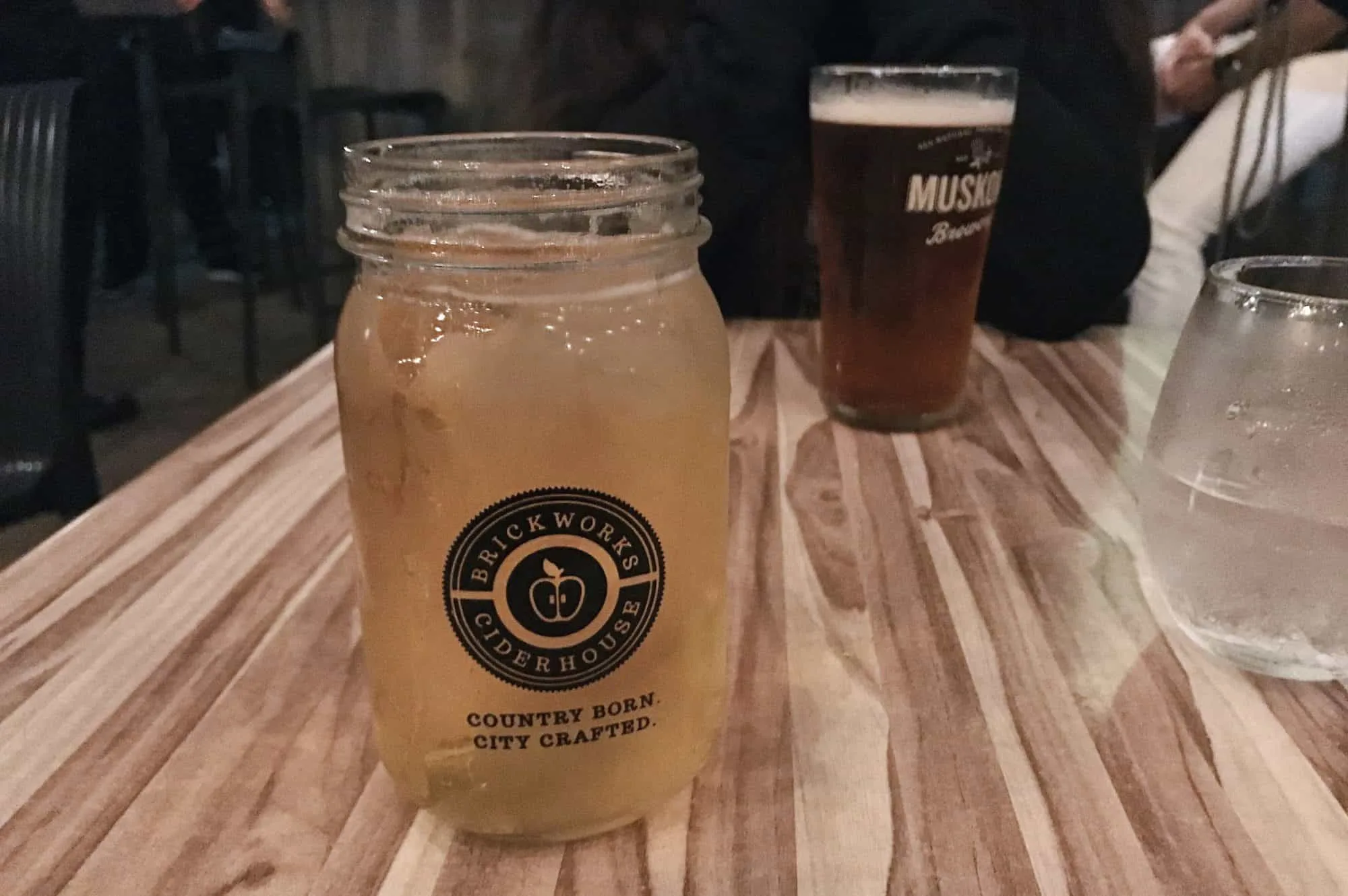 ---
Since it was both Sunday and Father's Day, the roads weren't too busy and we had a peaceful drive back home.
When I first drove around in Hamilton, all the one-way roads scared me, but I grew to love driving there over driving in Toronto.
Hamilton is adorable, and we were so surprised by how hip the city was!
If you're looking for adventurous to day trips from Toronto, I highly recommend paying a visit to Hamilton.
Just do your research and don't get lost like Shay and I did. 😓
Here's a summary of what to do and where to eat in Hamilton:
What to do in Hamilton
Sam Lawrence Park
Chedoke Radial Trail & Cliffview Falls
Tiffany Falls
Webster Falls
Tew Falls
Dundas Peak
Where to eat in Hamilton
Aberdeen Tavern
The French
HAMBRGR
The Mule
Baci Ristorante
Radius
Have you visited Hamilton before? What would you do on a weekend road trip in Hamilton? Let me know on Twitter or Instagram!
More things to do in Hamilton
If you're planning a visit to Hamilton, here are some posts you might find helpful:
Be sure to keep up with me on Instagram, TikTok, Twitter, Facebook, and Pinterest if you aren't already!
Feel free to subscribe to my weekly newsletter to get my blog posts delivered straight to your inbox.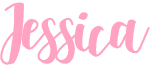 ---
Like this post? Pin it for later!