Planning a 1 day trip to Hamilton, Ontario?
I went hiking in Hamilton for the first time with my friends two weeks ago, and I had no idea there were so many fun things to do in the area.
We spent the entire day exploring, and encountered 4 different hikes and waterfalls in Hamilton.
Here's how we spent our 1 day trip exploring Hamilton's best waterfalls and hikes!
If you're looking to spend a little extra time in the city, I've also got a full blog post on the perfect Hamilton weekend road trip.
Be sure to also follow me on Instagram and TikTok – I share a lot more content on those platforms that don't make it to the blog!
More things to do in Hamilton
If you're planning a visit to Hamilton, here are some posts you might find helpful:
---
1 day itinerary in Hamilton
Webster Falls
We started off our 1 day trip in Hamilton at Webster Falls.
Sneakers should be fine for most of the easy waterfall hikes in Hamilton, but it doesn't hurt to wear hiking shoes if you have them!
Columbia Newton hiking shoes are my favourite – they're comfortable and great for any type of hike!
We were able to hike down to the base of the falls at the time, but as of 2021, it is illegal to hike down for safety reasons.
LOCATION: Dundas, ON | Website
---
Dundas Peak
We then went to Dundas Peak and took some pretty amazing shots.
The roundtrip hike is around an hour, and it's pretty simple for most people to do.
Sitting on the edge of that rock is probably one of the most terrifying things I've ever done in my life, but it was so worth it.
The view was incredible, and I can imagine how much more beautiful it would be during the fall with all the foliage!
LOCATION: Harvest Rd, Dundas, ON | Website
---
Tew Falls
We also checked out Tew Falls, a tall waterfall that was really cool to see.
You can only see it from the top, but it's still a nice little stop!
LOCATION: 581 Harvest Rd, Dundas, ON
---
Chedoke Falls
We got lost trying to find Chedoke Falls, and we ended up following a father and his two kids to the falls (with their permission).
On the way, we passed by Lower Chedoke Falls.
It was a long hike and by far the most difficult one, but it was totally worth it.
2021 update: Chedoke Falls is illegal to hike and it is highly contaminated by fecal matter.
LOCATION: 474- 1G7, 480 Scenic Dr, Hamilton, ON
---
Tiffany Falls
I actually didn't know about Tiffany Falls at the time that we visited, but I've been several times since, and it's a super easy-to-access waterfall that's gorgeous to see!
LOCATION: 900 Wilson Street East, Ancaster, ON | Website
---
Albion Falls
We planned on checking out Albion Falls after Chedoke Falls, but we were exhausted by the evening and just wanted to get pizza and go home.
Albion Falls does look really awesome, so I'd recommend waking up earlier in the day to give yourself more time to explore it as well.
LOCATION: 885 Mountain Brow Blvd, Hamilton, ON | Website
---
Dinner at Chicago Style Pizza Shack
We went to the Chicago Style Pizza Shack for dinner and got the No Self Respect pizza, which was all meat – my kinda pizza.
It was amazing, and a great treat after such a long day of hiking.
If you're looking for more restaurant recommendations, I've got a blog post all about the best Hamilton restaurants!
Hamilton is foodie central, and there are so many incredible places to eat and drink in the city.
LOCATION: 534 Upper Sherman Ave, Hamilton, ON | Website
---
Hamilton is a gorgeous Ontario city surrounded by incredible waterfalls and scenery, and we had a lot of fun on our little 1 day itinerary in Hamilton.
Have you visited any of these hikes or waterfalls? How would you spend 1 day exploring Hamilton? Let me know on Twitter or Instagram!
More things to do in Hamilton
If you're planning a visit to Hamilton, here are some posts you might find helpful:
Be sure to keep up with me on Instagram, TikTok, Twitter, Facebook, and Pinterest if you aren't already!
Feel free to subscribe to my weekly newsletter to get my blog posts delivered straight to your inbox.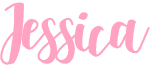 ---
Like this post? Pin it for later!