I'm not typically one for spontaneous adventures, but my friends managed to convince me to come tubing at the Elora Gorge.
As much as I do enjoy spontaneity, I'm someone who has to always have everything planned and scheduled out.
The next day, we took the hour-and-a-half drive from Markham/Richmond Hill to the Elora Gorge.
It's also around the same amount of time to get to Elora from Toronto!
We arrived around 9:30 AM and to our relief, it was pretty much empty for a warm summer day.
Here's how we spent our day tubing at the Elora Gorge Conservation Area!
Be sure to also follow me on Instagram and TikTok – I share a lot more content on those platforms that don't make it to the blog!
More road trips in Ontario
If you're looking for more fun things to do in Ontario, you might enjoy these posts:
---
What to pack & wear for tubing in Elora
What to wear
Swimsuit or swim trunks
Water shoes
Hiking-appropriate clothing (optional)
Sneakers (optional)
We rented our tubing equipment from Elora Rapids, which came with a helmet, life jacket, and tube.
Swimsuit
Of course, you'll need to wear a swimsuit for your day of tubing at the Elora Gorge.
I have a whole list of adorable swimwear in my Amazon Shop, but any swimwear of your choice works!
You can also check out my posts on the best Canadian bathing suit companies and the best swimwear on Amazon Canada.
Water shoes
Sandals will either get lost or soaked, and water shoes will keep your feet protected from sharp rocks.
Honestly, water shoes are pretty hideous, but they're essential for tubing out on the river.
These Speedo water shoes are a great option and come in both pink and blue.
Hiking-appropriate clothing and sneakers
If you plan on hiking afterwards, bring a hiking outfit and sneakers to change into!
The Elora Gorge Conservation Area is a light hiking area, so you can just wear anything that's comfortable to do some walking in.
Adidas Ultraboost 1.0 sneakers are my all-time favourite sneaker because they're so comfortable for walking in!
I also have a blog post all about how to style Adidas Ultraboost sneakers if you're into them 🙂
What to pack
Sunscreen
Sunglasses
Towel
Entrance fees to the Elora Gorge Conservation Area are $7.50 per person, so you'll also need to bring cash or a credit card.
Sunscreen
You'll be out on the water in the sun all day, so definitely pack sunscreen to keep your skin safe from the harsh rays.
I love the brand COOLA because they're clean, so their sunscreen is safe for your skin and the environment!
This COOLA spray sunscreen also smells like pina colada, which is nice.
Sunglasses
Sunglasses are definitely nice to protect your eyes from the sun, but I wouldn't wear any expensive ones in case they get lost in the water.
I typically wear free promo sunglasses for activities like tubing, but you can also grab cheap ones on Amazon.
This sunglasses set comes with two pairs for $19.99, and the other colours and styles typically range from $20-$30 for two pairs!
Towel
Obviously you'll be needing a towel for your day out on the water.
I'd grab a quick-drying microfibre towel, but you can also just bring a regular bath towel from home.
Waterproof phone pouch
I didn't take my phone with me on the river because I didn't want to get it wet, but definitely bring one to take some photos/videos if you have a waterproof phone pouch.
---
Things to do in Elora
Tubing
Tubing wasn't so bad considering the fact that I can't actually swim.
I'd recommend having at least basic swimming knowledge, especially for when you need to exit the gorge at the end.
Luckily, my friends are good swimmers, so they were able to help me get out safely.
It is a lazy river, so it's safe even for beginner swimmers.
The view floating down the Elora Gorge was astonishing, and I didn't even mind all the dead bugs floating around me.
I didn't take any photos while out on the water as I didn't have a waterproof phone pouch, but I'd definitely get one if you want to take photos/videos while keeping your phone safe from the water!
Hiking
We went hiking on the trail afterwards, and it was a really nice end to our day trip in Elora.
It's not a particularly long hike, but it's still a nice walk around after tubing out on the river!
It's also absolutely stunning during the fall with all the colourful leaves.
Swimming
If you're not too tired from tubing and hiking, you can also head over to the Elora Quarry for some swimming.
It's a gorgeous place to swim, but it does get super busy during the summer months.
Admission fees are $9.29 per adult and parking is $13.27, and you can find more details on the Grand River website.
Exploring downtown Elora
Elora is known as one of the most beautiful towns in Ontario, and they're located right along the picturesque Grand River.
Spend some time exploring the historic architecture of the town and stop in for a bite to eat before heading back home!
---
We ended up leaving around 5:30 PM, so we spend a good 8 hours tubing and hiking at the Elora Gorge.
Despite the sunburns, the mosquito bites, and the allergic reaction, I would do it all over again in a heartbeat.
Elora is one of the most beautiful places in Ontario, and it's definitely worth a visit!
Have you been tubing in the Elora Gorge? What are other cool things to do in Elora? Let me know on Twitter or Instagram!
More road trips in Ontario
If you're looking for more fun things to do in Ontario, you might enjoy these posts:
Be sure to keep up with me on Instagram, TikTok, Twitter, Facebook, and Pinterest if you aren't already!
Feel free to subscribe to my weekly newsletter to get my blog posts delivered straight to your inbox.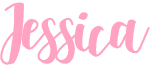 ---
Like this post? Pin it for later!