Looking for the cutest and most Instagram-worthy spots in York Region to visit and take photos at?
Growing up in Richmond Hill, I didn't appreciate all the beauty and peacefulness suburbia had to offer.
I definitely wasn't a fan of the whole "small town" feel back then, but now that Adam and I have lived in downtown Toronto for several years, peace and quiet sounds wonderful.
Adam actually grew up in Richmond Hill as well, but we didn't meet until we were university students at Ryerson!
We now spend a lot of time in the suburbs visiting our families, and we've been rediscovering where we grew up.
Here are some of the best and most Instagram-worthy spots in York Region, if you're looking for cute places to take pictures in:
Georgina
East Gwillimbury
Newmarket
Aurora
King
Vaughan
Richmond Hill
Markham
Whitchurch-Stouffville
Be sure to also follow me on Instagram and TikTok – I share a lot more content on those platforms that don't make it to the blog!
More things to do in York Region
If you're looking for more fun things to do in York Region, you might enjoy these posts:
---
Instagram-worthy spots in York Region
---
Newmarket
---
Perfect for hiking through all year round, the York Regional Forest is a beautiful national forest to take photos in with some of the best nature views in York Region.
Whether you're exploring the fall foliage or trekking through the winter snow, you can get all kinds of Instagram-worthy shots in the forest.
It's completely free to enter, and it's open year-round!
LOCATION: 15470 Kennedy Rd, Newmarket, ON
---
Vaughan
---
Wonderland used to be the place to go when I was in high school – most of my friends got season's passes back then, so we were pretty much there all summer long.
I've only gone probably once since (Halloween Haunt), but I definitely want to go back and try the new rides they have!
You can take all kinds of cute amusement park photos for your Instagram, except maybe not of your screaming face while on rides.
If you're looking for places to eat afterwards, visit one of the best restaurants in Vaughan!
LOCATION: 1 Canada's Wonderland Dr, Vaughan, ON
---
If you're looking for quick and simple places to take pictures in Vaughan, you can always shoot outside of Vaughan Mills!
While the inside of Vaughan Mills may be old and out-of-style, the outside is not so bad for photos.
I took this shot against the blue wall outside one of the entrances to the mall!
While you're here, grab authentic Vietnamese sandwiches at Nguyen Huong in the plaza next door – I always do when I stop by the mall.
LOCATION: 1 Bass Pro Mills Dr, Vaughan, ON
---
Sugarbush is a beautiful and quiet little forest right in the Thornhill Woods neighbourhood.
It's a lovely spot to go hiking, and snappin' some cute Instagram photos while you're at it.
Sugarbush is stunning all year round, but it's especially beautiful when the trees are coated in fall colours!
There's also a cute white house with teal doors by the parking lot, but it's actually a public bathroom if you're okay with that.
LOCATION: 91 Thornhill Woods Dr, Thornhill, ON
---
Richmond Hill
---
I grew up around the corner from Richmond Green, so it was never really anywhere special for me.
I watched fireworks from my parents' house during holidays and attended festivals there, but it was just a random park near my house.
It was probably when I took my prom photos at Richmond Green that I actually appreciated it for all its beauty!
There are plenty of beautiful flowers, a cool historic house and barns, and even a small manmade waterfall at the park.
LOCATION: 1300 Elgin Mills Rd E, Richmond Hill, ON
---
Weldrick & NightStar Bridge
The Weldrick & NightStar Bridge is one of those spots that you won't know of unless you happen to drive by it at night.
It's barely noticeable during the day, but at night, it's lit up in glowing stars.
It actually replaced an older bridge that used to be there a couple of years ago!
You'll find the bridge on Weldrick Road East, across the street from the T&T plaza!
LOCATION: Weldrick Rd E, Richmond Hill, ON
---
The David Dunlap Observatory is a heritage site in Richmond Hill, and it's definitely worthy of being on your Instagram feed.
The observatory building is really unique with its spherical roof and bright blue door, and there's also a pretty historical building right next door to it.
It's also a great spot to go star-gazing at night for some cool shots!
LOCATION: 225 East Beaver Creek Rd, Richmond Hill, ON
---
Hillcrest Mall has definitely upgraded so much since I lived in Richmond Hill, and I wish it was this nice when I was back in high school!
They made a ton of new renovations several years ago and even added a whole new wing to the mall, so you can take plenty of well-lit Instagram photos indoors instead of freezing outside.
Definitely stop into the adorable Blossom Moments while you're at Hillcrest, a flower shop and café filled with all things feminine and pretty!
LOCATION: 9350 Yonge St, Richmond Hill, ON
---
Markham
---
If you're looking for Instagrammable places in Markham, you'll definitely love this spot.
Cathedral of the Transfiguration is a beautiful church that's perfect for taking photos at.
It's located near Elgin Mills & Woodbine, and it definitely stands out amongst all the suburban homes!
LOCATION: 10350 Victoria Square Blvd, Markham, ON
---
If you asked me where the best place to hang out in York Region was, I would say Main Street Unionville is the place to go.
It's an absolutely adorable neighbourhood with incredible restaurants, and I love how bustling it is during the summer months!
I also love visiting during the holidays to see all the pretty festive lights around the neighbourhood.
It's also one of the best places to take pictures in Markham with its historic buildings – just take a walk around and see all the adorable photo spots.
Parking is pretty difficult when it's busy, but you can always peep out the library parking lot if you can't find any parking!
---
Old Firehall is the spot to visit during the summer in Main Street Unionville.
They've got Instagrammable ice cream cones and desserts, and their adorable brick building with red window frames is pretty cute for Instagram photos as well.
Go to the side of their building for photos, where it's not as busy!
LOCATION: 170 Main St Unionville, Markham, ON
---
Can't get enough of the old school Victorian vibes?
What Girls Want is a lingerie retailer in Main Street Unionville, and they're housed in a beautiful historic building that looks like a little house.
The front of the building is the entrance to the shop, and the side (pictured above) is the perfect spot for Instagram photos.
LOCATION: 157 Main St Unionville, Unionville, ON
---
Bradburn House in Downtown Markham
Located in a quiet residential hub beside bustling Downtown Markham is the historic Bradburn House.
I honestly don't really know anything about the building itself and couldn't find anything about it online, but it's been restored!
It's a super cute photo spot, especially with the pretty flowers in the garden.
LOCATION: 20 Mackenzie's Stand Ave, Unionville, ON
---
Demetres in Downtown Markham
Demetres went through an awesome rebrand in recent years, and their Downtown Markham location is absolutely adorable.
There are fun murals and carpeting and tons of cute pastel details everywhere!
It's one of the best dessert spots in Markham, and you can hit up one of the best restaurants in Downtown Markham before your visit!
LOCATION: 180 Enterprise Blvd, Markham, ON
---
Instagram-worthy spots in York Region:
York Regional Forest
Canada's Wonderland
Vaughan Mills
Sugarbush Heritage Park
Richmond Green
Weldrick & NightStar Bridge
David Dunlap Observatory
Hillcrest Mall
Cathedral of the Transfiguration
Main Street Unionville
Old Firehall Confectionery
What Girls Want
Bradburn House
Demetres
These were some of the cutest and most Instagrammable places to visit in York Region!
Where are some of your favourite Instagram-worthy spots in York Region? Let me know on Twitter or Instagram!
More things to do in York Region
If you're looking for more fun things to do in York Region, you might enjoy these posts:
Be sure to keep up with me on Instagram, TikTok, Twitter, Facebook, and Pinterest if you aren't already!
Feel free to subscribe to my weekly newsletter to get my blog posts delivered straight to your inbox.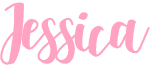 ---
Like this post? Pin it for later!