Searching for the best hiking trails in York Region to do a scenic walk at?
Whether you're just looking to do a nice walk or get some actual vigorous exercise, you'll definitely enjoy these hiking trails in York Region.
Remember to wear sunscreen and bug spray, pack plenty of water, and check for ticks (if you're hiking during the warmer months!)
Here are some of the best York Region hiking trails to visit all year-round.
Be sure to also follow me on Instagram and TikTok – I share a lot more content on those platforms that don't make it to the blog!
More things to do in York Region
If you're looking for more fun things to do in York Region, you might enjoy these posts:
---
Best hiking trails in York Region
---
Saigeon Trail
Saigeon Trail is a neat and easy walking trail in Richmond Hill with plenty of lovely sights and lots of bridges to walk over.
Most of it is forested, which keeps it nice and shady on hot summer days.
There isn't any official parking for the trail, but you can park at Autumn Grove Park on Tower Hill Road and walk across the street to one of the trail entrances.
LOCATION: Yonge St. & Gamble Rd, Richmond Hill, ON
---
Boyd Conservation Park is a weekend-only park that's perfect for hiking and picnicking.
There are tons of picnic benches and shaded areas that are perfect for munching on a post-hike snack.
Dogs are allowed on-leash, and there are washroom facilities on-site.
There are entrance fees for the park, which I've highlighted below:
Adults: $6.80
Children: $4.60
Seniors: $5.90
Toddlers: free
LOCATION: 8739 Islington Ave, Vaughan, ON
---
Sugarbush is a lovely and quiet little forest right in the heart of the Thornhill Woods neighbourhood.
I love how it's like a little nature escape right in the middle of the suburbs!
Sugarbush is a stunning spot to hike in all year-round, but it's especially beautiful when the trees are coated in fall colours.
It's a pretty easy and mostly flat 2.4 km unpaved trail, with plenty of locals doing their daily walks in the park.
Washroom facilities are also available in the Historic Baker House by the parking lot.
LOCATION: 91 Thornhill Woods Dr, Thornhill, ON
---
Rouge Valley Trail is a quiet forested trail that takes you along the Rouge River.
There are plenty of beautiful views along the trail, especially if you visit during the fall months to see all the foliage!
The trail begins at Toogood Pond by Main Street Unionville, and ends at Milne Conservation Park near Highway 7 & McCowan.
It's a pretty easy walking trail, and parts of the trail are even paved.
The trail doesn't loop around, so you'll have to turn back to return to your car.
We parked by Main Street Unionville, walked through the trail up to Highway 7, and turned back from there.
LOCATION: 50 Charlotte Angliss Rd, Markham, ON
---
The Oak Ridges Trail is a simple hike in Richmond Hill that loops around Bond Lake.
It offers up gorgeous, scenic views you really wouldn't expect to see in suburbia.
The 175-hectare conservation reserve features mature forests, wetlands, meadows, and kettle lakes.
The trail is open year-round, but like most forested trails, I personally think it's the most beautiful during the fall with all the leaves changing!
There are also some abandoned buildings along the trail, which makes for some pretty cool photos.
Take note that there aren't any bathrooms or waste bins on-site, so pack out what you pack in!
LOCATION: 12461 Bathurst St, Richmond Hill, ON
---
Perfect for hiking through all year-round, the York Regional Forest features over 150 km of trails to explore on its 2,500 hectares of land.
Whether you're exploring the fall foliage or trekking through the winter snow, it's an absolutely stunning (and Instagrammable) spot to visit in York Region.
There are 22 public forest tracts you can enter through, which you can peep out on AllTrails.
It's also completely free to enter, and open 365 days of the year!
Dogs are allowed on-leash, and there is an off-leash area for them.
---
Best hiking trails in York Region:
Saigeon Trail
Boyd Conservation Park
Sugarbush Heritage Park
Rouge Valley Trail
Oak Ridges Corridor Conservation Reserve
York Regional Forest
These were some of the best hiking trails to visit in York Region, for all levels!
Have you hiked at any of these York Region hiking trails? What are some other great spots to go hiking? Let me know on Twitter or Instagram!
More things to do in York Region
If you're looking for more fun things to do in York Region, you might enjoy these posts:
Be sure to keep up with me on Instagram, TikTok, Twitter, Facebook, and Pinterest if you aren't already!
Feel free to subscribe to my weekly newsletter to get my blog posts delivered straight to your inbox.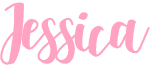 ---
Like this post? Pin it for later!