If you're in the mood for a sweet treat, you'll definitely want to hit up the best dessert places in Vaughan.
Here are some of the best dessert places to eat at in Vaughan, no matter what kind of sweet treats you're craving!
Be sure to also follow me on Instagram and TikTok – I share a lot more content on those platforms that don't make it to the blog!
More things to do in Vaughan
If you're looking for more fun things to do in Vaughan, you might enjoy these posts:
---
Best dessert places in Vaughan
---
In the mood for some jiggly, jiggly Japanese soufflé pancakes?
Stop by Fuwa Fuwa Pancakes and enjoy these fluffy stacks of goodness in all their glory.
The word "fuwa" literally means "fluffy" in Japanese, and that's exactly what you can expect with their delicious pancakes.
Each pancake starts off with whipped egg whites, which is what makes them so fluffy and bouncy.
From Matcha Tiramisu to Cookies & Cream, they've got plenty of soufflé pancake flavours to choose from!
They've also got a variety of different cakes and cheesecakes, macarons, and specialty drinks.
Fuwa Fuwa has quickly become North America's largest soufflé pancake and dessert cafe, and their Vaughan location is by Bathurst & Rutherford.
LOCATION: 9342 Bathurst St Unit 11-A1, Maple, ON
---
This cute little Korean dessert shop in Thornhill serves up cakes, taiyaki, shaved ice, and more.
You can choose between red bean or custard filling for the taiyaki, and you can top it with your choice of ice cream flavour!
They even have a few savoury Korean snacks available.
LOCATION: 100 Steeles Ave W #5, Thornhill, ON
---
Holy Shakes is literally milkshake heaven, with over 100 gourmet milkshake flavours served up in retro glass bottles.
From their chocolatey Fudge Brownie Cheesecake to their fruity Raspberry Lychee, they've got a lil somethin' somethin' for everyone.
You can even build your own milkshake, and they've got plant-based milk and ice cream options.
If you're in the mood for more desserts, they've also got cake jars, waffles, and a selection of Cheesecake Factory desserts!
LOCATION: 5100 Rutherford Rd. Unit 13, Vaughan, ON
---
Sugarhill is a newer dessert shop in Vaughan that kinda reminds me of Demetres.
They've got all kinds of handcrafted sundaes, waffles, crepes, cakes, and drinks made with small-batch ice cream!
Go for a classic waffle or crepe flavour like their Strawberry Fields (white chocolate ice cream, strawberries, strawberry purée) or something more unique like their Sweater Weather (royal saffron ice cream, warm apple crumble, cinnamon crumbs, caramel sauce).
The interior of this dessert shop is absolutely adorable, with bright and fun lighting and cute artwork on the walls.
Take note that they don't open until 3 PM each day, but they close at 11 PM or 12 AM!
LOCATION: 9100 Jane St Unit 48 & 49, Vaughan, ON
---
Authentic Greek treats and desserts are what you'll find at this vibrant café in Vaughan.
Loukoumades are the specialty here, which is basically a honey-covered doughnut, and they were once served as treats to the first Olympic winners back in ancient Greece!
Loukoumades are egg and dairy-free, and you can choose from over 30 sweet or savoury toppings including crushed Oreos, salted caramel, and bacon bits.
They're also bite-sized, pretty much like Timbits!
You can also find other treats like Baklava, Greek Coffee, and Frappes!
LOCATION: 3120 Rutherford Rd. Unit 10, Concord, ON
---
Adam and I actually discovered Chocolats Favoris while in Montreal, and they've got a location in Vaughan!
Walking around their store is chocolate paradise, and you can shop from their incredible selection of artisanal chocolate bars and canned chocolate fondue.
They also serve up amazing chocolate-dipped ice cream cones with all kinds of different chocolate dips and soft serve options.
Choose from one of their signature dipped cones like the Strawberry Shortcake or Cotton Candy, or customize your very own dipped ice cream cone.
Originally from Quebec City, they've been around for over 40 years, and they've got locations across Canada!
LOCATION: 1440 Major MacKenzie Dr. West, Vaughan, ON
---
This Toronto-based ice cream shop has a small shop inside Vaughan Mills, and their signature Ubenut (ube and coconut twist) soft serve is so good, you'll cry tears of joy.
Their signature charcoal cones are naturally coloured with activated charcoal and hand-rolled daily, and you can choose from 4 of their signature soft serve flavours:
Ube All the Way – sweet purple yam
Black on Black – coconut with activated charcoal
Meet Your Matcha – Japanese green tea
Bean There, Done That – Madagascar vanilla bean
They also create fun limited edition flavours throughout the year, like their recent Vegan Berry Blast.
iHalo's flagship location is by Trinity Bellwoods Park, and their High Park location also has bubble tea (made with their ice cream), ice cream cakes, and ice cream pints!
P.S. Don't be freaked out by your next number two if you eat the charcoal flavour.
P.P.S. Grab a free cup or cone of ice cream on your birthday.
LOCATION: 1 Bass Pro Mills Dr, Concord, ON
---
La Paloma is an authentic Italian gelateria that's been serving up their homemade gelato since the 60's.
Their gelato is made using traditional Italian methods, and they've got over 75 different flavours to choose from (including dairy-free and gluten-free options).
Go with something classic like Chocolate or Pistachio, or try more unique flavours like Coconut or Pineapple Cinnamon!
They've also got gourmet espresso drinks to enjoy alongside your sweet treat.
LOCATION: 200 Windflower Gate, Woodbridge, ON
---
Best dessert places in Vaughan:
Fuwa Fuwa Pancakes
Red Bean Waffle House
Holy Shakes
Sugarhill Desserts
Loukoumania Café
Chocolats Favoris
iHalo Krunch
La Paloma Gelateria & Cafe
These were some of the best dessert places in Vaughan to visit!
Have you been to any of these dessert spots? What are your favourite dessert places in Vaughan? Let me know on Twitter or Instagram!
More things to do in Vaughan
If you're looking for more fun things to do in Vaughan, you might enjoy these posts:
Be sure to keep up with me on Instagram, TikTok, Twitter, Facebook, and Pinterest if you aren't already!
Feel free to subscribe to my weekly newsletter to get my blog posts delivered straight to your inbox.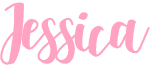 ---
Like this post? Pin it for later!