On the hunt for the best sushi restaurants in Vaughan to visit?
Sushi is probably my favourite food right now, and I'm always hunting for great new sushi spots to visit in the GTA.
Whether you're looking for classic maki rolls or fresh and decadent chirashi bowls, you'll find a wide variety of incredible sushi restaurants in Vaughan.
Here are some of the best sushi restaurants you must visit in Vaughan, Ontario!
Be sure to also follow me on Instagram and TikTok – I share a lot more content on those platforms that don't make it to the blog!
More things to do in Vaughan
If you're looking for more fun things to do in Vaughan, you might enjoy these posts:
---
Best sushi restaurants in Vaughan
---
If you're in the mood for some good takeout sushi, you'll definitely want to hit up Kibo Sushi House.
Kibo is one of my fave sushi chains in the GTA, and they've got a location in Woodbridge.
My go-to order is the Spicy Maki Trio combo, which comes with 6 pieces each of spicy California, spicy salmon, and spicy tuna rolls – they make some of the best spicy rolls out there!
You also can't go wrong with any of their aburi (torched) sushi rolls – they're absolutely amaze.
Order ahead on their website to make your life easier!
LOCATION: 9587 Weston Rd Unit 4, Woodbridge, ON
---
IKON Sushi is a popular sushi restaurant in Markham, and they've now got a takeout-focused location in Vaughan you can visit.
They're known for having fresh and delicious premium sashimi, which you can have in one of their platters or in their donburi (rice bowls).
You'll find a variety of platters you can choose from, and the Salmon Deluxe Sushi & Roll is perfect for salmon lovers.
It features a mix of fresh and torched salmon nigiri and rolls, and it's v delicious.
Their special rolls are definitely worth ordering as well, and they've got an amazing Supreme Roll with otoro, uni, and ikura and a super unique Salted Egg Spikon Roll with a delicious salted egg sauce.
If you're a sashimi lover, try their IKON Chirashi Don, which features the chef's selection of cubed sashimi with tamago, cucumber, ikura, and ponzu sauce.
They also wrap their takeout in fabric, a Japanese method called furoshiki, so you can keep it and reuse it for other things!
IKON's Vaughan restaurant is super nice and modern, and the interior kinda reminds me of Bingz (a Chinese burger spot in Markham).
It's also takeout-only, so you'll have to find somewhere else to enjoy your sushi boxes.
The menu is a little pricier than other sushi spots, but it's definitely worth it for the quality and freshness.
LOCATION: 9100 Jane St Unit 50, Vaughan, ON
---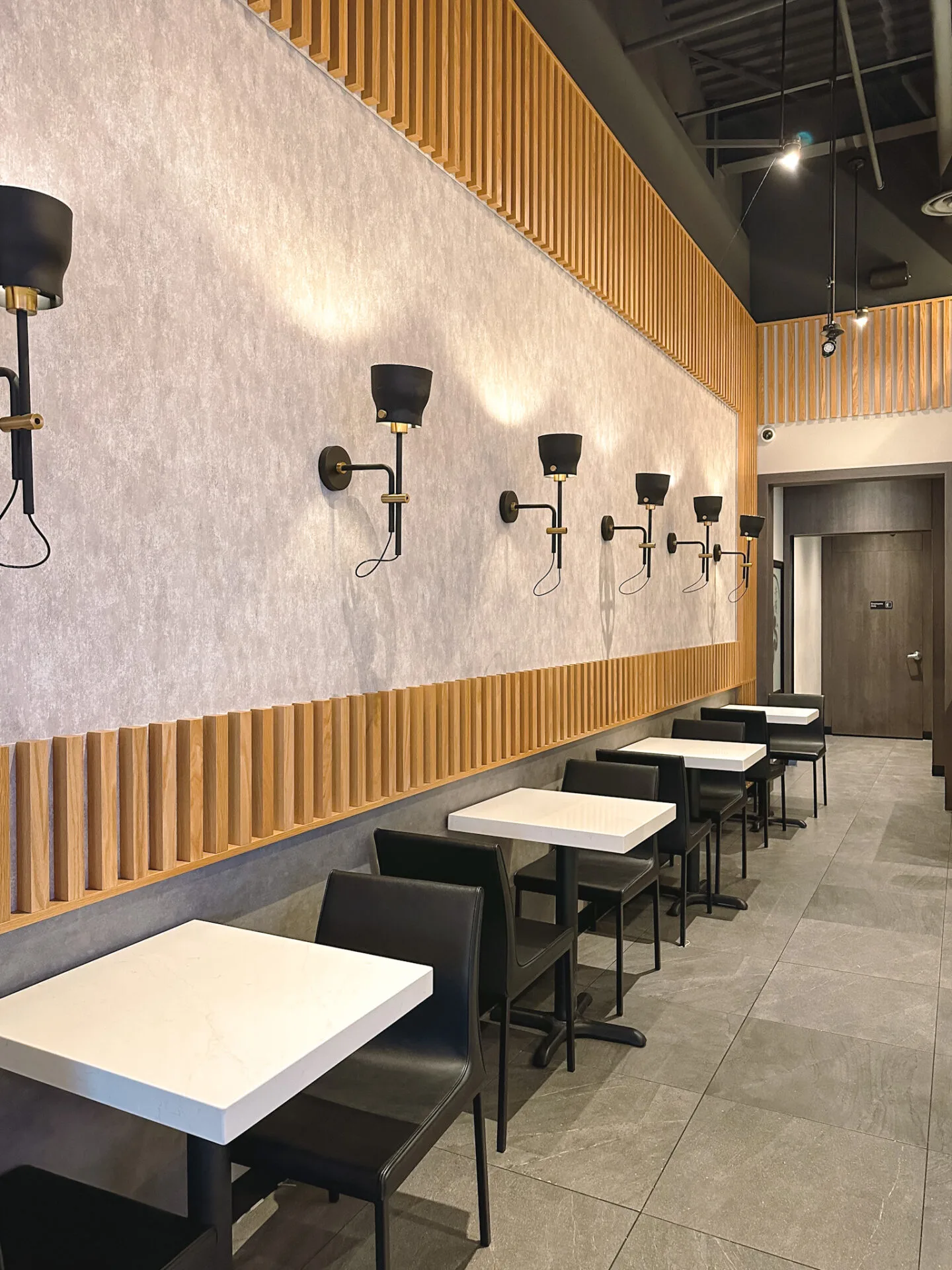 Enjoy poke bowls, sushi burritos, and aburi oshi sushi (torched pressed sushi) at this fast-casual spot in Vaughan.
Definitely go for their Tasting Box for Two to share, which comes with 40 pieces of sashimi, sushi rolls, and sushi tacos.
If you've got a bigger party, they've got a 50-piece Signature Platter that feeds 3 to 4 people, as well as a 75-piece Toro Toro Platter that feeds 4 to 6, which are both really great deals.
Their poke bowls are good, but not as filling as bowls from other poke spots, so I'd just go for their sushi!
The restaurant operates as takeout-style, but there is a good amount of seating if you're looking to dine in.
You should definitely order ahead as it gets super busy, and you can easily order for pickup on their website.
LOCATION: 3175 Rutherford Rd Unit 40, Concord, ON
---
If you're looking for all-you-can-eat-sushi in Vaughan, definitely stop into Sake Sushi.
They've got over 180 options on their all-you-can-eat menu, including everything from sushi and sashimi to teriyaki dishes.
You order everything through an iPad for AYCE, which is super convenient!
If you're not in the mood for AYCE, you can also order a la carte instead, and they've got some pretty good lunch specials, combos, and bento boxes, ranging from $9 to $24.
LOCATION: 5875 Hwy 7 #1a, Woodbridge, ON
---
Unome is a sit-down sushi restaurant serving up delicious sushi rolls and fresh sashimi in their bright and airy space.
I love that they serve up their sushi on wooden cheeseboards, which makes it v aesthetically-pleasing.
I also love that they have the little booths that can be closed off with curtains if you're looking to have a lil' more privacy.
Unome is located at Bathurst and Rutherford, so it's technically at the border of Vaughan and Richmond Hill!
LOCATION: 9301 Bathurst St Unit 7, Richmond Hill, ON
---
Sushi Wa serves up a variety of Japanese and Korean dishes at their cozy and casual restaurant in Vaughan.
From aburi oshi sushi, to sushi tacos, to kalbi, you'll find plenty of delicious options on the menu.
If you're a spicy food lover, you'll definitely love that they have spicy options for a lot of dishes, like their Spicy Edamame, Spicy Miso Soup, and Spicy Sashimi Donburi.
Their lunch specials are also pretty good (including options like chirashi and bulgogi), ranging from $10 to $20 in price.
You can find Sushi Wa on the Vaughan side of Thornhill, right by Bathurst & Steeles.
LOCATION: 7000 Bathurst Street Unit C-7 Vaughan, ON
---
Ever had Mexican sushi before? That's what you'll find at Sinaloa Factory.
Go for their incredible Birria Roll featuring birria meat, cheese, and onion, their mouthwatering Yiya Roll with beefsteak, bacon, avocado, and three cheeses, or their epic Flamin Hot Cheetos Roll.
Aside from sushi, you can enjoy Sinaloa-style tacos, quesadillas, and tortas (Mexican sandwiches).
You can find Sinaloa Factory's fun and colourful restaurant in Woodbridge, and they've also got a location downtown on the Danforth.
LOCATION: 350 Woodbridge Ave Unit 3, Woodbridge, ON
---
If you're looking for a fun dining experiene, pay a visit to Hibachi in Woodbridge.
Teppanyaki is a Japanese style of dining where the chef cooks on a sizzling iron griddle right in front of you, and it's a lot of fun to watch!
You can take your pick between a few different teppanyaki sets, and you can add upgrades and side orders.
You'll also find plenty of sushi and sashimi options on the menu, as well as some decently-priced party trays.
They've got 7 locations across the GTA, including one in Vaughan, right on Highway 7.
LOCATION: 3900 Hwy 7, Woodbridge, ON
---
ArooWha serves up sushi and Japanese dishes at their cozy and intimate spot in Thornhill.
You'll find plenty of classic and special rolls on the menu, as well as premium options like uni or lobster.
They've got some affordable lunch specials, ranging from $9 to $15 for bento boxes and maki sets.
You can find ArooWha near Bathurst & Rutherford!
LOCATION: 1101 Rutherford Rd, Thornhill, ON
---
Upscale sushi and Japanese fare is what you can expect to find at Koganei.
You'll find a delicious variety of raw and cooked seafood dishes, including Chawanmushi (steamed seafood egg custard), Stir Fried Clams, and Scallop on the Shell.
In terms of sushi and sashimi, you can enjoy fresh and decadent options like uni, toro, and swordfish.
Their Dinner for Two is a great option for date night, and includes salad, miso soup, sashimi and sushi, tempura, grilled mackerel, beef or chicken teriyaki, rice, and ice cream for under $60.
Their space is also super cute, with booth seating and lanterns hanging by the window.
LOCATION: 3901 Hwy 7 W #103, Woodbridge, ON
---
Best sushi restaurants in Vaughan:
Kibo Sushi House
IKON Sushi
Toro Toro
Sake Sushi
Unome Sushi
Sushi Wa
Sinaloa Factory
Hibachi Teppanyaki & Bar
ArooWha Sushi & Sake Bar
Koganei
These were some of the best sushi restaurants to visit in Vaughan, whether you're in the mood for traditional maki rolls or aburi oshi sushi!
Have you been to any of these Vaughan sushi spots? What are the best sushi restaurants you've eaten at in Vaughan? Let me know on Twitter or Instagram!
More things to do in Vaughan
If you're looking for more fun things to do in Vaughan, you might enjoy these posts:
Be sure to keep up with me on Instagram, TikTok, Twitter, Facebook, and Pinterest if you aren't already!
Feel free to subscribe to my weekly newsletter to get my blog posts delivered straight to your inbox.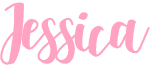 ---
Like this post? Pin it for later!