On the hunt for the best waffles in Toronto to satisfy your brunch cravings?
We've got plenty of incredible brunch spots in Toronto, and many of them serve up some dang delicious waffles.
Whether you're in the mood for classic Belgian waffles or more unique fusion waffles, here are some of the best spots to grab waffles in Toronto!
Be sure to also follow me on Instagram and TikTok – I share a lot more content on those platforms that don't make it to the blog!
More restaurants in Toronto
If you're looking for more of the best Toronto restaurants to visit, you might enjoy these posts:
---
Best waffles in Toronto
---
This cozy, brick-lined brunch spot near the historic St. Lawrence Market neighbourhood serves up Belgian-Canadian comfort foods made with seasonal ingredients.
Their famous Belgian waffles can be had Benedict-style (with a poached egg and hollandaise), Melody-style (with scrambled eggs), or sweet-style!
LOCATION: 191 King St E, Toronto, ON
---
Enjoy Belgian waffles galore at this casual Kensington Market spot with all the industrial vibes.
Take your pick of sweet or savoury waffles, with ingredients like Belgian dark chocolate, homemade caramel, and vanilla ice cream!
Their handcrafted waffles are made with authentic Belgian pearl sugar, and they're perfectly soft and chewy.
You can also enjoy a Belgian Hot Chocolate with your waffles – choose between dark, milk, or white chocolate!
If you're visiting during the warmer months, you can enjoy their adorable front patio, complete with a fun waffle mural.
LOCATION: 237 Augusta Ave, Toronto, ON
---
This beloved all-day brunch spot serves up everything on waffles, from their Waffle Grilled Cheese, to their Waffle Benny, to their Waffle S'more.
Basically, it's waffle heaven here.
You can even choose between regular waffles, potato waffles, gluten-free waffles, or vegan waffles!
They've got 4 locations across the city, as well as one in Markham.
LOCATION: 363 Clinton St, Toronto, ON
---
If chicken and waffles is your go-to brunch dish, you'll definitely want to visit Cluck Clucks.
This casual eatery serves up a variety of chicken and waffle options, with your choice of bone-in chicken or boneless chicken breast.
Go for their Cluck Yeah! with jalapeno cheddar waffle, coleslaw, chipotle aioli, and dill mayo, or their Shut the Parm Up with basil parmesan waffle, marinara sauce, mozzarella, parmesan, and basil!
All of their chicken is also halal, which is amazing!
You can find them near St. Lawrence Market, as well as in Scarborough and Mississauga.
LOCATION: Various locations
---
This adorable brunch spot is co-owned by three best friends, and they serve up all kinds of delicious sweet and savoury brunch dishes!
Asian-inspired brunch dishes are what you'll typically find on the menu, and you'll find sweet and savoury waffle options.
The Citrus Mascarpone Waffle is perfect for the sweet tooth, and comes with citrus mascarpone, powdered sugar, blueberry compote, and syrup.
If savoury is more your thing, grab the Gochujang Chicken & Waffle featuring fried chicken tossed in maple brown butter Gochujang sauce, cucumber kimchi, and syrup!
They've also got some of the best pancakes in Toronto, with options like their Earl Grey Pancakes and Cookie Butter Pancakes!
You can find Sisters & Co in the Trinity Bellwoods neighbourhood.
LOCATION: 887 Dundas St W, Toronto, ON
---
This gorgeous brunch spot in the East End serves up made-from-scratch brunch dishes.
They use non-traditional ingredients alongside ingredients from local farms and businesses!
Choose between their Chicken & Waffles or their Duck Confit & Waffles.
The Chicken & Waffles features boneless chicken leg and thigh, blueberry chutney, and syrup on Belgian waffles.
The Duck Confit & Waffles features duck leg confit, blood orange raspberry compote, and maple syrup on Belgian waffles!
LOCATION: 357 Broadview Ave, Toronto, ON
---
This popular Toronto bakeshop is known for their French-style pastries and rotating ice cream menu, and they now serve up brunch at their Bay & Dundas spot!
Waffles are the specialty, and you can choose between a variety of sweet and savoury options, all featuring their signature Butter Waffles, which are perfectly crispy and chewy.
Try the S'mores Waffles if you've got a sweet tooth, or go for the Baker's Breakfast if you're feelin' a bit more hungry.
They even have croffles, which are the exquisite cross between a croissant and a waffle.
Choose between the Avocado Croffle Toast or the Smoked Salmon Croffle Benedict (which is only available on weekends!)
If you're in the mood for a coffee, their unique Baker's Latte is worth a try, and it's sweetened with tonka bean and vanilla syrup!
You can find Butter Baker near Yonge & Dundas, just a few minutes away from the Eaton Centre.
They've also got a bakery in Markham, though they don't have a waffle café there.
If you're interested in seeing more of Butter Baker, peep out my TikTok video all about it!
LOCATION: 120 Dundas St W, Toronto, ON
---
Now that you know about the wonderful world of croffles, you've definitely gotta visit Little Pebbles.
This artisanal bakery and café in Kensington Market bakes their heavenly croissants and croffles using natural and high-quality French & Japanese ingredients.
They also pick fresh fruits from the market themselves for peak freshness!
They specially develop the croissant dough for their croffles, which are pressed in a hot waffle machine to crispy and buttery perfection.
You can choose between the Classic, Caramel Churros, Cheddar, Ham & Pesto, Berry, or Kinako Croffle!
You'll also find creative and Asian-inspired drinks to enjoy alongside your croffles, like their Matcha Tiramisu Latte and Crème Brûlée Latte.
There is limited seating in the café if you're looking to dine in, and the decor is super cute.
You can find Little Pebbles right in the hip Kensington Market neighbourhood!
LOCATION: 160 Baldwin St #8, Toronto, ON
---
If you're looking for something ~saucy~, stop into this R-rated waffle house on Queen Street.
They serve up body-shaped waffles doused in your choice of Belgian chocolate dipping sauces.
They've also got a delicious hot chocolate made with organic ingredients and topped with torched marshmallow!
The decor of the shop is also super cute and perfect for pink lovers.
Oh, and this ain't a wholesome waffle shop, so definitely don't take your grandma here.
LOCATION: 252 Queen St W, Toronto, ON
---
This tiny shop inside Centerpoint Mall specializes in Taiyaki, a Japanese fish-shaped waffle commonly filled with red bean.
You can choose between red bean, chocolate, or custard for the filling!
They even have a savoury option stuffed with chicken sausage and cheese.
LOCATION: 6464 Yonge St, Toronto, ON
---
I grew up eating Hong Kong-style egg waffles, so they've got a special place in my heart.
Bang Bang is one of Toronto's best ice cream spots, and they serve up their delicious scoops in Hong Kong waffles!
I've tried a bunch of their ice cream flavours over the years, and the avocado and lychee raspberry flavours are by far my most favourite.
I'd definitely recommend visiting Bang Bang during off times, because the lineups can get pretty long, especially during the summer!
LOCATION: 93 Ossington Ave, Toronto, ON
---
Best waffles in Toronto:
Le Petit Dejeuner
LEKKER
Starving Artist Waffles & Espresso
Cluck Clucks Chicken & Waffles
Sisters & Co Restaurant
O'SOMAE
Butter Baker Market Café
Little Pebbles
Members Only Waffle House
Dako's Taiyaki
Bang Bang Ice Cream & Bakery
These were some of the best restaurants to grab waffles in Toronto!
Have you tried any of these waffle spots? What are the best brunch spots you've had waffles at in Toronto? Let me know on Twitter or Instagram!
More restaurants in Toronto
If you're looking for more of the best Toronto restaurants to visit, you might enjoy these posts:
Be sure to keep up with me on Instagram, TikTok, Twitter, Facebook, and Pinterest if you aren't already!
Feel free to subscribe to my weekly newsletter to get my blog posts delivered straight to your inbox.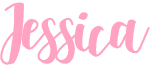 ---
Like this post? Pin it for later!