Searching for the best restaurants in Scarborough to dine at?
Scarborough is an incredibly diverse borough within Toronto, and it's home to some of the best restaurants in Toronto.
You'll find a wide array of cuisines from all around the world, whether you're craving authentic Mexican, Japanese, or Italian cuisine!
From classic Canadian dishes to upscale fusion bites, there are plenty of fantastic restaurants worth visiting in Scarborough.
Here are some of the best restaurants to visit in Scarborough, no matter what you're craving!
Be sure to also follow me on Instagram and TikTok – I share a lot more content on those platforms that don't make it to the blog!
More things to do in Scarborough
If you're looking for more things to do in Scarborough, you might enjoy these posts:
---
Best restaurants in Scarborough
---
Cafe le Majestik is a super cute Hong Kong-style café with a really bright and fun retro interior.
Enjoy classic HK café dishes like toasts and baked rice/spaghetti dishes, or indulge in Cantonese staples like dim sum and congee.
They also have really adorable animal-shaped buns and dumplings, like their Milk Pudding in a piggy shape and their Chocolate Fill Bread Roll in a bear shape!
If you're looking for more cha chaan teng spots in the GTA, you'll definitely love Good Catch in Markham and Good Luck HK Cafe in North York.
LOCATION: 2900 Markham Rd Unit A45, Scarborough, ON
---
If you're in the mood for BBQ, look no further than Northern Smokes in Scarborough, which serves up Southern-style BBQ with a Canadian touch.
They've got tons of smoked meats you can enjoy, including internationally-inspired flavours like their Jerk Chicken, Peri Peri Chicken, or Korean Short Ribs!
Alongside their extensive selection of delicious meats, you'll also find delicious sides like their various mac and cheese or poutine options.
All of their meats are also halal, which is fantastic for my friends who eat halal!
Definitely visit with a group so you can enjoy one of their amazing platters and try a bunch of things on the menu.
LOCATION: 371 Old Kingston Rd Unit 12, Scarborough, ON
---
You'll find pastas and wood-fired pizzas at this cozy, family-owned Italian pizzeria in Scarborough.
Their pizzas are made in an authentic Italian-made wood burning oven, and you can choose from over a dozen different pizza options, including Margherita and Chicken Club.
You can also create your own pizza and choose all your own toppings if you'd prefer!
If you're looking to enjoy an appetizer, you can choose from sides like their Fried Calamari with garlic dipping sauce or their Shrimp and Mussel Bowl in herb tomato sauce.
They've even got a Dessert Pizza topped with a chocolate hazelnut spread, strawberries, and vanilla gelato!
LOCATION: 384 Old Kingston Rd, Scarborough, ON
---
Indulge in amazing Vietnamese dishes at this adorable brick-clad spot in Scarborough.
You'll find some unique dishes that you won't find in other Vietnamese restaurants in Toronto, like their Banh Goi (fried pork dumpling with quail eggs) and their Vit Om Sau (sweet and sour braised duck).
If you're in the mood for pho, order their Pho Bat Da (hot stone bowl pho) or their Pho Duc Biet (with bone marrow)!
You'll also find a variety of vermicelli and rice dishes, as well as banh mi.
LOCATION: 3290 Midland Ave Unit 1, Scarborough, ON
---
Jatujak is the name of the world's largest weekend market, which is located in Bangkok.
It's also the name of this amazing family of Thai restaurants in Toronto, all under the Jatujak name!
Their food is amazing and authentic, and they serve up some of the best Pad Thai in the city.
Jatujak has two locations in Scarborough and one location in North York and Scarborough.
LOCATION: Various locations
---
Satisfy your Indian food cravings at this amazing North Indian restaurant in Scarborough.
They have plenty of incredible dishes you can enjoy, including their tandoor-cooked skewers and their wide selection of curries and biryani dishes.
They've also got some unique options I haven't seen at other Indian restaurants in Toronto, like their Amritsari Fish Pakoras and their Butter Shrimp (a variation of butter chicken but with, well, shrimp).
LOCATION: 641 Pharmacy Ave, Scarborough, ON
---
If you've never had katsu before, prepare to be in heaven at Katsuya.
They serve up incredibly crispy Japanese tonkatsu in all kinds of different sauces, and it's truly heaven on earth.
Katsu is a Japanese dish made up of breaded and deep fried meat, and tonkatsu is deep fried pork cutlet.
Katsuya has all the katsu you could ever need, and you can choose from their different signature sauces.
My fave is the Curry Katsu, but any of their katsu options will definitely satisfy your tastebuds.
I'd also recommend getting a katsu stuffed with cheese, and you can thank me later.
Unless you're lactose intolerant like I am… Then you can decide if it's worth it 😛
LOCATION: 4447 Sheppard Ave E, Scarborough, ON
---
Chefs Masaru Ogasawara and Natsuhiko Sugimoto both hail from Japan, and they serve up their delicious creations at Midori Ramen.
From their Signature Tori Paitan Ramen, to their Black Garlic Ramen, to their Duck Shoyu Ramen, they've got a unique variety of ramen options to choose from.
Their ramen is made using either their milky chicken broth or their cauliflower-based vegetarian broth, both of which are amazing.
For my fellow spicy food lovers, the Spicy Tan Tan Ramen has the perfect amount of spiciness: spicy, but not too spicy.
They've also got a limited edition Truffle Ramen right now, which is perfectly truffle-y with truffle oil and truffle paste!
If you're looking to share an appetizer, definitely go for their delicious Purple Yam Fries, which comes with a side of honey butter mayo.
It's much better for dining in as it kinda loses its crispiness when you get takeout, but it's delicious no matter what!
Our only complaint is that they don't really give you much sauce, so you kinda have to cheap out on dipping 😛
You can find Midori Ramen in the Midland & Finch area (AKA Asian food heaven), and they've also gto locations downtown (by Queen & Spadina), in Richmond Hill, and in Vaughan.
We especially love their Scarborough location – the decor is super nice, and the service there is fantastic!
I've got a video over on TikTok featuring Midori Ramen if you're interested in seeing more!
LOCATION: 3700 Midland Ave unit 112, Scarborough, ON
---
Daldongnae is one of Toronto's best spots for authentic Korean BBQ, where you get to grill meats yourself.
Everything on the menu is a la carte, and they've got various pork and beef cuts, including pork belly and beef boneless short ribs!
They have 8 locations across the GTA, and you can find their Scarborough location by Midland & Steeles.
All of their restaurants have super cute and cozy vibes, and they've also got a stunning rooftop patio at their Yonge & Sheppard location!
LOCATION: 4771 Steeles Ave E, Scarborough, ON
---
Enjoy all-you-can-eat Japanese hot pot at Daimaru Sukiyaki, a family-style way of eating that's also known as shabu shabu.
If you haven't had hot pot before, it involves cooking raw ingredients in a shared boiling hot pot, where everyone cooks and eats together!
Definitely go for their signature Sukiyaki Soup broth, which is a lot lighter and less oily than typical hot pot broths.
You'll also find some other delicious broth options, like their Spicy Soup and Kelp Soup broths.
The menu is a little more limited compared to other AYCE hot pot spots in Toronto, but they've still got plenty of delicious options!
The interior of the restaurant is also stunning, with private dining booths surrounded by bamboo details.
Daimaru is actually a concept by the same owners behind Gyubee, which is a local all-you-can-eat Japanese barbecue chain!
LOCATION: 390 Silver Star Blvd Unit 117, Scarborough, ON
---
This long-standing fine dining restaurant in Scarborough has been a staple of the neighbourhood for over 50 years.
You'll find a variety of delicious cuts of meat, including New York Striploin, Filet Mignon, and Lamb Chops.
They've also got plenty of Greek and Italian eats, as well as plenty of seafood options.
You can also order a glass of wine from their extensive wine list with wines from all around the world!
LOCATION: 251 Ellesmere Rd, Scarborough, ON
---
This intimate Japanese restaurant in Scarborough is the perfect spot to visit if you're looking for unique fusion eats.
Chef Nobu combines traditional Japanese dishes with local Toronto flavours, with really unique options like his Jerk Chicken Karaage, Gyoza Ravioli, and Seafood Ceviche Tacos.
You'll also find plenty of signature and classic maki rolls, with epic creations like the Spicy Lobster California with crispy lime chili lobster or the Butter Teriyaki Scallop with seared butter teriyaki scallop, tomato, cheese, and pesto.
Nakamori also offers omakase with optional sake pairings, and 24-hour notice is required so they can prepare!
LOCATION: 2803 Eglinton Ave E, Scarborough, ON
---
Ever seen those epic lobster towers on your Instagram feed?
Fishman is one of Toronto's most popular spots for lobster towers, and they serve up all kinds of delicious Chinese seafood dishes.
You can choose between set seafood dinners for large groups, or order a la carte dishes.
My fave is the set dinner where the lobster is prepared in 4 different ways!
This popular seafood restaurant is also Chef David Chang-approved, and he even featured it on his Netflix docu-series Ugly Delicious.
You can find Fishman Lobster Clubhouse by Kennedy & Finch.
LOCATION: 4020 Finch Ave E, Scarborough, ON
---
Best restaurants in Scarborough:
Cafe le Majestik
Northern Smokes
Fratelli Village Pizzeria
Linh Anh Vietnamese Cuisine
Jatujak
Lageez Authentic Indian Cuisine
Katsuya
Midori Ramen
Daldongnae
Daimaru Sukiyaki
Blackhorn Steakhouse
Nakamori
Fishman Lobster Clubhouse Restaurant
Whether you're looking for your next date night spot or a fun restaurant to visit with your family, there are plenty of awesome restaurants you can check out in Scarborough.
If you're looking for more of a casual spot to visit, you can also visit one of Scarborough's best takeout spots!
Have you tried any of these Scarborough restaurants? What are your favourite restaurants in Scarborough? Let me know on Twitter or Instagram!
More things to do in Scarborough
If you're looking for more things to do in Scarborough, you might enjoy these posts:
Be sure to keep up with me on Instagram, TikTok, Twitter, Facebook, and Pinterest if you aren't already!
Feel free to subscribe to my weekly newsletter to get my blog posts delivered straight to your inbox.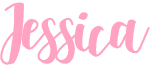 ---
Like this post? Pin it for later!