On the hunt for the best Indian restaurants in Toronto to eat at?
You haven't tasted true deliciousness until you've had Indian cuisine, and that's a fact.
Indian cuisine is one of my favourite cuisines, and you'll definitely find no shortage of amazing and authentic Indian food in Toronto.
If you're vegetarian, you'll be happy to hear that there are plenty of vegetarian options at Indian restaurants, because a lot of people in India actually have vegetarian diets!
Whether you're looking for creamy butter chicken or spicy stuffed roti, you'll definitely love checking out these amazing Indian restaurants in Toronto.
Here are some of the best Indian restaurants to visit in Toronto!
Be sure to also follow me on Instagram and TikTok – I share a lot more content on those platforms that don't make it to the blog!
More Toronto restaurants
Looking for more of the best Toronto restaurants to visit? You might enjoy these posts:
---
Best Indian restaurants in Toronto
---
PukkaPukka is the second outpost of the popular Pukka on St. Clair West, and you'll find modern twists on classic Indian dishes like their Samosas made with sweet potato and Cauliflower tossed in Indian spices.
They've got a pretty good selection of vegan and vegetarian dishes, like their Tofu Tikka Masala and Pumpkin Curry!
There is some seating inside the restaurant, but it's definitely more takeout-style.
You can even shop their curries and meal kits at their retail shop if you want to take some home with you.
They're located in Midtown Toronto, just north of Yonge & Eglinton!
LOCATION: 2633 Yonge St, Toronto, ON
---
There ain't nothing more satisfying than a mouthwatering bite of roti stuffed with delicious curry.
Roti Cuisine of India serves up some of the best roti in Toronto, and they source their fresh ingredients from local farmers' markets.
You can choose between roti or rice dishes, and they have both vegetarian and meat options!
If you don't know what roti is, it's an Indian flatbread, and the roti dish is basically curry stuffed inside a roti wrap.
Their Lamb Korma Roti is my absolute fave, and I can have it as two meals because the portions are massive.
There is minimal seating inside the restaurant, but it's definitely more of a takeout spot!
LOCATION: 308 Dupont St, Toronto, ON
---
Indian Roti House is another amazing roti spot in Toronto, and they have a huge selection of vegetarian, meat, and seafood roti.
The Lamb Korma Roti here is also pretty dang amazing!
Don't forget to grab a sweet, sweet Mango Lassi to enjoy with your roti.
You can find them on Church in the Village or on Queens Quay by the Harbourfront.
You can also order ahead on their website for pickup, which is super convenient!
LOCATION: Various locations
---
You can never have too much roti, so here's one last roti spot in Toronto you need to check out.
Butter Chicken Roti is yet another delicious spot for roti in the city, and they've got a bunch of locations across the GTA.
They've got tons of different roti options for both meat eaters and vegetarians, and you can add some additional toppings if you want.
Their Butter Chicken Roti is their signature, and it's v delicious.
You can even choose your spiciness on 6 different levels, ranging from mild to nuclear hot (hot AKA the third spiciness level is perfect for me).
You can also find some Indian street food dishes like Panipuri and Aloo Tikki Chaat!
LOCATION: Various locations
---
Enjoy fun and modern takes on Indian cuisine at Rikki Tikki in Kensington Market.
You'll find fusion dishes like their Paneer Tikka Fries made with their house-made paneer, as well as classic dishes like Butter Chicken.
They've even got an extensive drink menu with some fun house cocktails like their Mango Passion and Strawberry Jalwa!
If you're looking for fun things to do in Kensington Market afterwards, you can hit up some vintage clothing stores, stop by a cute café, or even do a 2-hour guided walking tour!
And if you're not too full, you can even go on a Kensington Market food tour!
LOCATION: 209 Augusta Ave, Toronto, ON
---
My family and I have been visiting Little India for well over a decade – it's one of our favourite restaurants in Toronto!
They've been around for almost three decades, and they serve up their secret family recipes.
Literally everything on their menu is incredible, but my go-to dishes are their Butter Chicken, Tandoori Chicken, Onion Bhajia, and Garlic Naan.
I'd definitely recommend ordering a bunch of dishes to share, that way you can try as many things as possible!
If you're in the mood for a sweet treat, order a Mango Lassi (a delicious mango yogurt drink) or Gulab Jamun (sweet balls of goodness).
They used to actually have an all-you-can-eat lunch buffet here before the pandemic, but now they just have lunch combos.
Their restaurant has a romantic vibe with all the warm colours, so it's a perfect spot for date nights as well.
They're also open every single day of the week from 11:30 AM to 10 PM, and you can find them on Queen West near Osgoode Station!
LOCATION: 255 Queen St W, Toronto, ON
---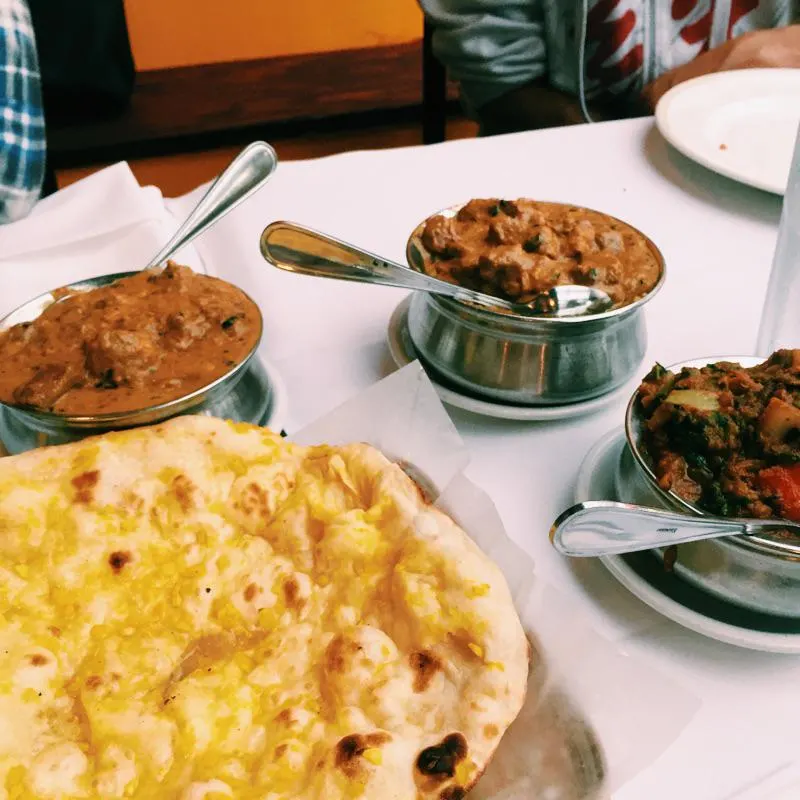 Banjara is another favourite spot of my family's, and we especially love their Lamb Korma and Butter Chicken.
Apparently a lot of celebrities love coming here when they visit Toronto, which is pretty cool!
They have one location on Bloor (near the Annex) and one location in Scarborough.
Their restaurant also has a super nice vibe with tons of seating if you're looking to dine in, and they're open 7 days a week!
LOCATION: Various locations
---
This cute and cozy spot on St. Clair West serves up all kinds of delicious Indian dishes, including plenty of meat, seafood, and vegetarian options.
They've got a lovely front patio if you're dining in during the summer months, and they even have one of those garage doors that they open up when it's nice out!
They're open everyday from Tuesday through Sunday for dinner.
LOCATION: 815 St Clair Ave W, Toronto, ON
---
If you're a big wine lover, you'll definitely want to visit Pukka, which is all about family-style sharing plates and wines.
They've got unique and modern dishes like their Gunpowder Prawns with pineapple chutney and Duck Breast with garam masala and wild blueberry curry, and they've also got some similar menu items to their second restaurant, PukkaPukka.
All the chefs on their culinary team comes from different parts of India, bringing the unique flavours of their home regions to the Pukka kitchen!
They also have an incredible wine list that changes up regularly, and they even have a feature wine each week to pair with their dishes.
LOCATION: 778 St Clair Ave W, Toronto, ON
---
Looking for an Indian spot that's a lil' more fancy?
Aroma is located in Toronto's Entertainment District, so it's the perfect restaurant to eat at if you're watching a show nearby.
They have a 3-course lunch special during the week, and they've even got a vegetarian option.
The chef actually cooked in the kitchens of 5-star hotels in India, which is probably why the food is so great!
They're located right on King Street, right by the TIFF Bell Lightbox!
LOCATION: 287 King St W, Toronto, ON
---
This contemporary Indian restaurant serves up incredible and inventive dishes, blending the bold flavours of Indian cuisine with seasonal Canadian ingredients.
Think foie gras from Quebec made with aromatic curry, or east coast oysters served with chaat.
They serve up brunch, lunch, and dinner, and they even offer Indian-inspired cocktails like their Gulabi Mood with rose petal syrup and Chai Martini with cinnamon milk.
LOCATION: 783 Queen St W, Toronto, ON
---
Khazana is a modern Indian fine dining restaurant by Chef Sanjeev Kapoor, one of the most successful chefs in India.
You'll find all kinds of innovative and elevated Indian-inspired dishes like their Dahi Vada Taco, Masala Truffle Fries, and Truffle Chicken Tikka!
Go for their 3-course tasting menu that includes all their signature dishes, which you can enjoy for lunch or dinner, and either vegetarian or non-vegetarian.
Wine and whiskey pairings are also available, and they've also got vegetarian, vegan, or non-vegetarian platters that are perfect for sharing.
You can find their location right by Yonge & Dundas, and they also have two other locations in Brampton and Milton.
LOCATION: 261 Yonge St, Toronto, ON
---
Best Indian restaurants in Toronto:
PukkaPukka
Roti Cuisine of India
Indian Roti House
Butter Chicken Roti
Rikki Tikki
Little India Restaurant
Banjara Indian Cuisine
Savera Indian Cuisine
Pukka
Aroma Fine Indian Cuisine
Curryish Tavern
Khazana
Toronto has so many incredible Indian restaurants, and these were just some of the best spots to visit if you're looking for an authentic taste of Indian food!
Have you visited any of these spots? What are your favourite Indian restaurants in Toronto? Let me know on Twitter or Instagram!
More Toronto restaurants
Looking for more of the best Toronto restaurants to visit? You might enjoy these posts:
Be sure to keep up with me on Instagram, TikTok, Twitter, Facebook, and Pinterest if you aren't already!
Feel free to subscribe to my weekly newsletter to get my blog posts delivered straight to your inbox.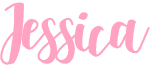 ---
Like this post? Pin it for later!