With several Chinatowns across the city, you'll find plenty of the best Chinese restaurants in Toronto.
From juicy baos to savoury noodles, there are all kinds of delicious and authentic Chinese dishes to try in Toronto!
Chinese food is more than just dumplings and sweet and sour pork, y'all.
Here are some of the best Chinese restaurants to try in Toronto, starting from the more budget-friendly spots to the more upscale places.
If you'd rather order in instead, try one of the best Chinese takeout spots in Toronto.
And if you're looking for a sweet treat afterwards, grab a BBT from one of Toronto's best bubble tea shops.
Be sure to also follow me on Instagram and TikTok – I share a lot more content on those platforms that don't make it to the blog!
More Toronto restaurants
Looking for more of the best Toronto restaurants to visit? You might enjoy these posts:
---
Best Chinese restaurants in Toronto
---
I've been going to Rol San since I was a baby, and it's one of my favourite dim sum restaurants in Toronto.
Maybe it's just the memories associated with coming here, but I think the food is v amazing.
Their chicken feet and squid tentacles are so dang delicious.
Come with some friends or family so you can order a bunch of different dishes to share!
They're open from 10 AM until midnight during the week, and they close at 3 AM on Fridays and Saturdays for ya night owls out there.
You can find Rol San in Chinatown, and they actually recently moved down the street from the location they were at for almost 30 years!
LOCATION: 388 Spadina Ave, Toronto, ON
---
Authentic and spicy Wuhan noodles are what you'll find at PanPan Noodle Bar.
Will, the owner of PanPan Noodle Bar, actually grew up in Wuhan and came to Toronto over 10 years ago, so the food is as authentic as it gets!
The Sesame Lover is their signature dish, and you can choose between different proteins including shredded chicken or beef brisket!
You can choose between rice noodles or wide vermicelli noodles for all of their noodle dishes.
They also have a bunch of delicious side dishes that are perfect for sharing, including their Sticky Rice Crepe and Wuhan Style Sui Mai.
If you're up for dessert, try the Soft Inside – yes, it's really soft inside, and it's not too sweet!
You can find PanPan Noodle Bar in Baldwin Village, located just 5 minutes away from the Art Gallery of Ontario!
LOCATION: 23 Baldwin St 2nd Floor, Toronto, ON
---
If you love noodles, you absolutely need to try Chinese hand-pulled noodles – the texture and chewiness of fresh noodles is just on another level.
Mogouyan serves up delicious Lanzhou-style noodle dishes alongside amazing cocktails and appetizers, and all of their noodles are hand-pulled on-site.
You can choose from several different noodle shapes, from thin and flat noodles to flat round and thick noodles!
If you're craving a hot noodle soup, definitely go for the Braised Beef Noodle Soup.
If you're not feelin' soup, the Dan Dan Noodles and Noodles with Minced Beef Paste are both amazing dry noodle options.
Their dry noodles do come with a side of perfectly-spiced broth though, and it's perfect for sippin' alongside your noodles!
The noodles dishes are definitely enough to fill you up, but I'd highly recommend ordering at least one of their appetizers.
Our faves are definitely the Lamb Skewers and Garlic Seashell Scallops!
Mogouyan also has a variety of house-made drinks and cocktails to quench your thirst.
The Non-Caffeinated Mango Refreshment is our go-to, and the MGY Mango Martini (which includes Chinese liquor) is great if you're feelin' an alcoholic drink!
Mogouyan originally opened in the city of their namesake, Mogouyan, over 40 years ago.
Mogouyan is a district in Lanzhou, China, and it's actually a city famous for its beef noodle soups!
You can visit one of their 3 locations downtown in Yorkville, at Yonge & Gerrard, or at Dundas & Bay.
We love their gorgeous Dundas & Bay location, and it actually gets super busy during peak lunch and dinner hours, so arrive early for a seat.
You can watch my TikTok video to get an inside look of Mogouyan and all their delicious eats!
LOCATION: Various locations
---
Enjoy authentic Taiwanese eats at this cozy spot, including everything from Taipei beef noodles to braised meat dishes.
You can't go wrong with the Braised Beef Noodle Soup, which is made using locally-sourced angus beef and Canadian wheat flour for the noodles!
Their bento boxes are also a great deal, and they have plenty of different options to choose from.
They've also got some slushies and other drinks for you to enjoy with your meal!
You can find them in Chinatown, at Yonge & Wellesley, or in Scarborough.
LOCATION: Various locations
---
Enjoy the fusion of authentic Sichuan flavours with local Canadian ingredients at Hotopia.
If you're a lover of spicy foods, you'll definitely want to stop by and try their flavourful and mouth-numbing broths.
Their portions are quite generous, and you'll definitely want to go for their signature and shareable Sichuan Pickle Flavoured Tilapia Soup!
You can visit their downtown location right by Yonge & College, and they also have locations in North York, Scarborough, Richmond Hill, and Mississauga!
LOCATION: 45 Carlton St Unit #2, Toronto, ON
---
Dagu Rice Noodle is a popular Chinese chain known for their freshly-made rice noodles and their soup that's made fresh daily.
Their Signature Rice Noodle Soup with Braised Bone-In Pork is super comforting and perfect for a cold winter's day.
I also love their build-your-own-soup dishes where everything comes in little plates!
If you're super hungry, you can also get one free refill of rice noodles.
Their downtown location is by Bay & Dundas, and they also have a few locations across the GTA and in other major cities in Canada.
LOCATION: 115 Dundas St W, Toronto, ON
---
House of Gourmet is a long-standing casual BBQ and seafood restaurant in Chinatown.
If you've walked through Chinatown, you've probably seen their Peking ducks hanging by the window!
Enjoy Americanized dishes like General Tao Chicken, or go for the ~fancier~ stuff like their Peking duck, lobster, or crab dishes.
They're open at 10 AM every single day, and they close at 1 AM everyday except Friday and Saturday, when they're open until 2 AM!
LOCATION: 484 Dundas St W, Toronto, ON
---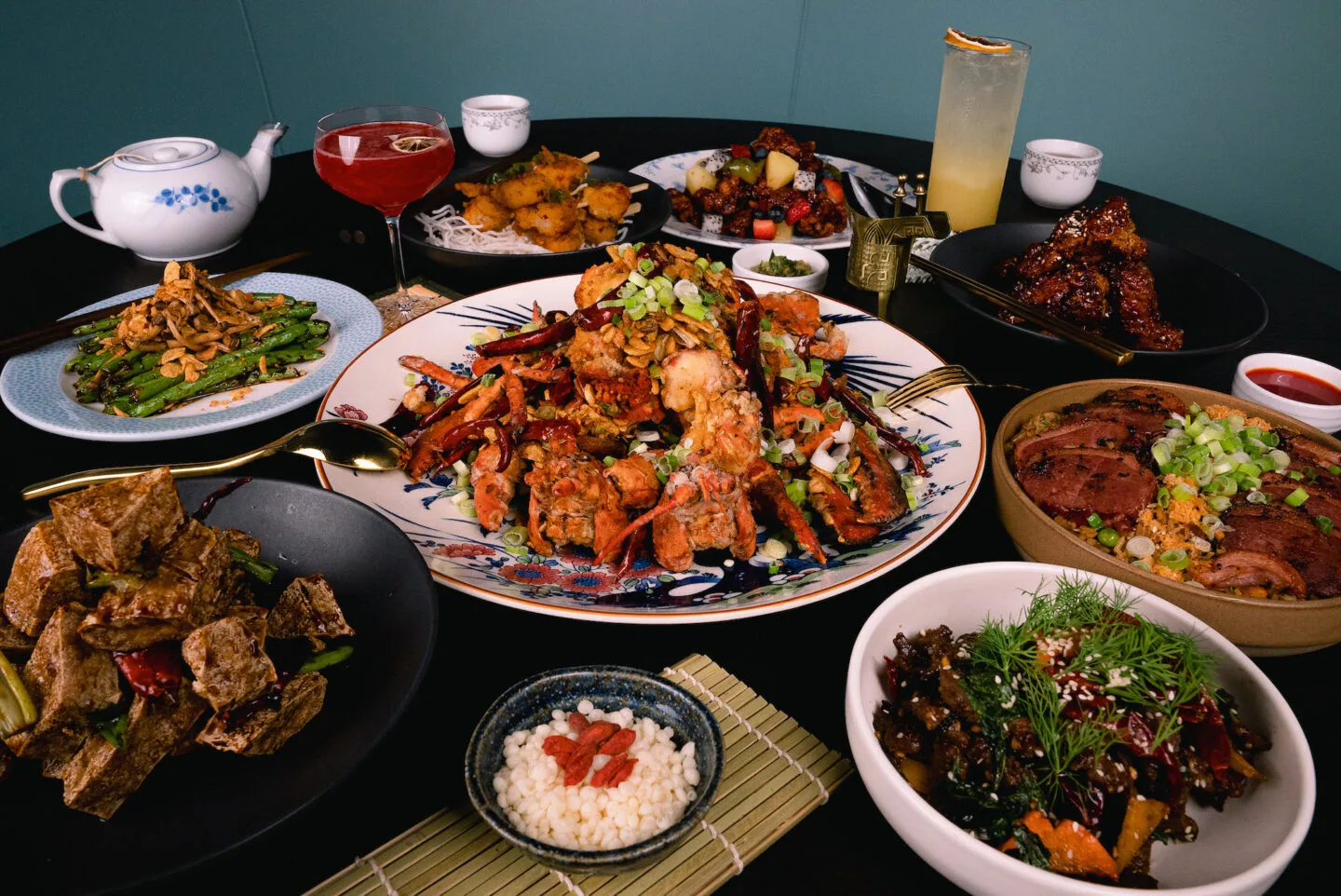 Hong Shing has menu items to satisfy anyone looking for Americanized Chinese dishes or more traditional Chinese dishes.
This family-run restaurant been around since 1997, and it's since been passed down to original owners' son!
From Chicken Balls to Black Bean Clams, they'e got something to satisfy everyone in your party.
They also make some delicious craft cocktails and have some of their own craft beer collaborations, which is really cool!
They even have one of Toronto's largest Baijiu selections, which is China's national liquor and the oldest hard liquor in the world.
You'll find them just off of Dundas & University in a lineup of other awesome Asian restaurants, and they open everyday until 1 AM!
LOCATION: 195 Dundas St W, Toronto, ON
---
Lee Chen Asian Bistro is a bit more of an upscale Chinese restaurant, and they serve up amazing Chinese comfort food dishes.
From Hot & Sour Soup, to Ma Po Tofu, to Crystal Pork Belly, they've got a lot of classic Chinese dishes that'll warm your belly up.
They also have Americanized Chinese dishes like Kung Pao Chicken and Sweet and Sour Pork.
They have two downtown locations at King & University and Yonge & Bloor, as well as one location in Aurora!
LOCATION: Various locations
---
Originally a popup kitchen that became wildly popular during the pandemic, Sunny's now has a permanent location in Kensington Market!
You can taste diverse flavours from across China at this casual spot, and shareable dishes are the thing here.
They've got all kinds of shareables like their Lamb Ribs (Sichuan-style) and Typhoon Shelter Squid (Guangdong-inspired), as well as desserts like their Blackbird HK French Toast (Hong Kong-inspired).
One of the most fun things about this spot is that you have to enter by walking down a long indoor hallway inside Kensington Mall!
I also love that they share some of their favourite Chinese restaurants across the GTA on their website!
LOCATION: 60 Kensington Ave, Toronto, ON
---
Lee Restaurant is Chef Susur Lee's flagship restaurant on King West, and you'll find Asian and French-influenced small plates meant for sharing.
From Cheeseburger Spring Rolls to Top Chef Curry Roasted Chicken, you'll find all kinds of unique and delicious fusion dishes.
Try their famous Singapore Style Slaw – it features 20 ingredients, and it's also vegan and gluten-free!
They also offer tasting menus if you're looking to try multiple dishes.
LOCATION: 601 King St W, Toronto, ON
---
DaiLo is one of the best spots for upscale Chinese food in Toronto, and it's one of my absolute favourite restaurants in the city.
They serve up amazing French-Chinese fusion cuisine in their gorgeous and super Instagram-worthy restaurant in the heart of Little Italy.
They switch up their menu every so often, but their Sweet & Sour Pork Hock and Truffle Fried Rice are both classic staples on the menu.
Definitely go for their $95 DaiLo's Choice tasting menu, so you can try multiple dishes!
LOCATION: 503 College St, Toronto, ON
---
MIMI is an upscale Chinese restaurant in Toronto located on the outskirts of Yorkville, by the same people behind Sunny's Chinese.
Everything on the menu is meant to be shared, and all the dishes are inspired by the diverse regions of China.
They even specify what region each dish is inspired by on the menu!
From their Mapo Tofu Beef to their House Char Siu, they put their own spin on classic Chinese dishes.
If you're interested in a prix fixe menu, go for their Chef's Choice Menu for $100 per person!
They even have a fantastic cocktail menu made with Asian ingredients, alongside a wine list meant to be paired with the dishes!
LOCATION: 265 Davenport Rd, Toronto, ON
---
If you're looking for something luxurious, Yu Seafood is a fine-dining Chinese restaurant serving up elegant seafood dishes and dim sum.
From their Sea Urchin Siu Mai, to their King Crab Dumplings, to their Crispy Shrimp Croquette with Foie Gras, they've got plenty of unique seafood-focused dim sum dishes.
Order their Prosperous Dim Sum Platter to sample a selection of multiple dim sum dishes!
If you're enjoying dim sum for brunch, you can pair your meal with signature cocktails or mocktails like their Jasmine Pear Bellini or Dragon Mojito.
They've also got signature Chinese teas, some of which they ferment themselves in-house.
Visit their stunning restaurant in Yorkdale, or hit up their original Richmond Hill location!
LOCATION: 3401 Dufferin St Unit 601A, Toronto, ON
---
Best Chinese restaurants in Toronto:
Rol San Restaurant
PanPan Noodle Bar
Mogouyan Hand Pulled Noodle
Four Four South Village
Hotopia
Dagu Rice Noodle
House of Gourmet
Hong Shing Restaurant
Lee Chen Asian Bistro
Sunny's Chinese
Lee Restaurant
DaiLo
MIMI Chinese
Yu Seafood
Of course, there are plenty of awesome and authentic Chinese restaurants in the city, and these are just some of my favourite Chinese restaurants in Toronto.
You can also just hit up Chinatown (on Spadina) or East Chinatown (on Gerrard) and stop into anywhere that tickles your fancy!
And if you're open to making the trek uptown, you'll find some of the best Chinese restaurants in the GTA up in Markham and Richmond Hill.
Have you visited any of these spots? What are some of the best Toronto Chinese restaurants in your opinion? Let me know on Twitter or Instagram!
More Toronto restaurants
Looking for more of the best Toronto restaurants to visit? You might enjoy these posts:
Be sure to keep up with me on Instagram, TikTok, Twitter, Facebook, and Pinterest if you aren't already!
Feel free to subscribe to my weekly newsletter to get my blog posts delivered straight to your inbox.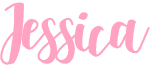 ---
Like this post? Pin it for later!