Looking for new restaurants in the Toronto Harbourfront neighbourhood to try?
I absolutely love wandering around the waterfront – it's such a nice neighbourhood to walk around.
There are also some great restaurants and cafés in the Harbourfront area, no matter what kind of cuisine you're into!
Here are some of the best restaurants to eat at in the Toronto Harbourfront neighbourhood.
Be sure to also follow me on Instagram and TikTok – I share a lot more content on those platforms that don't make it to the blog!
---
Best Toronto Harbourfront restaurants
---
Kibo Sushi is a favourite of many locals in Toronto, and they've got locations across the city (including both takeout-only and dine-in sushi restaurants).
Their Harbourfront location is takeout-only, and they have all kinds of delicious and affordable sushi rolls and combos.
My go-to order is the Spicy Maki Trio combo, which comes with 6 pieces each of spicy California, spicy salmon, and spicy tuna rolls – they make some of the best spicy rolls out there!
I also love any of their aburi (torched) sushi rolls – they're absolutely amaze.
They've also got plenty of different sushi and sashimi combos or a la carte rolls, alongside cooked dishes like Gyoza and Chicken Karaage.
You can order for pick up through Ritual, one of my fave Toronto food apps, and you can get $10 off your first order using my code!
LOCATION: 16 Yonge St. Unit D, Toronto, ON
---
Mama Lee's is a super cute and modern Korean restaurant located right by Kibo Sushi.
They've got a variety of rice bowls you can choose from, as well as classic Korean dishes like Jjajangmyun and fusion starters like Kimchi Fries!
This family-owned takeout shop is run by a mother-daughter duo, and they actually opened up during the pandemic.
LOCATION: 16 Yonge St Unit B, Toronto, ON
---
If you're a fan of roti, you'll love the roti at Indian Roti House.
Roti is a stuffed Indian flatbread with curry filling, and it's absolutely amazing.
The Lamb Korma Roti is definitely my favourite here!
LOCATION: 256 Queens Quay W, Toronto, ON
---
Got a craving for some hearty ramen in the Harbourfront neighbourhood?
Kinton serves up some of the best ramen in the city, and you'll find them along Harbour Street.
Fun fact: they're a sister restaurant to Kinka Izakaya, which is right next door!
LOCATION: 110 Harbour St Unit 108B, Toronto, ON
---
If you're a fan of Japanese pub food and drinks, you'll love Kinka Izakaya.
I've loved pretty much everything I've tried on the menu, and I've been to Kinka dozens of times over the years.
Try the Chicken Karaage, Kakimayo (cheesy baked oyster), and the Salmon Natto Yukke!
You can order lunch specials, or share a bunch of tapas for dinner with your friends.
Kinka is one of my all-time fave restaurant chains in Toronto, and I've got a blog post all about my review of Kinka Izakaya!
LOCATION: 110 Harbour St Unit 108A, Toronto, ON
---
Although I personally haven't visited their Toronto location, I'm a big fan of Miku in Vancouver.
They serve up incredibly fresh and delicious aburi sushi and sashimi, and some of the best sushi in Toronto!
I also have a blog post all about where to eat in Vancouver if you're interested.
LOCATION: 10 Bay St #105, Toronto, ON
---
Don Alfonso is well-known as one of Toronto's best restaurants, and it's also known as the best Italian restaurant outside of Italy.
They also received one Michelin Star on the 2022 Toronto Michelin Guide!
Chef Daniele Corona puts a unique and contemporary spin on Mediterranean dishes for her tasting menu, with concoctions like eel gelato and pistachio ravioli.
You can go for their Signature Tasting Menu for $220 per person, or order à-la-carte.
Wine pairings are also available – $120 per person for the classic wine pairings or $200 for the premium pairings.
You can find Don Alfonso inside the Westin Harbour Castle!
LOCATION: 1 Harbour Square, 38th Floor, Toronto, ON
---
Best restaurants at Toronto Harbourfront:
Kibo Sushi House
Mama Lee's Korean Kitchen
Indian Roti House
Kinton Ramen
Kinka Izakaya
Miku
Don Alfonso 1890 Toronto
These were some of the best restaurants to visit at the Toronto Harbourfront!
Have you visited any of these restaurants at the Toronto Harbourfront? Where are some other great places to eat in the neighbourhood? Let me know on Twitter or Instagram!
P.S. if you liked this post, you might like this post on things to do at the Harbourfront, or any of my other posts on Toronto restaurants.
If you're looking for even more places to eat in Toronto, here are some other posts you might enjoy:
Be sure to keep up with me on Instagram, TikTok, Twitter, Facebook, and Pinterest if you aren't already!
Feel free to subscribe to my weekly newsletter to get my blog posts delivered straight to your inbox.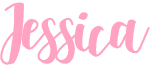 ---
Like this post? Pin it for later!