On the hunt for the best ramen spots in Toronto to visit?
When it comes to Asian noodle soups, I have to say that ramen is probably my favourite of them all.
There's just something about the savoury and flavourful broths and the unique variety of toppings.
An interesting fact you probably didn't know about ramen: it actually originated in China, and it's a very recent addition to Japanese cuisine that only started in the 1900s.
Every region of Japan even has their own style of ramen, which is really cool!
I haven't been to Japan myself (it's #1 on my bucket list), but we've definitely got some pretty impressive ramen spots here in Toronto.
Here are some of the best ramen restaurants to visit in Toronto for authentic Japanese ramen. Itadakimasu!
Be sure to also follow me on Instagram and TikTok – I share a lot more content on those platforms that don't make it to the blog!
More Toronto restaurants
Looking for more of the best Toronto restaurants to visit? You might enjoy these posts:
---
Best ramen spots in Toronto
---
Konjiki started out as a small 8-seat ramen shop in Tokyo, and Toronto was their very first international destination.
Chef Atsushi Yamamoto's amazing ramen even earned him a Michelin Star for his Tokyo restaurant!
They make their noodles fresh using a Japanese-imported machine, and their soup base is made with a blend of clam, chicken, and pork.
I love that they add a Canadian twist to their dishes using locally-sourced ingredients like truffle and porcini mushrooms.
From their Smokey Black Tonkotsu Ramen to their Spicy Miso Ramen, they've got a variety of ramen options to choose from.
You can even order a Mini Pork Belly Don or Mini Chashu Don as a side!
You can find Konjiki Ramen's downtown location near Bay & Dundas, and they've also got locations in North York, Markham, and inside Yorkdale Mall.
LOCATION: Various locations
---
Santouka originated in Japan back in the '80s, and their rich and milky white Tonkotsu broth is what they're known for.
They boil pork bones for a long time to create the broth and don't re-boil it to maintain the taste, so while the soup might not be very hot, they say it's a good temperature for kids and elders.
You can choose between Shio, Shoyu, Miso, or Kara-Miso (spicy) ramen, and they sadly don't have any vegetarian ramen options.
But if you're a pork lover and eater, it's no problemo.
You can find them downtown by Church & Dundas or in midtown Toronto by Yonge & Eglinton, and they've also got locations in Vancouver.
LOCATION: Various locations
---
Ramen Isshin serves up some of the best authentic Japanese ramen in Toronto, and their location on College is their OG spot.
You'll find an extensive list of different ramen options with a Red Miso, Shio, or Shoyu base.
They've even got a few vegetarian ramen bowls with egg-free noodle options!
Go for the spicy Red Dragon Ramen with red miso or try something more mild like their Kotteri Rich Shoyu Ramen with shoyu.
They've also got all the classic Japanese comfort food apps like Chicken Karaage and Deep Fried Pork Gyoza.
You can find them in Little Italy or on Queen West, and they've also got locations in Ottawa and Quebec.
LOCATION: Various locations
---
You'll find Ikkousha's two locations right on Queen, just around the corner from Osgoode Station.
They each serve up different ramen: 249 Queen West serves up Tonkotsu (pork) ramen while 257 Queen West serves up Tori (chicken) ramen.
They've got a variety of ramen options, whether you're looking for something mild like Miso or Shoyu or something spicy like their Spicy Miso or God Fire (choose between 1-4 for spice level).
If you're looking for a side dish, you'll definitely want to order their Mentaiko Don, which features salted cod roe on rice.
They also have a fun promo going on this year: you can get free gyoza in the amount of your age on your birthday!
LOCATION: 249 & 257 Queen St W, Toronto, ON
---
Sansotei serves up delicious Tonkotsu ramen inspired by traditional ramen from the Kyushu and Hokkaido regions of Japan.
Plus, they even source some of their ingredients directly from Japan!
They make their pork bone broth fresh daily, and you can choose from a variety of different ramen options and take your pick between thick or thin noodles.
Opt for the classic Tonkotsu Ramen or try something unique like their Tomato Ramen.
If you can handle spicy dishes, you should definitely grab the Spicy Tantan Ramen – it's heavenly, but oh so spicy.
Sansotei is actually based out of Toronto, and they've got 6 locations downtown, including at the Eaton Centre and inside Union Station.
They've also got locations across the GTA, including in North York, Richmond Hill (watch my TikTok video here!), and Markham.
LOCATION: Various locations
---
Kyouka Ramen is all about chicken ramen, and they make their broth fresh in-house daily.
They've got a bunch of delicious ramen options, and they've even got a good selection of vegetarian ramen!
They even make their own apple miso paste in-house, which is really cool.
If you're visiting during the week, they have a weekday lunch special where you can enjoy $2 off any ramen and starter combo.
This Tokyo-based ramen shop has been around since the late '90s, and you can find their Toronto location in the Beaches neighbourhood.
LOCATION: 2222 Queen St E, Toronto, ON
---
Chefs Masaru Ogasawara and Natsuhiko Sugimoto both hail from Japan, and they serve up their delicious creations at Midori Ramen.
From their Signature Tori Paitan Ramen, to their Black Garlic Ramen, to their Duck Shoyu Ramen, they've got a unique variety of ramen options to choose from.
Their ramen is made using either their milky chicken broth or their cauliflower-based vegetarian broth, both of which are amazing.
For my fellow spicy food lovers, the Spicy Tan Tan Ramen has the perfect amount of spiciness: spicy, but not too spicy.
They've also got a limited edition Truffle Ramen right now, which is perfectly truffle-y with truffle oil and truffle paste!
If you're looking to share an appetizer, definitely go for their delicious Purple Yam Fries, which comes with a side of honey butter mayo.
It's much better for dining in as it kinda loses its crispiness when you get takeout, but it's delicious no matter what!
Our only complaint is that they don't really give you much sauce, so you kinda have to cheap out on dipping 😛
You can find Midori downtown by Queen & Spadina, and they've also got locations in Scarborough, Richmond Hill, and Vaughan.
We especially love their Scarborough location – the decor is super nice, and the service there is fantastic!
I've got a video over on TikTok featuring Midori Ramen if you're interested in seeing more!
LOCATION: Various locations
---
Fun fact: Kinton was actually one of the very first authentic ramen restaurants to come to Toronto.
Their soup base is made with a blend of pork bone stock, chicken stock, fish broth, vegetables, and filtered water, which is what makes it so flavourful.
You can choose between pork, chicken, or vegetarian ramen, and the Pork Spicy Garlic Ramen is my absolute fave.
I love that Kinton often has meal sets and prix fixe menus available, and they even have seasonal specials like their Beef Spicy Garlic Ramen and Immune Booster Ramen.
They've got over a dozen locations across the GTA, including in Liberty Village, North York, and Scarborough.
Kinton is part of the Toronto-based Kinka Family of restaurants, which also owns Kinka Izakaya, JaBistro, and NEO Coffee Bar!
LOCATION: Various locations
---
Touhenboku is another fantastic ramen spot in Toronto, and it started out as a ramen shop in a Tokyo suburb.
Their rich and creamy broth is made from a traditional Japanese method of making slow-cooked chicken broth, which is called mizutaki.
The Black Garlic Ramen is my absolute fave, and the Spicy Wings are worth trying if you can handle the spiciness.
You can find them on Queen Street, in midtown Toronto by Yonge & Eglinton, or in Richmond Hill.
LOCATION: Various locations
---
If you're looking for an Instagrammable ramen shop in Toronto, look no further than Oji Seichi in East Chinatown.
This family-owned ramen shop celebrates their Japanese Canadian roots by pairing traditional Japanese techniques with locally-inspired ingredients.
They keep it simple with just 4 ramen options on the menu: their Classic Shio, Classic Shoyu, Veggie Miso, and Lite Ramen.
The classic broths are made with a base of chicken, pork, and seafood.
Their broth is lighter than other ramen restaurants, but it's still packed with flavour and super delicious!
For sides, you can enjoy dishes like their crispy Chicken or Pork Gyoza, Karaage with nori ranch sauce, or their Curry Pork Croquette.
If you love spice, definitely order a side of chilli oil for your gyoza.
Oji even makes their own fresh ramen noodles in-house, and you can grab a pack to take home with you!
The interior of the restaurant is also stunning, and it's the perfect date night spot.
LOCATION: 354 Broadview Ave, Toronto, ON
---
Find this authentic Japanese ramen shop in Toronto's Roncesvalles neighbourhood.
They're most well-known for their light yet rich vegan broth, and yes, they actually have vegan ramen!
For vegan options, you can opt for their Kyoto White Miso Vegan Ramen or their Vegan Japanese Style Curry Ramen, and gluten-free options are also available.
If you're not vegan, you can enjoy options like their Ajitama Musoshin Ramen with pork and veggie broth or their Musoshin Ramen Red with spicy pork and veggie broth.
You'll also find plenty of other Japanese dishes on the menu, including their Tonkatsu Sandwich and Okonomiyaki.
Dessert here is also a must, with delicious options like their Strawberry Mochi, Hojicha or Matcha Affogato, and Azuki or Kuromitsu Kinako Ice Cream.
This Kyoto-based ramen shop only has 3 locations in Japan, and it's really cool that they've chosen Toronto as their first international outpost!
LOCATION: 9 Boustead Ave, Toronto, ON
---
Ajisen is a Japanese ramen chain with over 750 locations worldwide, and they've been around since 1968!
From their Black Garlic Filet Mignon Ramen to their Spicy Chicken Ramen, they've got a decent selection of unique ramen options to choose from.
You can even change the broth your ramen comes with, and you can choose between 8 different broths: Original Pork, Spicy Mala, Tom Yum, Spicy Miso, Black Garlic, Shoyu, Tomato, or Miso.
I'm a spice-loving gal, so the Spicy Mala is my fave – it's actually not too spicy either.
Ajisen has several locations across the GTA, including in Chinatown, near Yonge & College, and in North York.
LOCATION: Various locations
---
This Scarborough restaurant serves up both ramen and sushi, and you'll be in absolute heaven if you love seafood.
Their epic Canadian Lobster Deluxe Ramen and Snow Crab Supreme Ramen are available every weekend, and they're so limited that you actually need to call ahead to order!
They're also at a promotional price of $25 per bowl for February, so run, don't walk.
You can find Mira Sake in the Midland & Finch area, which is a foodie neighbourhood filled with incredible Asian restaurants, bubble tea, and more!
LOCATION: 390 Silver Star Blvd, Scarborough, ON
---
Best ramen spots in Toronto:
Konjiki Ramen
Hokkaido Ramen Santouka
Ramen Isshin
Ikkousha Ramen
Sansotei Ramen
Kyouka Ramen
Midori Ramen
Kinton Ramen
Touhenboku Ramen
Oji Seichi
Musoshin Ramen
Ajisen Ramen
Mira Sake
From popular Japanese chains to smaller and local ramen shops, there are plenty of fantastic ramen spots worth visiting in Toronto.
I love that most of these ramen restaurants have multiple locations in Toronto – that's how much we love our ramen here.
Have you been to any of these ramen spots? What are the best ramen restaurants in Toronto in your opinion? Let me know on Twitter or Instagram!
More Toronto restaurants
Looking for more of the best Toronto restaurants to visit? You might enjoy these posts:
Be sure to keep up with me on Instagram, TikTok, Twitter, Facebook, and Pinterest if you aren't already!
Feel free to subscribe to my weekly newsletter to get my blog posts delivered straight to your inbox.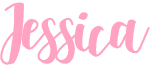 ---
Like this post? Pin it for later!