Searching for the best restaurants in Roncesvalles to dine at?
Roncesvalles Village (AKA Roncy) is filled with plenty of awesome restaurants and multicultural eats.
From Eastern European dishes to Southern BBQ bites, you'll find all kinds of amazing spots to eat in Roncesvalles Village.
These are some of the best restaurants in Toronto's Roncesvalles Village!
Be sure to also follow me on Instagram and TikTok – I share a lot more content on those platforms that don't make it to the blog!
More restaurants in Toronto
If you're looking for more of the best restaurants in Toronto, you might enjoy these posts:
---
Best restaurants in Roncesvalles
---
This casual vegan restaurant in Roncesvalles offers up plant-based sandwiches, salad bowls, and soups in their minimalist space.
All of their food is vegan, organic, gluten-free, and nut-free, and it's all made intentionally with functional healing ingredients.
From their Asian-inspired Nori Bowl to their comforting Roots Soup with a variety of root vegetables, they've got plenty of delicious menu items to choose from.
Their spicy Mexican-inspired Wholey Burger features two spiced patties made with portobello mushrooms, chickpeas, and sprouted mung beans.
You can also enjoy sweet treats like their Strawnana Smoothie with house-made Sunmilk or their chocolatey K-Treats made with 10 whole food ingredients!
LOCATION: 279 Roncesvalles Ave, Toronto, ON
---
Enjoy some of the best sandwiches in Toronto at this adorable, family-run Cuban spot.
They serve up a variety of Cuban comfort foods and Cuban-inspired cocktails, and they even brew their own craft beer!
Everything on their menu is also completely made in-house, including their bread and desserts.
Try their signature Pressed Cubano Sandwich, made with their freshly-baked Cuban bread.
Their retro decor is super cute and Instagrammable, and you can find their Roncy restaurant right on Roncesvalles.
You can also find their second location in the hip Ossington neighbourhood.
LOCATION: 392 Roncesvalles Ave, Toronto, ON
---
Birria Catrina is Toronto's only restaurant specializing in birria (AKA Mexican beef stew), and you absolutely need to pay them a visit.
Their menu is all about birria, with options like their Birria Bowl (beef stew), Birria Ramen (birria consommé with noodles), and Birria Quesadillas.
Of course, they've also got Birria Tacos, which are a must-order when visiting.
Their Roncy location operates as a restaurant and bar, and they also have takeout locations in Kensington Market and at Dundas Square!
LOCATION: 131 Roncesvalles Ave, Toronto, ON
---
Wood-fired pizzas and Italian fare are what you can expect on the menu at this rustic-chic spot in Roncesvalles.
Pizzeria Defina serves up Napoletana-style pizza with a unique twist, inspired by the cultural diversity and history of Roncesvalles Village.
Try their "The Winner" pizza, which won Best Traditional Pizza in the international division at the 2013 International Pizza Expo in Las Vegas!
You can also choose between their Napoletana, Roma, or gluten-free doughs for your pizza.
They've also got a second location in the Junction neighbourhood, located on Dupont.
LOCATION: 321 Roncesvalles Ave, Toronto, ON
---
Barque has been serving up some of the best BBQ in Toronto for over 10 years in the Roncesvalles neighbourhood.
While they don't have a huge menu compared to other BBQ restaurants, their BBQ is amaze.
If you're looking to try multiple dishes, they've got a Sampler for Two where you can choose your options, or a set Meet Meat Platter which serves four.
You'll also find fun and unique starters and sides like their Smoked Duck Tacos, Fried Okra Chips, and House-Made Pickled Platter.
If you're looking for plant-based or pescatarian options, you can order their Beyond Meat Kebab or their Smoked Branzino!
A great thing about Barque is that they pay their staff a living wage, and they add an automatic 18% gratuity to your bill rather than asking for tips.
LOCATION: 299 Roncesvalles Ave, Toronto, ON
---
If you're craving some authentic Thai cuisine in Toronto, hit up EAT BKK's Roncy location.
You'll find all kinds of classic and unique Bangkok-style street foods at EAT BKK, with fun fusion dishes like their Curry Puffs and Khao Soi Poutine.
They've even got a vegan menu for my plant-based friends out there.
EAT BKK has several locations across Toronto, including at Yonge & Sheppard and on Queen West.
All of their locations feature cool artwork and eclectic decor that'll transport you to the streets of Bangkok!
LOCATION: 414 Roncesvalles Ave, Toronto, ON
---
Find this authentic Japanese ramen shop in Toronto's Roncesvalles neighbourhood.
They're most well-known for their light yet rich vegan broth, and yes, they actually have vegan ramen!
For vegan options, you can opt for their Kyoto White Miso Vegan Ramen or their Vegan Japanese Style Curry Ramen, and gluten-free options are also available.
If you're not vegan, you can enjoy options like their Ajitama Musoshin Ramen with pork and veggie broth or their Musoshin Ramen Red with spicy pork and veggie broth.
You'll also find plenty of other Japanese dishes on the menu, including their Tonkatsu Sandwich and Okonomiyaki.
Dessert here is also a must, with delicious options like their Strawberry Mochi, Hojicha or Matcha Affogato, and Azuki or Kuromitsu Kinako Ice Cream.
This Kyoto-based ramen shop only has 3 locations in Japan, and it's so cool that they've chosen Toronto as their first international outpost!
LOCATION: 9 Boustead Ave, Toronto, ON
---
Enjoy home-style Polish dishes and Eastern European fare at this long-standing café on Roncesvalles.
Café Polonez has been serving up authentic Polish dishes at their family-run restaurant for over 30 years, with classics like their White Borscht, Pierogis, and Cabbage Rolls.
They've also got combination plates for one, two, or four people if you're looking to try a variety of dishes.
You'll also find a wide selection of Polish beers and spirits alongside local and imported beers if you're in the mood for a drink!
LOCATION: 195 Roncesvalles Ave, Toronto, ON
---
Indulge in incredible and authentic North Indian and Hakka-style dishes at this Roncesvalles restaurant.
From Butter Chicken, to Tandoori Chicken, to Chilli Chicken, you'll find plenty of delicious options on the menu.
Plus, they've got a great selection of vegetarian dishes for my non-meat eating friends!
You'll also find some fun fusion dishes like their Masala French Fries.
If you're in the mood for a sweet treat, order their Mango Lassi or Pistachio Milkshake to drink alongside your meal.
Fun fact: "dil se" means "from heart" in Hindi!
LOCATION: 335 Roncesvalles Ave, Toronto, ON
---
My fellow seafood lovers out there will definitely want to check out Stamps Lane, which serves up an ever-changing selection of made-from-scratch seafood dishes.
They're all about celebrating East Coast seafood, and you'll find an array of dishes like their Roasted Garlic & White Wine Mussels, Fish Tacos, and Lobster Mac & Cheese.
If you're as obsessed with seafood as I am, order their Clam Bake for Two, which comes with clams, mussels, lobster, shrimp, potatoes, and corn.
They also serve up brunch, with dishes like their Corned Beef Hash, Breakfast Tacos, and Oatmeal Pancake!
LOCATION: 371 Roncesvalles Ave, Toronto, ON
---
Elevated Canadian comfort food and signature cocktails is what you'll find at The Commoner.
You'll find Canadian dishes with a twist, like their Short Rib Sliders and Buffalo Cauliflower.
You'll also find fusion eats like their Asian Salad and Tuna Ceviche.
Their cocktails are also fantastic, and perfect for pairing with your meal!
The Commoner's interior is flooded with large windows and natural lighting, and every piece of furniture is an Instagrammer's dream.
With its earthy greens, mustard yellows, and rustic browns, it's got all the romantic vibes.
You can find The Commoner Roncy on Dundas, and they've also got a second location in Little Italy.
LOCATION: 2067 Dundas St W, Toronto, ON
---
The Ace is a restored 1950s diner serving up comfort food classics, late-night bar snacks, and weekend brunch.
They offer up a seasonal dinner menu that changes monthly, and you can check out each month's offerings on their Instagram page.
Brunch options include their Duck Confit & Wild Mushroom Toast and their Hummus Breakfast Bowl.
Their menu offerings aren't particularly large, but they've got incredibly delicious dishes that are just as good as they are Instagrammable.
They actually received Bib Gourmand status on the 2022 Toronto Michelin Guide, which is really cool!
LOCATION: 231A Roncesvalles Ave, Toronto, ON
---
Best restaurants in Roncesvalles:
The Goods
La Cubana
Birria Catrina
Pizzeria Defina
Barque Smokehouse
EAT BKK Thai Kitchen
Musoshin Ramen
Café Polonez
Dil Se Indian Restaurant & Bar
Stamps Lane Seafood Bar
The Commoner Roncy
The Ace
These were some of the best restaurants to check out in Toronto's Roncesvalles neighbourhood!
If you're looking for dessert spots in Roncesvalles, definitely stop by Ed's Real Scoop or Glory Hole Doughnuts afterwards.
Have you been to any of these Roncesvalles restaurants? What are your favourite restaurants in Roncesvalles Village? Let me know on Twitter or Instagram!
More restaurants in Toronto
If you're looking for more of the best restaurants in Toronto, you might enjoy these posts:
Be sure to keep up with me on Instagram, TikTok, Twitter, Facebook, and Pinterest if you aren't already!
Feel free to subscribe to my weekly newsletter to get my blog posts delivered straight to your inbox.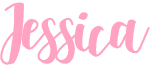 ---
Like this post? Pin it for later!