Toronto does a lot of things well, and of course that includes pizza – we've got plenty of awesome places to grab a hot slice of pie here in TO.
Pizza is something I can eat every single day without getting sick of it.
There's nothing like hot, cheesy slices covered in delicious toppings.
I'm open to all kinds of pizzas, and yes, pineapple is one of my many fave toppings.
Whether you're looking for authentic Italian pizza or Americanized pies, here are some of the best pizza restaurants in Toronto to visit!
Be sure to also follow me on Instagram and TikTok – I share a lot more content on those platforms that don't make it to the blog!
---
Best pizza places in Toronto
---
You'll find wood-fired Neapolitan-style pizzas at this local Toronto-based pizza restaurant.
They've got 3 types of pizzas: Neapolitan (fermented sourdough base with a charred crust), NEO-New York (similar to the Neapolitan but slightly thicker and layered with cheese and basil), and Sicilian (focaccia crust topped with crispy cheese).
Their NEO-NY Genoa Salami with their house-made chilli oil is *chef's kiss*.
All of their pizzas can be made vegan and/or gluten-free – you can sub for their housemade vegan cheese or gluten-free crust!
Their OG location is on Ossington (near Trinity Bellwoods), and they've also got locations on Danforth, University, King West, and in the Junction.
LOCATION: Various locations
---
The Good Son serves up amazing pizza alongside some other amazing shareable dishes like Jerk Shrimp and Steak Tartare.
Go for a classic Margherita pizza or try something more unique like their Mauna Loa (with smoked pork cheek, roasted pineapple, and scotch bonnet).
They use local, seasonal, and organic produce and hormone-free and free-range proteins in their dishes, most of which are cooked in their wood-fired oven!
The interior of their Queen West restaurant is super cool, and they also have a gorgeous restaurant in North York at Shops at Don Mills.
LOCATION: 1096 Queen St W, Toronto, ON
---
Descendant is a modern Leslieville spot with fantastic pizzas and a cool vibe.
They have a small menu made up of unique Detroit-style pizzas like their Electric Avenue (with jerk chicken) and their Jaffna (with kothu roti).
If you haven't had Detroit-style pizza before, it's usually square in shape with the sauce on top of the toppings!
LOCATION: 1168 Queen St E, Toronto, ON
---
You might've seen this cute pink pizza spot on your Instagram feed, and it's a concept by local catering company Food Dudes.
You can choose between red or blonde sauce pizzas, and you can also swap for vegan cheese and gluten-free crust if you've got dietary restrictions.
They have super cute names for their pizzas, like their Drake Was Here and Regina, the Mean One.
Try their heavenly Cold Drink/Hot Girl pizza, with red sauce, Venetian pepperoni, oregano, pickled jalapeno, and honey.
They've got 4 locations in Toronto (Davenport, Junction, Leslieville, and Ossington) and 2 locations in Mississauga and Oakville.
LOCATION: Various locations
---
You can enjoy New York-style pizza at North of Brooklyn, one of Toronto's best pizzerias.
Go for a classic Margherita pizza or try their Killer Bee topped with jalapenos and honey!
They've got a small menu made up of 14″ and 18″ pizzas, salads, and garlic knots.
They've got 5 locations across the city, including on Queen West and in the Village.
LOCATION: Various locations
---
The Fourth Man in the Fire serves up American-style pizza in Little Italy, and they're by the same people behind the popular Burger's Priest chain in Toronto.
They've got everything from classic Pepperoni, to Hawaiian, to BBQ Chicken.
You can also got fresh doughnuts from Harry & Heels Donuts, made in-house daily, if you're looking to fill your belly with even more doughy goodness.
LOCATION: 832 Dundas St W, Toronto, ON
---
Matty Matheson is the chef behind Maker Pizza, one of the best grab-and-go pizza spots in Toronto.
Choose from a variety of red or white sauce pizzas, including classics like their Siena Margherita or more unique pies like their Return of the Mac (Big Mac-inspired).
You can find them in Chinatown (near Queen & Spadina), in Riverside (near Dundas & Carlaw), and North York (near Avenue & Lawrence).
They'll also be opening a location at Bloor & Dovercourt this year!
LOCATION: Various locations
---
You'll find Gusto 101 in an industrial-style building (once an auto body shop) by King & Portland, and they serve up some of the best Italian food in Toronto.
"Gusto" means "tasty" in Italian, and they serve up tasty modern takes on classic Southern Italian dishes.
Try one of their authentic Italian pizzas or pastas, or their amazing charcuterie!
They also have wine on tap, which is pretty cool!
If you're looking for cool patios in the King West area, they've got a pretty nice rooftop patio to enjoy your Italian food and wine.
They also own Trattoria Nervosa in the Yorkville neighbourhood.
LOCATION: 101 Portland St, Toronto, ON
---
You wouldn't think that such a chic spot in the Financial District would serve up such good pizza, but King Taps truly does serve up some of the best pizza in Toronto.
I adore all of their pizzas, but I'd have to say their BBQ Chicken and Stinging Bee pizzas are my faves.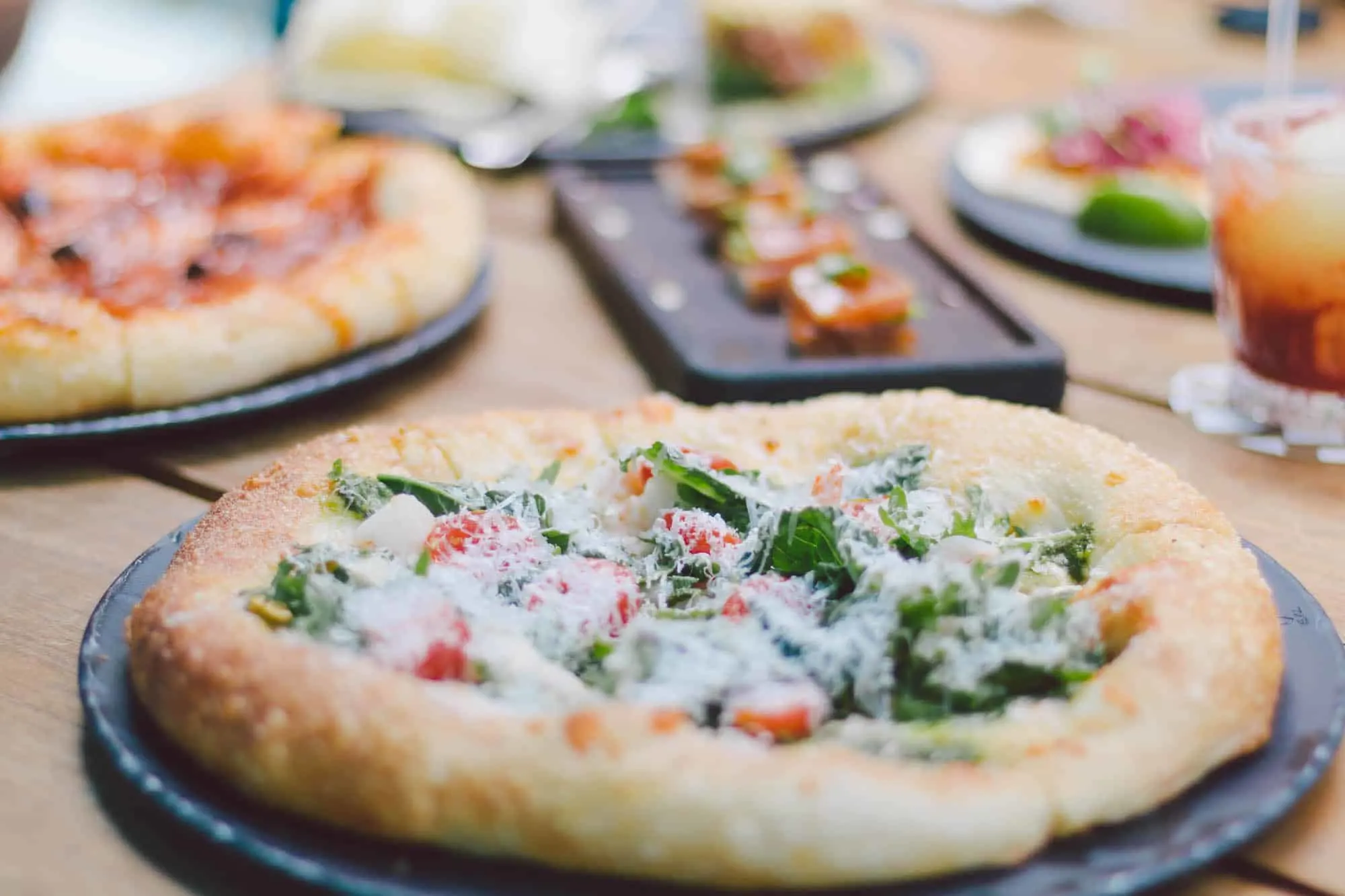 We also really love their appetizers, and they switch up the menu every so often!
Their cocktails (especially the Frozen Margaritas) are also really good, if you're in the mood for a drank!
King Taps is located right in the heart of the Financial District at First Canadian Place, so it's super easy to get to whether you work in the area or just want to have a taste of the awesome food and drinks.
There's also an outdoor entrance on King Street, and they've got a massive two-storey patio (which is covered with huge umbrellas for rainy days)!
They also now have a location out on the west coast if you find yourself in Kelowna!
LOCATION: 100 King St W, Toronto, ON
---
Enjoy pizza and craft beer at this hip pizza spot in the Entertainment District.
They've got plenty of seating inside the restaurant, and it's the perfect spot to hang out with your friends.
They also have a monthly pizza subscription service, so you can order their frozen pizzas to your door and bake them in your own oven!
LOCATION: 331 Adelaide St W, Toronto, ON
---
Best pizza spots in Toronto:
Pizzeria Libretto
The Good Son
Descendant Detroit Style Pizza
Blondies Pizza
North of Brooklyn Pizzeria
The Fourth Man in the Fire Pizzeria
Maker Pizza
Gusto 101
King Taps
General Assembly Pizza
There are plenty of great pizza restaurants in Toronto, but these were just my favourite spots.
Have you visited any of these pizza spots in Toronto? Where are the best Toronto places to get pizza in your opinion? Let me know on Twitter or Instagram!
P.S. if you liked this post, you might like this post on the best Entertainment District restaurants, or any of my other posts on Toronto restaurants.
Be sure to keep up with me on Instagram, TikTok, Twitter, Facebook, and Pinterest if you aren't already!
Feel free to subscribe to my weekly newsletter to get my blog posts delivered straight to your inbox.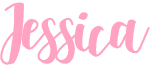 ---
Like this post? Pin it for later!