Looking for the best patios in Toronto to enjoy all the sunshine and good food?
Sitting on patios is probably one of the best parts of summer in the city – there's just something about sippin' on a good cocktail under the sun as the city bustles around you.
Whether you're looking for rooftop patios or just simple outdoor patios, Toronto has plenty of awesome restaurant patios worth checking out.
Be sure to book reservations ahead of time to ensure you get a table by calling into the restaurant!
Here are some of the best patios in Toronto to eat at this summer.
Be sure to also follow me on Instagram and TikTok – I share a lot more content on those platforms that don't make it to the blog!
Looking for more cool Toronto restaurants to visit? You might enjoy these posts:
---
Best patios in Toronto
---
Enjoy a dreamy patio meal at The Gardens at Casa Loma, a historic mansion just outside of the city.
From Ahi Tuna Nachos to Lobster Ravioli, you can enjoy all kinds of upscale yet casual delights at Casa Loma.
You'll get to enjoy the beautiful gardens at Casa Loma, as well as the stunning view of the Toronto skyline, but unfortunately this doesn't include access to the inside of Casa Loma!
LOCATION: 1 Austin Terrace, Toronto, ON
---
A sister restaurant to The Commoner in Roncesvalles, you'll find elevated pub eats and an extensive drink menu at this gorgeous spot in Little Italy.
They've got shareables like their Truffle Fries and Szechuan Cauliflower and pub bites like their Southern Chicken Sandwich and Steak Frites.
Their back patio is stunning with all of the woody vibes, and they also open up the front of the restaurant during the warmer months.
LOCATION: 614 College St, Toronto, ON
---
Her Father's serves up all the cider you can dream of, plus plenty of amazing food.
Choose from over 100 different ciders from around Ontario and the world alongside farm-to-table Canadian fare.
Their restaurant is all about the rustic vibes, while their patio features a gorgeous and vibrant mural.
On chillier summer days, they even give you blankets to keep warm!
LOCATION: 119 Harbord St, Toronto, ON
---
Craving some authentic Italian pizza?
Terroni has a few locations across Toronto and they all have patios, but their Rosedale location on Price Street is one of the most beautiful patios in Toronto.
Their rooftop patio features wood panelled ceilings, hanging straw lamps, plenty of greenery, and even an incredible skyline view (especially if you get the table facing the LCBO occupying the historic building across the street).
LOCATION: Various locations
---
Smith is a gorgeous French restaurant that's popular for their brunch, as well as their adorable patio.
With brick walls and hanging lights, their patio is super cute and Instagram-worthy.
They're only open on weekends at the moment, so definitely reserve ahead of time if you want to get a table!
LOCATION: 553 Church St, Toronto, ON
---
You can find the El Catrin restaurant in the Distillery District, and they've got a stunning and super cute patio out front for you to enjoy your Mexican feast.
You can enjoy traditional and modern Mexican bites here, like their Pibil Jackfruit Sopes or their Guacamole with *gasp* crickets as an add-on.
They've also got the largest tequila and mezcal collection in Canada, which is pretty cool!
LOCATION: 18 Tank House Lane, Toronto, ON
---
Cluny is one of the best restaurants in the Distillery District, and they've got a beautiful semi-enclosed outdoor patio, wrapped in faux vines and twinkling lights.
Enjoy all of the European vibes while indulging in delicious French dishes.
It's a super cute patio to visit with your girlfriends, or to go on a romantic summer date!
They even have heating for those extra chilly evenings at the end of summer.
LOCATION: 35 Tank House Lane, Toronto, ON
---
The Porch offers up some of the best rooftop patio views in the city, and you can see a gorgeous panoramic view with the Toronto skyline.
The only thing about this place is that they charge cover both during the day and at night, but it's still a very nice spot.
Be sure to wear plenty of sunscreen, and probably even sunglasses and a hat, unless you're okay with turning into a lobster.
LOCATION: 250 Adelaide St. West, Toronto, ON
---
King Taps is a busy spot in the Financial District that serves up elevated fusion dishes and an endless selection of craft beers on tap.
They've got a huge craft beer and cocktail selection, perfect for enjoying on their large outdoor patio spaces!
Surprisingly, they've also got some of the best pizza in Toronto.
All of their pizzas are fantastic, but the BBQ Chicken and Stinging Bee are my favourites!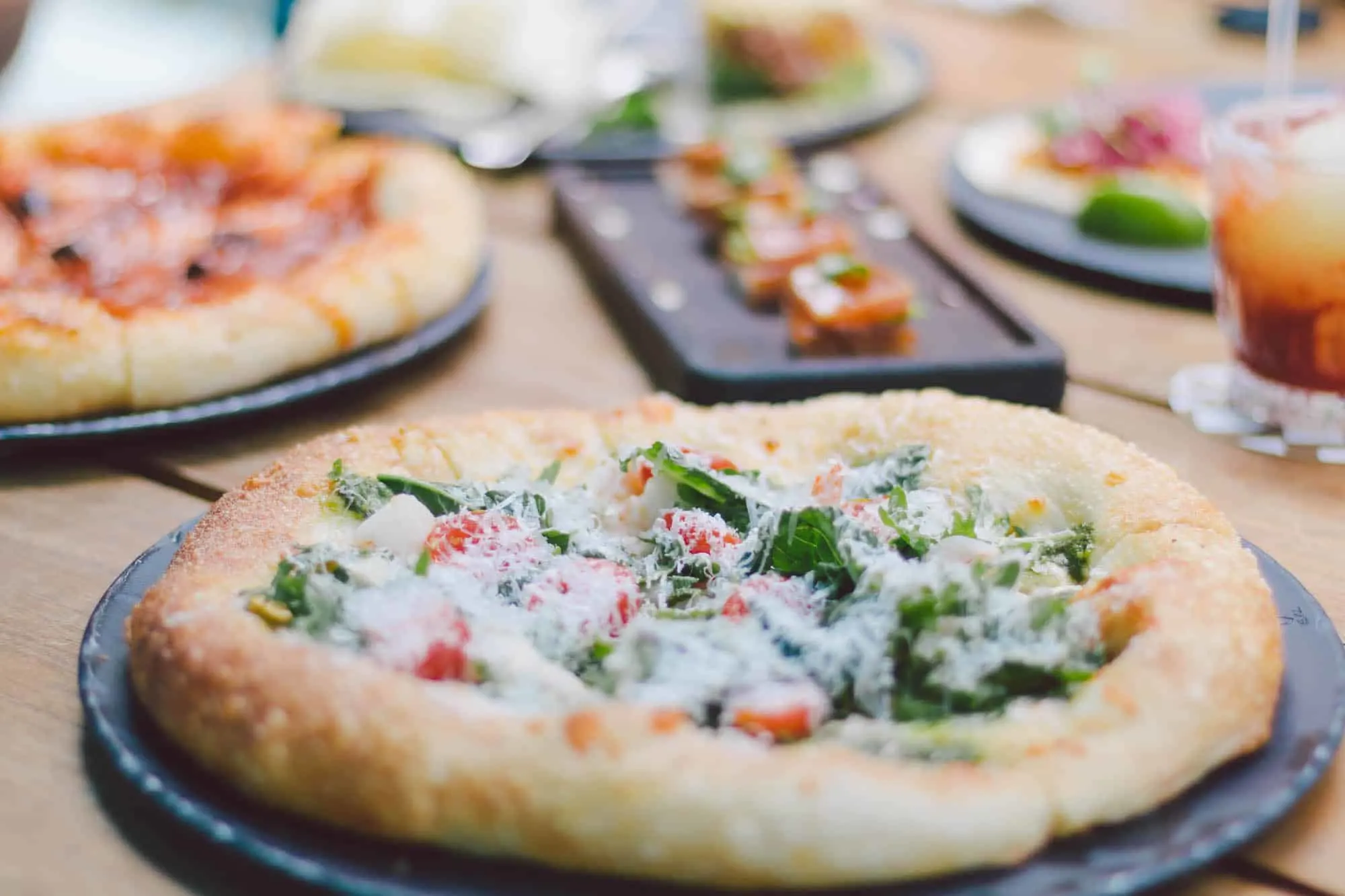 We also really love their appetizers, and they switch up the menu every so often.
King Taps is located at First Canadian Place, so it's super easy to get to whether you work in the area or just want to have a taste of the awesome food and drinks.
The restaurant and patio spaces are huge, and the two-storey patio is covered with huge umbrellas if you're visiting on a rainy day!
They also now have a location out on the west coast if you find yourself in Kelowna.
LOCATION: 100 King St W, Toronto, ON
---
District Eatery is the perfect spot to visit if you're watching what you're eating, because they're all about clean eats.
Their rooftop patio is super nice, and it's the perfect spot to grab craft cocktails and shareable dishes with your friends!
They've also got a cool neon sign at the entrance that you can snap a quick pic of.
LOCATION: 303 King St. West, Toronto, ON
---
If you're feeling good and boujee, pay a visit to Kōst at Toronto's Bisha Hotel, one of the best boutique hotels in Toronto.
While I'll admit I'm not crazy about the food, the vibes and the views are definitely worth it.
It's on the 44th floor, so you can enjoy panoramic views of the city skyline on the rooftop patio.
There's even an outdoor pool on the rooftop patio!
LOCATION: 80 Blue Jays Way, Toronto, ON
---
Grand Bizarre is Toronto's largest poolside patio at 86,000 square feet, and it's located at the Exhibition Place.
They have three huge infinity pools, private cabanas, and bottle service if that's something you're into.
They're open for brunch, lunch, and dinner on the weekends!
LOCATION: 15 Saskatchewan Rd, Toronto, ON
---
Looking for a cute café to get some work done, or meet a friend for coffee?
Cafe23 is an absolutely adorable café on Queen West (near Trinity Bellwoods) with a stunning backyard patio.
It's literally like a hidden secret garden, complete with vintage details and beautiful florals – check it out for yourself!
LOCATION: 728 Queen St. West, Toronto, ON
---
Lavelle's got a pretty sweet rooftop patio if you're feeling swanky.
The restaurant sits 16 storeys high with a lounge bar, cabanas, and a massive outdoor pool.
Their cocktails are great and the sushi is actually pretty dang good.
LOCATION: 627 King St. West, Toronto, ON
---
Northern Maverick is one of the best craft breweries in Toronto, and they've got a cool patio near King and Bathurst.
Slurp on some fresh oysters or taste some of their house-cured meats on their charcuterie boards alongside their amazing craft beers!
LOCATION: 115 Bathurst St, Toronto, ON
---
This adorable Mexican bistro serves up incredible authentic Mexican food and margaritas, and they've got a gorgeous and cozy patio on Queen West.
The owner, Ernesto, named the restaurant after his grandmother Lola!
Fonda Lola was actually the first authentic Mexican restaurant Adam and I ever visited, so it holds a special place in our hearts.
You'll find contemporary Mexican dishes made with ethically and locally-sourced ingredients, with plenty of taco options and appetizers like Ceviche and Chorizo Potato Croquetas.
Patios are perfect for sippin' on dranks, and margaritas are the specialty drink here at Fonda Lola!
They have several different margarita options to choose from, including their Spicy Margarita and Hibiscus Margarita.
They also have a variety of Mexican-inspired cocktails, Mexican beers, and Mexican spirits!
And if you're not feeling alcohol, you can go for one of their Agua Frescas or a bottle of Jarritos.
Definitely grab the Churros for dessert if you're not too full of tacos afterwards!
You can find Fonda Lola on Queen West by Queen & Shaw.
LOCATION: 942 Queen St W, Toronto, ON
---
The Broadview Hotel in the east end of Toronto is a chic historic hotel that was built as a commer­cial centre in the late 1800s.
They have a few dining spaces within the hotel, and one of them is their rooftop restaurant that includes a gorgeous outdoor terrace with CN Tower views!
Enjoy seasonal dishes made with locally-sourced produce and all kinds of fancy schmancy cocktails.
Definitely a spot worth booking your next staycation at – you can book a stay on Expedia!
LOCATION: 106 Broadview Ave, Toronto, ON
---
After a day out on Woodbine Beach, hit up the Toronto Beach Club for upscale Mediterranean-inspired eats and beachy cocktails.
They've got a gorgeous patio, especially at nighttime with the hanging lights!
There's also free parking if you dine here, which is pretty nice.
LOCATION: 1681 Lake Shore Blvd. East, Toronto, ON
---
Best patios in Toronto:
The Gardens at Casa Loma
The Commoner Bar Room
Her Father's Cider Kitchen + Bar
Terroni
Smith Restaurant
El Catrin Destileria
Cluny Bistro & Boulangerie
King Taps
District Eatery
Kōst
Grand Bizarre
Cafe23
Lavelle
Northern Maverick Brewing Co.
Fonda Lola Mexican Bistro
The Broadview Hotel
Toronto Beach Club
These were some of the best patios in Toronto worth checking out!
What are some of the best patios in Toronto in your opinion? Let me know on Twitter or Instagram!
Looking for more cool Toronto restaurants to visit? You might enjoy these posts:
Be sure to keep up with me on Instagram, TikTok, Twitter, Facebook, and Pinterest if you aren't already!
Feel free to subscribe to my weekly newsletter to get my blog posts delivered straight to your inbox.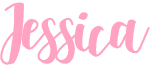 ---
Like this post? Pin it for later!