Like many basic Torontonians, hitting up new and cute Toronto brunch places around the city is one of my hobbies.
With so many adorable and Instagrammable brunch places opening up in Toronto all the time, how could you not?!
I'm guilty of looking brunch places up on Instagram beforehand to see if they're photo-worthy, and I know I'm not the only one.
If people are constantly taking photos there, that probably means the food is actually good anyways. Right? Right. 💁
Okay, maybe not. But sometimes you just gotta do it for the 'Gram, ya know?
Whether you're into healthy chia seed pudding or hearty stacks of pancakes, there's a perfect brunch spot in Toronto for everyone on this list.
These are my picks for some of the cutest and most Instagram-worthy Toronto brunch spots!
And if you're just lookin' to have some great brunch, check out my post on the best Toronto brunch places.
Be sure to also follow me on Instagram and TikTok – I share a lot more content on those platforms that don't make it to the blog!
More Instagrammable spots in Toronto
If you're looking for more Instagram-worthy spots in Toronto, you might enjoy these posts:
---
Cute brunch spots in Toronto
---
Her Father's offers farm-to-table dishes using local ingredients, and their brunch is *chef's kiss*.
Everything on their menu is so delicious, and their restaurant is absolutely adorable!
They have a super cute outdoor patio complete with a cool graffiti wall, and they give you cozy blankets if it's chilly out.
I've come to Her Father's for both brunch and dinner, and I've been amazed every single time.
LOCATION: 119 Harbord St, Toronto, ON
---
Stop by Planta in Yorkville for plant-based brunch to satisfy all your vegan (and non-vegan) friends.
Just remind your non-vegan friends that they don't offer dairy milk or cream for your coffee (lol).
My fave dishes at Planta are the Avocado Toast and Cauliflower Tots.
Don't forget to take a photo on the swinging chair in front of the plant wall!
They've also got a new Asian-inspired plant-based restaurant called Planta Queen where they serve dim sum brunch on the weekends.
LOCATION: 1221 Bay St, Toronto, ON
---
Light Cafe is a Taiwanese-inspired cafe serving up all of the cuteness alongside amazing food.
They do their own contemporary spin on classic café bites, and their gourmet sandwiches are fantastic.
They've also got incredible Asian-inspired desserts and drinks!
If you're looking for even more Instagrammable food spots serving up Asian-inspired bites, you'll find plenty of Instagram-worthy spots in North York.
LOCATION: 23 Baldwin Street, Toronto, ON
---
Another pretty Toronto brunch spot for my fellow pink lovers.
Oretta is an Italian restaurant that doesn't really serve up traditional brunch, so come hungry for their hearty brunch dishes.
While I'm not too crazy about the food at Oretta, they've definitely got a gorgeous space worthy of your Instagram feed.
They even have a café attached to the restaurant if you're looking for a quite bite or coffee instead!
If you're a fan of the show Workin' Moms on Netflix Canada, you might recognize this restaurant from one of the episodes!
LOCATION: 633 King St. West, Toronto, ON
---
School meets diner vibes at this adorable brunch spot on Dundas West.
I'd say Old School is definitely up there on my list of the best brunch places in Toronto – the food here is absolutely incredible!
Their Blueberry Hill Pancakes are life – definitely some of the best pancakes I've ever had in Toronto.
From the brown sugar butter to the savoury slices of bacon, it's just so damn good.
I did a whole video feature on their pancakes for Lonely Planet, which was super fun!
Oh, and the chalkboard filled with equations makes for a cute Instagram photo backdrop.
If you visit on the weekend, be sure to come early – the restaurant gets pretty packed.
LOCATION: 800 Dundas St. West, Toronto, ON
---
You heard it here – Reyna on King serves up the best shakshuka in the entire city.
If you're craving some Mediterranean-inspired eats, definitely stop by Reyna on King for some tasty brunch.
Their colourful DIY mimosa bar is super Instagrammable as well!
Take a cute photo in front of the neon sign or sitting in one of the gorgeous teal bar stools.
LOCATION: 354 King St. East, Toronto, ON
---
If you're looking for some gorg skyline views during your brunch, you'll want to pay a visit to Kōst.
The restaurant is 44 storeys high inside the Bisha Hotel, one of the best boutique hotels in Toronto.
The restaurant has a gorgeous Scandinavian-inspired interior that's super light and airy.
They open up the rooftop patio during the summer months, which makes for v cute Instagram photos!
LOCATION: 44th Floor, 80 Blue Jays Way, Toronto, ON
---
You'll find MARKED right by Scotiabank Theatre, and their massive space is absolutely stunning.
Every corner of the restaurant is super Instagrammable, and you'll be in heaven if you're a sucker for pretty bathrooms.
They also have all-you-can-eat brunch, which is either $75 or $95 per person depending on whether you want bottomless bubbles.
There's quite a variety of classic brunch dishes like the Manchego Biscuit Benedict alongside unique South American dishes like Ceviche!
The portions are also quite large for small plates, and Adam and I were both full after trying only 9 out of the 19 dishes!
I'd definitely come with a group so you can make the most out of your visit and try everything on the menu.
Our top fave dishes were definitely the French Toast, Salmon Tostada, and Pork Belly Bacon!
They're only open for dinner during the week, but you can enjoy their all-inclusive brunch on weekends from 11 AM to 3:30 PM.
I've got a TikTok video all about our dining experience if you want to see more!
LOCATION: 132 John St, Toronto, ON
---
Cute brunch places in Toronto:
Her Father's Cider Bar + Kitchen
Planta
Light Cafe
Oretta
Old School
Reyna on King
Kōst
MARKED Restaurant
There are tons of cute and Instagram-worthy brunch restaurants in Toronto, but these are just a few of my favourite places to visit.
Toronto has cute new brunch places popping up all the time, so there are always new spots to visit!
Have you visited any of these cute brunch places in Toronto? What are some of the best Toronto brunch restaurants in your opinion? Let me know on Twitter or Instagram!
If you're planning a trip to Toronto, be sure to check out my posts on the most fun things to do in Toronto (including free things), the best time to visit Toronto, and what to wear in Toronto.
If you're looking for fun tours and activities to try in Toronto, check out this Kensington Market food tour!
More Instagrammable spots in Toronto
If you're looking for more Instagram-worthy spots in Toronto, you might enjoy these posts:
Be sure to keep up with me on Instagram, TikTok, Twitter, Facebook, and Pinterest if you aren't already!
Feel free to subscribe to my weekly newsletter to get my blog posts delivered straight to your inbox.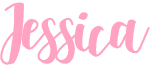 ---
Like this post? Pin it for later!