It's no secret that Toronto is filled with amazing street art, graffiti, and murals.
In a city filled with so much culture, there's bound to be plenty of incredible art around the city!
You could spend a whole day just exploring a neighbourhood like Kensington Market or Little Italy and admiring some of the best and most unique Toronto street art!
The City of Toronto actually has a program in place for artists to beautify empty laneways and streets, and you can find a street art map with some of these works.
While I'll mostly be showing y'all cool street art and murals in Toronto, I'll also be including some simpler walls that are just as aesthetically pleasing.
These are my top picks for the best and most Instagram-worthy walls, murals, and graffiti in Toronto!
Be sure to also follow me on Instagram and TikTok – I share a lot more content on those platforms that don't make it to the blog!
READ ALSO:
---
1. Kinka Izakaya mural
Feeling a little ~wavy~?
This Hokusai-inspired mural by Skamoney lives right by Kinka Izakaya on Bloor.
If you're hungry, stop into Kinka Izakaya for some of the best Japanese tapas and drinks in the city.
It's actually one of my all-time fave restaurants in Toronto, and they have a couple of locations across the city!
LOCATION: 559 Bloor St. West, Toronto, ON | Website
---
2. Toronto skyline mural
Show off your colourful side at this bright and colourful galaxy-inspired mural of the Toronto skyline.
It's located right in the heart of the Annex amongst some pretty awesome restaurants and shops!
Take a quick Instagram photo, then hit up one of the best restaurants in the Annex!
LOCATION: Howland Ave. & Bloor St. West, Toronto, ON
---
3. MAKE GOOD mural
A long time favourite mural in Toronto for a "good" reason 😉
Find this massive and colourful work of art by Jimmy Chiale at the corner of Bloor and Shaw.
You'll have to stand across the street to get the entire mural in its glory!
LOCATION: 835 Bloor St. West, Toronto, ON
---
4. Ice cream mural
This cool retro ice cream mural by Jacquie Comrie is located right by The Big Chill, a cute ice cream parlour in Little Italy.
Grab some ice cream and then pose in front of the ice cream!
LOCATION: 566 College St, Toronto, ON | Website
---
5. Kensington Market
There's a ton of street art in the Kensington Market area in Toronto, and this dragon one is right outside of it.
Kensington Market has been home to a lot of different cultures over the years, and it's a pretty unique neighbourhood to explore!
It's one of my favourite neighbourhoods to shop for vintage clothing in Toronto.
LOCATION: Nassau St. & Augusta Ave, Toronto, ON
---
6. StrangeLove Coffee mural
Find this inspirational and colourful mural saying "keep going" right outside of StrangeLove Coffee by King and Spadina.
If you've got a caffeine craving, step inside StrangeLove for one of their interesting lattes!
You might remember there used to be a pink "Toronto" mural here, but they've since updated it to this new mural!
LOCATION: 101 Spadina Ave, Toronto, ON | Website
---
7. Blunt & Cherry Cannabis Dispensary mural
I actually stumbled across this mural at Blunt & Cherry while on my way to peep out StrangeLove's new mural!
You'll find this cool black and white mural along the side of the building.
LOCATION: 64 Spadina Ave, Toronto, ON | Website
---
8. Calii Love murals
Looking to spread a little more light and positivity on your Instagram feed?
These pastel Calii Love murals by Sarah Skrlj should totally be on your list.
They've got a whole alleyway of pretty murals right by their King Street West location in Toronto, all filled with positive words and bubbly hearts.
LOCATION: 367 King St. West, Toronto, ON | Website
---
9. Lucy van Pelt mural
Did anyone watch Peanuts on TV back in the day?
Snoopy was my fave character, but Lucy van Pelt was also v cute.
This mural is a little graffiti'd up, but I think it adds to the grunge-y aesthetic of the King and Portland area.
There's a strip of hip restaurants, cafés, and bars along this little section of Portland!
LOCATION: Portland Ave. between Adelaide St. & King St, Toronto, ON
---
10. This is Paradise mural
This is most definitely paradise.
One of the most iconic murals in Toronto, you can find this spot near Queen and Spadina.
This lovely big mural has a lovely little story behind it: the artist, Tom Dean, painted it as a gesture of thanks to the new owner of Cameron House.
The new owner offered him a place to live upstairs after Tom was kicked out of his apartment by his landlord.
Cool story, and cool work of art!
LOCATION: 408 Queen St. West, Toronto, ON | Website
---
11. Graffiti Alley
Home to some of the most street art in Toronto, Graffiti Alley is a colourful area full of history that you could get lost in.
It's actually legal to paint here, and artists just have to ask the shop owners for permission.
Tucked away in a small street between Richmond and Queen, you'll want to take Instagram photos in every corner!
It's probably best to visit during off times, because it gets pretty busy especially on sunnier days.
This is definitely a plus though if you're looking to get someone to help take your photo for you!
LOCATION: Rush Lane (between Portland St. & Spadina Ave.), Toronto, ON
---
12. Cartoon mural wall
If cartoons are your thing, this mural in Toronto is made for your Instagram feed.
This cartoon mural wall is right around the corner from Sanko Trading Co., a v cute Japanese store featuring imported food, drinks, and other fun stuff.
So kawaii!
LOCATION: Queen St. & Clarement St, Toronto, ON
---
13. Queen West mural at Taco Bell
Get all of the purple vibes at this little corner of Queen West.
This geometric Queen West mural by OneDay and Jesse Watson lives right outside Taco Bell.
Don't forget to grab some Fries Supreme afterwards! Yum.
LOCATION: 482 Queen St. West, Toronto, ON
---
14. Sunglasses mural
Throw on some shades and pay a visit to this sunny, pastel mural near Queen and Tecumseth.
Afterwards you can walk over to Trinity Bellwoods and spend a day chillin' at the park.
LOCATION: 768 Queen St. West, Toronto, ON
---
15. Queen West mural
Another cool Queen West mural worth visiting, located right across the street from Trinity Bellwoods Park.
Perfect for stopping by in the middle of your shopping or dining on Queen West!
LOCATION: Queen St. & Strachan Ave, Toronto, ON
---
16. Ossington Laneway
Known as the other Graffiti Alley in Toronto, this alleyway of murals is tucked away right off of Queen and Ossington.
It's a lot quieter and much more grungy than Graffiti Alley, so I wouldn't come here alone.
I came here by myself to snap some photos and it was scary lolz.
LOCATION: Queen St. & Ossington St, Toronto, ON
---
16. G Adventures mural
Find this cute 'n colourful mural just north of Queen and Ossington.
It's right by Bang Bang Ice Cream, one of Toronto's best ice cream spots, so you can grab some delicious ice cream waffles afterwards.
LOCATION: Queen St. & Ossington St, Toronto, ON
---
18. You've Changed mural
Before West Queen West was bought out by developers and became the trendy neighbourhood it's known as today, it was an area popular for artists.
The "You've Changed" mural by Jesse Harris reflects this lil' piece of history.
It's also probably one of the most famous murals in Toronto!
LOCATION: Queen St. & Dovercourt St, Toronto, ON
---

19. Crown Flora Studio
It's not just a pink wall – it's the pink wall.
The combo of millennial pink and plant life equals a haven for Toronto lifestyle bloggers and pastel lovers alike.
LOCATION: 1233 Queen St. West, Toronto, ON | Website
---
20. The Peacock's Tale mural
The Peacock's Tale is a mural by Canadian artist Ola Volo, and you can find it at the Harbourfront Centre.
It's a fun and colourful piece of art in an area with so many condos and office buildings.
If you're looking for more fun things to do in the neighbourhood, I've got a blog post all about the best things to do at the Harbourfront.
I've also got a blog post all about the best Harbourfront restaurants!
LOCATION: 235 Queens Quay West, Toronto, ON
---
21. David Crombie Park
This is the most Instagrammable basketball court you'll find in Toronto.
Located in Old Toronto near the Distillery District and St. Lawrence Market, it's an easy spot to get to and worth the stop.
It's kind of tucked away in the neighbourhood, but you'll find it if you keep an eye out for it!
Afterwards you can walk over to the Distillery and check out one of the best Distillery District restaurants.
LOCATION: 131 The Esplanade, Toronto, ON | Website
---
Instagram-worthy murals & graffiti in Toronto:
Kinka Izakaya mural
Toronto skyline mural
MAKE GOOD mural
Ice cream mural
Kensington Market
StrangeLove Coffee mural
Blunt & Cherry Cannabis Dispensary mural
Calii Love murals
Lucy van Pelt mural
This is Paradise mural
Graffiti Alley
Cartoon mural wall
Queen West mural at Taco Bell
Sunglasses mural
Queen West mural
Ossington Laneway
G Adventures mural
You've Changed mural
Crown Flora Studio
The Peacock's Tale mural
David Crombie Park
Of course, Toronto has way more Instagram-worthy walls and murals than just this short list, but I've included my fave ones that I've come across.
As you can tell from this list, a lot of street art and murals in Toronto are along Queen Street West.
So, you could really just do a photo walk tour starting from Queen & Spadina and walk west!
Have you visited any of these places? Where are some other awesome graffiti spots and murals in Toronto? Let me know on Twitter or Instagram!
If you're looking for even more of the best spots in Toronto, here are some other posts you might enjoy: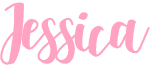 ---