In spirit of warmer weather, I thought I'd do a little list of some cute summer date ideas in Toronto!
Although they're oh-so-short here in Toronto, I look forward to every summer.
During the summer the city bustles with activities, festivals, and so many new desserts to try, and everything just becomes so lively.
Whether you're going on a first date or a date with your beau, there are plenty of awesome things for you to do in the city.
Here are some unique and fun date ideas to go on in Toronto this summer!
Be sure to also follow me on Instagram and TikTok – I share a lot more content on those platforms that don't make it to the blog!
---
Summer date ideas in Toronto
---
Spend a day being a tourist and exploring a new Toronto neighbourhood you've never been to before.
Maybe explore the murals along Queen West, go food tasting in Kensington Market, or walk along the boardwalk at the Beaches!
It's always fun to visit new places – it's like traveling, but in your own city!
And what's a cuter summer date idea than wandering around the city hand-in-hand with your S/O?
---
Sure, you could sip on lattes and chit chat, but why not go café hopping and hit up a few Instagrammable Toronto coffee shops instead?
Toronto is filled with adorable cafés, and café hopping makes it easier to cross a bunch off your list at once.
Adam and I did this for my 21st birthday in Kensington Market and it was a fun day.
Here are some ideas for your café hopping day:
Financial District (Versus Coffee, Dineen Coffee Co., Boxcar Social, Maman)
Fashion District (Dark Horse Espresso Bar, Strange Love Coffee, Quantum Coffee, Calii Love)
King West (Forget Me Not Café, Jimmy's Coffee, Oretta Café)
---
Go museum or art gallery hopping
Pretend to be cultured and check out some of the coolest Toronto museums and art galleries.
You can take cute couple photos together with the art, or just wander around and take it in.
Maybe it doesn't sound super exciting, but you'll be surprised at how much fun it is!
You can hit up some of these museums and galleries:
---
Step back into the 1800s and head over to Black Creek Pioneer Village for a unique summer date.
Impress your S/O with a yoga session while cuddling some adorable baby goats.
There are also other fun activities you can do at Black Creek Pioneer Village like escape games and axe throwing!
LOCATION: 1000 Murray Ross Pkwy, North York, ON
---
Walk hand-in-hand along the beautiful Harbourfront.
Soak up the sun at Sugar Beach, check out the art at the Power Plant Gallery, or check out a festival at the Harbourfront Centre!
If you're looking for more fun things to do in the area, I've got a blog post all about the best things to do at the Harbourfront.
I've also got a blog post all about the best Harbourfront restaurants!
---
Take in the view from the Toronto Islands
Rent a surrey bike and roll around the Toronto Islands, pack some sandwiches and have a romantic little picnic, or gush over the cute farm animals at Centre Island.
There's so much to do on the islands, and it's definitely something to add to your list of cute summer date ideas in Toronto!
If you're interested in doing a guided tour together, you can also do a fun 3.5 hour bike tour of the Toronto Islands.
You'll get to ride all around the islands and learn about its 200 year history alongside other tour attendees!
It also includes your ferry tickets, bicycle and helmet, plus water and snacks, which makes life (and planning) a little easier.
---
Go on a boat cruise
Doing a summer cruise is one of the cutest date ideas you can do in Toronto.
Adam and I did a fun salsa dancing cruise on the waterfront a couple of years ago, where we got to eat good food while learning how to salsa dance!
You can find all kinds of fun cruises at Toronto's Harbourfront, including themed ones, and these are a few fun options you can try:
The Toronto Harbour Tour is a 1-hour narrated boat cruise that takes you around the Toronto Harbour and the Toronto Islands, and they even make stops at the islands during the summer months – it's the perfect tour if you're looking for something short and sweet.
If you've always wanted to live your sailor dreams, the tall ship boat cruise is a fun 2-hour experience that includes a tour of the vintage 1930s ship, sailing along the coastline (while helping the crew if you'd like!), and even firing out of the ship's cannon.
And if you really want to take your time enjoying the romantic Toronto skyline, the 3-hour buffet dinner cruise includes a full-on buffet dinner and cash bar, and you can dance the night away to beats from a live DJ.
LOCATION: 207 Queens Quay West, Toronto, ON
---
Bike the Waterfront Trail
Looking for a fun day date idea in Toronto during the summer?
Rent a Bike Share bike and take a ride down the Waterfront Trail, then make stops along the way.
The trail actually extends from Mississauga to Scarborough, but you can start and end wherever you please.
Some highlights of the Waterfront Trail downtown are Humber Bay Park, Trillium Park, Harbourfront, and Sugar Beach!
If you're looking for other fun trails to bike along, I've got a blog post all about the best Toronto bike trails.
---
Watch Canada Day fireworks at Woodbine Beach
Pack a beach towel and some snacks and head over to Woodbine Beach to watch the annual Canada Day fireworks.
Snuggle all you want, but don't be that one couple if ya know what I mean!
LOCATION: 1675 Lake Shore Blvd. East, Toronto, ON
---
What could be more romantic than wandering around a luscious garden filled with florals and greenery?
Allan Gardens is by far one of the most beautiful places in the city, and it's perfect for taking your date.
Afterwards, you can grab some ice cream at one of Toronto's best ice cream spots to cool off.
LOCATION: 160 Gerrard St. East, Toronto, ON
---
The sweetest thing you can do is take your date out for some sweet treats at one of the tastiest Toronto ice cream spots!
I pretty much crave ice cream every single day in the summer, and I love that new dessert spots are always opening up in Toronto.
Grab an ice cream waffle at Bang Bang on Queen West and head to Trinity Bellwoods, or pick up Asian-inspired ice cream at Wong's and chill at Riverdale Park.
Make it even more romantic and share a cone 😉
If you're looking for more awesome ice cream spots, check out these other posts:
---
Watch the sunset over the Toronto skyline
Pay a visit to Humber Bay Park, Trillium Park, or Riverdale Park and enjoy the picturesque sunset over the Toronto skyline.
Stay and watch the stars, or hit up a cocktail bar afterwards for some romantic dranks.
---
Looking for the ultimate epic summer date activity to do in Toronto?
Take a romantic helicopter ride over downtown Toronto, where you'll get to enjoy seeing the city from 2,000 feet high in the sky.
Tickets start at $140 per person for the 7-minute flight, so it is quite pricy, but it's definitely worth doing at least once!
There's also a 14-minute flight starting at $235 per person if you want something a little bit longer.
The helicopter tours are operated by Toronto Heli Tours out of Billy Bishop Toronto City Airport, which is located along Toronto's waterfront.
You can then head over to one of the best Harbourfront restaurants for a romantic meal!
---
Cute summer date ideas in Toronto:
Explore a new Toronto neighbourhood
Café hop at Toronto's best coffee shops
Go museum or art gallery hopping
Do goat yoga at Black Creek Pioneer Village
Wander around the Harbourfront
Take in the view from the Toronto Islands
Take a cruise with Mariposa Cruises
Bike the Waterfront Trail
Watch Canada Day fireworks at Woodbine Beach
Stroll around Allan Gardens
Grab a sweet treat at one of Toronto's best ice cream spots
Watch the sunset over the Toronto skyline
Take a helicopter ride over Toronto
These were just a few cute and fun summer date ideas in Toronto!
Where are your go-to date spots in Toronto? Are there any other unique Toronto summer date ideas you'd add to this list? Let me know on Twitter or Instagram!
If you're looking for even more fun things to do in Toronto, you might enjoy these posts: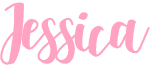 ---