Looking for the best beaches in Toronto to get your summer on?
Toronto really isn't known for our beaches, but we've got some pretty decent beaches that are nice to visit if you're looking to stay within the city.
Here are some of the best beaches to visit in Toronto, whether you're looking to get a suntan or go for a swim!
Be sure to also follow me on Instagram and TikTok – I share a lot more content on those platforms that don't make it to the blog!
More things to do in Toronto
If you're looking for more fun things to do in Toronto, you might enjoy these posts:
---
Best beaches in Toronto
---
Hanlan's Point Beach offers a lil' escape from the hustle and bustle of downtown, and it's just a short ferry or water taxi away.
It's also Toronto's only official clothing-optional beach, so this ain't a family-friendly spot.
It's located on the western side of the Toronto Islands, and of course, it gets quite packed during the summer months.
You can also find beaches at Centre Island (more family-centric) and Ward's Island (quieter and more residential).
The islands are only accessible only by ferry, and I've got a guide all about how to get to the Toronto Islands.
---
My friends and I frequented Woodbine Beach every summer as teenagers, and it's actually the largest beach in Toronto.
This local hotspot is located in the east end of Toronto, in the family-friendly Beaches neighbourhood.
It's a great spot for swimming, sunbathing, playing beach volleyball, and even renting standup paddleboards.
There's also a really nice boardwalk that's perfect for a romantic stroll, and you can rent Bike Share bikes to ride along the bike trails parallel to the beach.
Woodbine Beach is super busy during the summer months, especially during weekends, so you'll want to come early to snag a good spot for the day.
They also do fireworks on Canada Day every year, and it gets packed!
Parking at Woodbine Beach is actually free if you visit on a weekday before 5 PM, and $5 afterwards or $9 all-day on weekends.
LOCATION: 1675 Lake Shore Blvd E, Toronto, ON
---
Sugar Beach is the Instagrammable beach of your dreams, with the cutest pink umbrellas, white Muskoka chairs, and white sand.
This urban oasis is located right in downtown along the waterfront, and it's while it's not a beach beach, it's still a nice spot to relax and lounge around.
There are also a bunch of trees surrounding the beach, which make it feel all the more like an escape within the city.
There's even a splash pad for the kiddos.
Catch some shade under the pastel pink umbrellas or get your tan on while sitting on one of the white Muskoka chairs.
Sugar Beach is located right across from the Redpath Sugar Refinery, which is where it got its name from!
LOCATION: 11 Dockside Dr, Toronto, ON
---
HTO Park is kinda similar to Sugar Beach, except the umbrellas are yellow and the so is the sand.
There are a decent amount of colourful Muskoka chairs as well, though they do get taken up pretty quickly.
It's a great and serene spot to lounge and read for the day, and you can also watch flights take off from Billy Bishop Airport!
You'll also find some nice green space behind the beach area, which is perfect for laying out a blanket and doing a lil' picnic.
You can find HTO Park in the Harbourfront neighbourhood, where there are plenty of great restaurants and things to do.
If you're wondering what "HTO" stands for, it's a wordplay between H2O and TO (abbreviation for Toronto).
LOCATION: 339 Queens Quay W, Toronto, ON
---
Sunnyside Beach
From volleyball, to standup paddleboarding, to dragonboating, Sunnyside Beach is a fantastic spot for more adventurous water activities.
You can rent kayaks, canoes, and standup paddleboards on-site by the hour from the Sunnyside Paddling Club.
There's also a seasonal café here where you can sip on brews and order comfort foods like pizzas and burgers.
Fun fact: the outdoor pool here was once the largest swimming pool in the world!
---
Cherry Beach
This small and secluded beach sits at the foot of Cherry Street, and it's the perfect spot for a lazy summer day of relaxin'.
Since it is a more quiet spot, it's the perfect spot to bring your canoe, kayak, or standup paddleboard!
They've got a large off-leash park here, so it's a great spot to take your puppers as well.
You can also barbecue here during the summer months!
While you're in the area, be sure to stop by the Polson Pier viewpoint to get one of Toronto's best views of the skyline.
You can find Cherry Beach in the Port Lands area of Toronto, and parking is actually free here, but it's limited.
Be wary that a lot of parties happen here during the summer months, so you might encounter some strange people or find some strange things in the sand during your visit.
LOCATION: 1 Cherry St, Toronto, ON
---
You won't believe that the Scarborough Bluffs is in Ontario when you see it, and it's one of Toronto's absolute best gems.
There's also a beach here where you can do some picnicking, suntanning, or swimming.
You can also find a number of hiking trails and lookout points – it's just such a nice area to explore!
While you'll likely be visiting Bluffer's Park during the summer months, it's also stunning during the fall when the leaves are changing.
Do be careful when swimming, as accidents have happened here on windy days.
Also don't do anything stupid like standing too close to cliff edges, because accidents have happened that way as well.
Just be safe and smart, y'all!
LOCATION: 1 Brimley Rd S, Scarborough, ON
---
Best beaches in Toronto:
Ward's Island
Woodbine Beach
Sugar Beach
HTO Park
Sunnyside Beach
Cherry Beach
Bluffer's Park
Toronto may not be known for its beaches, but the city has some gems that are definitely worth exploring.
From the bustling atmosphere of Woodbine Beach to the peaceful escape of Bluffer's Park, there are some great beaches in Toronto worth visiting.
Have you been to any of these Toronto beaches? What are your favourite beaches in Toronto? Let me know on Twitter or Instagram!
More things to do in Toronto
If you're looking for more fun things to do in Toronto, you might enjoy these posts:
Be sure to keep up with me on Instagram, TikTok, Twitter, Facebook, and Pinterest if you aren't already!
Feel free to subscribe to my weekly newsletter to get my blog posts delivered straight to your inbox.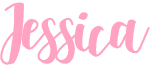 ---
Like this post? Pin it for later!