Planning a trip to Toronto and wondering how to get to the Toronto Islands?
There are plenty of fun things to do on the Toronto Islands, whether you're looking for an adventure-filled day or a relaxing urban getaway.
It's so worth the visit to the islands if you're visiting during the spring and summer months!
🚲 If you've got the time, this 3.5 hour morning bike tour of the Toronto Islands (or 3 hour evening tour) is definitely worth it. You get to ride all around the islands and learn all about the island's 200 year history!
🚣‍♀️ This guided 2 hour kayak or SUP board tour is also a really fun option if you want to actually get out on the water.
Without further ado, here are a few different ways on how you can get to the Toronto Islands!
Be sure to also follow me on Instagram and TikTok – I share a lot more content on those platforms that don't make it to the blog!
More things to do in Toronto
If you're looking for fun things to do in Toronto, you might enjoy these posts:
Local tours in Toronto
If you're looking to do even more fun and unique activities, check out these local tours:
Downtown Toronto bike tour: explore the best of downtown Toronto via bike on a guided 3.5 hour tour, which takes you through Chinatown, City Hall, and the Entertainment District.
Distillery District segway tour: zip through the Distillery District on a guided 1-hour segway tour and learn about the history behind this super cute historical neighbourhood.
Kensington Market food tour: taste your way through one of Toronto's most diverse neighbourhoods on this 2.5 hour tour.
---
How to get to the Toronto Islands
---
The only way to get to the Toronto Islands is by ferry or private water taxi.
Most people take the ferry to the Toronto Islands as it's significantly cheaper, but it's up to you however you want to get to or leave the island!
You can even take the ferry one way and the water taxi back if the ferry is too busy when you're heading back into the city.
---
Ferry to the Toronto Islands
---
The ferry is definitely the most affordable way to get to the Toronto Islands, with roundtrip tickets under $10 for adults and under $6 for kids, youth, and seniors.
The ferries can accommodate between 750 to 950 people, and it really fills up during weekends and holidays during peak summer months.
Here's everything you need to know about taking the ferry to the islands!
Getting to the Jack Layton Ferry Terminal
The ferries are located at the Jack Layton Ferry Terminal, which is located right by the water, just south of the Bay St. and Queens Quay intersection.
Public transit
You can take public transit to Union Station and take the 10 minute walk over to the terminal, or take the 509 or 510 TTC streetcar and get off at Bay & Queens Quay.
Toronto Bike Share
There's also a Bike Share rack right in front of the ferry terminal, so you can rent a bike anywhere around the city and take the Waterfront bike trail to get here!
I wouldn't bring the Bike Share onto the islands with you, as there are no Bike Share docks on the islands and the bikes need to be docked every 30 minutes.
If you have your own bike, skateboard, or scooter, you can bring it onto the islands as well.
It's quite safe as the islands are completely car-free, minus the few service vehicles!
Toronto Islands ferry prices (roundtrip)
Below are the roundtrip ferry prices as of July 2023, and you can take the ferry to and from any of the 3 destinations with your tickets.
$9.11 for adults
$5.86 for youth (under 19) and seniors
$4.29 for kids under 14
Free for kids under 2
Toronto Islands ferry destinations
The ferries leave from the Jack Layton Ferry Terminal to 3 different destinations on the islands: Hanlan's Point, Centre Island, and Ward's Island.
Ferry tickets must be booked online, and it includes a return trip back to the city.
You can print out your tickets or show them on your phone to have them scanned.
They're also transferrable, so if you end up not being able to use them, you can transfer them to a friend or family member!
Toronto Islands ferry hours of operation
I've listed the hours of operation for the summer ferry schedule below, and it changes depending on the seasons.
You can see actual departure times on the official website.
I would definitely recommend visiting on weekdays and during off hours, as it can get very busy on weekends, holidays, and during peak hours.
Hanlan's Point ferry hours
Hanlan's Point is known for its clothing-optional beach, though there's definitely more to see than that!
I always love checking out the Gibraltar Point Lighthouse – rumour has it that it's haunted. *shudders*
Departures to Hanlan's Point run from 6:45 AM to 10:45 PM everyday, and departures back to the city run from 7 AM to 11 PM.
Centre Island ferry hours
Centre Island is probably the busiest island, and it has an amusement park for kids.
Departures to Centre Island run from 8 AM to 11:20 PM, and departures back to the city run from 8:15 AM to 11:40 PM.
Ward's Island ferry hours
Ward's Island is mostly a residential neighbourhood (yes, people live here!) but it's still lovely to walk around.
Departures to Ward's Island run from 6:30 AM to 11:30 PM everyday, and departures back to the city run from 6:45 AM to 11:45 PM.
---
Water taxi to the Toronto Islands
---
If you'd prefer to travel to the Toronto Islands without the crowds, water taxis might be a better option for you.
All of the water taxis leave from the Harbourfront area, and they're $12 per person one-way.
So, if you're doing a roundtrip, it costs $24 each for both adults and children.
It is quite pricy compared to taking the ferry, but with how busy and crowded the ferry can get, it can be worth it to take a water taxi.
Plus, if the line for the ferry is too long, you might end up having to wait for the next ferry back to the city.
Also something to note: the water taxis only leave once they have enough people on-board to make the trip worth it!
Here are a few different water taxi services you can take to the Toronto Islands:
---
I personally always take the ferry, but with how busy the ferries have been lately, I might start taking the water taxi instead lol.
Have you been to the Toronto Islands before? Do you prefer taking the ferry or water taxi? Let me know on Twitter or Instagram!
More things to do in Toronto
If you're looking for fun things to do in Toronto, you might enjoy these posts:
Be sure to keep up with me on Instagram, TikTok, Twitter, Facebook, and Pinterest if you aren't already!
Feel free to subscribe to my weekly newsletter to get my blog posts delivered straight to your inbox.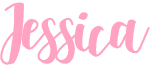 ---
Like this post? Pin it for later!