Searching for the best dessert places in Mississauga for your fix of sweet treats?
Whether you're craving a sweet treat or just looking for a post-dinner spot after visiting one of Mississauga's best restaurants, there are plenty of fantastic dessert spots in Mississauga worth visiting.
Here are some of the best dessert places to visit in Mississauga, Ontario!
Be sure to also follow me on Instagram and TikTok – I share a lot more content on those platforms that don't make it to the blog!
More things to do in Mississauga
If you're looking for more things to do in Mississauga, you might enjoy these posts:
---
Best dessert places in Mississauga
---
In the mood for some jiggly, jiggly Japanese soufflé pancakes?
Stop by Fuwa Fuwa Pancakes in Mississauga and enjoy these fluffy stacks of goodness in all their glory.
The word "fuwa" literally means "fluffy" in Japanese, and that's exactly what you can expect with their delicious pancakes.
Each pancake starts off with whipped egg whites, which is what makes them so perfectly fluffy and bouncy.
From Matcha Tiramisu to Cookies & Cream, they've got plenty of soufflé pancake flavours to choose from.
They've also got a variety of different cakes and cheesecakes, macarons, and specialty drinks.
Fuwa Fuwa has quickly become North America's largest soufflé pancake and dessert cafe, and you can find two locations in Mississauga!
LOCATION: Various locations
---
Cool off from the summer heat at Mississauga's first bingsu-specialty shop.
Bingsu is a delicious Korean-style shaved ice dessert, and Snowies offers plenty of classic and unique flavour options.
Go for a classic Matcha or Injeolmi bingsu, or try something more fun like their Matcha Strawberry or Mango Cheesecake!
Aside from bingsu, they also offer plenty of tasty tea-based or fruit drinks.
The restaurant is also super cute, with a neon sign and plenty of pretty pastel touches.
LOCATION: 169 Dundas St E, Mississauga, ON
---
For my mango lovers out there, you'll absolutely love Mango Like Desserts.
This dessert shop is all about their mangoes, with a variety of offerings inspired by dishes around the world.
You'll find desserts like their signature Mango Pockets, which are pillowy crepes stuffed with whipped cream and fresh fruits and purées.
They've even got non-dairy whipped cream, which is great for my plant-based friends.
You'll also find other delicious mango-filled desserts like their Mango Mille-Crêpe Cake, Mango Sticky Rice, and Mango Fruta Picada (a sweet and spicy Mexican-inspired treat).
Everything is handmade using fresh fruits, so all their desserts taste super fresh!
You can find their Mississauga location in Square One, and they've also got locations in Scarborough, Richmond Hill, and Newmarket.
LOCATION: 100 City Centre Dr Unit 1-728, Mississauga, ON
---
Donut lovers will absolutely adore Daddy O's in Mississauga.
This cute little bakeshop offers up a changing selection of handcrafted donuts, all baked in a traditional British style from an old family recipe.
They've got plenty of incredible and unique donut flavours, including their Maple Bacon, Root Beer Float, and Peaches and Cream donuts.
Plus, they've got an extensive selection of vegan options for my plant-based friends, including their Carrot Cake, Lavender Twists, and Strawberry Lemonade!
You'll also find plenty of authentic British baked goods, including scones, sausage rolls, and scotch eggs.
LOCATION: 589 N Service Rd, Mississauga, ON
---
If you've never had loukoumades before, you'll definitely want to try them at Mr. Puffs.
They're a Montreal-based dessert chain with locations across Ontario, and you'll find delicious Greek-style donuts with all kinds of different topping options.
All of their puffs are fried fresh-to-order, and you can even watch them being made behind the counter!
Adam and I tried the Strawberry Cheesecake and Biscotti Puffs, and we paired our soft serve ice cream with salted caramel and red velvet sauces.
The puffs are perfectly crispy on the outside and fluffy on the inside, and they're oh-so-delicious.
They do kinda look like Timbits, but they taste totally different!
They've also got a selection of coffee, tea, and other drinks on the menu.
The Nescafé Frappe is a Greek-style frothy iced coffee drink that's not too sweet, so it's a great contrast with the desserts!
You can find Mr. Puffs at the Heartland Town Centre or by Dundas & Dixie.
LOCATION: Various locations
---
This adorable local bakeshop serves up indulgent Japanese-style cheesecakes in all sorts of unique flavours.
You can't go wrong with the classic Supermoon Original Cheesecake, which is made with 3 different types of cheese.
If you want something more fun, you can try one of their seasonal flavours like their Mango Creamsicle Cheesecake or Strawberry Swirl Cheesecake!
They also offer delicious cheese tarts in either their original or chocolate flavours.
They have two locations in Mississauga, as well as one in Newmarket!
LOCATION: Various locations
---
No need to cross the border anymore for Crumbl Cookies!
You can now enjoy their massive and iconic cookies in Ontario at their Heartland Town Centre location in Mississauga.
They serve up a rotating selection of freshly-baked cookies every week, with options like their Brownie Sundae, Orange Creamsicle, and Strawberry Cupcake.
What makes their cookies unique is the icing and toppings, which are always delicious and exciting.
I haven't visited their Canadian location yet, but I've tried them in Buffalo, and the cookies were really good!
LOCATION: 5985 Rodeo Dr #1a, Mississauga, ON
---
Nani's serves up artisan gelato and sorbettos on the daily, with an infusion of Asian, Indian, and Italian flavours.
They produce hundreds of gelato flavours using fresh, locally-sourced ingredients, including flavours like Espresso, Pistachio & Almond Kulfi, and Coconut Pandan.
They offer a rotating selection of 8-10 different flavours in-store every Monday, which they announce on their Instagram.
Nani's actually started out as a food truck, and they now have stores in Mississauga, Toronto (in Yorkville), and Markham!
LOCATION: 6039 Erin Mills Pkwy, Mississauga, ON
---
This old school ice cream shop has been open since 1958, so it's basically a landmark in Mississauga.
You'll find plenty of ice cream-based desserts like sundaes, flurries, and milkshakes, with plenty of flavour and topping options.
They've even got yogurt smoothies if you're looking for something a little bit lighter!
If you've got an appetite (or someone to share with), grab one of their deluxe sundaes, with epic options like their Black Forest, Cheesecake Delite, and Strawberry Shortcake.
LOCATION: 715 Lakeshore Rd E, Mississauga, ON
---
Chimneys are a traditional Hungarian treat, and Eva's Original Chimneys sweetens it up with all of the fixings.
You'll definitely want to get your chimney cone with soft serve and toppings, and you can choose between a dairy vanilla or vegan vanilla flavour.
The cones are made using only 7 natural and mostly-organic ingredients, and each one is hand-rolled and baked-to-order!
Even their toppings are made from scratch, and they even have vegan options for my plant-based friends.
You can find them in Port Credit, and they're also reopening their Square One location in a new spot this fall!
If you're in Toronto, you can also find them in the Annex neighbourhood on Bloor Street.
LOCATION: 53 Lakeshore Rd E, Mississauga, ON
---
This well-known Montreal-based dessert franchise serves up soft serve cones dipped in luxe Belgian chocolate, as well as toppings of your choice.
They also have all kinds of other delicious desserts, including everything from ice cream cakes, to doughnuts, to frappés.
You can also find cheesecakes from The Cheesecake Factory here!
They have locations across Canada with plenty in Ontario, including two in Mississauga.
LOCATION: Various locations
---
Demetres has been around for quite a long time, and they've been one of my go-to spots for dessert since I was in high school!
They're all about decked out crepes, waffles, and sundaes, and all their menu offerings have fun, punny names related to pop culture.
You can find them in Mississauga, and this location still features their old school decor.
Their newer locations are more modern and super Instagram-worthy, including their Burlington and Downtown Markham locations!
LOCATION: 90 Courtneypark Dr E, Mississauga, ON
---
This epic Canadian dessert chain has locations across the GTA, with two locations in Mississauga.
You'll find a massive selection of decadent desserts ranging from Belgian waffles, to croffles, to skillet cookies.
All of their desserts come in a variety of flavour options, so there's definitely something for everyone!
They've even got a good selection of savoury options on their menu, including burgers, hot dogs, and poutines.
LOCATION: Various locations
---
Best dessert places in Mississauga:
Fuwa Fuwa Pancakes
Snowies Bingsu
Mango Like Desserts
Daddy O Doughnuts and British Baked Goods
Mr. Puffs Dessert Bar
Supermoon Japanese Style Cheesecakes
Crumbl Cookies
Nani's Gelato
Dairy Cream
Eva's Original Chimneys
La Diperie
Demetres
D Spot Dessert Cafe
These were some of the best dessert places to check out in Mississauga!
Have you visited any of these Mississauga dessert spots? What are your favourite dessert places in Mississauga? Let me know on Twitter or Instagram!
More things to do in Mississauga
If you're looking for more things to do in Mississauga, you might enjoy these posts:
Be sure to keep up with me on Instagram, TikTok, Twitter, Facebook, and Pinterest if you aren't already!
Feel free to subscribe to my weekly newsletter to get my blog posts delivered straight to your inbox.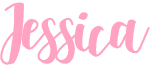 ---
Like this post? Pin it for later!