On the hunt for the best bakeries in Mississauga to grab a pastry?
I was never a pastry gal growing up, but I've found myself really starting to love pastries and baked goods in adulthood.
Adam and I love finding hidden gem bakeries anywhere we go, and there are plenty of fantastic bakeries worth visiting in Mississauga.
Here are some of the best bakeries to visit in Mississauga, Ontario!
Be sure to also follow me on Instagram and TikTok – I share a lot more content on those platforms that don't make it to the blog!
More things to do in Mississauga
If you're looking for more things to do in Mississauga, you might enjoy these posts:
---
Best bakeries in Mississauga
---
This beloved bakery has been a staple in Mississauga for over two decades, and they specialize in Portuguese and Italian bread and pastries.
From their decadent cakes to their aromatic pastries, you'll find plenty of fresh and delicious options at Lazar.
Be sure to pick up some of their authentic and freshly-baked Pastel de Nata (Portugese custard tarts) – they're some of the best in the GTA!
You'll also find a hot foods counter and plenty of imported fine ingredients from many different countries.
LOCATION: 325 Central Pkwy W Unit 12, Mississauga, ON
---
Artisan breads are baked fresh every morning at this bustling French bakery in Mississauga.
They use traditional Parisian techniques paired with Canadian ingredients for their variety of breads and pastries, and you'll find sweet and savoury options.
You'll find all kinds of classic French pastries, from perfectly flaky croissants and melt-in-your-mouth macarons.
LOCATION: 1224 Dundas St W Unit 114 Mississauga, ON
---
Get a taste of Italy in Mississauga at this family-owned Italian bakery that's been around for over 20 years.
They offer a variety of breads, cakes, and handmade European pastries, all made in-house at the bakery.
They also have a hot table for ready-to-go meals and imported Italian ingredients that you can shop.
LOCATION: 2425 Truscott Dr, Mississauga, ON
---
This family-owned Syrian bakehouse in Mississauga offers up innovative Eastern and Western offerings, and everything they have is halal!
You'll find interesting pastries like their Za'atar Croissant and Nutella Manousheh, as well as traditional pastries like Kunafeh.
You'll also find lunch items like their sandwiches, wraps, and manousheh (Middle Eastern pizza).
LOCATION: 3455 Semenyk Ct, Mississauga, ON
---
If you're a fellow donut fiend, then you're in for a treat.
Daddy O's is a super cute bakeshop in Mississauga that offers up a changing selection of handcrafted donuts.
All of their donuts are baked in a traditional British style from an old family recipe!
They've got plenty of incredible and unique donut flavours, including their Maple Bacon, Root Beer Float, and Peaches and Cream donuts.
Plus, they've got an extensive selection of vegan options for my plant-based friends, including their Carrot Cake, Lavender Twists, and Strawberry Lemonade.
You'll also find plenty of authentic British baked goods, including scones, sausage rolls, and scotch eggs.
LOCATION: 589 N Service Rd, Mississauga, ON
---
This Portugese bakery has been a fixture in Mississauga for almost half a century, and they make gorgeous cakes and incredible pastries.
You'll find European and Canadian pastries, including everything from Pastel de Nata, to butter tarts, to cannolis.
They've also got an espresso bar where you can enjoy their coffee selection and lunch options including sandwiches and salads.
LOCATION: 25 John St E, Mississauga, ON
---
Rashmi Chugh started making egg-free cakes for her son almost two decades ago, and that's how the bakery began.
All of their offerings are halal, vegetarian, egg-free, nut-free, and alcohol-free, and they can also accommodate gluten-free and vegan requests.
From their Vanilla Classic to their Mango Madness, they offer a variety of classic and unique cake flavours.
Their cakes are also made with a lighter whipped cream, which has less calories and sugar than traditional buttercream!
You can find their bakery in Mississauga, and they've also got a location in Brampton.
LOCATION: 25 John St E, Mississauga, ON
---
Japanese-inspired cakes, pastries, and drinks are what you'll find at Tokyo Cheesecake Cafe in Mississauga.
They offer everything from Asian-inspired macarons to light and fluffy shortcakes.
For drinks, you can enjoy options like their Tiramisu Latte or Black Sesame Latte.
They even have shaved ice, with a mix of classic and unique options like Injeolmi, Yakult, and Hokkaido Black Sugar!
LOCATION: 257 Dundas St E Unit 12, Mississauga, ON
---
Pay a visit to this unassuming Chinese bakery for freshly-baked buns, pastries, and cakes.
You'll find classic buns like BBQ Pork and Pineapple Buns, as well as more unique offerings like Japanese cheesecake.
If you haven't visited a Chinese bakery before, you'll find that the pastries are a little less sweet than typical Western pastries.
"Not too sweet" is actually a compliment that many Asian parents say, rather than "it's good"!
LOCATION: 4040 Creditview Rd #1, Mississauga, ON
---
This adorable Mississauga bakeshop serves up indulgent Japanese-style cheesecakes in all sorts of unique flavours.
You can't go wrong with the classic Supermoon Original Cheesecake, which is made with 3 different types of cheese.
If you want something more fun, you can try one of their seasonal flavours like their Mango Creamsicle Cheesecake or Strawberry Swirl Cheesecake!
They also offer delicious cheese tarts in either their original or chocolate flavours.
They have two locations in Mississauga, as well as one in Newmarket!
LOCATION: Various locations
---
Pop into this adorable cupcake shop for their rotating selection of classic and innovative cupcake flavours.
From Red Velvet to Cookies & Cream, they've got plenty of delicious cupcake flavours you can choose from.
Their cupcake menu changes up by the day, with even more unique options like Ube-licious, Chocolate Macchiato, and Mango Tango!
If you're a lover of cake pops, they also offer a selection of them.
They're completely peanut and tree nut-free, and they can also do gluten-free, dairy-free, or vegan cupcakes if you pre-order!
LOCATION: Meadowvale Town Centre Cir Unit MO2B, Mississauga, ON
---
Handcrafted and gourmet baked goods are what you'll find at Little Rose in Mississauga.
They make the most beautiful hand-decorated treats, including cookies, cake pops, and cupcakes.
They're most well-known for their intricately-designed sugar cookies, with flavours like cinnamon bun, red velvet, and lemon.
You absolutely need to try their drop cookies, which are stuffed drop-style cookies, and they're absolutely delicious!
They also have a coffee bar with plenty of espresso and tea-based drinks, including their Blue Lavender Latte and Pink Beetroot Latte.
LOCATION: 13 Main St, Mississauga, ON
---
Best bakeries in Mississauga:
Lazar Famous Deli & Bakery
French Corner Patisserie
Truscott Italian Bakery & Delicatessen
Bread and Salt Bakehouse
Daddy O Doughnuts and British Baked Goods
La Novita Bakery
Rashmi's Bakery
Tokyo Cheesecake Cafe
Akko Cake House
Supermoon Japanese Style Cheesecakes
Dolled Up Cupcakes
Little Rose Cookie Co.
These were some of the best bakeries to check out in Mississauga!
Have you visited any of these Mississauga bakeries? What are your favourite bakeries in Mississauga? Let me know on Twitter or Instagram!
More things to do in Mississauga
If you're looking for more things to do in Mississauga, you might enjoy these posts:
Be sure to keep up with me on Instagram, TikTok, Twitter, Facebook, and Pinterest if you aren't already!
Feel free to subscribe to my weekly newsletter to get my blog posts delivered straight to your inbox.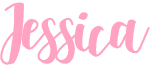 ---
Like this post? Pin it for later!