Searching for the best brunch spots in Mississauga to visit?
Brunch is probably my favourite meal to have, and there's no shortage of great breakfast and brunch spots in Mississauga.
Whether you're in the mood for classic breakfast items or fusion brunch dishes, you'll definitely find the perfect brunch spot for you on this list.
Here are some of the best and cutest brunch restaurants to check out in Mississauga, Ontario!
Be sure to also follow me on Instagram and TikTok – I share a lot more content on those platforms that don't make it to the blog!
More things to do in Mississauga
If you're looking for more things to do in Mississauga, you might enjoy these posts:
---
Best brunch spots in Mississauga
---
Hit up this cool industrial-inspired café for made-from-scratch brunch staples and classic espresso drinks.
From their Buka Bagel Sammie to their Classic Breakfast Plate, you'll find plenty of delicious brunch items on the menu.
They also bake their own bagels fresh daily, and they've been doing so for two decades!
They've even got a super unique Lavender Blue Matcha Latte, as well as power smoothies.
LOCATION: 6465 Millcreek Dr, Mississauga, ON
---
Mexican and French-inspired breakfast and brunch dishes are what you'll find at this casual brunch spot in Mississauga.
Go for a classic Mexican dish like Huevos Rancheros or Chilaquiles, or try something fusion like Chorizo Sante Benedict or Taco Benedict.
You can also find Huevos Gourmet's second location in the Mimico neighbourhood in Toronto!
LOCATION: 241 Lakeshore Rd E, Mississauga, ON
---
This casual Mississauga eatery serves up authentic and home-style Colombian cuisine.
Enjoy traditional Colombian dishes like their cheese and meat-stuffed arepas.
Or, go for their Bandeja Paisa, a delicious platter made up of a variety of meats, egg, beans, fried plantain, corn dough, and rice!
LOCATION: 59 Dundas St W, Mississauga, ON
---
Find this super cute Parisian café-inspired crêpe spot inside Erin Mills Town Centre.
Enjoy a variety of delicious sweet crêpes or savoury crêpes (also known as galettes).
For the sweet stuff, you can find unique options like Rosewater Pistachio Custard and Mango Custard with Peaches.
They even have pizza crêpes, with options like pepperoni or Hawaiian!
Their galettes are non-dairy and gluten free, and you can opt for vegan cheeses or halal meats if you've got dietary restrictions.
If you're a coffee lover, they also have their own espresso blend that's roasted in Calgary at 3800 feet!
LOCATION: 5100 Erin Mills Pkwy, Mississauga, ON
---
Asian fusion breakfast is on the menu at this brunch spot beside Erindale GO Station.
They also have really affordable weekday breakfast combos, like their HK Instant Noodles Set and French Toast Set, all ranging from $9.99 to $10.99.
You can also find delicious egg crepe rolls made with scallion pancakes and charcoal-grilled sandwiches inspired by Malaysia and Taiwan.
For drinks, you can enjoy classic Hong Kong café drinks like milk tea, lemon tea, and Milo.
LOCATION: 4040 Creditview Rd Unit 24, Mississauga, ON
---
Visit this upscale eatery in Mississauga for elevated brunch dishes.
Enjoy a chef-driven menu of delicious brunch options from their Steak & Eggs with chimmichurri, to their Banana Bread French Toast, to their Fig & Brie Grilled Cheese.
You can also order a glass of mimosa or order mimosas for the table, which includes a whole bottle of prosecco.
LOCATION: 6570 Meadowvale Town Centre Cir, Mississauga, ON
---
This hip gastropub serves up seasonal and internationally-inspired Canadian fare.
Shareables are the main thing here, with unique dishes like their Pork Gyoza with mango habanero sauce and togarashi, their Birria Tacos, and their Lobster Poutine.
You'll also find a really diverse and unique cocktail menu, including their El Tamarindo with Thai chili-infused tequila and their Morning Dews with dandelion tea syrup.
LOCATION: 30 Eglinton Ave W Unit 14, Mississauga, ON
---
Panagio's is all about fusion breakfast and brunch dishes, and they're open every single day except Christmas.
From their Huevos of the Ranch, to their Green Omelette, to their Smoked Kielbasa & Swiss Benny, you'll find some pretty fun and internationally-inspired options.
You can also find their other location in Scarborough!
LOCATION: 6085 Creditview Rd Unit 17 & 18, Mississauga, ON
---
Union Social Eatery doesn't have an extensive brunch menu, but they've still got some good stuff to choose from.
The Cinnamon Banana French Toast is perfect for my fellow sweet tooth friends and the Breakfast Burger (with queso hollandaise!) is a great option if you're looking for something heartier.
All of their brunch items are also served with a side of fresh fruit, which is a nice touch.
If ya like to sip on brunch cocktails, you can opt for a classic Mimosa or try something more fun like the I Scream Martini with vanilla ice cream.
They've got two locations in Mississauga, as well as locations in North York and on St. Clair in Toronto.
LOCATION: Various locations
---
This popular Canadian breakfast chain serves up classic breakfast dishes with a twist, and you can find them in Mississauga.
From their Fried Chicken Eggs Benedict to their Red Velvet Pancakes, there's a dish for everyone on the menu at Pür & Simple.
Their Mississauga location is at the Heartland Town Centre, and they're also opening one at Square One soon
The vibes are super cute, with plenty of European-inspired touches and a fun neon sign.
You can also find them across Ontario, including in North York, Vaughan, and Whitby.
LOCATION: Various locations
---
Best brunch spots in Mississauga:
Buka Maranga Cafe
Huevos Gourmet
Las Delicias
Crêpes De Luxe
Breakfast ING Restaurant
Taps Public House
The Wilcox Gastropub
Panagio's All Day Grill
Union Social Eatery
Pür & Simple
These were some of the best Mississauga brunch restaurants to visit!
Have you been to any of these brunch restaurants in Mississauga? What are your favourite brunch spots to visit in Mississauga? Let me know on Twitter or Instagram!
More things to do in Mississauga
If you're looking for more things to do in Mississauga, you might enjoy these posts:
Be sure to keep up with me on Instagram, TikTok, Twitter, Facebook, and Pinterest if you aren't already!
Feel free to subscribe to my weekly newsletter to get my blog posts delivered straight to your inbox.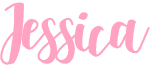 ---
Like this post? Pin it for later!