On the hunt for the best and most fun things to do in Burlington?
Burlington has been on our list of cities to explore in Ontario for awhile now, and we finally had the chance to visit recently!
We visited on a rainy day, but it was so beautiful there, and everyone we met was super friendly.
Here are some of the best and most fun activities and things to do in Burlington, Ontario!
Be sure to also follow me on Instagram and TikTok – I share a lot more content on those platforms that don't make it to the blog!
More things to do in Burlington
If you're looking for more things to do in Burlington, you might enjoy these posts:
---
Fun things to do in Burlington
---
Village Square is an adorable little area with historic-inspired architecture, and it was actually designed to look like a historic town square!
You'll find incredible restaurants and specialty shops in this cool little area in Downtown Burlington.
There's even a fun London-inspired telephone booth that you can take photos with!
You absolutely need to try the pizza at Son of a Peach Pizzeria, and Lola Choco Bar and Sweet House is a great dessert spot serving up a variety of European-inspired drinks and desserts.
LOCATION: 418 Pearl St, Burlington, ON
---
Burlington has one of the nicest waterfront neighbourhoods in Ontario.
Take in the views from the Brant Street Pier, stroll through Spencer Smith Park, or take a dip in the lake at Beachway Park.
The city also lights the beacon on the Brant Street Pier each night with different colours, which is really cool!
If you've got kiddos, there's a really nice children's playground at Spencer Smith Park.
---
Go ice cream hopping
Burlington has plenty of awesome ice cream and gelato spots, which makes the perfect excuse for ice cream hopping.
Start at La Creme de la Creme Creamery, then walk over to RC's Boardwalk Fries & Ice Cream Parlour, Crema Di Gelato, Alia's Gelato & Café, and Kelly's Bake Shoppe.
They're all conveniently located right in Downtown Burlington, so you can grab a scoop at each spot and share with whoever you're exploring with!
---
If you're a craft beer lover, you'll definitely want to stop into Nickel Brook's taproom in Burlington.
Grab a pint or sample a flight, with unique beers like their Raspberry Vanilla Hibiscus Jam Stand or Over the Rainbow with mango and ginger.
You can also grab some cans to take home with you!
LOCATION: 3426 Mainway, Burlington, ON
---
Mount Nemo is one of the coolest spots to hike in the GTA, and the views are especially beautiful during the fall months.
Mount Nemo sits atop of the Niagara Escarpment, and you can enjoy epic cliffside views all along the trails.
It's also a great spot for rock climbing, if you're into that!
Hiking shoes are nice to have, but running shoes should be good enough for the trails.
I've been wearing my Columbia Newtons for 5 years now, and they're still in pristine condition. They're waterproof and they provide fantastic support for hikes.
If you do a lot of hiking, a lightweight hiking backpack is essential. I've been using my Osprey Tempest for 2 years now, and Adam has the men's version (Talon 22).
Reservations are recommended to visit Mount Nemo, and prices are as follows:
Adults: $10.50
Seniors: $8.25
Children (5-14): $7.25
Children (under 5): free
Prices are $1.50 more if you pay at the gate, though if no one is manning the gate, you'll have to make reservations online anyway.
Cell service and data isn't the best in the area, so I'd highly recommend just making your reservations ahead of time!
LOCATION: 5317 Guelph Line, Burlington, ON
---
Located less than a 15 minute drive away from Mount Nemo is Smokey Hollow Waterfall, which is definitely worth a visit.
You can see the epic 33-foot tall waterfall from a viewing platform, or you can hike right up to the waterfall's base.
The parking lot is quite small, so it's best to avoid visiting during peak times or weekends!
LOCATION: 80 Mill St S, Waterdown, ON
---
The Royal Botanical Gardens is the largest botanical garden in Canada, with over 2,400 acres spanning from Hamilton to Burlington.
Tickets are around $17 per adult, and students, seniors, and children get discounted admission.
There's also a teahouse where you can enjoy a variety of afternoon tea options, including vegetarian and kid-friendly options!
LOCATION: 680 Plains Rd W, Burlington, ON
---
Fun things to do in Burlington:
Wander through Village Square
Walk along the Downtown Waterfront
Go ice cream hopping
Sip on craft beer at Nickel Brook Brewing Co.
Hike at Mount Nemo Conservation Area
Visit Smokey Hollow Waterfall
Stroll through the Royal Botanical Gardens
These were some of the best and most fun things to do in Burlington, Ontario!
We loved Burlington so much, and we'll definitely be back to do some of the same activities and more.
Have you done any of these activities in Burlington? What are your favourite things to do in Burlington? Let me know on Twitter or Instagram!
More things to do in Burlington
If you're looking for more things to do in Burlington, you might enjoy these posts:
Be sure to keep up with me on Instagram, TikTok, Twitter, Facebook, and Pinterest if you aren't already!
Feel free to subscribe to my weekly newsletter to get my blog posts delivered straight to your inbox.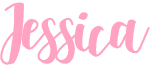 ---
Like this post? Pin it for later!