On the hunt for the best ice cream spots in Burlington to hit up?
Whether you're in the mood for classic gelato or unique ice cream flavours, there are plenty of awesome Burlington ice cream spots worth visiting.
Here are some of the best ice cream spots to check out in Burlington, Ontario!
Be sure to also follow me on Instagram and TikTok – I share a lot more content on those platforms that don't make it to the blog!
More things to do in Burlington
If you're looking for more things to do in Burlington, you might enjoy these posts:
---
Best ice cream spots in Burlington
---
If you love all things retro, you'll absolutely want to stop into RC's Boardwalk in Burlington.
This adorable 50's-inspired diner serves up fast food, coffee, and of course, ice cream!
From the retro signage, to the jukebox, to the old baseball memorabilia, you'll definitely adore all the retro vibes.
You'll find over 30 flavours of ice cream to choose from, including their incredible Cherry Cheesecake flavour.
I'm not much of a cherry lover, but this ice cream was absolutely delicious.
Aside from ice cream, you can also enjoy milkshakes, root beer floats, funnel cakes, and more!
You can find RC's right along the Burlington waterfront.
LOCATION: 2013 Lakeshore Rd, Burlington, ON
---
Chocolate lovers, prepare to be in heaven at La Creme de la Creme.
Decadent, Belgian chocolate-dipped vanilla soft serve cones are the specialty at this little takeout window along the waterfront.
Take your pick between 18 different flavours of Belgian chocolate dips, including white, milk, and dark chocolate options.
Opt for a fun chocolate dip like Blue Cotton Candy or go for something classic like Salted Caramel.
You'll also find a rotating Belgian chocolate dip flavour each month, including their current Lemon Poppy Seed!
They also have non-dairy and gluten-free options, which is really nice.
They even make their own handcrafted artisan chocolates, which are perfect for gifting!
LOCATION: 389 John St, Burlington, ON
---
Artisan gelato is made fresh in-store daily at this microcreamery in downtown Burlington.
All of their gelato is made from scratch without any artificial flavours or colours, and they use local milk from a small dairy farm just an hour away from their shop.
You can find fun and unique flavours like Niagara Grapes, Salted Butter Caramel, and White Chocolate Pistachio.
If you're looking to enjoy gelato in a more unique way, you can also try their gourmet gelato bars, which are coated in chocolate!
LOCATION: 415 Locust St, Burlington, ON
---
This family-owned gelato shop serves up a rotating selection of gelato everyday, so the flavours are always a surprise.
From classic Pistachio and Hazelnut to more fun flavours like Raspberry Cheesecake and Cherry Cream, you'll definitely find something you'll enjoy.
They've only been open in Burlington for around two years now, so they're a newer spot in town!
You can actually find them right next door to Crema Di Gelato.
LOCATION: Locust St, Burlington, ON
---
Stop into this mother and daughter-owned shop for vegan and gluten-free treats, including their creamy and delicious soft serve.
Enjoy vanilla, chocolate, or twist soft serve, completely dairy-free and vegan!
You'll also find plenty of tasty cupcake and cookie offerings, including a new cupcake flavour every Monday for the entire summer.
All of their offerings are plant-based, gluten-free, peanut-free, dairy-free, egg-free, and vegan.
LOCATION: 401 Brant St, Burlington, ON
---
Epic, decked-out milkshakes are what you'll find at Holy Shakes, a local dessert chain in the GTA.
Go for something classic like Always Nutella or Peppermint Oreo, or try a fusion milkshake like Royal Rasmalai or Honeydew Melona.
They've even got milkshakes topped with cheesecakes from The Cheesecake Factory.
You'll also find other sweet treats like ice cream, waffle sandwiches, and La Rocca cake slices.
They share a space with T.O.'s Kathy Roll Eatery, so you can also enjoy delicious Indian food if you're also looking for a bite to eat!
LOCATION: 2321 Appleby Line Unit H4, Burlington, ON
---
Demetres has been around for quite a long time, and they've been one of my go-to spots for dessert since I was in high school!
They're all about decked out crepes, waffles, and sundaes, and all their menu offerings have fun, punny names related to pop culture.
They've got a location in Burlington, and it's absolutely gorgeous inside.
All of their newer locations are super Instagrammable, including their Burlington and Downtown Markham locations!
LOCATION: 1250 Brant St, Burlington, ON
---
Best ice cream spots in Burlington:
RC's Boardwalk Fries & Ice Cream Parlour
La Creme de la Creme Creamery
Crema Di Gelato
Alia's Gelato & Café
Kelly's Bake Shoppe
Holy Shakes
Demetres
These were some of the best ice cream spots to visit in Burlington!
Have you tried any of these Burlington ice cream spots? What are some other great dessert places in Burlington? Let me know on Twitter or Instagram!
More things to do in Burlington
If you're looking for more things to do in Burlington, you might enjoy these posts:
Be sure to keep up with me on Instagram, TikTok, Twitter, Facebook, and Pinterest if you aren't already!
Feel free to subscribe to my weekly newsletter to get my blog posts delivered straight to your inbox.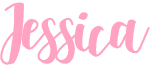 ---
Like this post? Pin it for later!