On the hunt for the best gelato in Toronto?
I'm a fan of all things cold treats, and I absolutely love hitting up new ice cream and gelato spots across Toronto.
Not sure what the difference actually is between ice cream and gelato?
Gelato literally means "ice cream" in Italian, though they are a little different.
Ice cream is typically more airy with higher fat content, while gelato is more dense and flavourful.
Sorbet is another frozen treat you'll typically find at gelato places in Toronto, and they're basically made with water rather than milk or cream, so they're naturally dairy-free.
Whether you're looking for classic gelato flavours of unique Asian twists, you'll definitely enjoy one of these gelato spots in Toronto.
I've also got separate blog post all about the best Toronto ice cream spots, best Toronto vegan ice cream spots, and best Toronto soft serve ice cream spots.
Here are some of the best places to grab gelato in Toronto!
Be sure to also follow me on Instagram and TikTok – I share a lot more content on those platforms that don't make it to the blog!
---
Best gelato places in Toronto
---
Kekou is one of the best and most popular gelato spots in Toronto, and you can find them just south of Yonge & Finch in North York.
Their menu is made up of mostly Asian flavours like Black Sesame and Thai Iced Tea, and the flavours rotate by the seasons!
I pretty much always stick to either the Hong Kong Milk Tea or Vietnamese Coffee flavours, but they have plenty of amazing flavours to choose from.
They've also got plant-based options for my vegan friends out there, like Soursop and Mango.
They've also got Vietnamese Coffee, Thai Iced Tea, and HK Milk Tea if you're in the mood for a drank.
LOCATION: 5359 Yonge St, North York, ON
---
Death in Venice is all about unique gelato flavours, and they produce 52 different flavours that change by the seasons.
Some of their wildest flavours include Grilled Cheese & Sourdough, Pad Thai, and Corn on the Cob.
Don't worry if you're not too experimental, though – they've got "normal" flavours like Turkish Coffee, Nutella & Cookies, and Peanut Butter & Croissant!
Their flavours change daily during the summer, with around 10 to 15 flavours available for scoops.
They've also got vegan and dairy-free gelato options, including Pina Colada and Blueberry Lavender Lemonade.
You can also buy pints to take home with you instead!
LOCATION: 1418 Dundas St. West, Toronto, ON
---
Need a reason to get out of the house every week?
Bar Ape's unique gelato flavours change by the week, which they usually announce on Instagram.
Some of their recent flavours include Ontario Peach and Roasted Green Tea Caramel, and they occasionally have vegan gelato flavours as well.
Enjoy their gelato soft serve-style, or try one of their ice cream bars.
Bar Ape opens from May through October, and they're only open from the late afternoon through late evening.
Their shop is actually more of a takeout window, but there are benches around for you to sit and enjoy your gelato!
It's also cash-only, so be sure to have some on-hand!
LOCATION: 283 Rushton Rd, Toronto, ON
---
Nani's serves up artisan gelato and sorbettos on the daily.
What makes them unique: their flavours are an infusion of Asian, Indian, and Italian flavours!
Enjoy Asian-inspired flavours like Pistachio & Almond Kulfi and Coconut Pandan, or more classic Italian gelato flavours like Espresso.
They produce hundreds of gelato flavours using fresh, locally-sourced ingredients, and they offer a different selection of 8-10 different flavours in-store every Monday, which they announce on their Instagram.
They actually started out as a food truck, and now they have stores in the Yorkville neighbourhood and in Markham!
LOCATION: 6 Charles St. East, Toronto, ON
---
You've probably heard of Ed's Real Scoop before – they're one of the best ice cream spots in Toronto!
They also serve up amazing gelato, including classic flavours like Espresso or more fun flavours like Red Hot Chile Chocolate or Green Apple.
You can find them in The Beaches, Leslieville, Roncesvalles, and Mimico.
LOCATION: Various locations
---
Sud Forno is part of the Terroni Group, a family of Italian restaurants and bakeries in Toronto.
They have multiple locations across the city, but their Queen West location is where you'll find their authentic Italian gelato.
They have flavours like Limone and Pistacchio, as well as daily special gelato flavours!
LOCATION: 716 Queen St. West, Toronto, ON
---
Buca offers house-made gelato in unique seasonal flavours at both their King West and Yorkville locations.
In the past they've had summer flavours like Ontario Watermelon & Aperol sorbetto, and winter flavours like Panettone gelato – always super unique and delicious!
Pick up a scoop or grab a pint of gelato to take home with you.
LOCATION: Various locations
---
Get an authentic taste of Southern Italy at this café in Yorkville that also serves up amazing gelato!
They make handcrafted gelato in an old Italian style using organic ingredients, so you're truly getting the real deal here.
They've also got a pretty large menu including both dairy-based and sorbet (which is naturally vegan) flavours, so there's something for everyone.
Be sure to try their Strawberry 7 Cream or their Banana Milk gelato flavours!
LOCATION: 29 Bellair St, Toronto, ON
---
SOMA Chocolatemaker is a small-batch chocolate factory in Toronto, and they've also got gelato during the summer months!
They serve up fan favourites, new flavours, and seasonal flavours that you can choose from, including Chocolate (gelato and sorbet), Lilac, and Rhubarb.
Grab a scoop of their gelato at their King West or Distillery District locations!
LOCATION: Various locations
---
La Paloma is another authentic Italian gelateria, and they've been serving up their homemade gelato since the 60's.
Go with something classic like Chocolate or try more unique flavours like Tiramisu or Dulce de Leche.
They have over 75 different gelato flavours to choose from, with plenty of dairy-free and gluten-free options to choose from!
They've also got gourmet espresso drinks to enjoy alongside your sweet treat.
You can find them in both Toronto and Woodbridge, and their Toronto locations are on St. Clair and inside Yorkdale Mall.
LOCATION: 1357 St. Clair Ave W, Toronto, ON
---
Eataly is an Italian grocer with locations around the world, and you can find their Toronto store in the chic Yorkville neighbourhood.
You'll find their gelateria inside the store, alongside a few other restaurants.
Their gelato and sorbetto are made in small batches everyday, using local dairy products alongside ingredients sourced directly from Italy.
If you're looking to take something home with you, definitely get Eataly's tiramisu – it's absolutely incredible.
LOCATION: 55 Bloor St W, Toronto, ON
---
Best gelato spots in Toronto:
Kekou Gelato
Death in Venice Gelato
Bar Ape Gelato
Nani's Gelato
Ed's Real Scoop
Sud Forno
Buca
Coco Espresso Bar
SOMA Chocolatemaker
La Paloma
Eataly
These were just some of the best gelato spots to visit in Toronto!
What are some of the best Toronto gelato spots in your opinion? Let me know on Twitter or Instagram!
If you're looking for even more Toronto desserts, you might enjoy these posts: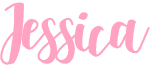 ---