On the hunt for the best dessert places in Markham to get your sweet tooth fix?
I love me a good dessert, and I always love hitting up dessert spots after a good meal.
There are so many amazing restaurants in Markham to eat at, and it's totally worth planning to visit somewhere for dessert afterwards.
I'm a firm believer in the rule that there's always room for dessert, ya feel me?
Whether you're into traditional Asian desserts or big scoops of ice cream, you'll find plenty of incredible dessert places in Markham that'll tickle your fancy.
Here are some of the best places to grab dessert in Markham, Ontario!
Be sure to also follow me on Instagram and TikTok – I share a lot more content on those platforms that don't make it to the blog!
More things to do in Markham
If you're looking for more fun things to do in Markham, you might enjoy these posts:
---
Best dessert places in Markham
---
I've been obsessed with Kekou since they opened their shop on Queen West years ago (which is now sadly closed!)
They have a location in North York by Yonge & Finch as well, but they also have a brand new location at Commerce Gate in Markham.
They serve up delicious and unique Asian-inspired gelato flavours like HK Milk Tea, Azuki Cheesecake, and Gochugaru Chocolate.
And if you can't get enough of their ice cream, you can take a pint home with you as well!
LOCATION: 505 Hwy 7 #3, Thornhill, ON
---
If you're a big gelato lover, you'll also want to check out Love Gelato in the Main Street Markham neighbourhood.
Main Street Markham is the original Main Street of the Village of Markham, just like how Main Street Unionville is the original Main Street of the Village of Unionville!
Love Gelato is tucked away in a spot on Main Street Markham, and they're housed in the cutest little building.
They made artisan gelato using whole milk, and they offer quite a few dairy-free flavours as well!
Go for options like their Pistachio, Dolce De Latte, or Passion Fruit gelato.
They also offer seasonal flavours like their Peach Bellini, Sangria, and Margarita gelato.
LOCATION: 116 Main Street Markham N, Markham, ON
---
Satisfy your ice cream cravings at Matcha Tea & Dessert, where they switch up their Asian-inspired ice cream flavours by the week.
From classic Matcha to White Rabbit Candy, they've got a delish selection of soft serve flavours.
They're also known for edible gold on their ice cream, which you'll see all over Instagram!
They also have bubble tea and mochi if you're in the mood for other sweet treats.
LOCATION: 505 Hwy 7 #15, Thornhill, ON
---
The Old Firehall Confectionery is a fave dessert spot of locals during the summertime in Markham.
They offer all kinds of old-fashioned and handcrafted sweets, from delicate chocolates to classic macarons.
It's located right along the historic Main Street Unionville, and it gets really busy during the summer months!
Definitely go for one of their waffle cones with yo' Kawartha Dairy ice cream.
LOCATION: 170 Main St, Unionville, ON
---
Espresso 21 is an adorable and cozy café right in the heart of historic Main Street Unionville.
You can enjoy delicious soft serve from the wildly popular iHalo Krunch (one of my all-time fave ice cream shops in Toronto), as well as incredible cheesecakes from The Cheesecake Factory.
P.S. Don't be freaked out by your next number two if you eat iHalo's charcoal flavour.
If you visit their High Park location downtown, they also have bubble tea (made with their ice cream), ice cream cakes, and ice cream pints!
The vibes of Espresso 21 are super cute, and it's actually a really great study or work spot if you're looking for a coffice in Markham.
They've even got a really nice front patio that's perfect for enjoying your treats on a nice summer day!
LOCATION: 159E Main St Unionville, Unionville, ON
---
If you love ice cream and you love cake, you'll love Boréal's handcrafted ice cream cakes.
Owner Daisy Ng came up with the idea of artisanal ice cream cakes while searching for them for her own birthday, and they're an amazing creation.
We've tried the 3CD (coffee ice cream, cookie dough, crispy bits, chocolate crust) and the Goma Noir (black sesame ice cream, yuzu ice cream, toasted white sesame crust), both of which were absolutely amazing.
Enjoy one of their mini ice cream cakes solo, or order one of their 5″ or 7″ cakes for a celebration.
They've also got ice cream scoops and pints, with unique flavours like their Salted Egg Yolk and Miso Caramel.
Their scoops are quite pricy for the small portions, so I'd definitely just grab a pint to take home!
You'll also find a small selection of croissants, including Asian-inspired flavours like Milk Tea.
You can find them in the heart of Main Street Unionville, and there's a good amount of seating upstairs or on their adorable front patio.
Afterwards, you can enjoy a lovely walk around Toogood Pond Park nearby.
LOCATION: 205 Main St Unionville #2, Unionville, ON
---
Butter Baker is a Toronto-based French bakery, and they've also got a location in Markham!
You'll find everything from perfectly flaky croissants to indulgent chiffon cakes – it's heaven on earth for all of the baked goods.
Everything in their shop is also handcrafted using natural ingredients and local Ontario dairy and free-run eggs!
They even offer up a seasonal soft serve that's available from April through October, and the flavours change up every month.
In the past, they've had flavours like Strawberry Vanilla and Guava Vanilla!
You can find Butter Baker's Markham location right by Warden & Denison.
If you're interested in seeing more of Butter Baker, peep out my TikTok video all about their downtown location by Yonge & Dundas!
LOCATION: 140 Amber St, Unit #10, Markham, ON
---
Duo is known for their French-inspired pastries with a Japanese twist, and they've got everything from classic pastries, to beautiful cakes, to chocolate bon bons.
They've also got all the classic espresso drinks, teas, and tea lattes if you're looking to pair your treat with a drink.
You can enjoy a small individual cake with a coffee, or order a larger cake to take home with you.
Their cakes are absolutely delicious, and they literally look like works of art.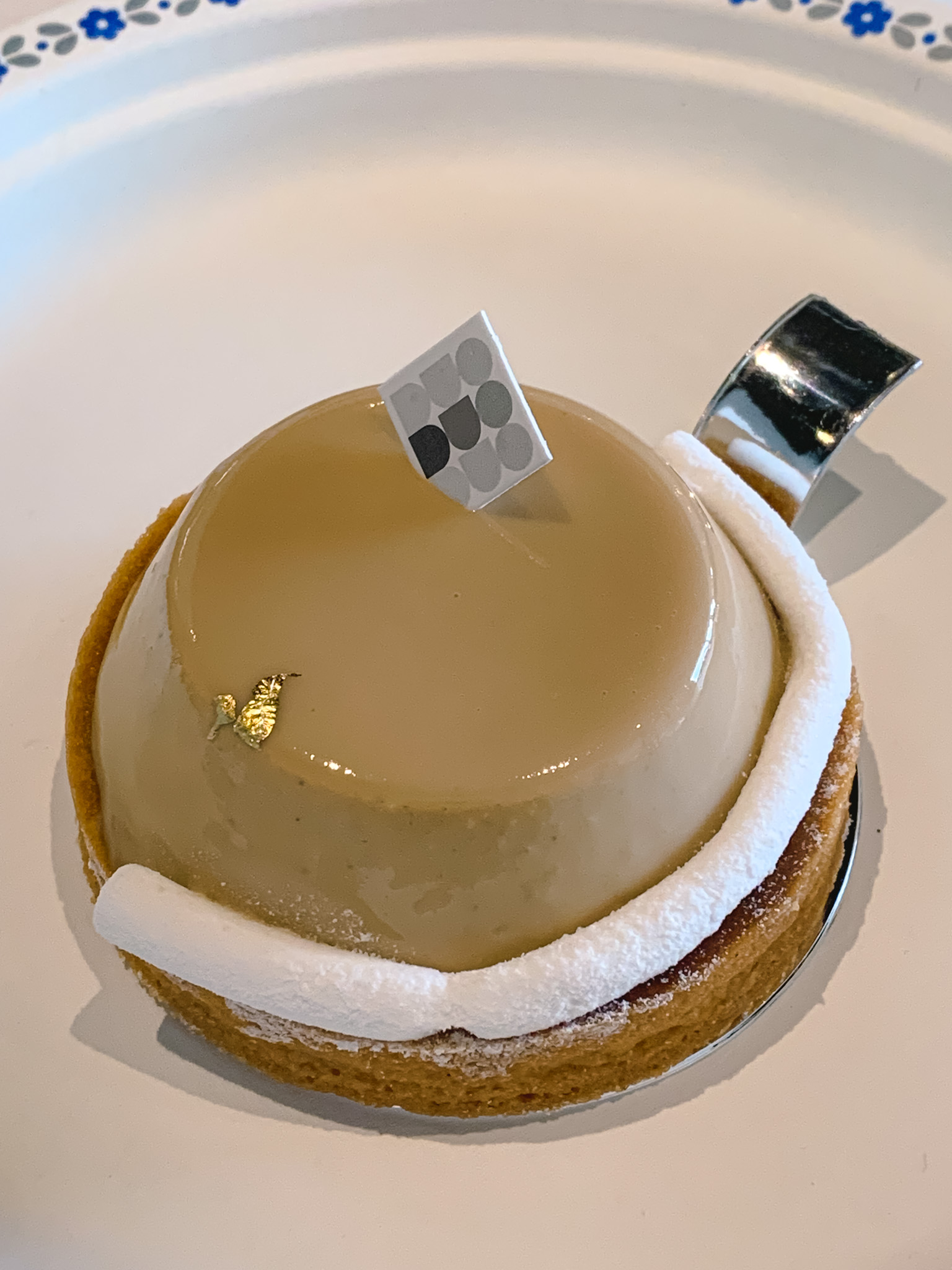 Their café location by Leslie & 16th is absolutely adorable inside, and they also have a patisserie located by Highway 7 & Leslie (in the same plaza as Congee Queen).
Technically, they're located in Richmond Hill, but they're pretty much on the border of Markham!
LOCATION: 9206 Leslie St, Richmond Hill, ON
---
French pastries paired with Japanese flavours are what you'll find at Yuzu No Ki.
Their cakes and pastries are absolutely gorgeous, and they've got so many unique offerings!
They also have delicious Japanese-inspired drinks on the café menu, including their Yuzu Ginger Jasmine Tea and Black Sesame Kinako Latte.
Their Hojicha Latte is one of the best hojicha lattes I've had in Markham!
They're located right in the heart of J-Town, a Japanese shopping centre in Markham that's super fun to explore.
You'll even find some of their offerings inside Mofu Japanese Bakery, which is also in J-Town!
LOCATION: 3160 Steeles Ave E, Markham, ON
---
This obscure little bakery is located inside King Square, and they serve up some of the best, most heavenly balls of mochi you'll ever have.
These handcrafted pillows of perfection are so soft and delicious, and be prepared with napkins 'cause it'll get a little messy.
You can choose between a few different flavours, and I picked out the taro and mango mochi to share with my family!
Both had fresh whipped cream and real pieces of taro and mango inside them.
Their mochi is a little pricy, but it's so worth it for the quality.
They don't have any social media presence and they're not even on Google – I actually just stumbled across them while walking around the mall one day!
You can find their little shop right by the food court, and you can enjoy your sweet treats in the food court afterwards.
Be sure to take a walk around King Square as well – most of the stores are unoccupied, but there are still plenty of small businesses you can support in the mall!
LOCATION: Unit 1SK8, 9390 Woodbine Ave, Markham, ON
---
You might've seen Tiny Tom Donuts at places like Canada's Wonderland or the CNE, but they have an actual storefront in Markham!
Their incredible mini donuts are made-to-order, so they're perfectly hot and fresh.
You can opt for their chocolate, icing sugar, cinnamon, or apple cinnamon mini donuts.
LOCATION: 7323 Woodbine Ave, Markham, ON
---
If you're craving Hong Kong-style desserts, you'll definitely want to hit up Sugar Marmalade.
They make traditional Hong Kong-style desserts with a twist, and you'll find everything from glutinous rice, to sago, to bubble waffles on the menu!
Their Markham location is at First Markham Place, and they also have locations across the GTA and Canada.
LOCATION: 3255 Hwy 7 E, Unit 19-20, Markham, ON
---
Of course, you'll find a plethora of Hong Kong desserts up in Markham, including this popular chain directly from HK.
Honeymoon Dessert is a Hong Kong-based dessert chain with locations all over Hong Kong and China, and their Markham location was actually their very first location in North America.
If you're into Hong Kong-style fruit pancakes (stuffed with whipped cream and fresh fruit) and sago soup, you'll love the desserts at Honeymoon.
They also have Hong Kong waffles on skewers in unique flavours like ube and salted egg yolk, and you can even order a side of ice cream to enjoy 'em with.
You'll also find seasonal offerings like their delicious Ube Almond Latte.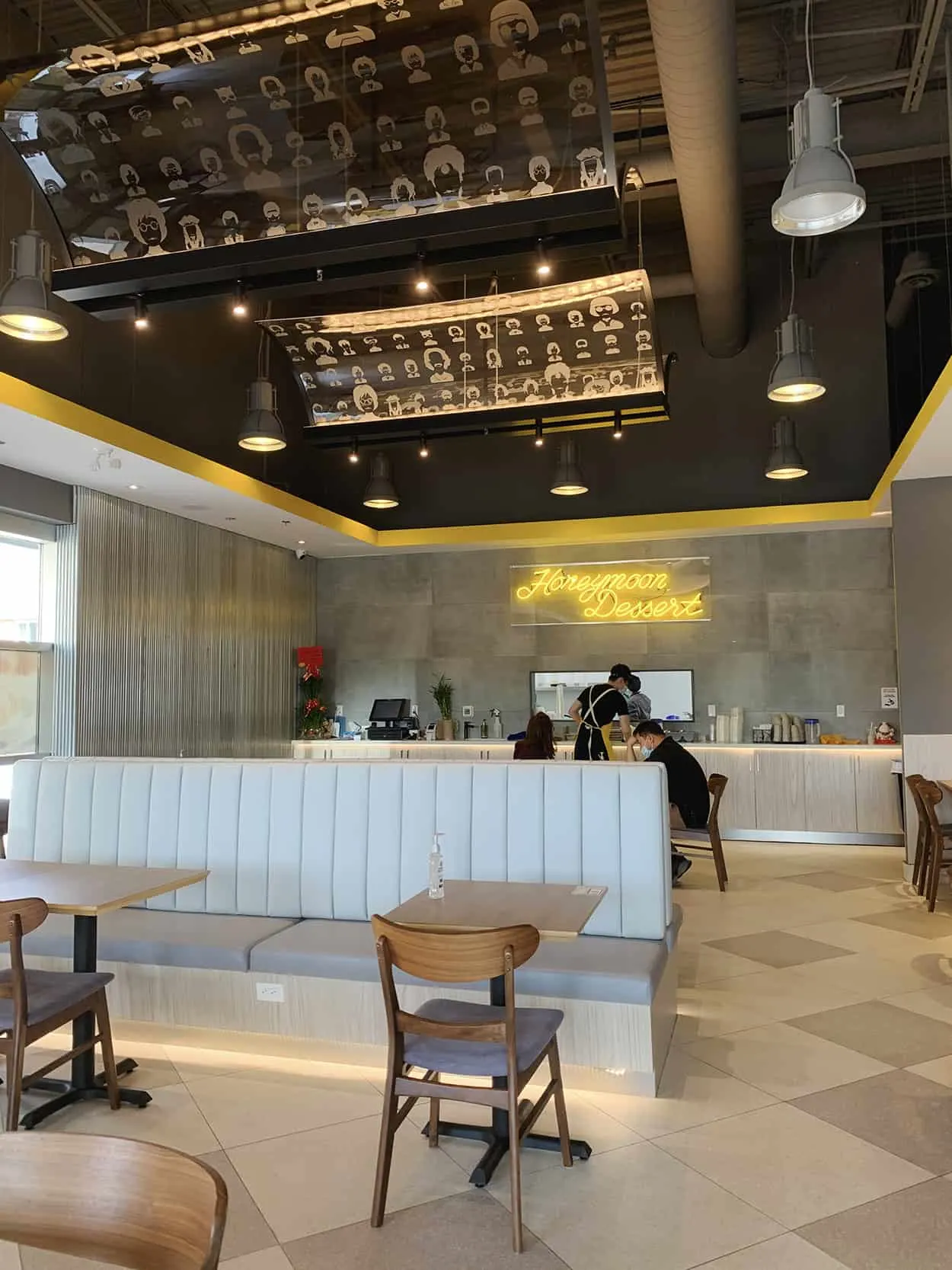 Their Markham location is their flagship in Canada, and the interior of the restaurant is lovely and super Instagram-worthy.
I tried Honeymoon Dessert when I went to Hong Kong for the first time years ago, and their desserts are amaze.
LOCATION: 3828 Hwy 7, Unit 2, Unionville, ON
---
Meet Fresh is a Taiwanese dessert chain that serves up delicious Taiwanese dessert bowls.
Their desserts are made fresh daily, without any preservatives!
Find all the goods including taro balls, grass jelly, and tofu pudding.
Their Markham location is located in the Langham Square plaza, and they've also got locations across Canada!
LOCATION: 28 South Unionville Ave Unit 1037 & Unit 1038, Unionville, ON
---
I've been going to Demetres for desserts for as long as I can remember.
Before the York Region food scene was poppin', Demetres was the go-to dessert spot in Richmond Hill.
The Demetres in Downtown Markham is one of their newer locations, and the space is absolutely gorgeous and so Instagram-worthy.
If you haven't been to Demetres before, you'll definitely appreciate the punny names of all the items on the menu.
Come here for ice cream crepes, loaded sundaes, and creamy milkshakes!
If you're looking for somewhere to eat beforehand, there are tons of fantastic restaurants in the Downtown Markham neighbourhood!
There are also tons of fun things to do in Downtown Markham, so be sure to explore the neighbourhood after filling up your belly!
LOCATION: 180 Enterprise Blvd, Markham, ON
---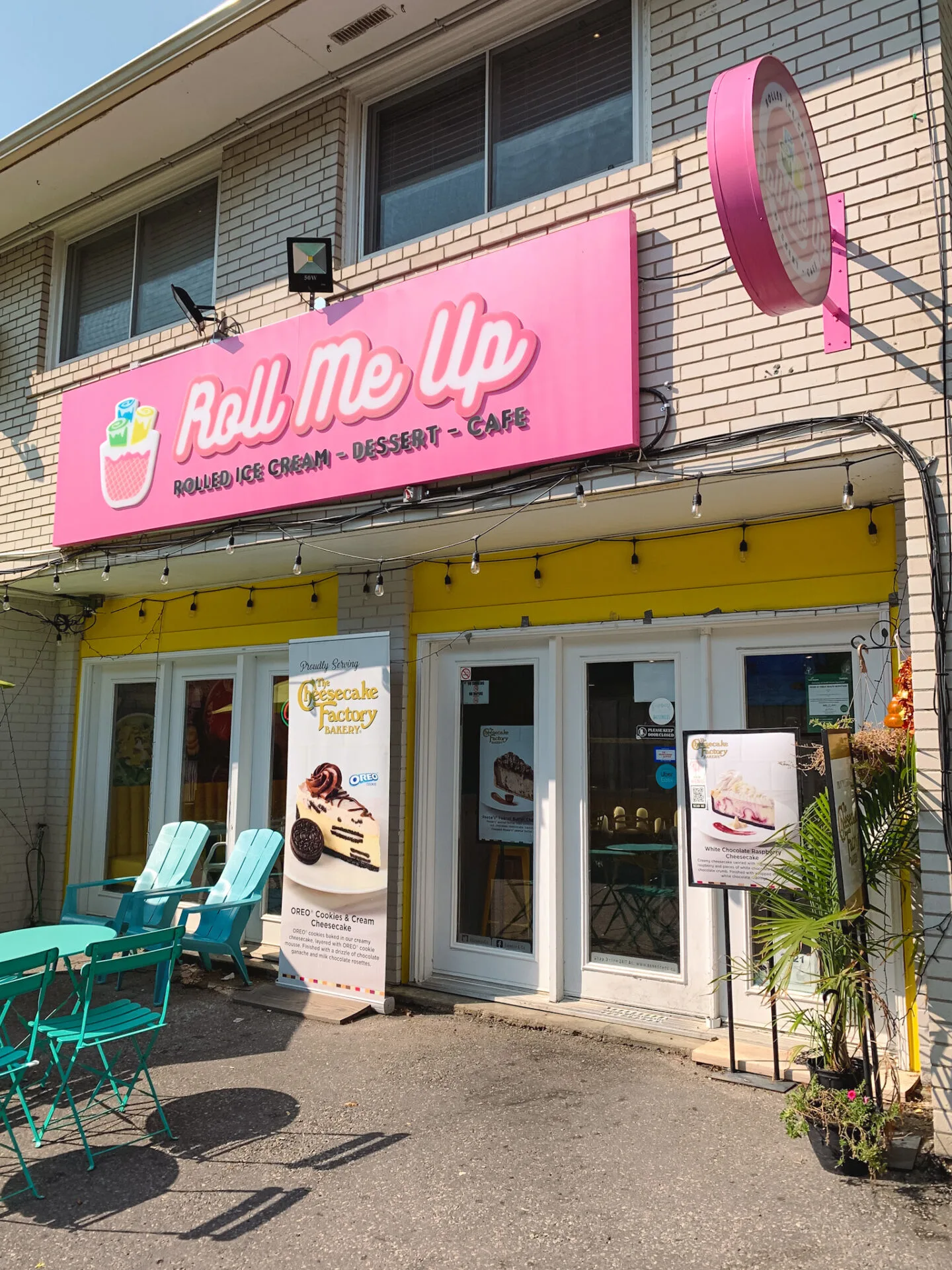 This adorable and colourful little ice cream shop in Markham serves up all kinds of fun and delicious desserts.
You'll find options like Thai-style rolled ice cream, waffles (both Hong Kong-style and Belgian-style), milkshakes, and more.
They even have a selection of cheesecakes from The Cheesecake Factory!
If you haven't had Thai rolled ice cream before, it's prepared by adding ice cream in liquid form to a frozen surface, then chopped and rolled into pretty lil' ice cream rolls.
It's then topped with all kinds of delicious toppings, and you can choose from one of their signature flavours like Smore's Campfire Memories or Ferrero Rocher!
They've also got South Asian flavours, including their amazing Gulab Jamun flavour.
Gulab jamun is mashed right into the ice cream, so you get a taste of it in every bite!
You can also find Roll Me Up Ice Cream locations in Toronto and Pickering.
LOCATION: 75 Main St N, Unit 1B, Markham, ON
---
This well-known Montreal-based dessert franchise serves up soft serve cones dipped in luxe Belgian chocolate, as well as toppings of your choice.
They also have all kinds of other desserts, including everything from ice cream cakes, to doughnuts, to frappés.
You can also find cheesecakes from The Cheesecake Factory here!
They have locations across Canada with plenty in Ontario, including in Downtown Markham.
LOCATION: 169 Enterprise Blvd, Unit L107, Markham, ON
---
Best dessert places in Markham:
Kekou Gelato
Love Gelato
Matcha Tea & Dessert Markham
Old Firehall Confectionery
Espresso 21
Boreal Gateau & Creamery
Butter Baker
Duo Pâtisserie & Café
Yuzu No Ki Cafe & Patisserie
Little Sweet Bakery
Tiny Tom Donuts
Sugar Marmalade
Honeymoon Dessert
Meet Fresh
Demetres
Roll Me Up Ice Cream
La Diperie Markham
These were some of the best dessert places to hit up in Markham!
Have you been to any of these dessert places in Markham? What are some of the best spots in Markham to grab sweet treats in your opinion? Let me know on Twitter or Instagram!
More things to do in Markham
If you're looking for more fun things to do in Markham, you might enjoy these posts:
Be sure to keep up with me on Instagram, TikTok, Twitter, Facebook, and Pinterest if you aren't already!
Feel free to subscribe to my weekly newsletter to get my blog posts delivered straight to your inbox.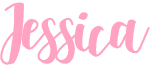 ---
Like this post? Pin it for later!