Searching for the best things to do in Lake Placid, NY?
Lake Placid was never on my list of places to visit, but we happened to do a road trip through Upstate New York recently, and it was definitely a big highlight of our entire trip.
We visited during rainy April, but we still managed to have a lot of fun during our 3 days in Lake Placid.
More things are open during summer, the colours are prettier during fall, and skiing and snowboarding is available during the winter, so I'd definitely recommend visiting during those seasons instead.
Here are some of the best activities and things to do in beautiful Lake Placid, NY!
Be sure to also follow me on Instagram and TikTok – I share a lot more content on those platforms that don't make it to the blog!
Plan your trip to New York
If you're planning a trip to New York, you might find these posts helpful:
---
Best things to do in Lake Placid, NY
---
Hike some of the 46 High Peaks of the Adirondacks
Lake Placid is nestled in the beautiful Adirondack Mountains, where there are 46 High Peaks that you can hike up.
Unless you plan on spending at least a month here hiking all day, everyday, you'll likely only be able to hike a few of the 46 High Peaks.
Not all of the trails have marked trails, so definitely be prepared or hire a hiking guide.
You can peep out an official list of all the peaks on the tourism website.
---
If you're more into leisurely strolls than hikes, you'll definitely love this picturesque trail.
You'll get gorgeous views from various viewpoints around Lake Placid, and you get to walk through the scenic forests.
It's a very simple walking trail, so it's great for families as well!
LOCATION: 114 Peninsula Way, Lake Placid, NY
---
Do water activities on Lake Placid
When in Lake Placid, why not get out right on the water?
You can rent canoes, kayaks, or standup paddleboards from a few different rental shops in the village, including Mirror Lake Boat Rental and Placid Boat Rentals.
Lake Placid is super picturesque, and getting out on the water is a really nice summer activity!
You can also do water activities on Mirror Lake, which is just as pretty.
During the summer months, you can enjoy Songs at Mirror Lake, a free weekly concert series, while on your canoe, kayak, or standup paddleboard!
---
Lake Placid hosted the Winter Olympics in both 1932 and 1980, and you can check out some of the official sites while in town.
They're known as the Lake Placid Legacy Sites, and they include the Olympic Center, Olympic Jumping Complex, Mount Van Hoevenberg, and Whiteface Mountain.
You can go ice skating at the Olympic Center – they offer indoor skating year-round and outdoor skating during the winter!
At the Jumping Complex, you can take a gondola up to an observation deck of the jump tower or take a zipline down the same path as ski jumpers.
Something we really wanted to do was the Cliffside Coaster on Mount Van Hoevenberg, which is the longest mountain coaster in North America!
Sadly, it wasn't open yet for the season, but it'll be open if you're visiting during the summer months.
---
Shop and dine in the village
Lake Placid is an incredibly picturesque village, and we had so much fun strolling down Main Street.
There are plenty of great shops and boutiques that you can stop into for some window shopping, including plenty of gift and souvenir stores.
You'll also find some pretty good restaurants here, including Smoke Signals for barbecue and Big Mountain Deli & Crêperie for sandwiches.
Something really fun about Big Mountain: they offer 46 different sandwiches to match the 46 High Peaks of the Adirondacks!
We also really enjoyed their breakfast sandwiches – their bread selection was amaze.
If you're looking for another great breakfast spot, Origin Coffee Co. is an adorable café that serves up delicious breakfast sandwiches.
As a Canadian, food in Lake Placid was incredibly expensive and most of the portions were small, so do be prepared for that.
We tried a lot of food spots and restaurants while we were here, and the spots I've listed are the best ones we visited.
Expect to spend around ~$35 CAD per person at restaurants, including tax and tip!
---
We absolutely loved the unique selection of ice cream flavours at Emma's Lake Placid Creamery.
The peanut butter cookie dough was one of the best ice creams we've ever had, and we really enjoyed the banana flavour as well!
They even have boozy ice cream flavours if you're in the mood for those.
Aside from ice cream, you'll also find other tasty desserts like macarons, mochi, and bubble tea.
They even have epic waffle sandwiches and ice cream sandwiches!
There is minimal seating inside the shop, but you'll definitely want to enjoy your ice cream while strolling down Main Street or people watching from one of the picnic benches!
LOCATION: 2507 Main St, Lake Placid, NY
---
Sample craft beer from local breweries
Lake Placid has several different local craft breweries, perfect for ordering flights at or doing a craft beer hop!
You can stop into one of these local craft breweries to grab a flight:
You can also visit The Boat, a tasting room featuring brews from Wood Boat Brewery of Clayton, NY alongside other Clayton-made wines and spirits.
We didn't get to try any local brews this time around, but we can't wait to come back and sample some local craft beer!
---
Best things to do in Lake Placid, NY:
Hike some of the 46 High Peaks of the Adirondacks
Take a scenic stroll around the Brewster Peninsula Nature Trails
Do water activities on Lake Placid
Visit the Olympic sites
Shop and dine in the village
Grab a scoop of ice cream at Emma's Lake Placid Creamery
Sample craft beer from local breweries
These were some of the best and most fun activities and things to do in and around Lake Placid in Upstate New York!
A nice surprise was that we actually encountered quite a few Canadians during our stay.
Montreal is just a 2 hour drive from Lake Placid, so we heard a lot of French-speaking Canadians!
It's almost a 6 hour drive from Toronto to Lake Placid, but I still think it's a really amazing place to visit.
We stayed at the High Peaks Resort, which we thought was just okay, but we did love the central location and being able to easily walk to the main area of town.
Have you been to Lake Placid, NY before? What are some other fun activities and unique things to do in the area? Let me know on Twitter or Instagram!
Plan your trip to New York
If you're planning a trip to New York, you might find these posts helpful:
Be sure to keep up with me on Instagram, TikTok, Twitter, Facebook, and Pinterest if you aren't already!
Feel free to subscribe to my weekly newsletter to get my blog posts delivered straight to your inbox.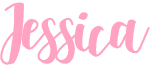 ---
Like this post? Pin it for later!