On the hunt for the best things to see and do at the Thousand Islands, NY?
Adam and I finally had the opportunity to cross road tripping around Upstate New York off our bucket list this spring, and we had such an incredible time.
We stopped at the Thousand Islands on the US side during our trip, and it was really cool, having seen it from the Canadian side for the first time a few years ago!
We spent two days in Clayton, NY, and we got super lucky with the weather, considering we visited during rainy late April.
Here are some of the best activities and things to do in the Thousands Islands region of New York!
Plan your trip to New York
If you're planning a trip to New York, you might find these posts helpful:
Be sure to also follow me on Instagram and TikTok – I share a lot more content on those platforms that don't make it to the blog!
---
Best things to do at the Thousand Islands, NY
---
I was kindly hosted by the 1000 Islands Harbor Hotel for this review. As always, all opinions are my own.
The 1000 Islands Harbor Hotel is a stunning 4-star, AAA Four Diamond waterfront resort located right along the beautiful shores of the St. Lawrence River.
The hotel is conveniently located right in the downtown area of Clayton, so we were able to walk over to all the shops and restaurants in downtown!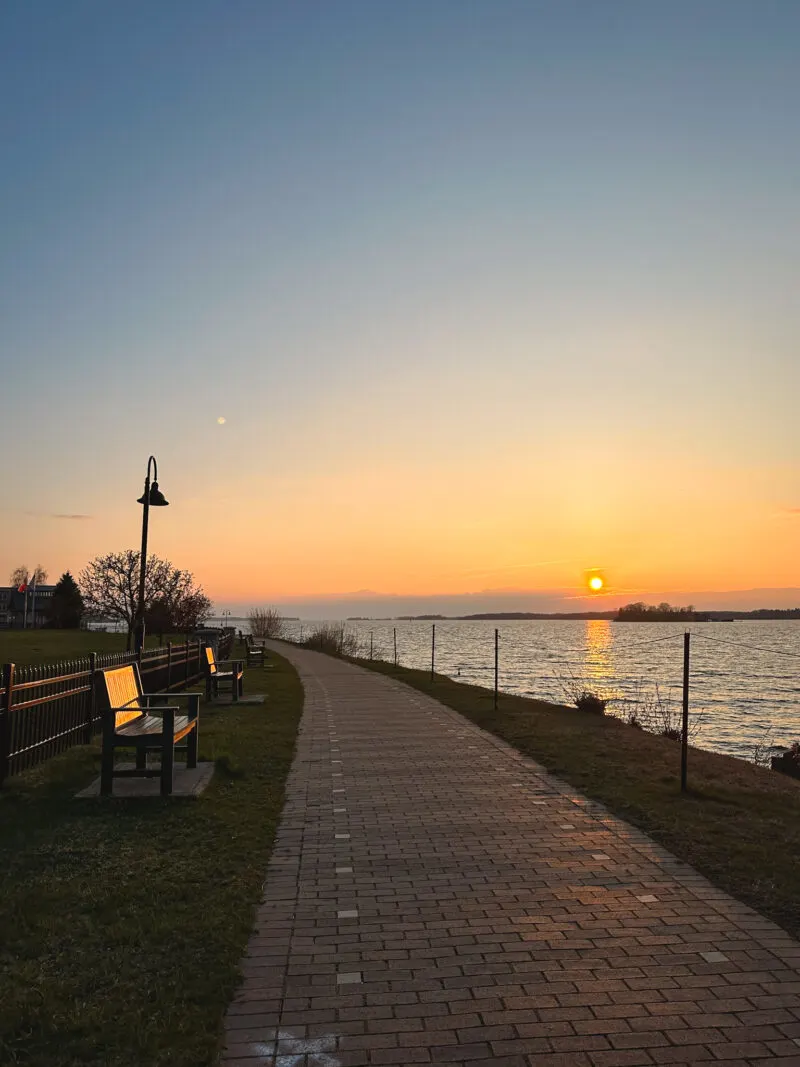 The luxury 4-star hotel features 105 deluxe guest rooms and suites, most of which offer panoramic river views and balconies.
Our room with a river view was super nice, and we got to see the most gorgeous sunsets from our balcony.
In terms of amenities, you can enjoy their fitness centre, indoor heated pool and jacuzzi, and outdoor patio with a fire pit.
Dine at the Seaway Grille
I love when hotels have restaurants within them – it makes dining super convenient, especially if you're out and about all day on adventures!
You can enjoy breakfast, lunch, and dinner at the 1000 Islands Harbor Hotel's in-house restaurant, the Seaway Grille.
Find classic breakfast staples like omelettes and pancakes alongside unique options like their Corned Beef Hash and Eggs (unique to us Canadians!) and Blueberry Stuffed French Toast.
The Fried Calamari and Artisanal Charcuterie Board are must-try starters – the calamari dish features onion rings and fried peppers, and the charcuterie board has the perfect mix of sweet, salty, and spicy.
We also loved the Grilled Filet Mignon and Pan Seared Aukra Salmon dishes.
Their bread baskets are also amazing, and we especially loved their olive bread and olive spread.
I love trying local craft beers when I travel, and I enjoyed a blueberry wheat beer from Ellicottville Brewing, which is based out of Ellicottville, NY!
Book a stay at the 1000 Islands Harbor Hotel
The 1000 Islands Harbor Hotel is the perfect destination for a couple's romantic getaway or a family-friendly vacation.
They even host many weddings and corporate conferences and events at the hotel!
They also host a really fun annual Fire & Ice Celebration every winter, where the hotel grounds get turned into an adult playground with ice sculptures, fire pits, cocktails, and more.
You can check out rates for the 1000 Islands Harbor Hotel on Expedia!
LOCATION: 200 Riverside Dr, Clayton, NY
---
The picturesque Wellesley Island State Park offers up views of some of the bluest waters you'll ever see.
Park at the Minna Anthony Common Nature Center and walk through the gorgeous trails on the 600 acre nature preserve.
The peninsula features steep cliffs, meadows, and forests, and it's such a nice place to walk through.
Be warned that there are a lot of snakes here, so watch your step!
There are also ticks during the summer months, so be sure to check for them before going into your car.
While you're here, definitely stop into the actual Minna Anthony Common Nature Center to see some cool natural history exhibits and check out their seasonal activities.
They offer plenty of free or affordable activities and educational programs throughout the year, including guided hikes, kayaking, ice fishing, and more!
There's also a public bathroom in the center, which is really nice.
You can also camp or rent cottages if you're looking to enjoy the park for longer.
There's also a toll bridge to get to Wellesley Island State Park, which costs $3.75 USD or $4.75 CAD for regular vehicles.
LOCATION: 44927 Cross Island Road, Fineview, NY
---
The luxurious Boldt Castle was commissioned to be built in 1900 by millionaire hotel magnate, George C. Boldt, as a tribute to his wife Louise.
Sadly, Mrs. Boldt passed away suddenly just months before the castle was completed, and construction on Heart Island was completely halted and left vacant for over 70 years.
Boldt Castle is now owned by the Thousand Islands Bridge Authority, and you can visit and explore the island yourself.
It's only accessible by water via either Canada or the US, and you can take a tour boat there.
This half-day boat tour is a great option, and it includes stops at Boldt Castle and Rock Island Lighthouse, a cruise through Millionaires Row, and lunch.
We didn't get to visit Boldt Castle as you can only visit from mid-May through mid-October, but we did see it from afar while on a boat cruise on the Canadian side a few years ago!
---
If you're in the mood for an indoor adventure, you should definitely do an escape room at The Escape Works Inc.
They're located in the historic city of Watertown, which is about a half hour drive from Clayton (where we stayed).
If you haven't done an escape room before, it's basically where you solve puzzles and find clues in order to escape the room, and you usually have 60 minutes.
It's a lot of fun, and really forces you to use those brain muscles!
We did "The Family Fortune" escape room and totally failed, but we had so much fun.
We also realized how nice it is to do escape rooms in other cities, since there are only so many escape rooms available in Toronto, especially for two people!
LOCATION: 140 Stone St, Watertown, NY
---
Shop at boutiques in Clayton
We stayed at the 1000 Islands Harbor Hotel during our visit to the 1000 Islands, which was conveniently located right in Downtown Clayton.
There were plenty of cool shops and restaurants, including a specialty cheese shop, a Christmas store, and several gift shops.
We had a lot of fun just walking down the main street and wandering into any shops that caught our eye.
If you're in need of some caffeination, definitely stop into Lyric Coffee House, where they have tons of fun syrups that they use to make all kinds of flavoured espresso drinks!
Adam got the Banana Smoothie, which is actually really just a slushie with banana flavoured syrup, so don't order their smoothies if you want an actual smoothie.
We also enjoyed their NY-style bagel sandwiches for lunch, which were really good.
There were also really nice sightseeing spots and fun murals in town!
There are also some picturesque and unique buildings, including a burger restaurant housed in a historic home and a pizza spot housed in an old gas station.
The Clayton Opera House was housed in a beautiful building, so I had to snap a photo!
After all your shopping and exploring, you can walk along the water and enjoy the views of the St. Lawrence River – the sunsets here are absolutely amazing.
Fun fact: the town of Clayton was settled in 1822, so you'll see a lot of historic buildings from over 200 years ago.
---
Try Thousand Island dressing
Fun fact you might not have realized: Thousand Island dressing comes from the Thousand Islands!
No one really knows the actual origins of the dressing, but most believe it was created by a fishing guide's wife in the early 1900's.
Wherever it actually comes from, it's absolutely delicious, and you need to have some Thousand Islands dressing while you're in town.
You can shop the "'Original' Thousand Island Dressing" at stores in the region, or you can simply enjoy it at a local restaurant!
---
If you're looking for a romantic activity to do while you're in the 1000 Islands region, a sunset cruise along the St. Lawrence River is perfect.
This relaxing 2-hour boat cruise is a fantastic way to experience the 1000 Islands in all its beauty.
You can purchase local wine and beer on-board, or you can BYOB, which is really nice!
It departs from Clayton, which is super convenient if you're staying at the 1000 Islands Harbor Hotel.
And if you'd rather do something more private, 1000 Islands Private Boat Tours offers private boat tours from Wellesley Island!
---
Best things to do at the Thousand Islands, NY
Stay at the 1000 Islands Harbor Hotel
Hike at Wellesley Island State Park
Visit Boldt Castle
Do an escape room at The Escape Works Inc
Shop at boutiques in Clayton
Try Thousand Island dressing
Go on a sunset cruise along the St. Lawrence River
These were some of the best things to do around the Thousand Islands region, NY!
Have you been to the Thousand Islands before? What are some other fun activities and things to do? Let me know on Twitter or Instagram!
Plan your trip to New York
If you're planning a trip to New York, you might find these posts helpful:
Be sure to keep up with me on Instagram, TikTok, Twitter, Facebook, and Pinterest if you aren't already!
Feel free to subscribe to my weekly newsletter to get my blog posts delivered straight to your inbox.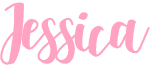 ---
Like this post? Pin it for later!