Thank you to Westchester County Tourism & Film for sponsoring this post on the best things to do in Westchester, NY. As always, all opinions are my own.
Searching for the best things to see and do in Westchester, NY?
Adam and I recently went on a romantic weekend getaway in Westchester County, and it was absolutely amazing.
Westchester County has so much to offer, from centuries-old landmarks and historic sites, to incredible dining experiences, to beautiful nature.
It's also a great easy getaway from Toronto, whether you're looking to drive or fly – it's about an hour drive from New York City or 8 hour drive from Toronto.
Here are some of the best things to do in Westchester County, New York!
Be sure to also follow me on Instagram and TikTok – I share a lot more content on those platforms that don't make it to the blog!
Plan your trip to New York
If you're planning a trip to New York, you might find these posts helpful:
---
Best things to do in Westchester County, NY
---
The Untermyer Gardens is one of the most beautiful gardens we've ever seen, and you can find this gem in Westchester County.
This historic 43-acre public park and gardens was created over a century ago by Samuel and Minnie Untermyer, and it's part of the couple's former 150-acre estate.
Samuel Untermyer was one of the most prominent lawyers of his time, and he was the very first lawyer in America to earn a $1 million fee on a single case!
The Walled Garden was definitely our favourite part of the entire gardens, and even the entrance to it was absolutely stunning.
This enchanting garden oasis is the perfect place for a romantic stroll, with so many beautiful sights and scenic views within the gardens.
Walking through the gardens literally felt like walking through a real-life fairytale!
The classical architecture, lush florals and greenery, and reflecting pools make the Untermyer Gardens such a unique spot to visit.
Don't forget to head up to the Temple of Love, where you'll get gorgeous views overlooking the Hudson River.
The Untermyer Gardens are completely free to visit, but they do accept donations to aid in maintaining and restoring the gardens.
They also host a variety of fun ticketed events including concerts, sunset yoga, and art workshops!
If you're interested in seeing more, I've got a TikTok video featuring the Untermyer Gardens.
LOCATION: 945 N Broadway, Yonkers, NY
---
A mansion tour at Lyndhurst Mansion is an absolute must for any history buffs.
This 19th century estate is one of America's finest Gothic Revival mansions, with its intricate stonework, lavishly-decorated rooms, and Tiffany stained glass windows.
It was so cool learning about the history behind this majestic property, which changed hands between three prominent New York families over the decades.
Moving companies weren't a thing back then, so every piece of furniture and decor within the mansion was accumulated between the different families!
We found it so fascinating to get a peek into how the wealthy lived back in the day, or even how people in general used to live.
The mansion had no plumbing back then, so servants had to fill the bathtub by hand, and families shared the same bathwater!
Of course, as technology evolved, electricity, heating, and plumbing were eventually introduced into the home.
Lyndhurst Mansion Bowling Alley
You can also see the mansion's bowling alley that was built in 1894, but sadly you won't be able to throw any balls, as it's just there for preservation purposes.
Inside the bowling alley is also a tribute to both Helen Gould and Madam C. J. Walker (whose former estate is next door), both incredible and inspiring women who did a lot for the community during their time.
There's also a beautiful rose garden on the property, but we sadly didn't have a chance to see it during our visit!
Also, a fun fact: if you've seen The Gilded Age (which you can watch on Crave), they actually filmed some scenes at the Lyndhurst Mansion!
LOCATION: 635 S Broadway, Tarrytown, NY
More historic sites in Westchester County
If you love visiting historic sites, here are some other cool spots worth adding to your Westchester itinerary:
Kykuit: former estate to four generations of the Rockefeller family, beginning with John D. Rockefeller, who was once the richest man in America
Washington Irving's Sunnyside: former home of Washington Irving, author of "The Legend of Sleepy Hollow"
The Armour-Stiner Octagon House: the only known fully domed octagonal residence in the world
---
Croton Gorge Park is a stunning 97-acre park at the base of the New Croton Dam, and the dam actually supplies New York City with all of its drinking water!
It's also the third largest hand-hewn structure in the world, behind the Pyramids of Giza and Great Wall of China.
The original dam was built in the mid-19th century and was the largest dam in the world at the time, and the new dam was built in the early 20th century.
The park is the perfect spot for a picnic, and they've got plenty of picnic tables and grassy areas for you to lay out picnic blankets.
You'll even get to enjoy scenic views of the picturesque waterfall while enjoying your picnic!
Entrance to Croton Gorge Park is $10 per vehicle (or $5 for park pass holders) from May through Labor Day, and free during the rest of the year.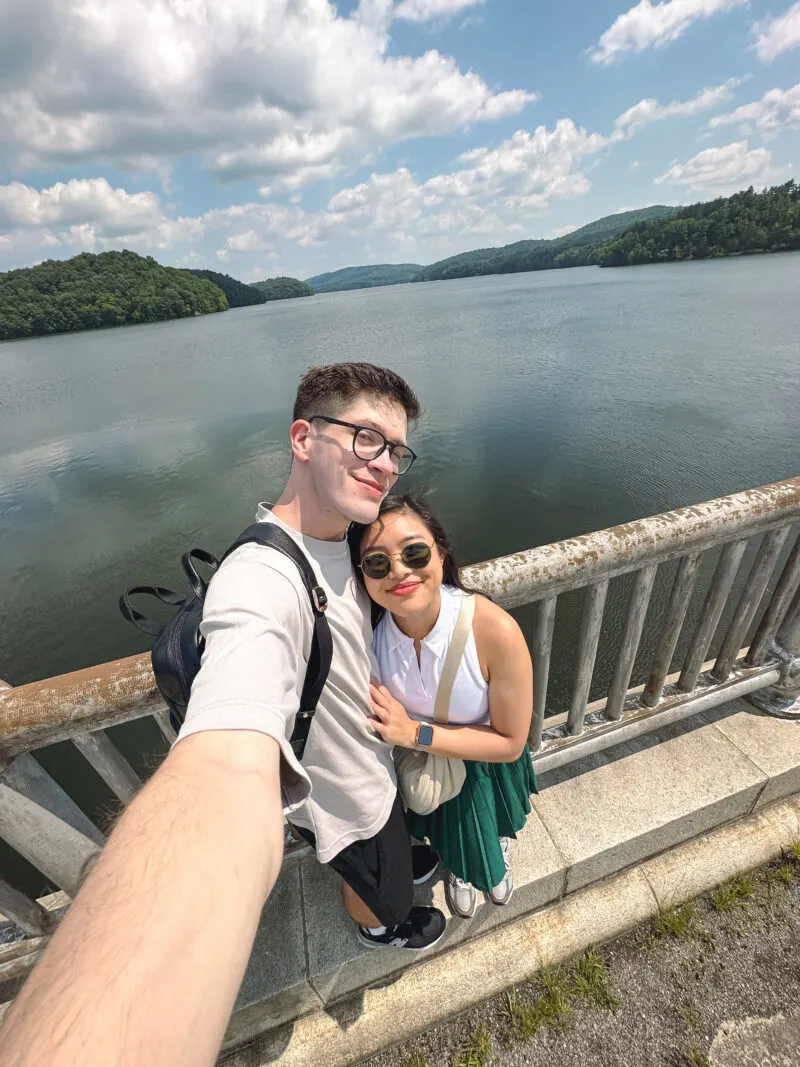 There's also a free parking lot on Croton Dam Road, right off of Croton Gorge Park (the road), with a footpath that leads you along the top of the bridge.
The bridge is pedestrian-only, and it offers up stunning views from every corner.
We visited both the park and the top of the bridge, and the views all around were amazing!
Throughout the year, people even do fishing, sledding, and cross country skiing at the park.
LOCATION: 35 Yorktown Rd, Croton-On-Hudson, NY
---
Yes, I'm talking about that Village of Sleepy Hollow that we all grew up hearing about!
This real-life Halloweentown was the inspiration behind Washington Irving's "The Legend of Sleepy Hollow", and the author is actually buried in the Sleepy Hollow Cemetery.
It was really cool visiting some of the most iconic sites in Sleepy Hollow, including the Sleepy Hollow Cemetery, Old Dutch Church, Headless Horseman Bridge, and Headless Horseman Statue.
Other fun facts about Sleepy Hollow: all of the street signs are orange and black, and the local high school's team mascot is the Headless Horseman!
Halloween season is definitely the best time to visit Sleepy Hollow, with really fun events like The Great Jack O'Lantern Blaze, where you get to see over 7,000 illuminated pumpkins.
---
Stroll along the different waterfront areas
Westchester County is bordered by the Hudson River to the west and the Long Island Sound to the east, so you'll find plenty of gorgeous waterfront areas.
We really enjoyed checking out all the different waterfronts and enjoying all of the views!
Tarrytown
Strolling along the riverside esplanade at the Scenic Hudson RiverWalk Park at Tarrytown was really nice, and it was also located by the really cute historic Tarrytown train station.
While you're here, stop into The Bakehouse of Tarrytown, an adorable old-fashioned bakery and café within the train station!
Ossining
The Ossining waterfront has two really cool structures if you're lookin' for a good photo opp.
We saw quite a few people kayaking and SUP boarding along the Hudson River, which would be a really fun activity if you wanted to get out on the water!
If you're looking for somewhere to dine, 3 Westerly is an amazing seafood restaurant located along the waterfront, and Bigfoot Creamery is a fantastic ice cream kiosk next-door.
Yonkers
The Yonkers waterfront has a really nice walking path with stunning views, and they even host live outdoor concerts during the summer months.
We also saw people SUP boarding along the river here!
Be sure to stop into Dolphin Restaurant for an incredible seafood cuisine and Lost Borough for unique ice cream flavours.
All of the waterfront areas were really nice to explore, and they'd be especially nice to walk along for a post-dinner sunset stroll.
There are a lot more waterfront areas around Westchester County, but these were just the ones we visited!
---
Kayak or SUP board along the Hudson River or Long Island Sound
With the beautiful bodies of water surrounding Westchester County, you've gotta get out and do something fun on the water!
We definitely would've gone kayaking or SUP boarding if there was time on our schedule.
We saw people out on the water when we visited different waterfronts around Westchester, and it looked like a lot of fun!
There are a good number of sport rental shops that offer kayak, canoe, and SUP board rentals in Westchester.
P.S. If you're in the mood for rollercoasters, you can also visit Playland Park located alongside the Long Island Sound!
---
Go café hopping
Get caffeinated at one of Westchester's many cute cafés and coffee shops.
We wanted to have as much time to explore Westchester as possible, so we had quick café breakfasts during our entire weekend trip.
We love hitting up cafés and trying unique coffee drinks and pastries, so we were happy to check these spots out!
Coffee Labs Roasters, an artsy little coffee shop in Tarrytown.
There were quite a few people typing away on laptops or having chats with friends on a Friday morning, and it was a really nice atmosphere.
You absolutely need to try the Miel Lavender (their version of a lavender latte), which is definitely one of the best coffee drinks I've ever had.
LOCATION: 7 Main St, Tarrytown, NY
Muddy Water Coffee & Cafe is another really great and friendly coffee shop in Tarrytown.
It's a great spot for takeout in Westchester, and they've got plenty of food options, from soups to samosas!
Their empanadas are a must-try – I had the black bean and mushroom empanada, and it was amazing.
I was in the mood for a unique summery drink, and they made me a cold brew lemonade, which I don't think was on the menu!
LOCATION: 52 Main St, Tarrytown, NY
Other cafés we would've loved to have tried were Bluestone Lane (their brunch looks fantastic) and Mimi's Coffee House (they have build-your-own avocado toast!)
---
Go on an ice cream tour
Adam and I are big ice cream fanatics, and we always love trying unique ice cream flavours.
You'll find plenty of fantastic ice cream shops in Westchester offering everything from the classics to more funky creations.
Lost Borough Ice Cream is a super cool spot in Yonkers with a really fun interior and plenty of fun flavours handcrafted in small batches.
The Lavender Honey + Walnuts flavour was to die for, and we also really enjoyed the Coconut Sorbet.
Aside from ice cream and sorbets, you'll also find banana pudding and boba (or bubble tea, to my fellow Canadians!)
LOCATION: 1 Larkin Plz, Yonkers, NY
Bigfoot Creamery is a super cute ice cream kiosk in Ossining that serves up their own handmade ice cream alongside guest flavours, and you can find them at Henry Gourdine Park.
We tried an amazing Birthday Bash ice cream from Perry's, a New York-based ice cream chain that's been around for over 100 years!
LOCATION: 1A Westerly Rd, Ossining, NY
Other spots we would've loved to try include Longford's Ice Cream for their small-batch ice cream and Village Creamery for their unique homemade flavours!
---
Westchester County is a foodie's haven, with so many fantastic restaurants offering up all kinds of cuisines.
We tried several amazing restaurants during our visit to Westchester County, which I'll share our experiences about below!
Creative wood-fired pizzas are what you'll find at this rustic and graffiti-covered spot in Dobbs Ferry.
We adored the unique Everything 2.0 pizza, which featured everything spice, egg sauce, a spicy house-made sausage, mozzarella, and parmesan.
Adam also got the Griddle Burger, which was really good!
LOCATION: 14 Cedar St, Dobbs Ferry, NY
Dolphin Restaurant is a lovely riverside restaurant in Yonkers serving up Mediterranean-inspired seafood cuisine.
We enjoyed the 8oz Angus Burger and Crispy Flounder, and the complimentary garlic bread was super good.
It was my first time trying flounder, and it was delicious and seasoned to perfection!
LOCATION: 1 Van Der Donck St, Yonkers, NY
This upscale waterfront restaurant in Ossining serves up elevated American fare in their nautical-inspired space.
We got the Crunchy Rice Cakes, Wagyu Steak Tartare, and Roasted Halibut, and everything was fantastic.
They've also got a really beautiful riverside patio if you're in a patio mood!
LOCATION: 3 Westerly Rd, Ossining, NY
Goosefeather serves up Cantonese fusion cuisine at their gorgeous restaurant at the Tarrytown House Estate on the Hudson, a beautiful historic hotel in Tarrytown.
Chef Dale Talde is behind the menu at Goosefeather, who's been on cooking shows like Top Chef and Chopped!
Every dish we tried on the menu was impeccable, but my favourite was definitely the Spicy Salmon Tartare.
Goosefeather also has a fantastic brunch menu, but sadly we weren't able to fit brunch here into our schedule.
The Kung Pao Chicken & Mochi Waffles really caught our eye on the brunch menu, but they do have a Mochi Waffle dessert on the dinner menu!
LOCATION: 49 E Sunnyside Ln, Tarrytown, NY
More note-worthy restaurants in Westchester County
Blue Hill at Stone Barns is a two Michelin Star farm-to-table restaurant in Tarrytown, and reservations are very exclusive.
They also offer a more casual cafeteria experience during lunch hours.
There are over a dozen Bib Gourmand restaurants in Westchester as well, including:
A brunch spot we really wanted to try during our visit was Mt. Kisco Diner, but sadly it didn't fit into our schedule.
They serve up an epic selection of pancakes and all-day breakfast, including their Cookie Monster Pancakes (which are blue!) and Cannoli Pancakes.
There are a lot of incredible restaurants in Westchester County, and we can't wait to come back and try more spots!
---
We stayed at the gorgeous Tarrytown House, a historic estate dating back to the early 1800s, during our stay in Westchester County.
The 26-acre property is absolutely stunning, and we loved that they blended the historical architecture with modern structures.
We enjoyed evening strolls around the property during both nights we stayed here, and it was so lovely.
We loved how serene our stay at the Tarrytown House Estate was, and it was only less than a 10 minute drive to get into the main downtown area of Tarrytown!
They've got one of the most incredible gyms I've ever seen in a hotel, and they've also got a basketball court, tennis court, and indoor and outdoor swimming pools.
We loved staying in Tarrytown and being so close to so many incredible restaurants and cafés.
The hotel is also only a few minutes' drive away from Lyndhurst Mansion and Washington Irving's Sunnyside!
If you're looking for somewhere to stay during your stay in Westchester County, the Tarrytown House Estate on the Hudson would be a fantastic option.
🏨 Book a stay at the Tarrytown House Estate on the Hudson on Expedia
🏨 Book a stay at the Tarrytown House Estate on the Hudson on Booking.com
LOCATION: 49 E Sunnyside Ln, Tarrytown, NY
---
Best things to do in Westchester County:
Wander through Untermyer Gardens
Go on a mansion tour at Lyndhurst Mansion
Explore Croton Gorge Park
Visit the Village of Sleepy Hollow
Stroll along the different waterfront areas
Kayak or SUP board along the Hudson River or Long Island Sound
Go café hopping
Go on an ice cream tour
Dine at the incredible restaurants in Westchester
Stay at the historic Tarrytown House Estate on the Hudson
These were some of the best things to do during your visit to Westchester County, New York!
If you want a breakdown of our full weekend itinerary, here it is:
Day 1:
We flew from Billy Bishop Toronto City Airport (YTZ) in Toronto to Newark Liberty International Airport (EWR) in New Jersey, which was only about an hour flight.
We then grabbed our car rental and drove about an hour from Newark over to Yonkers.
Lunch at Dolphin Restaurant
Dessert at Lost Borough Ice Cream
Explore Untermyer Gardens
Dinner at Goosefeather
Day 2:
This was our only full day in Westchester County, so we wanted to make the most of it!
Breakfast at Coffee Labs Roasters
Explore Croton Gorge Park
Lunch at 3 Westerly
Dessert at Bigfoot Creamery
Dessert at The Bakehouse of Tarrytown
Explore Lyndhurst Mansion
Dinner at The Parlor
Explore Sleepy Hollow
Day 3:
We had a quick last breakfast in Westchester before returning our car rental at the airport.
Breakfast at Muddy Water Coffee
Westchester is such a fantastic and easy getaway from Toronto and there's so much to see and do, whether you're a history buff, foodie, or nature lover.
Have you been to Westchester County before? What are your favourite things to do in this beautiful part of New York State? Let me know on Twitter or Instagram!
Plan your trip to New York
If you're planning a trip to New York, you might find these posts helpful:
Be sure to keep up with me on Instagram, TikTok, Twitter, Facebook, and Pinterest if you aren't already!
Feel free to subscribe to my weekly newsletter to get my blog posts delivered straight to your inbox.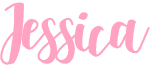 ---
Like this post? Pin it for later!