On the hunt for the best things to see and do in and around Ithaca, New York?
Adam and I did a road trip around Upstate New York this spring, and we made a short but sweet stop in Ithaca.
Ithaca is home to Cornell University, an Ivy League college, and fun fact: Bill Nye the Science Guy is an alumni.
We couldn't believe we'd never heard anything about Ithaca before our visit, because it's surrounded by gorgeous waterfalls, right in the city!
We totally wished we'd at least spent a night here to have more time to explore, but we'll definitely be coming back again someday.
Here are some of the best and most unique activities and things to do in Ithaca, New York!
Plan your trip to New York
If you're planning a trip to New York, you might find these posts helpful:
Be sure to also follow me on Instagram and TikTok – I share a lot more content on those platforms that don't make it to the blog!
---
Best things to do in Ithaca, NY
---
Ithaca is nestled in the incredible Finger Lakes region of New York, which is filled with gorgeous hikes and trails.
Ithaca Falls is a stunning waterfall located near the downtown area, and it stands at an impressive 150 feet high and 175 feet wide.
We only ran into one other couple when we visited on a beautiful spring day, and we had it all to ourselves once they left.
It's about a 5 minute walk to get from the parking lot to the falls, and it's a super easy walk.
You can even walk right up to the falls to see them in all their glory!
LOCATION: 916 Stewart Ave, Ithaca, NY
---
You literally won't believe that the Cascadilla Gorge Trail is in the heart of Downtown Ithaca when you see it.
Along this 2.1 km trail are eight incredible waterfalls lining Cascadilla Creek, all of varying sizes.
You'll even see some houses on the cliffs up above – they're so lucky to have the gorge as their backyard!
It's really cool that you can walk straight through the gorge and be right next to all of the amazing falls.
Since a lot of the path is either paved or has stairs, it's quite an easy trail, though unfortunately not accessible or suitable for anyone with strollers.
Adam actually found this trail for us and surprised me with it, and he kept tricking me by saying "I think this is the last waterfall", knowing there were eight of them to see lol.
There isn't a specific parking lot for the trail, so you'll have to pay to park on the street on East Court Street or Linn Street, right by Treman Triangle Park.
The trail is also right by Cornell University, so it's the perfect excuse to explore the campus!
LOCATION: Cascadilla Gorge Trail, Ithaca, NY
---
This Ivy League college was founded in 1865, and you'll find stunning historical buildings around campus.
The A. D. White Library is one of the most beautiful libraries in the USA, and you can also check out the beautiful and serene Cornell Botanic Gardens.
I actually didn't know anything about Cornell before we visited, other than it being mentioned by Andy on The Office (which is available on Crave for my Canadian friends!)
Sadly, we didn't have time to stop at Cornell during our time here, but we definitely will next time we come!
---
The gorgeous Cornell Botanic Gardens was founded in 1875, so it's been around for almost 150 years.
This 4,000 acre site offers offers over 500 acres of stunning gardens and natural areas for you to explore, including waterfalls!
The gardens themselves are free to visit year-round, but there is a parking fee of $1.50 an hour.
Cornell Botanic Gardens is also part of the Cornell University campus!
LOCATION: 124 Comstock Knoll Dr, Ithaca, NY
---
Ithaca Commons is a pedestrian-only area in Downtown Ithaca, where you'll find restaurants, shops, and more.
Stop into the Alley Cat Cafe to play with the cats and grab a delicious Asian-inspired pastry from South Korean bakery chain, Paris Baguette.
If you're a history buff, you can check out the History Center in Tompkins County here.
A lot of annual festivals and events are also hosted in Ithaca Commons throughout the year, which is really fun!
---
Spend some time playin' around with the adorable cats at the Alley Cat Cafe.
This friendly cafe hosts rescue cats from volunteer-run organization, Browncoat Cat Rescue, and all cats are adoptable.
Admission to get into the cat room is $5 USD, where you can spend 30 minutes playing with the kitties.
They also have a fun 1-hour cat yoga experience on Tuesdays and Saturdays for $30, and it has to be booked ahead of time.
They've got a great selection of coffee and tea drinks as well, and you can bring them into the cat room.
They've also got plenty of fun cat accessories and cat-themed souvenirs and gifts that you can shop, and I bought an adorable cat pin for my backpack here.
Masks are required to enter the cafe, so be sure to have one on-hand!
LOCATION: 112 N Cayuga St, Ithaca, NY
---
If you're a big foodie, you'll definitely want to check out the Ithaca Farmers Market, which has been operating for over 50 years!
You can shop goodies from local farmers, chefs, and artisans that are all from within 30 miles of Ithaca.
You'll find everything from local produce, to jellies and sauces, to hot foods at this bustling weekend market.
The market is actually housed under a permanent pavilion by Cayuga Lake, and it's super cute!
They open Saturdays from April through December and Sundays from May through November.
LOCATION: Ithaca Market Steamboat Landing, 545 3rd St, Ithaca, NY
---
Cayuga Lake is the longest and second largest lake of the Finger Lakes, and Ithaca sits at the southern part of this picturesque glacial lake.
Go for a drive along the scenic byway circling the lake, or go paddle-boarding on the waters.
You'll also find plenty of wineries, breweries, cideries, and distilleries around the lake, including the Cayuga Lake Wine Trail, which is America's very first wine trail!
If you're visiting with a group of friends and have a day free, this 6-person guided winery tour is a great option.
---
The epic Taugannock Falls is located by the southwestern part of the Cayuga Lake, about a 15 minute drive from Downtown Ithaca.
It sits at a whoppin' 215 feet high, which is actually higher than Niagara Falls!
There are multiple hiking trails where you can see the falls and the gorge, some of which are only open seasonally.
LOCATION: 1740 Taughannock Blvd, Trumansburg, NY
---
If you're up for a little adventure, go on a hike at Buttermilk Falls State Park and take a dip in the natural swimming holes throughout the trail.
You'll be climbing a lot of stairs on this hike, so be sure to pack some good shoes and plenty of waterr!
There's also a parking fee of $9 USD.
LOCATION: 106 E Buttermilk Falls Rd, Ithaca, NY
---
Best things to do in Ithaca, NY:
Visit Ithaca Falls
Hike along the Cascadilla Gorge Trail
Check out the Cornell University campus
Wander through the Cornell Botanic Gardens
Shop and dine at Ithaca Commons
Play with cats at the Alley Cat Cafe
Shop at the Ithaca Farmers Market
Visit Cayuga Lake
See the epic Taugannock Falls
Swim at Buttermilk Falls State Park
These were some of the best things to do around Ithaca, NY!
Ithaca is about a 4 hour drive from Toronto, which is actually the same distance from New York City to Ithaca.
Hamilton, Ontario is known as the waterfall capital of the world, but it's changed a lot from how it used to be, so we find that it's not worth visiting anymore.
With Ithaca being just a 4 hour drive away from us, we can't wait to visit again!
Have you been to Ithaca before? What are some other fun activities and unique things to do in the city? Let me know on Twitter or Instagram!
Plan your trip to New York
If you're planning a trip to New York, you might find these posts helpful:
Be sure to keep up with me on Instagram, TikTok, Twitter, Facebook, and Pinterest if you aren't already!
Feel free to subscribe to my weekly newsletter to get my blog posts delivered straight to your inbox.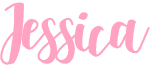 ---
Like this post? Pin it for later!