I went to Hong Kong for the first time earlier this month, and one of the things I was looking forward to most was all the food.
There are so many delicious spots to eat in Hong Kong, and pretty much every spot we visited had amazing food!
We stayed with my best friend Rui's family and did have some home cooked meals, but we pretty much ate out at restaurants for most of our meals.
Here's where to eat and drink in Hong Kong in alphabetical order!
Be sure to also follow me on Instagram and TikTok – I share a lot more content on those platforms that don't make it to the blog!
---
Best restaurants in Hong Kong
---
Agnès b. Café
We stumbled across this place while waiting for our friend inside a mall, and I thought it looked pretty cute inside.
I got the crème brûlée iced coffee, which was perfect for my sweet tooth.
Rui got the ginger iced coffee, which has a strong taste of ginger if you're into that (I'm not).
We also got an escargot dish on top of mashed potatoes, and it was delicious.
LOCATION: Central (near Sheung Wan MTR Station) | Website
---
Café de Coral
Café de Coral is the kind of place you could eat at every single day.
This classic HK cafe is shockingly cheap and their food isn't too bad.
I tried milk tea at many different places while in Hong Kong, and theirs was actually my favourite spot.
The condensed milk toast is really good as well!
LOCATION: Various locations | Website
---
Charlie Brown Café
While the exterior of the Charlie Brown Café looks pretty run down, the interior is really cute.
This place lacked decent AC, which made it difficult to drink the cream of pumpkin soup, even though it was really tasty.
The pancakes tasted like they were made of basic pancake mix, and they weren't worth getting even for Charlie Brown's face.
We also got the mini burger platter, and the beef burger was delicious, but the chicken one was just alright.
We ordered so much food that we could only finish half of it.
The portions are pretty large here, so I recommend not ordering a bunch of dishes and drinks like we did!
LOCATION: Tsim Sha Tsui (near Tsim Sha Tsui MTR Station) | Website
---
Dim Sum Icon
We actually came here expecting the Gudetama Café, but apparently Dim Sum Icon changes the theme of the café every now and then, so it turned out to be the Kobitos Café.
Kobitos is also a cute character, so we decided to stay and try it out anyways.
I'm still thinking about how delicious these adorable custard-filled baos were.
When you poked these little guys in the mouth, it looked like spit was coming out!
While the dim sum was good, but the service wasn't very great.
It's still worth coming here though, because it's really cute.
There's also another Dim Sum Icon location in Central.
LOCATION: Tsim Sha Tsui | Website
---
Grand Avenue Thai Café
We also stumbled across this place at a mall, and we came here during afternoon tea.
We ordered fruit soda, Thai iced tea, and mini burgers, all of which were very delicious.
There are also two other Grand Avenue locations in Tseung Kwan O.
LOCATION: Tsuen Wan (near Tsuen Wan West MTR Station) | Website
---
Pompompurin Café
As you can probably tell, I have an obsession with cute things…
So of course I had to stop by the Pompompurin Café!
I got the taco platter, Rui got the carbonara pasta, and we shared the caramel and banana hotcakes plate.
I'd come back just for the hotcakes!
LOCATION: Causeway Bay (near Causeway Bay MTR Station) | Website
---
Shugetsu
I'm usually not a huge fan of ramen and I usually can't even finish the bowl when I do eat it, but the food here was amazing enough to make me want to eat the entire bowl.
We went to the Central location, but there's also one in Quarry Bay.
LOCATION: Central (near Sheung Wan MTR Station) | Website
---
Teawood
We went to this Taiwanese café called Teawood that reminded me of Ten Ren's here in Toronto.
The food basically tasted like what you'd get at Ten Ren's, and it was delicious.
I got the lavender milk tea, which was awesome.
They had these cute mini shovels as spoons!
LOCATION: Various locations | Website
---
Uchi Coffee
Despite the horrible service, Uchi Coffee was one of my top favourite spots.
I ordered the "hamburg", which I thought was a misspelling of "hamburger", but it isn't.
The food was delicious, and so were the drinks.
We went to the Ma On Shan location, but there's also one in Tai Wai.
LOCATION: Ma On Shan (near Wu Kai Sha MTR Station) | Website
---
Watami Japanese Casual Restaurant
We came here late one evening because we were hungry and didn't know where else to go.
I got the deluxe sashimi plate and it was actually really fresh! We also shared an amazing chicken skewer platter.
We went to the location in Kwai Fong (near Kwai Fong MTR Station).
LOCATION: Various locations | Website
---
Check out my Hong Kong vlogs (part one and part two) to see more!
To conclude this post, what everyone told me is true: Hong Kong food is amazing!
We also ate quite a bit of dim sum while in Hong Kong, but I honestly thought it tasted like any dim sum you could eat here in Toronto.
Although most of the food we ate was really greasy and I ate ice cream everyday (sometimes multiple times a day), I somehow managed to maintain my weight throughout the trip.
Rui and I were worried that we'd put on a lot of weight, but we knew our limits and did a ton on walking.
Plus, the weather in Hong Kong was so humid!
Have you been to any of these restaurants? Where are your favourite spots to eat in Hong Kong? Let me know on Twitter or Instagram!
If you're planning a trip to Hong Kong, here are some other posts to help you plan your perfect trip:
Be sure to keep up with me on Instagram, TikTok, Twitter, Facebook, and Pinterest if you aren't already!
Feel free to subscribe to my weekly newsletter to get my blog posts delivered straight to your inbox.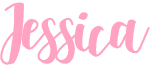 ---
Like this post? Pin it for later!