We visited Hong Kong during the very hot and sweaty month of June, and today I'm sharing a few tips on what to pack and what to wear in Hong Kong during the humid summer months!
I had to wear breezier outfits that were conservative enough to keep aunties* from fainting, while still maintaining my sanity in the humidity.
One of our friends wore a tank top without a bra, and an auntie walked by in horror.
Here are my tips on dressing for Hong Kong weather, along with some cute Hong Kong summer outfit ideas!
*Auntie or uncle is how Asians refer to people who are older than us, for those of you who are wondering.
Be sure to also follow me on Instagram and TikTok – I share a lot more content on those platforms that don't make it to the blog!
---
What to pack for Hong Kong
Clothing
I'll chat more about what clothes to wear in Hong Kong in a bit, but you'll definitely want to pack lightweight clothing for extremely humid weather.
Personal care
Pack your basic personal care essentials, like shampoo and soap.
You won't need any hair tools, because your hair will likely get ruined by the humidity anyways.
Cash
A lot of places operate as cash-only, so you'll have to bring some Hong Kong dollars (otherwise known as HKD).
Hand sanitizer
If you plan on eating street food, you'll want to bring along some hand sanitizer.
Not only will you be handling cash, but you'll be touching food right afterwards.
Plus, you'll want to clean your hands after eating anything sticky!
---
What to wear in Hong Kong during the summer
Hong Kong gets insanely hot and humid during the summer, and you're going to want to pack lightweight and breathable clothing.
Here's a packing list of what you should bring to Hong Kong:
Breezy layers (button downs, kimonos)
Tank tops
Shorts
Comfortable sandals
Pack as little clothes as possible if you plan on shopping.
Clothes shopping in Hong Kong can be insanely cheap, and you can find tons of cute pieces.
I found an outfit that I wore to Hong Kong Disneyland, and it totalled to $8 dollars Canadian.
The top was $3 and the shorts were $5.
The quality is actually comparative to Brandy Melville clothing, so not too shabby for the price!
Fashion in Hong Kong is pretty different than in Canada, and while a lot of clothes are more of what's trendy in Asia, you can find Western fashion pieces as well.
---
Breezy layers
Yes, Hong Kong is a little conservative, but they're not crazy about it.
There's no need to cover everything up.
Tons of tourists travel to Hong Kong all the time, and they're used to seeing bare shoulders and thighs.
I brought along a lightweight shirtdress (similar here) and a sheer kimono (featured in my post on Hong Kong Disneyland) to wear over tank tops and cover my booty while wearing short shorts or mini dresses.
Breezier layers will help to cover you, while not adding too much extra layers to make you sweat!
---
Tank tops and shorts
You'll be living in tank tops and shorts your entire trip.
Hong Kong humidity will have you sweating the moment you step outside the door. Literally.
When it feels like a gazillion degrees outside and you're soaked in sweat the second you step outside, you're going to want to be comfortable!
Tank tops and shorts are the way to go, because they're breathable, comfortable, and easy to move around in.
Dresses are fine as well, but my thighs chafed way too much in the heat when I wore them.
---
Comfy sandals
Hong Kong has a great transit system, but you're probably still going to be doing a lot of walking.
Sneakers are great, but my feet sweated so much I had to toss my smelly Nike Roshes once I got back from my trip.
If you can find breathable sneakers, those will work.
Otherwise, comfy sandals that won't kill your feet are the way to go.
The Birkenstock Arizona Sandals are pretty awesome!
---
Hong Kong summer outfit ideas
You don't have to sacrifice looking cute to dress appropriate for the weather.
Here are a few Hong Kong summer outfits you can pack and wear!
Tank tops and shorts
Like I said, you'll probably be living in tank tops and shorts the entire time.
Go for breezier pieces or you'll sweat to death!
I'd say fabric shorts over denim shorts, but still pack denim shorts because they're cute.
Summer dresses
Can't go wrong with a cute summer dress!
I'd go with something that isn't too mini.
Doesn't have to be too grandma, but just something that doesn't show too much of anything.
Maxi dresses might feel a little too heavy in the heat, so go with light midi dresses instead.
Shirt dresses
Shirt dresses are awesome because they're breathable and they can be worn either as dresses or as layers over any other outfits.
Woot for being multifunctional!
---
---
Check out my Hong Kong vlogs (part one and part two) to see more!
Have you been to Hong Kong during the summer before? What Hong Kong summer outfits did you pack and wear? Let me know on Twitter or Instagram!
If you're planning a trip to Hong Kong, here are some other posts to help you plan your perfect trip:
Be sure to keep up with me on Instagram, TikTok, Twitter, Facebook, and Pinterest if you aren't already!
Feel free to subscribe to my weekly newsletter to get my blog posts delivered straight to your inbox.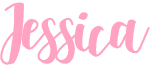 ---
Like this post? Pin it for later!