My friends and I did a road trip from Vancouver to Banff earlier this month, and we had an absolutely amazing time spending 4 days in Banff.
This trip was my first time leaving Ontario, and it was so cool to see other parts of Canada!
We spent around a day and a half in Vancouver and 4 days in Banff.
A lot of hours were spent traveling and driving, but at least we had the boys driving the entire time 😉
We visited at the end of May and got to enjoy the spring weather, which was mostly cool weather.
Here's how we spent an epic 4 days in Jasper and Banff National Parks, Alberta during the spring!
Be sure to also follow me on Instagram and TikTok – I share a lot more content on those platforms that don't make it to the blog!
Plan your Banff & Jasper trip
If you're planning a trip to Alberta, here are some other posts to help you plan your perfect trip:
---
Road trip itinerary: 4 days in Banff
We squeezed in a lot of sights and activities during our British Columbia to Alberta road trip.
It was a bit rushed, but we wanted to pack enough sights as possible during our short trip!
Here's a look at our Banff and Jasper road trip itinerary, which we did in 4 days!
Day 1
Village of Jasper
Athabasca Falls
Columbia Icefield
Lake Louise
Day 2
Day 3
Cave & Basin
Johnston Canyon
Banff Gondola
Day 4
---
Day 1: Jasper, Athabasca Falls, Columbia Icefield, & Lake Louise
After spending 48 hours in Vancouver, we stayed overnight in Blue River, British Columbia.
Our first day in Alberta was dedicated to exploring sights in both Jasper and Banff National Parks.
We visited the village of Jasper, Athabasca Falls, Columbia Icefield, and Lake Louise.
Village of Jasper
In the morning, we took the short drive over to the village of Jasper for a little exploring and breakfast.
It was really cute, and I wish we had more time to explore the village!
We then headed over to Athabasca Falls.
---
Athabasca Falls
Athabasca Falls was a nice area to walk around.
There were so many tourists here – I guess that's what happens when you visit Banff during the busy spring and summer seasons!
You can do river rafting here as well, which is definitely a unique way to experience Athabasca Valley!
LOCATION: Jasper National Park, Jasper, AB | Website
Jerry and Henry hopped over the fence to take photos by the waterfall, thus ruining all the other tourists' photos.
We thought it was hilarious (although I'm sure we annoyed many people trying to get nice photos).
Afterwards, we went to the lake area at the falls.
The photos below are nothing compared to how the scenery looked like in real life.
It was really beautiful here.
---
Columbia Icefield
We wanted to go on the Glacier Skywalk, but it was closed by the time we decided to finally purchase tickets.
The next time I visit Banff, I definitely want to check out the Glacier Skywalk!
Instead, we visited the Columbia Icefield glaciers.
The Icefield was a little difficult to hike up, especially because I twisted my ankle earlier that day.
Nevertheless, the scenery was beautiful and the hike was fun.
If you'd rather go with a guide, you can do a full day tour with roundtrip travel from Banff to Columbia Icefield, which also includes the Glacier Skywalk!
LOCATION: Jasper National Park, Jasper, AB | Website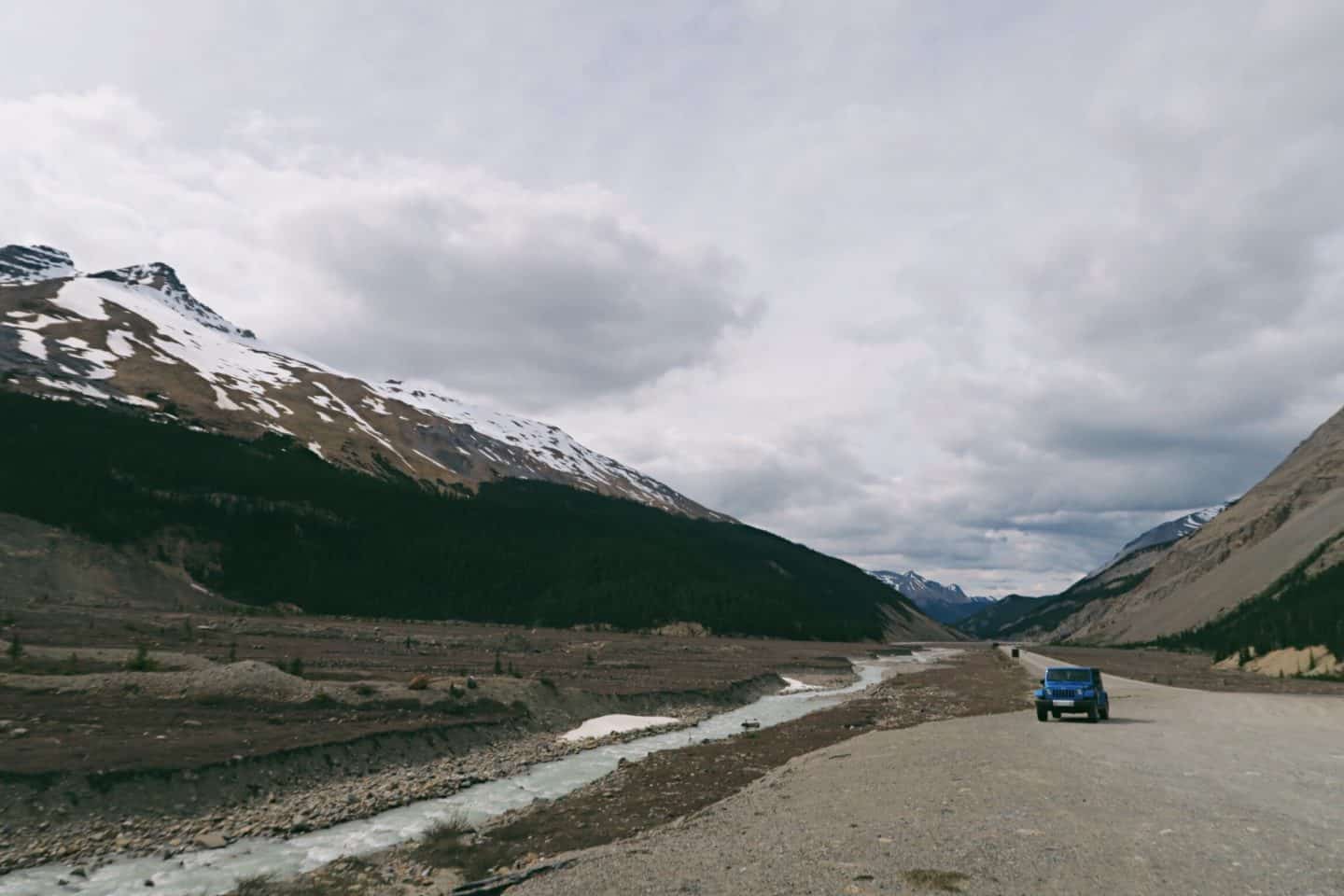 ---
Lake Louise
We stayed at the Lake Louise Inn that night.
We stopped by Lake Louise, and although it was gloomy outside, it was still a gorgeous sight.
The Fairmont Lake Louise was right by the lake, so we ate there for dinner.
The food was pretty good, especially considering it was a hotel restaurant!
If you're looking for places to eat in the area, I've got a post all about the best restaurants in Banff!
LOCATION: Lake Louise, AB | Website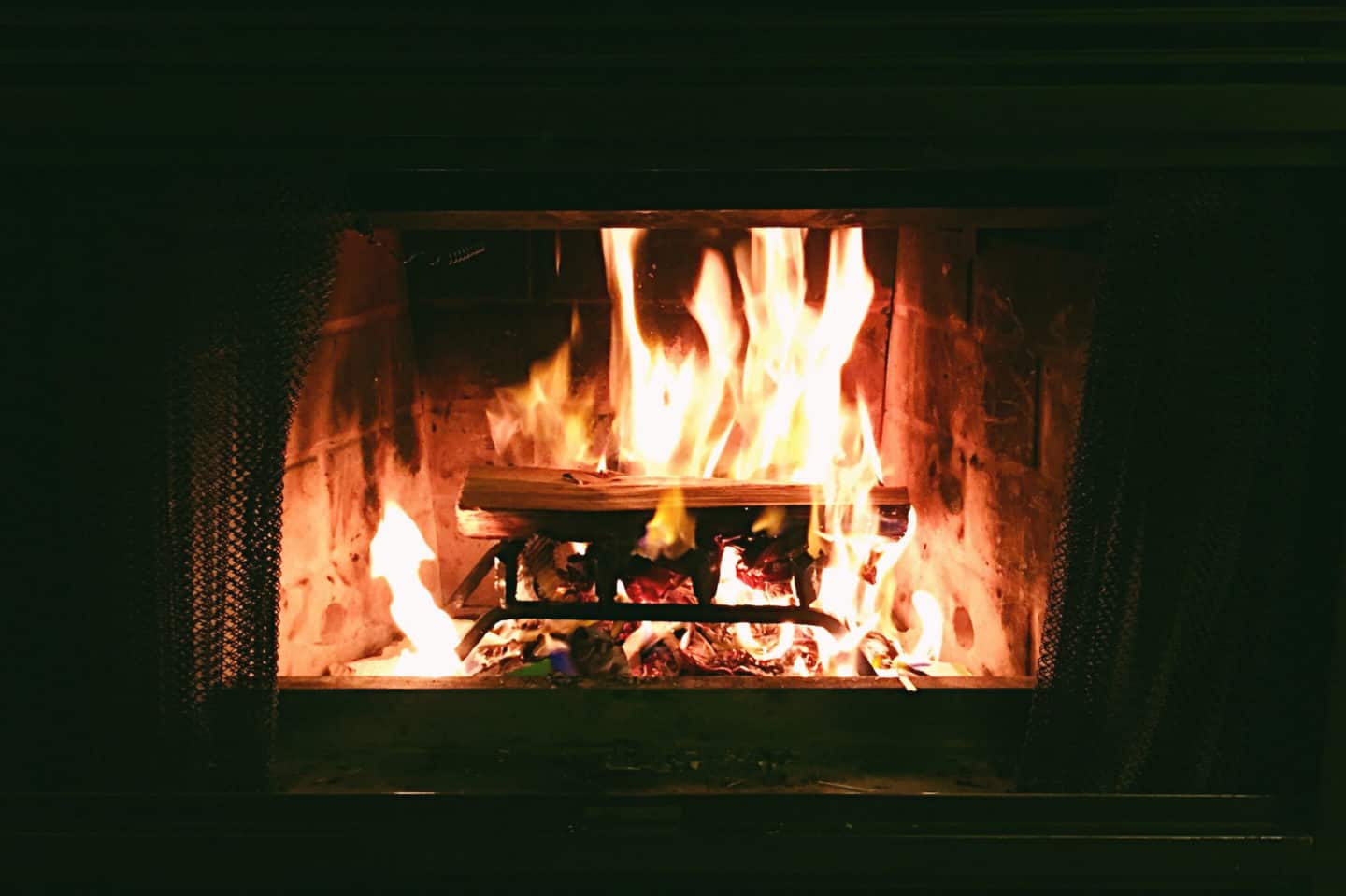 ---
Day 2: Bow Summit
We also ate at the Fairmont the next day for lunch before heading out for the rest of our adventure.
It was more of a chill and relaxed day, so the only thing we had on our plan was visiting Bow Summit.
---
Bow Summit
We hiked up the Bow Summit to get a view of Peyto Lake, but it began snowing pretty hard within minutes of us arriving at the top.
Once the snow and fog hit, we could barely see anything.
So yep, it snows in Banff even in May.
We ended up leaving soon after, but it was fun while it lasted!
LOCATION: Hwy 93 North, Improvement District No. 9, AB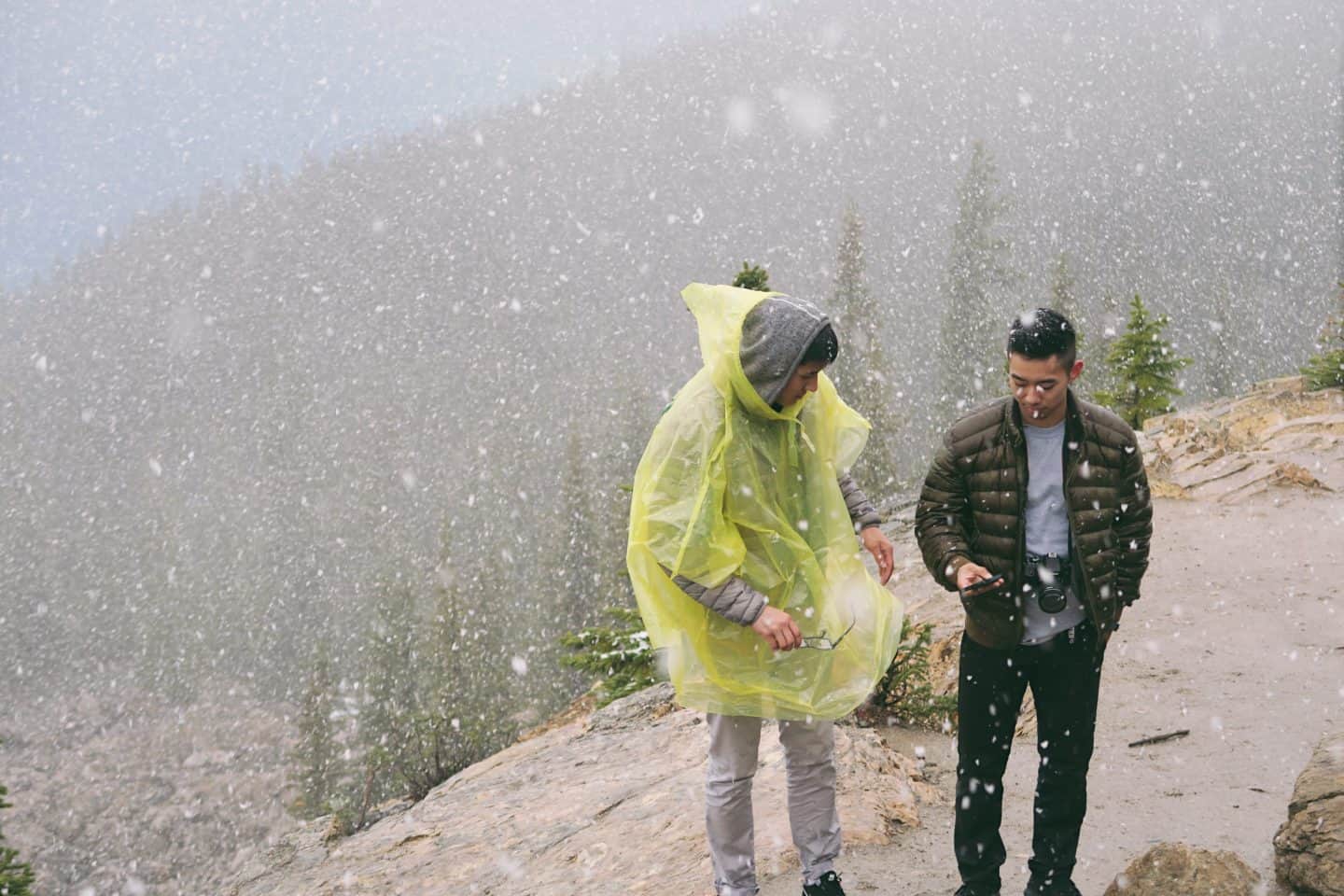 ---
Old Tyme Candy Shoppe
We visited the Old Tyme Candy Shoppe earlier in the day after visiting the Fairmont for lunch.
It's a cute little candy shop located in Lake Louise, with all kinds of candy, snacks, and even ice cream.
We picked up a package of Bean Boozled jelly beans to play with in the evening.
Trust me, you never want to taste the barf flavoured jelly bean.
But it's still a fun game to play with your friends!
LOCATION: 5c Samson mall, Lake Louise, AB | Website
---
Day 3: Cave & Basin, Johnston Canyon, & Banff Gondola
Our third day in Banff was dedicated to exploring Cave & Basin, hiking Johnston Canyon, and going up the Banff Gondola.
Town of Banff
We spent the morning exploring the town of Banff, and it was really cute.
The mountain views from town were absolutely incredible!
We had a quick breakfast at McDonald's before heading out for a day of wandering around Banff.
LOCATION: Banff, AB | Website
---
Cave and Basin National Historic Site
We went to the Cave and Basin Historic Site, not really knowing what to expect (as Henry had added it to the itinerary).
There were some historical artifacts and spaces as well as a small hiking trail.
While we did have fun wandering around, this can definitely be skipped if you're more interested in seeing the beautiful scenery in Banff.
LOCATION: 311 Cave Ave, Banff, AB | Website
---
Johnston Canyon
We went to Johnston Canyon afterwards.
The hike one-way was about an hour long, and it was rainy and wet.
I personally think it looks better in photos than it did in real life.
We still had fun exploring though!
LOCATION: Banff National Park, Banff, AB | Website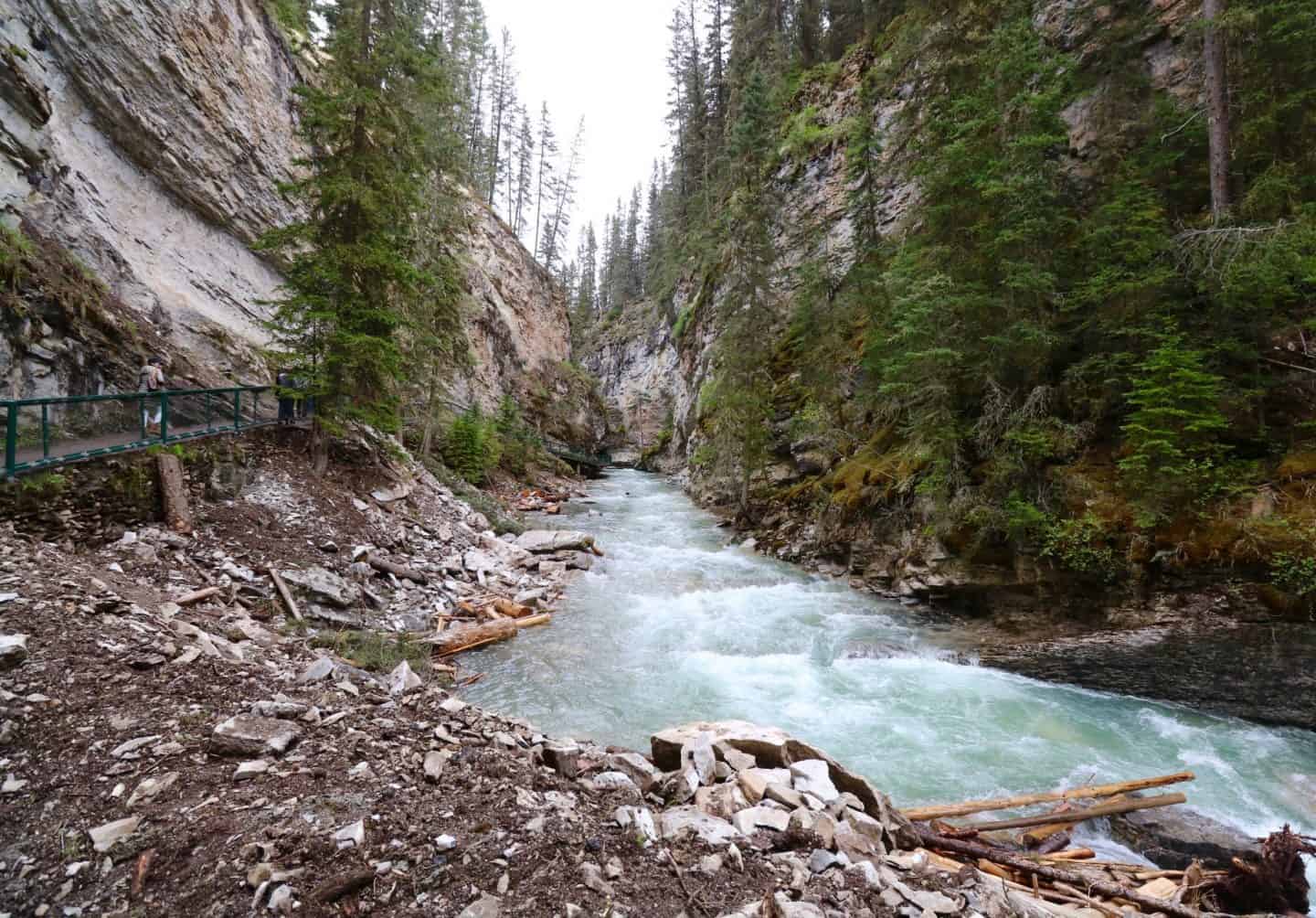 ---
Banff Gondola
Our last spot of the day was the Banff Gondola, which we took up to Sulphur Mountain.
We got there around 7 PM and were worried we wouldn't make it for the returning gondola at 8:30 PM.
It would've been like the horror movie Frozen (not the happy kids movie).
Fortunately, we did make it back!
LOCATION: 100 Mountain Ave, Banff, AB | Website
---
Day 4: Lake Louise & Moraine Lake
Our last day in Banff was more like a half day, as we had to drive back to Calgary for our flight the next day.
We stopped by Lake Louise to drop off Irene (who was meeting her family), then headed off to Moraine Lake before leaving for Calgary.
Lake Louise
We revisited Lake Louise and enjoyed the sunny view we weren't able to see a few days before.
It was packed with other tourists, but it was still lovely!
The water was so clear and blue – nothing like the waters here in Ontario.
---
Moraine Lake
We visited Moraine Lake as a last minute thing.
It was definitely one of the coolest places we visited during our 4 day Banff road trip.
We hiked up using the dangerous method of climbing up rocks, not knowing there was a makeshift "staircase" on the other side of the hill.
It was still well worth it though!
LOCATION: Banff National Park, Banff, AB | Website
---
Staying overnight in Calgary
We stayed the night in Calgary and flew home the next morning.
The Calgary International Airport is the closest one to Banff, just an hour and a half away by car.
If you have some time to spend in Calgary, I've got a blog post all about how to spend 24 hours in Calgary!
---
Driving along the Icefields Parkway
The Icefields Parkway is one of the most scenic highways in the world, which is why Henry wanted to drive along it from British Columbia to Alberta.
We stopped along the highway many times because the view was so astonishing.
Here's a bunch of nice photos of the highway from the entire trip.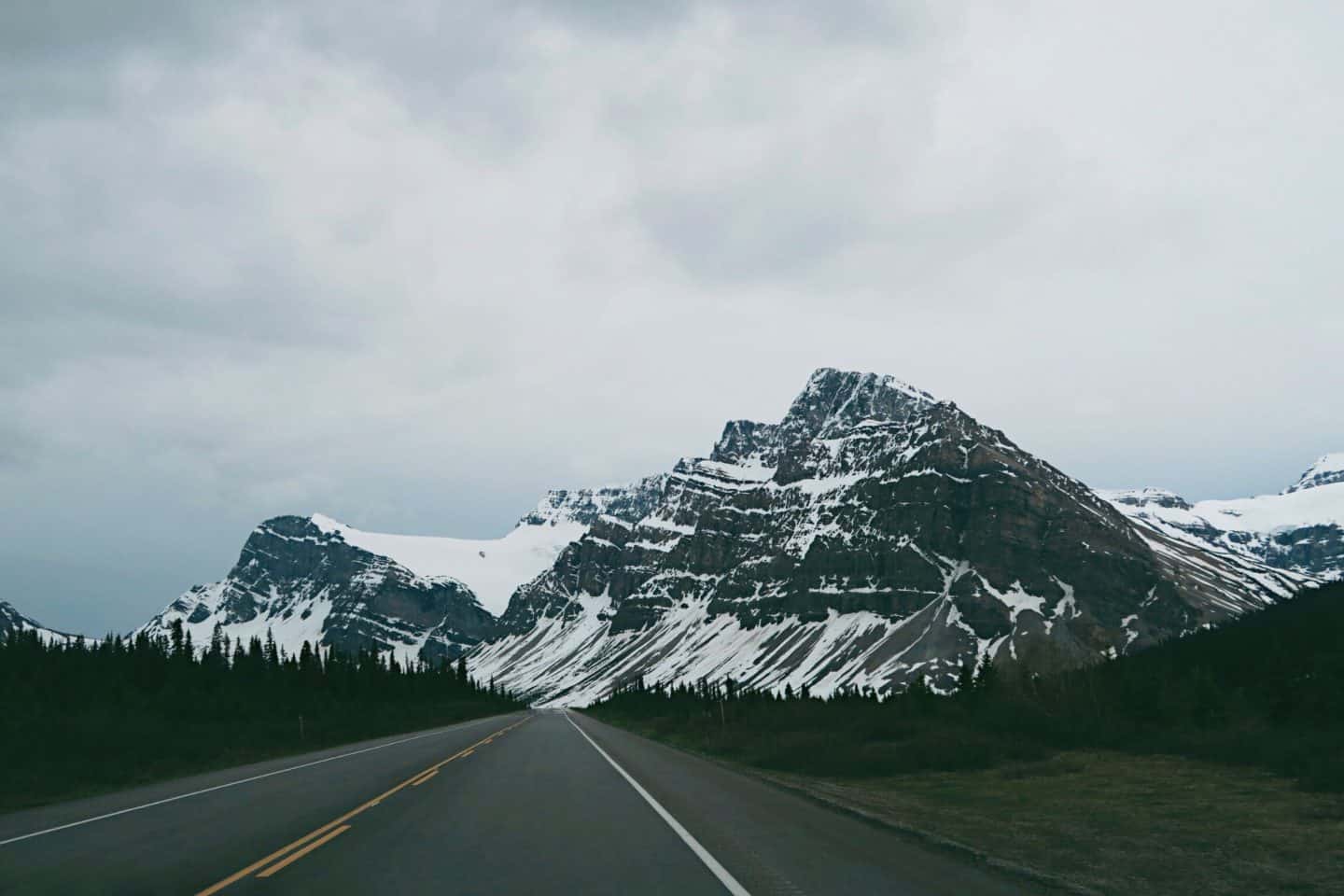 ---
So that's how we spent 4 days in Banff and Jasper – you can watch my Banff vlog to see more of our trip!
It was such an epic road trip, and I'd definitely love to do a Banff and Jasper trip again someday – hopefully in more than 4 days.
I'm extremely glad to be back home in Toronto, but at the same time, I can't wait to travel to Hong Kong next week for the first time.
Have you been to Jasper and Banff National Parks during the spring? How would you spend 4 days doing an Alberta rockies road trip? Let me know on Twitter or Instagram!
If you're planning a trip to Alberta, here are some other posts to help you plan your perfect trip:
Be sure to keep up with me on Instagram, TikTok, Twitter, Facebook, and Pinterest if you aren't already!
Feel free to subscribe to my weekly newsletter to get my blog posts delivered straight to your inbox.

---