Hungry and looking for the best First Markham Place restaurants to eat at?
I've been coming to First Markham Place (known as FMP by all my friends) since I was a kid, and it's definitely changed quite a lot over the years.
The giant Cineplex here used to be a hotspot on weekends before Netflix came into the picture, and the mall used to be the spot to grab bubble tea in Markham before all the bubble tea chains came along.
Even with all the changes over the years, it's still a fantastic place to grab food, and the parking lot is pretty much always packed during lunch and dinner hours.
If you're looking for places to eat in Markham, here are the best restaurants inside First Markham Place to eat at!
And if you're searching for more food spots in specific areas, check out the best restaurants in Main Street Unionville or Downtown Markham.
Be sure to also follow me on Instagram and TikTok – I share a lot more content on those platforms that don't make it to the blog!
More things to do in Markham
If you're looking for more fun things to do in Markham, you might enjoy these posts:
---
Best First Markham Place restaurants
---
Bingz is a fast casual restaurant chain based out of Beijing, and they serve up amazing Chinese crispy burgers.
The crispy burgers are what you should be coming for, but they also have some noodle and wonton dishes, as well as some traditional Chinese drinks (try their Plum Cold Brew)!
They have over 140 locations across China, and you can find their first Canadian restaurant at First Markham Place, with plenty of seating inside.
They've also now got locations inside Yorkdale Mall and Fairview Mall!
LOCATION: Unit 11 & 12, 3229 Hwy 7, Markham, ON
---
If you're looking for authentic Korean food in Markham, you'll need to visit Owl of Minerva.
Owl is a Korean restaurant chain based in Toronto that's been around for around two decades now, and they have a few locations across the GTA!
Their Kamjatang (pork bone soup) and Kalbi (BBQ short ribs) are my faves to order, but everything on their menu is amazing.
You can visit their Markham location at First Markham Place.
LOCATION: 3229 Hwy 7 #7b, Markham, ON
---
Brown Donkatsu is the spot to satisfy your katsu craving in Markham.
They're actually a chain based out of South Korea, and they make Korean-style katsu.
If you don't know what katsu is, it's a Japanese dish of deep-fried meat coated in panko bread crumbs, and it's absolutely delicious.
Especially when it's stuffed with cheese, which you can find at Brown Donkatsu.
They actually make their own bread crumbs in-house, and their signature brown sauce comes in different levels of spicy.
They've also got a location in North York!
If you're looking for even more Korean eats, check out my post on the best Korean restaurants in Toronto.
LOCATION: 3235 Hwy 7 #22, Markham, ON
---
If you're in the mood for Taiwanese food, you'll definitely want to eat at Mabu Generation.
From Taiwanese Style Popcorn Chicken to Taiwanese Style BBQ Sausage, you'll find all the best Taiwanese street eats and other delicious bites on the menu.
If you're looking for a heartier meal, they've got plenty of mini hot pot options alongside rice and noodle dishes.
They've even got Taiwanese drinks and desserts like bubble tea, ice cream cube toast, and dessert bowls with grass jelly, taro balls, and sago.
LOCATION: 3235 Hwy 7 #23-26, Markham, ON
---
If you're looking for the best all-you-can-eat sushi in Markham, KAKA is it.
Just because you're eating AYCE, doesn't mean you have to skimp out on quality.
You'll find plenty of delicious sushi options and izakaya-style eats, including everything from donburi, to skewers, to maki rolls.
They've also got my fave type of sushi available for AYCE: aburi oshi sushi, also known as torched and pressed sushi!
You don't typically find aburi oshi sushi at AYCE spots, and it's literally heaven on earth.
Of course, dessert is always the best part of AYCE, and my fave dessert item here is the matcha crème brûlée.
The atmosphere of their Markham restaurant is also really nice – I love the combo of the dark interior and airy, Scandinavian-style lighting.
You'll find them at First Markham Place, and they also have a location in downtown Toronto on Bay Street!
LOCATION: 3235 Hwy 7 #18A, Markham, ON
---
IKON is actually located at First Markham Centre right behind First Markham Place, but we'll include it in here anyway.
They're known for having fresh and delicious premium sashimi, which you can have in one of their platters or in their donburi (rice bowls).
You'll find a variety of platters you can choose from, and the Salmon Deluxe Sushi & Roll is perfect for salmon lovers.
It features a mix of fresh and torched salmon nigiri and rolls, and it's v delicious.
Their special rolls are definitely worth ordering as well, and they've got an amazing Supreme Roll with otoro, uni, and ikura and a super unique Salted Egg Spikon Roll with a delicious salted egg sauce.
If you're a sashimi lover, try their IKON Chirashi Don, which features the chef's selection of cubed sashimi with tamago, cucumber, ikura, and ponzu sauce.
They also wrap their takeout in fabric, a Japanese method called furoshiki, so you can keep it and reuse it for other things!
Located at First Markham Centre, which is across from First Markham Place, they're kind of hidden, but totally worth the visit.
If you're visiting during lunch, definitely stop into The Library Specialty Coffee in the same plaza, which is an incredible Toronto coffee shop with a new Markham location!
LOCATION: 11 Fairburn Dr Unit 20, Markham, ON
---
The Poke Box is also not actually at First Markham Place – it's right across the street from it.
If you haven't had poke bowls before, it's kinda like sushi in a bowl.
I usually grab the Lava Blaze bowl at The Poke Box – it's absolutely amazing!
You can also find two super cute neon signs at their Markham location, which makes for some v nice Instagram photos!
LOCATION: 3000 Hwy 7, Markham, ON
---
Best First Markham Place restaurants:
Bingz
The Owl of Minerva
Brown Donkatsu
Mabu Generation
KaKa All You Can Eat
IKON Sushi Bar & Lounge
The Poke Box
Of course, you can always just go inside the food court to get a quick, affordable, and delicious meal.
But if you're in the mood to dine in at a restaurant, these were some of the best restaurants at First Markham Place to eat at!
After eating all of the delicious eats at First Markham Place, you can walk it all off at one of York Region's many nice trails, quite a few of which are in Markham.
If you're looking for more great areas in Markham to visit, you have to visit Downtown Markham – they've also got plenty of awesome restaurants worth visiting!
Have you been to any of these restaurants at First Markham Place? Let me know on Twitter or Instagram!
More things to do in Markham
If you're looking for more fun things to do in Markham, you might enjoy these posts:
Be sure to keep up with me on Instagram, TikTok, Twitter, Facebook, and Pinterest if you aren't already!
Feel free to subscribe to my weekly newsletter to get my blog posts delivered straight to your inbox.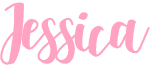 ---
Like this post? Pin it for later!