Looking for the best ice cream pints to shop from local Toronto brands?
As much as I love hitting up local ice cream spots in Toronto and grabbing a scoop, it's nice having ice cream in the freezer at home for when you're just chillin' at home.
If you asked Adam how many times in a year I tell him I want ice cream, you'd probably feel sorry for him.
But if you're here reading this post, you're probably just as addicted to ice cream as I am, so I'll leave you to it.
Here are some of the best Toronto brands selling ice cream pints you can take home with you!
Be sure to also follow me on Instagram and TikTok – I share a lot more content on those platforms that don't make it to the blog!
More Toronto desserts
If you're looking for even more Toronto desserts, you might enjoy these posts:
---
Best ice cream brands in Toronto
---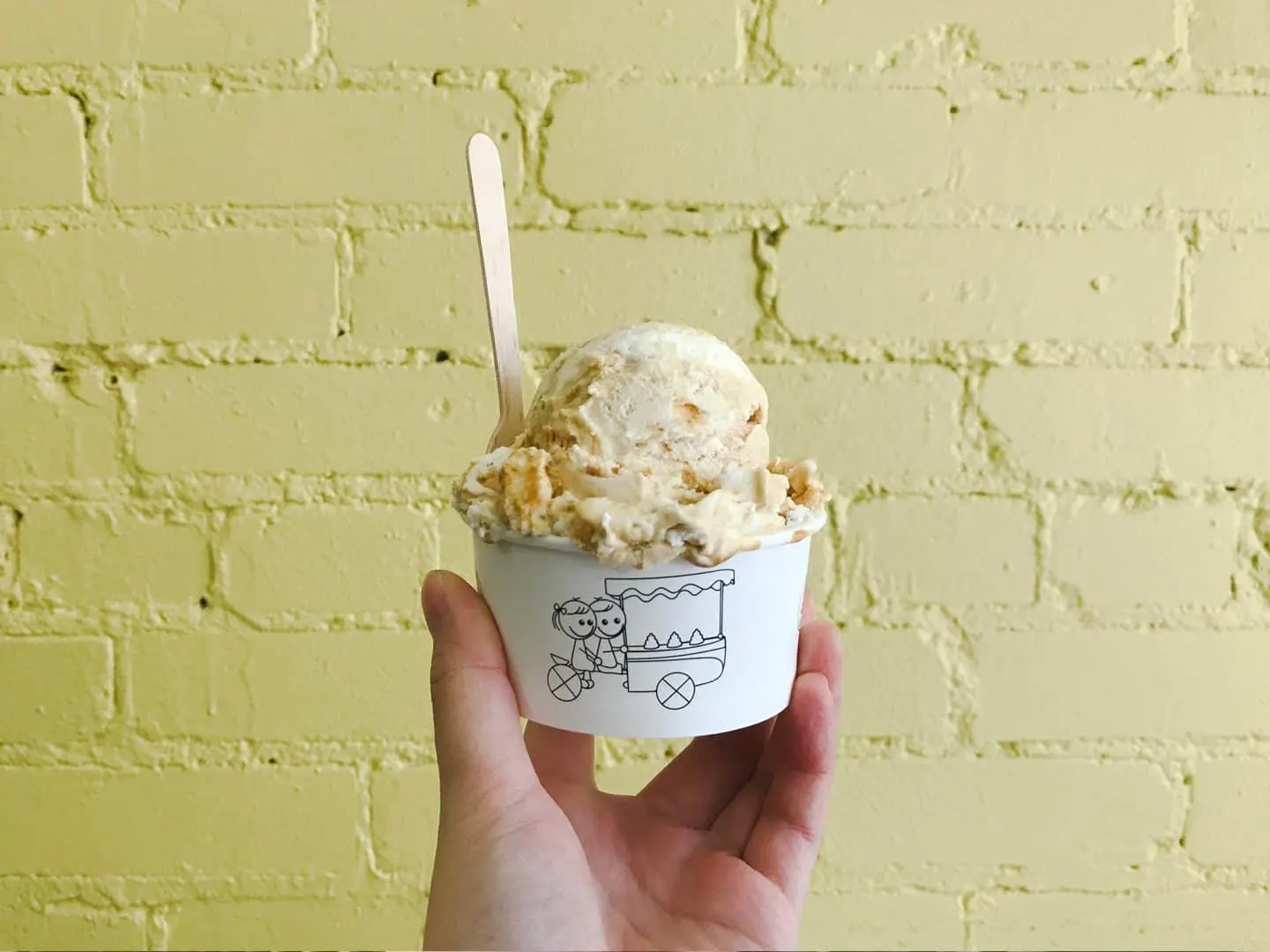 Ed's Real Scoop is one of my fave ice cream spots to visit in the city – their Burnt Marshallow flavour is a dream.
They make small-batch ice cream, gelato, and frozen yogurt at each of their locations in the Beaches, Leslieville, Roncesvalles, and Mimico.
Their Beaches location is actually their OG location, and it's been there for over two decades!
All their ice cream and gelato is made with Ontario milk and cream as well, alongside pure ingredients.
You can grab a scoop and take some pints of their ice cream home with you!
They even give out punch cards where you can earn your way to free ice cream every time you buy a pint. Heck yes.
---
Summer's is a Toronto gem that's been in the chic Yorkville neighbourhood since the 80's.
They make their ice cream in small batches on a daily basis to keep it as fresh as possible!
It's always worth grabbing a fresh scoop at their shop, but if you'd rather have pints at home waiting for you, you can buy them at Sobeys and independent grocery stores in the GTA.
There currently offer 8 of their classic flavours in pints:
Almond Butter Toffee
Strawberry Cream
Vanilla
Campfire Marshmallow
Pistachio
Chocolate Lover's Chocolate
Sea Salt Caramel
Espresso
LOCATION: 101 Yorkville Ave, Toronto, ON
---
I was so sad when I saw Wong's Ice Cream closed up shop, but they've actually partnered up with Basil Box to have their pints sold in all Basil Box locations!
When I heard the news, I literally ran to my nearest Basil Box to grab all the flavours in stock 😛
They've got 5 flavours available in stores now:
Korean Banana Milk
Black Sesame with Salted Egg Swirl
Vietnamese Coffee
Hong Kong Milk Tea
Thai Iced Tea
You can also find their ice cream pints at a small selection of retailers around the GTA.
LOCATION: Various locations
---
Ruru Baked is a teeny tiny, small-batch bake shop in Bloordale, and they're known for their amazing ice cream.
The pint selections change up by the week, and you can peep out their website for the flavours available!
They offer up all kinds of unique Asian flavours like Chrysanthemum, Condensed Milk + Red Bean, and Miso Butterscotch.
If you prefer more simple stuff, they've also got flavours like Neapolitan or Pecan Party.
They don't have many vegan options, but they do offer up seasonal sorbet flavours (which are naturally vegan!)
They're also opening a location inside Pacific Mall in Markham this spring 2023, which is really awesome.
LOCATION: 659 Lansdowne Ave, Toronto, ON
---
You'll often find a line of people hovering outside Bang Bang awaiting their scoops, especially during the summer months.
Grab a pint or two during your next visit to Bang Bang and enjoy it at home, no lines necessary.
I've tried a bunch of flavours over the years, and the avocado and lychee raspberry flavours are by far my most favourite!
They've got a selection of ice cream flavours available as pints, but you can order a special request of custom pints as well!
If you are looking to grab a treat while you're there, enjoy your ice cream in the Hong Kong egg waffle or a cookie sandwich.
LOCATION: 93 Ossington Ave, Toronto, ON
---
You probably know of iHalo Krunch for their charcoal soft serve ice cream, but did you know they also have pints available?
They've got locations at Trinity Bellwoods and High Park, and their High Park location also serves up bubble tea and ice cream cakes!
You can get customized pints with multiple flavours, or just go with whatever they've got in-store.
These are the pint flavours available:
Bean There Done That (vanilla bean)
Black on Black (charcoal coconut)
Ube All the Way
Pandan
Matchabean
Strawberry Milk
Also something fun: iHalo Krunch gives out a free cup or cone of ice cream on your birthday.
LOCATION: Various locations
---
Another fantastic ice cream shop in Toronto is Ice Creamonology, and they make their handcrafted ice cream in-house.
From Almond & Caramel, to Turkish Coffee, to Blueberry & White Chocolate Cheesecake, they've got more than a dozen delicious flavours to choose from.
They're located in the West Queen West Neighbourhood, and they open from March through November!
LOCATION: 1184 Queen St W, Toronto, ON
---
This plant-based ice cream shop is by the co-founder of the popular vegan Bunner's Bake Shop in Toronto, and they've got plenty of pints available!
Take your pick between their unique selection of ice cream flavours like Cherry Chip or Peanut Butter & Saltine Crackers, or go for something more classic like their Strawberry or Earl Grey.
You can shop their pints in-store or find them in select retailers and restaurants around the GTA.
LOCATION: 1448 Dundas St W, Toronto, ON
---
More of a gelato person than an ice cream person?
Death in Venice has some of the best gelato in Toronto, and you can pick up their pints in-store or at some independent grocers.
I love how they have all kinds of super unique flavours, including vegan or plant-based flavours!
There are tons of different pint flavours you can choose from – go for their Peanut Butter and Croissant, Blueberry and Lavender Lemonade (vegan), or Thai Ice Tea (collaboration with Chef Nuit, who owns some of the best Thai restaurants in Toronto!)
It was founded by Toronto couple Kaya and Maddalena, and Kaya actually studied at the Stratford Chefs School and won Chopped Canada (with his Ricotta Lemon Rosemary ice cream!)
LOCATION: 1418 Dundas St W, Toronto, ON
---
Of course we can't forget Kawartha Dairy, an absolute Ontario staple since the 1930s.
I love their classic French Vanilla flavour, and I also love the seasonal flavours they offer – Blueberry Cheesecake (seems like it no longer exists), Pumpkin Pie, and Candy Cane!
They're not actually from Toronto, but because they're so fresh and so good, you'll find them in grocery stores all across the GTA.
I love that they're still owned and run by the same family that started Kawartha Dairy back then, and they're still headquartered in Bobcaygeon, which is located north of Peterborough.
They also have their own retail shops across Ontario if you're looking to get their ice cream right from the source, including one in Newmarket!
---
Best Toronto ice cream brands to shop pints:
Ed's Real Scoop
Summer's Ice Cream
Wong's Ice Cream
Ruru Baked
Bang Bang Ice Cream & Bakery
iHalo Krunch
Ice Creamonology
Honey's Ice Cream
Death in Venice Gelato
Kawartha Dairy
These were some of the best Toronto brands selling ice cream pints!
What are the best ice cream pints you've purchased in Toronto? Let me know on Twitter or Instagram!
More Toronto desserts
If you're looking for even more Toronto desserts, you might enjoy these posts:
Be sure to keep up with me on Instagram, TikTok, Twitter, Facebook, and Pinterest if you aren't already!
Feel free to subscribe to my weekly newsletter to get my blog posts delivered straight to your inbox.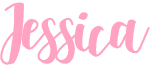 ---
Like this post? Pin it for later!