Searching for the best vegan bakeries in Toronto to visit?
What I love about Toronto's food scene is that there's an endless selection of places to eat for every diet and every craving, and you'll find no shortage of awesome vegan bakeries in the city.
Whether you're looking to shop cakes for a celebration or baked goods for a sweet treat, here are some of the best vegan bakeries to check out in Toronto!
Be sure to also follow me on Instagram and TikTok – I share a lot more content on those platforms that don't make it to the blog!
More Toronto restaurants
If you're looking for more of the best Toronto restaurants, you might enjoy these posts:
---
Best vegan bakeries in Toronto
---
Tsuchi Cafe is an adorable Japanese café and bakery serving up Japanese-inspired sandwiches and baked goods alongside top-notch tea lattes.
Their Hojicha Latte is the best and smoothest I've had in Toronto, and they've also got other unique drinks like their Kokuto Mocha and Miso Caramel Macchiato.
For milks, you can choose between almond or oat milk.
They offer up a selection of sandwiches and soups like their Breakfast Sando and Katsu Sando, and you can enjoy one of their buns or cookies for dessert.
Their Matcha Poundcake is amazing, and I love how strong the matcha flavour is!
You can find this plant-based Japanese café on College, but they've also got a temporary pop-up café inside the King Blue Hotel right in the heart of the Entertainment District.
I've got a TikTok video featuring their popup cafe if you're interested in seeing more!
LOCATION: 688 College St, Toronto, ON
---
Bunner's is a completely vegan and gluten-free bake shop in Kensington Market, and they've got everything from cakes, to cupcakes, to cookies.
Their epic celebration cakes are both delicious and Instagrammable, and you can choose from options like their Nanaimo Cake or Strawberries & Cream Cake.
They even offer up delicious soft serve ice cream made with oat milk.
They've been around for over a decade, and they're well-loved by Torontonians!
LOCATION: 244 Augusta Ave, Toronto, ON
---
This adorable bakeshop in the Beaches has been serving up delicious vegan baked goods for over a decade, and they were actually Toronto's first plant-based café!
Everything is baked fresh daily using plant-based, organic, and all-natural ingredients, and they source their ingredients locally as much as possible.
All of their offerings are free of refined sugar, and a lot of their goods are also gluten-free.
Order classic Canadian faves like their Nanaimo Bar or Butter Tart, or go for one of their delicious cookies, donuts, or scones!
LOCATION: 2188 Queen St E, Toronto, ON
---
Everything on the menu at Almond Butterfly is completely gluten-free, and they've got plenty of dairy-free and vegan options as well!
Enjoy vegan cakes, pies, cookies, and more, with options like their Vegan Peach Pie and Vegan Chocolate Espresso Cupcakes.
You can find their bakeshop and café in Harbord Village, and they've also got a bistro location in the Trinity Bellwoods neighbourhood!
LOCATION: Various locations
---
This unassuming bakery in the Annex offers up options for a variety of diets and food sensitivities, and they've been around for over 30 years.
You'll find vegan, dairy-free, vegetarian, gluten-free, sugar-free, and keto options, and they don't use peanuts in any of their offerings.
Everything is made from scratch using natural ingredients, and a lot of their baked goods are sweetened with maple syrup or agave!
I haven't seen carob products anywhere in the city, and it's really nice that they have options like their Carob Brownie and Carob Chip Cookies, which are perfect for anyone sensitive to chocolate or anyone who has acid reflux!
LOCATION: 460 Bloor St W, Toronto, ON
---
The Vegan Danish Bakery serves up all kinds of vegan Danish baked goods at their spot on Queen West.
Find a wide selection of cakes, cheesecakes, and pastries, all completely vegan!
Of course, you'll find some traditional Danish baked goodies like danishes and rum balls.
Side note: why did I never think about danishes being from Denmark?
During the summer months, you can enjoy sundaes featuring their house-made vegan soft serve made with organic coconut and soy milk.
If you're feelin' hungry, grab one of their internationally-inspired lunch items like their Empanadas filled with vegan ground beef or their Pizza Swirl with vegan cheddar cheese.
Their space is also super nice, and they've got a good amount of seating for you to enjoy your treats alongside coffee or tea with soy, oat, or almond milk.
You can also visit their other bakery location up north in Thornhill!
LOCATION: 1312 Queen St W, Toronto, ON
---
Caked Coffee is a super cute family-owned spot near High Park.
Everything on the menu is vegan and free of refined sugars, and they've got some gluten-free options as well.
From their cake jars, to their cupcakes, to their cakes, they've got plenty of delicious plant-based offerings.
If you're looking for something savoury, they've also got vegan pizza and sandwiches!
LOCATION: 1651 Bloor St W, Toronto, ON
---
This little bakery in Scarborough offers up an entirely gluten-free menu, as well as plenty of vegan and keto options.
Take your pick between their selection of vegan cakes or cupcakes, or go for their vegan cinnamon buns.
They've also got some vegan prepared meals, including their Shepherd's Pie, Chickpea Curry, and Sweet Potato Lentil Curry Bowl.
LOCATION: 1970 Ellesmere Rd #4, Scarborough, ON
---
If you're looking for vegan doughnuts in Toronto, Bloomer's is your spot.
Their doughnuts are handcrafted each morning with daily rotating flavours, and they also offer cakes, breads, and more.
They've got staple doughnut flavours like their Rose Pistachio and Birthday Cake, alongside seasonal specials like their Campfire S'mores and Blueberry Lemon.
They've got locations on Queen West, Bloor West, and in Bayview Village!
LOCATION: Various locations
---
This one's for my cinnamon roll lovers out there: a completely plant-based bakery dedicated to cinnamon rolls!
You can build your own perfect cinnamon rolls here, choosing everything from the frosting to the toppings!
They offer tons of unique frosting flavours, from Banana Cream, to Chai, to Lemon.
You can also just go for one of their signature offerings, like their Old Skool Roll (made with soy vanilla frosting) or their CN Tower Roll (maple frosting, cookie dough, pretzel, pecan, maple drizzle, caramel sauce).
They also have seasonal offerings like their Candied Almond Roll and Biscoff Cookie Butter Roll.
You'll also find freshly-baked treats like brownies, cookies, and edible cookie dough, with dairy-free, lactose-free, egg-free, and cholesterol-free options.
They've got locations on the Danforth and by High Park, as well as some other locations around Ontario.
Cinnaholic is actually an American franchise, and they were on Shark Tank!
LOCATION: Various locations
---
Best vegan bakeries in Toronto:
Tsuchi Cafe
Bunner's Bake Shop
Tori's Bakeshop
Almond Butterfly
Kensington Natural Bakery
Vegan Danish Bakery on Queen
Caked Coffee
Whisked Gluten-Free Bakery
Bloomer's
Cinnaholic
These were some of the vegan bakeries to visit in Toronto!
It's nice that a lot of vegan spots also cater to other dietary restrictions or diets as well.
Have you visited any of these vegan bakeries in Toronto? What are some other great plant-based spots to visit in the city? Let me know on Twitter or Instagram!
More Toronto restaurants
If you're looking for more of the best Toronto restaurants, you might enjoy these posts:
Be sure to keep up with me on Instagram, TikTok, Twitter, Facebook, and Pinterest if you aren't already!
Feel free to subscribe to my weekly newsletter to get my blog posts delivered straight to your inbox.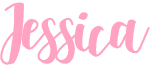 ---
Like this post? Pin it for later!