Looking for the best restaurants and places to eat in Stratford, Ontario?
With the Stratford Chefs School in town, one of Canada's top culinary schools, Stratford has a pretty awesome food scene.
There are so many great restaurants in Stratford that you're going to want to just spend your entire time eating your heart out.
If you're planning a trip to Stratford, I've got blog posts on how to spend a weekend in Stratford and fun things to do in Stratford!
Here's your guide to the best Stratford restaurants!
---
Where to stay in Stratford
---
Boutique hotels in Stratford
e are a number of beautiful boutique hotels in Stratford that you can stay in during your weekend trip.
Many of them double up as restaurants as well, so you can happily eat and sleep there!
Here are some boutique hotels in Stratford worth staying at:
I usually book my hotels on Expedia to collect points towards free rewards and discounts!
Airbnb
I typically use Airbnb when I'm traveling on a budget, and I have a separate blog post all about how to find the best Airbnbs.
There are plenty of Airbnb options available in downtown Stratford, so you can pretty much walk everywhere!
---
The best restaurants in Stratford
---
Revel's been serving direct trade coffee for over a decade, and they've got some pretty amazing pastries as well.
The chef and sous pastry chef are both graduates of the Stratford Chefs School, and you can actually watch them bake pastries and treats on-site!
The space is great for working, and it's pretty Instagram-worthy as well.
The only thing is that it gets super packed pretty quickly, so you'll want to come early for any photos!
LOCATION: 37 Market Place, Stratford, ON
---
The Planet Diner is undoubtedly one of the best vegan spots I've ever visited.
The whole premise behind the restaurant is that it's a place for herbivores to bring their carnivore friends, which is why their menu is composed of 90% vegan and 10% non-vegan dishes.
A lot of restaurants with vegetarian or vegan options tend to have one or two things on the menu, and usually it's just salad.
Here you can enjoy all kinds of comfort food, whether you're vegan or not!
LOCATION: 118 Downie St, Stratford, ON
---
Mercer Hall is located inside the Mercer Hotel, which is one of the many boutique hotels located in downtown Stratford.
The chef here spent some time in Japan and infuses quite a bit of Asian influence in his dishes, and they're pretty darn amazing!
LOCATION: 108 Ontario St, Stratford, ON
---
Revival House is a gorgeous church-turned-restaurant.
It's a hotspot in town for weddings and events, and the food and drinks are absolutely delicious!
Revival's menu puts a spin on French classics, and they've also got Sunday brunch.
LOCATION: 70 Brunswick St, Stratford, ON
---
Feel like having a fancier meal in Stratford?
Pay a visit to the Shakespearean-inspired luxury boutique hotel and restaurant, The Bruce Restaurant.
It's less than a 10-minute walk to the Stratford Festival, if you're planning on watching a show there!
The Bruce Restaurant sources most of their ingredients locally or grows it themselves, which is pretty awesome.
I tried a local craft beer from Shakespeare Brewing Co here, and it was incredible!
If you're into craft beer, you might enjoy this post on the best craft breweries in Toronto!
LOCATION: 89 Parkview Dr, Stratford, ON
---
Best restaurants in Stratford:
Revel
The Planet Diner
Mercer Hall
Revival House
The Bruce Restaurant
These were some of the best restaurants and food places to eat at in Stratford!
Also an honourable mention to Jenn and Larry's, an awesome spot for ice cream in Stratford if you're looking for dessert!
Have you eaten at any of these places? What are your favourite restaurants in Stratford? Let me know on Twitter or Instagram!
If you're planning a trip to Stratford, check out my other posts:
Be sure to keep up with me on Instagram, TikTok, Twitter, Facebook, and Pinterest if you aren't already!
Feel free to subscribe to my weekly newsletter to get my blog posts delivered straight to your inbox.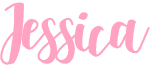 ---
Like this post? Pin it for later!
---