I was kindly invited to a complimentary tasting for Kinkalicious by Kinka Izakaya Toronto and chose to write a review. As always, all opinions are my own.
Y'all have heard me mention Kinka Izakaya several times here before, and I'll be talking about it for the rest of my life.
They're one of my all-time favourite restaurants in Toronto, as well as the reason why I became such a big fan of Japanese food in the first place!
Kinka has locations in Toronto, Montreal, Japan, and Korea, but they started out on Church Street here in Toronto.
As I'm writing this post, I'm just realizing that I've been to all their Canadian locations, which I think says a lot about how much I love them.
The Kinka Family is Canada's largest Japanese restaurant group (they also own JaBistro and Kinton Ramen), and Kinkalicious is basically their version of the long-running Summerlicious here in Toronto.
But, it's a million times better.
Instead of 3 courses, you get an 8 course meal, for a better deal than any other dinner option you can get at any of the participating Summerlicious restaurants!
---
Details about Kinkalicious at Kinka Izakaya
Kinkalicious is going on at all Kinka Izakaya locations, including their restaurants in both Toronto and Montreal.
Their three Toronto locations are on Church Street, Bloor Street, and in North York, and their Montreal location is on Saint-Catherine Street.
It's happening during the same dates as Summerlicious.
The Kinkalicious menu includes 8 courses for $29, and it's only available for dinner and for groups of 2 or more.
---
The 8 course menu
Here's a look at every mouthwatering item on the Kinkalicious menu this summer!
Start off with Japanese-inspired drinks & cocktails
Drinks aren't included on the Kinkalicious menu, but you should definitely grab some anyways.
Adam usually gets the Yuzu Beer, and I just get whatever cocktail I'm feeling that day.
I tried the Milky Sour, which is made with Calpico, a popular Japanese soft drink!
Course one
Our first course was the Gomaee, which is blanched rapini in black sesame sauce.
I'm not much of a vegetable person, but I do love my black sesame, and this was delicious.
It's also vegetarian!
Course two
The second course is the Angus Beef Yukke.
It features angus beef tartare topped with scallion, raw quail egg yolk, and nori.
I normally get the Kaisen Natto Yukke, which is quite similar, but features salmon sashimi instead of angus beef tartare.
I don't know what it is about raw egg yolks, but it's darn delicious.
Course three
The third course is the Gyu Shabu Salad, which features shabu-shabu beef on greens with sesame dressing.
I think there were pieces of fried onion in there as well, and I couldn't stop munching on them.
The sesame dressing on the salad is different than your typical Japanese restaurant.
That's one of my favourite things about Kinka Izakaya – they always add a different and unique spin to their dishes!
I remember they had at one point an edamame dish with matcha salt, and I'm still thinking about it years later…
Course four
Course four is a Sashimi Platter featuring the chef's choices.
We had one piece each of scallop, salmon, and tuna sashimi.
The sashimi was very fresh, and I really enjoyed how fatty the tuna was!
Adam always gives me the fattier pieces – even when it comes to steak lol.
Course five
The fifth course was the Fry Platter, featuring some amazing deep fried faves: chicken karaage, takoyaki, and a vegetable gyoza.
Kinka makes probably my favourite karaage in the city, and it's definitely because they marinate their chicken in soy sauce.
The fantastic garlic mayo helps as well…
The takoyaki is topped with tonkatsu sauce, mayo, and bonito flakes (which is made of dried, fermented, and smoked fish).
The gyoza is topped with a sweet chili mayo, and it's vegetarian.
Also a pro-tip: dip the lettuce in the leftover garlic mayo.
If it's vegetables, it's healthy. Right? Right.
Course six
The sixth course was the Kakimayo, probably my favourite dish here at Kinka.
It's a baked oyster topped with spinach, mushrooms, garlic mayo, and cheese.
I literally order this every time I visit, and I've even ordered multiples in the past with friends (it comes in two when you order it regularly).
Course seven
The second last course is the Kinoko Bibimbap, which is also a dish I pretty much always order when I visit Kinka Izakaya.
It's a hot stone bowl filled with rice, mushrooms, cheese, and seaweed sauce, and it's vegetarian.
You can either mix it yourself or have the server mix it for you, but it's always fun watching how fast they do it!
Course eight
The last course of Kinkalicious is dessert, which of course there's always room for.
It's a classic scoop of Matcha Ice Cream, something you can never go wrong with.
---
For just $29 per person, the summer Kinkalicious menu is a sweet deal.
Half the dishes on the menu are things I usually order anyways, so it's totally worth it.
Have you been to Kinka Izakaya in Toronto before? What are your go-to dishes when you visit? Let me know on Twitter or Instagram!
For more information on Kinka Izakaya, please visit their website.
P.S. if you liked this post, you might like this post on Instagram-worthy restaurants in Toronto, or any other posts on Toronto restaurants.
Be sure to keep up with me on Instagram, TikTok, Twitter, Facebook, and Pinterest if you aren't already!
Feel free to subscribe to my weekly newsletter to get my blog posts delivered straight to your inbox.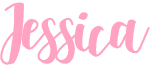 ---
Like this post? Pin it for later!