Planning a trip to Toronto and wondering what outfits to wear and what to pack?
Toronto is a big city full of fashionable people, and you'll definitely want to look cute while roaming around the city.
Although sweatpants have become a fashion staple in the past year, I'd probably go with more put-together outfits for your trip to Toronto.
The weather in Toronto can be as hot as 30 degrees in the summer and as cold as -30 degrees in the winter, so you'll definitely want to be prepared with the right Toronto outfits.
Here's your ultimate guide on what to pack and what to wear for your trip in Toronto!
Be sure to also follow me on Instagram and TikTok – I share a lot more content on those platforms that don't make it to the blog!
Plan your Toronto trip
If you're planning a trip to Toronto, you might find these posts helpful:
---
What to wear in Toronto during spring
---
Spring in Toronto is pretty chilly, and you'll definitely want to layer up in case it's warmer or colder than expected.
Not too much goes on in Toronto during the spring, but as the weather warms up, flowers start to bloom and patios start opening up!
Here's what to wear in Toronto during the spring months of March, April, May, and June!
Knit sweater
With the weather being cold in Toronto for most of the year, knit sweaters are something I wear a lot in my wardrobe.
I love me a good neutral-coloured sweater, but fun pops of colour are always great for spring!
Blue jeans
I'm a jeans and tee kinda gal, especially during the spring months.
Throw on a denim or leather jacket and some cool sneakers and it's the perfect spring outfit!
A few of my fave jean styles are the Levi's wedgie jeans, Levi's ribcage jeans, and Levi's 721 jeans.
Leather jacket
A leather jacket is one of my go-to capsule wardrobe essentials during the spring – it literally looks good paired with everything.
Wear it over a sweater and jeans, over a maxi dress, or even over a pair of overalls!
It's also a nice thicker layer to wear on days where it's chilly but not too chilly.
Long overcoat
Sometimes it still feels like winter in Toronto during the spring (cries), so a leather jacket might not be enough to keep you warm.
I love doubling up and layering my jackets for extra warmth when I still want to look stylish, and a long overcoat looks great over a leather jacket!
Booties
If you don't want your toesies to be coldsies, booties are a good idea to wear during spring in Toronto.
You can't go wrong with a classic black pair of booties, but a neutral or pop of colour might be cute for ~spring vibes~.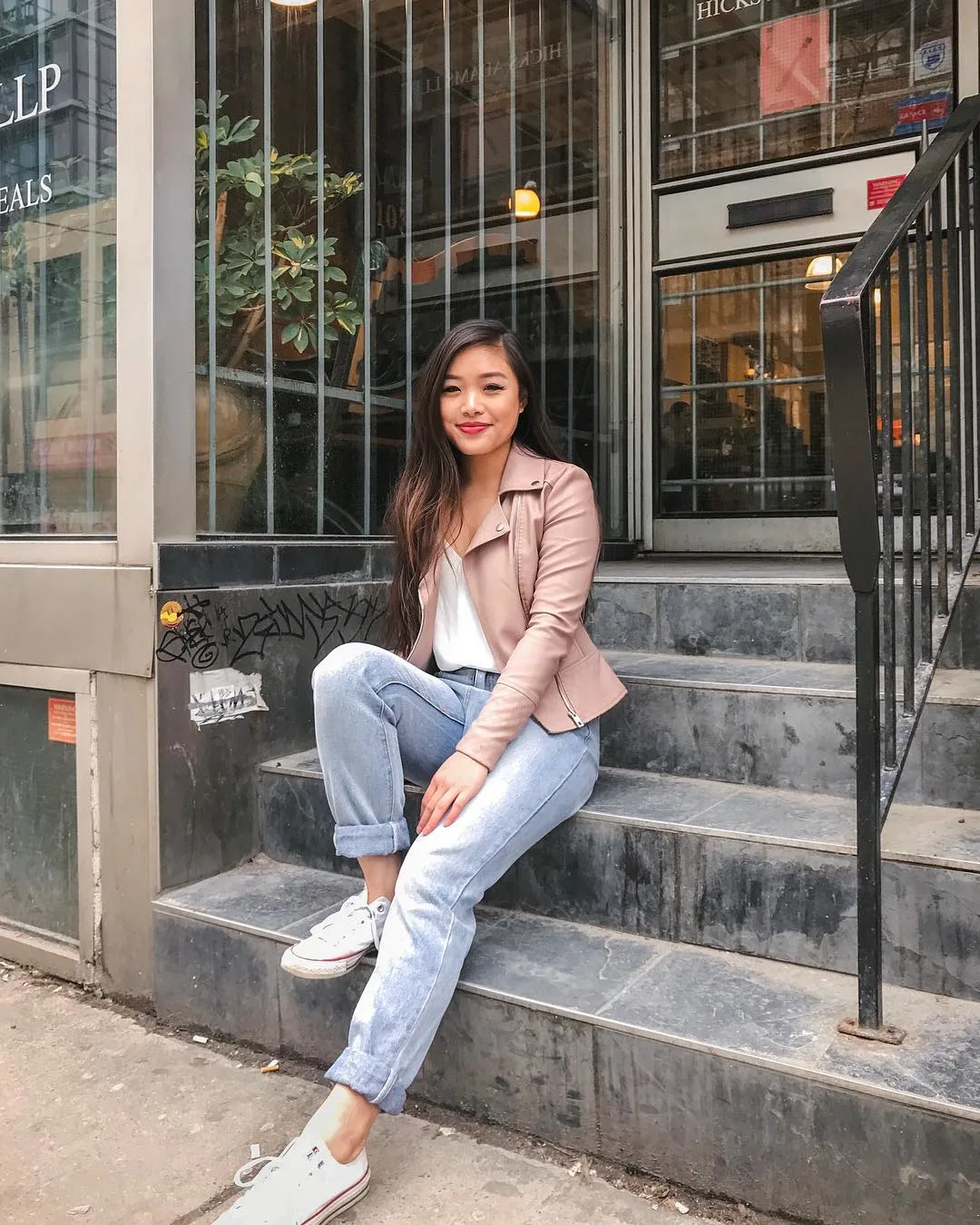 ---
What to wear in Toronto during summer
---
Toronto summers are typically in the 20-30 degree weather range, though sometimes it can be chillier or even hotter.
Heat waves here are brutal because we ain't used to that hot weather.
Here's what to wear in Toronto during the summer months of June, July, August, and September!
Crop tops
I live in crop tops all year long – they're just so flattering when paired with a pair of high waist bottoms, ya know?
If you're not a fan of crop tops, just tuck your shirts into your bottoms to look more ~put together~.
Denim shorts
Denim shorts are simple and go with pretty much everything, which is why they're one of my capsule wardrobe essentials.
I pretty much live in denim shorts all summer long, and my favourite style is the Levi's 501 shorts!
Summer dresses
On days where you either want to look super cute or just don't give a hoot, throw on an easy summer dress and call it a day.
Mini, midi, maxi, doesn't matter – whatever dress length floats your boat.
I also have a blog post all about where to buy summer dresses in Toronto.
Sneakers
As much as you might want to throw on a cute pair of sandals or even heels, Toronto is a big as heck city, and you don't want to be crying in pain with every step you take after adventuring the city all day long.
Summer in the city pretty much means walking everywhere, and you'll want to be super comfortable with a good pair of sneakers!
My all-time favourite sneakers are the Adidas Ultra Boost sneakers – they're super chic and super comfortable, so you can literally walk all day in total comfort.
I also love wearing my low top Converse Chuck Taylors, but they're obviously not as supportive and comfortable as other sneakers.
I wouldn't recommend wearing Vans Old Skools unless you want your ankles to bleed all over your socks 🥲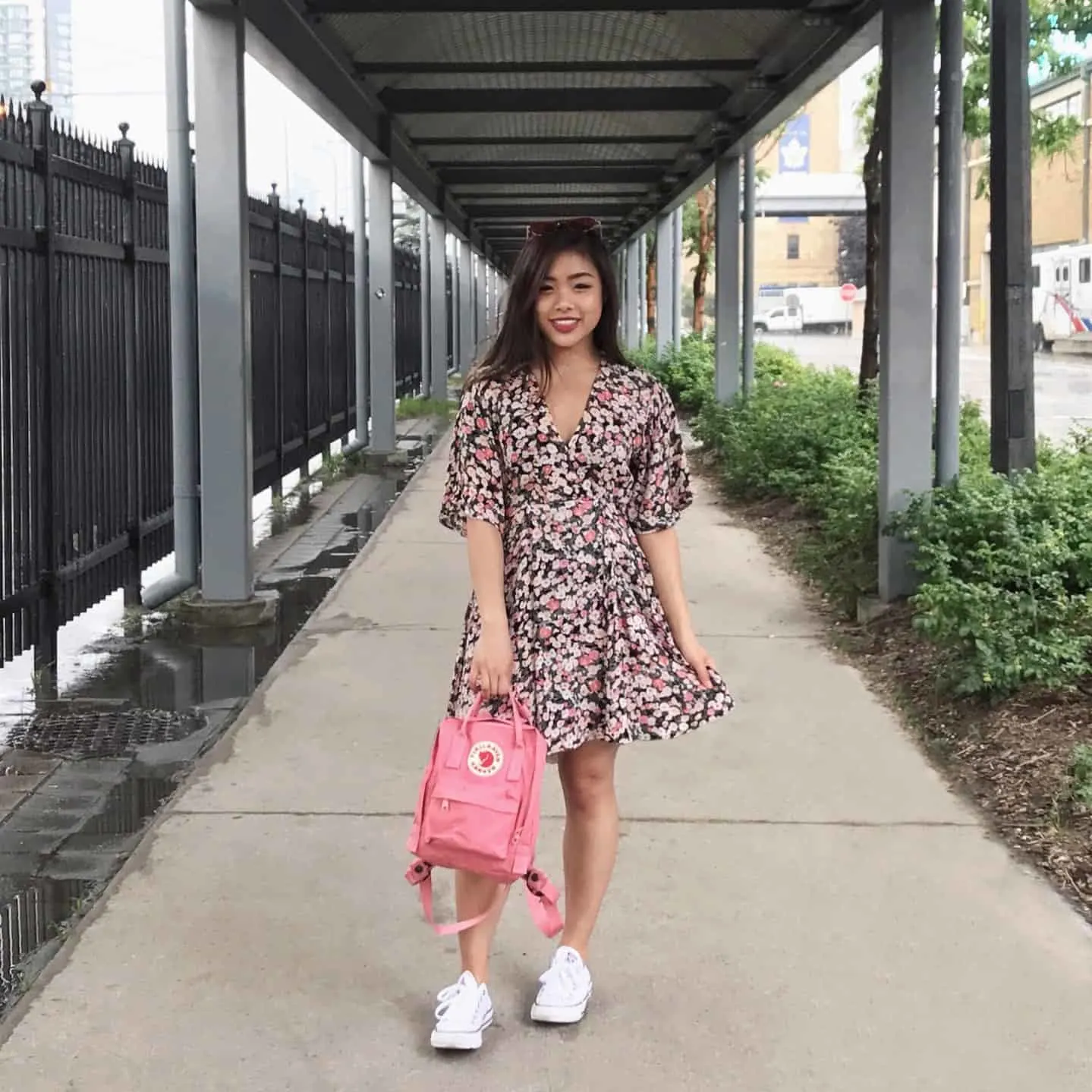 ---
What to wear in Toronto during fall
---
Fall is my favourite season in Toronto both because it's gorgeous and because I love dressing up for fall.
Cozy scarves, leather jackets, fall booties – big fan right here.
It tends to be decently warm up until October, then it starts to get cold in November.
So if you're lucky, you may still be able to sport summer clothing in October.
Anyway, here's what to wear in Toronto during the fall months of September, October, November, and December!
Knit sweater
Can you tell I wear the same clothes pretty much all year round? Lol.
Unlike in spring when I prefer pops of colour, fall is when I gravitate towards more muted and darker colours.
Beige, brown, burgundy, forest green, black – bring along whatever knit sweaters you have in your closet!
Dark or black denim
I'm more of a blue jean gal during the warmer months and a darker denim gal during the colder months.
Pack whatever denim you have – dark, black, or even both if you fancy.
My fave jean styles are the Levi's wedgie jeans, Levi's ribcage jeans, and Levi's 721 jeans!
Sweater dress
I absolutely adore sweater dresses because they look so chic with so little effort.
Throw on a leather jacket and black booties, and it looks like you actually put some effort in 😉
Leather jacket
Leather jackets are the perfect spring layer, but they're also perfect for fall.
Great for when it's a bit chilly and you need an easy layer to throw on for some warmth!
Booties
Simple black booties are one of my go-to pairs of shoes to wear because you can literally wear them all year round.
If they're Doc Martens, you can even wear them in the summer 😛
They're perfect for fall because they're super stylish, and they'll keep your feet warm as it gets a bit chillier!
---
What to wear in Toronto during winter
---
Ahh, winter: every Torontonian's favourite season (not).
Between the wet and slushy sidewalks and the dry wind blowing your face off, winter just ain't a fun time in Toronto.
Though we are more fortunate with our winters than other places in Canada *cough* Winnipeg *cough*, it would be nice to have completely mild winters like in Vancouver.
Anyway, here's what to wear in Toronto during the winter to survive the cold months of December, January, February, and March!
Turtlenecks or knit sweaters
I live for turtlenecks during the fall and winter seasons – I just think they're so dang cute, comfortable, and cozy.
I know not everyone loves the look of turtlenecks though, so knit sweaters (especially mock necks) are also great to wear.
Pro-tip: layer up a thinner turtleneck under a wool turtleneck for extra warmth!
Down jacket
A wool coat just won't do it for ya if you're standing outside in -20 degree weather, even with oodles of layers on.
Down jackets are super warm, and they'll protect you from the wind and cold!
You'll see a lot of locals sporting Canada Goose jackets, but you'll be totally fine wearing a good quality down jacket.
Booties
On days where there isn't much snow on the ground and it isn't too cold out, booties are totally fine to wear outside.
They might get KOed by the slush and salt on the streets though, so winter boots are also a good idea to pack.
Winter boots
If I know I'm going to be walking on a lot of slush or snow, or if I know it's going to be cold as heck outside, I'll wear winter boots instead.
Not all of them are hideous and bulky, you guys!!!
Tuque or beanie
I grew up calling it a tuque, but my friends in university called it a beanie so I started doing the same.
Anyway, with how cold it can get in the winter, you will literally get headaches if you don't have a nice, warm beanie on your head.
I'm a big fan of beanies and love wearing them as an accessory to put together my outfits!
Texting gloves
Not something you'd particularly plan as part of your ~OOTD~, but totally necessary if you're a Tommy Texter (#IYKYK).
If you don't wear gloves, you'll suffer the consequences of extra dry hands, and if you don't have texting gloves, you'll hate the nightmare of taking your gloves on and off to use your phone.
Do yourself a good ol' favour and bring a pair of texting gloves.
---
This was my guide on what to wear in Toronto for every season, from spring, to summer, to fall, to winter!
What would you put on your packing list for Toronto? Let me know on Twitter or Instagram!
Plan your Toronto trip
If you're planning a trip to Toronto, you might find these posts helpful:
Be sure to keep up with me on Instagram, TikTok, Twitter, Facebook, and Pinterest if you aren't already!
Feel free to subscribe to my weekly newsletter to get my blog posts delivered straight to your inbox.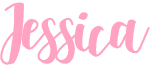 ---
Like this post? Pin it for later!