The Levi's wedgie jeans are one of my absolute fave fits from Levi's.
They're super flattering on everyone, and they're just the perfect everyday jean to wear!
If there's any one pair of Levi's denim I'd recommend anyone to have in their closet, it would totally be the wedgie jeans.
They literally go with everything, and the style is just so classic and timeless.
It's actually inspired by vintage Levi's, which is what makes it such a timeless style.
Here's my review of the Levi's wedgie jeans, as well as how to style them in a few different outfits!
Be sure to also follow me on Instagram and TikTok – I share a lot more content on those platforms that don't make it to the blog!
---
What are wedgie jeans?
---
The Levi's wedgie jeans are super flattering, especially if you're looking for a cheekier jean that flatters your bum.
The wedgies are inspired by vintage 70's Levi's denim, and they're specifically made to flatter your booty.
They're also made sustainably, so you can feel good doing a little better for the planet.
Here are the basic features of the Levi's wedgie jeans:
Snug through the hip and thigh
High rise with 10.75″ front rise
Ankle leg has 12″ tapered leg opening, straight leg has 14.5″ leg opening
Straight leg has 17″ leg opening, bootcut leg has 19.5″ leg opening
Materials: either 100% cotton or 99% cotton and 1% elastane, heavyweight denim with either no stretch or light stretch
Button fly
---
Levi's wedgie jeans sizing
---
I'm normally a size 26 in bottoms, and I had to size up to a 27 for the Levi's wedgie jeans.
There's not much stretch to the pair I got, but some of them do have a little bit of stretch, so do take a look at the details online or try them on first!
As with all Levi's denim, I would recommend trying the wedgie jeans on before purchasing them.
---
Where to buy Levi's wedgie jeans
---
Levi's
Since the wedgie jeans are so popular, you can find a huge selection of them on the Levi's website, but you can also find them on places like Revolve!
You can find the wedgies in these colourways, which I've tried to order from light to dark wash:
---
Outfit ideas with the Levi's wedgie jeans
---
Now onto the fun part: here's how to style Levi's wedgie jeans!
1. Long sleeve top
Fitted long sleeves just look really good with the Levi's wedgie jeans.
It sort of balances out the outfit, with the top being more fitted and the bottoms being more loose!
Go with a plain-coloured long sleeve top or a funky one, like this floral print one from Aritzia (old).
You can find similar floral long sleeve tops from ASTR the Label!
I'm also wearing some simple black Chelsea booties from MUJI Canada.
---
2. Turtleneck
With winters in Toronto lasting for at least half the year, I pretty much live in turtlenecks for half the year.
I love tucking fitted turtlenecks into the Levi's wedgie jeans to accentuate the high waist!
Jazz up the simple outfit with some dainty jewelry – I'm wearing necklaces from Jewlr and Chupi (both gifted).
I also threw on some simple black chelsea boots from MUJI Canada 'cause cold weather.
---
3. Tank and cardigan
Because of the high waist, anything looks good tucked into the Levi's wedgie jeans.
Throw on a simple tank and cardigan for a casual and easy everyday look!
I'm wearing an old leopard bustier-style tank from Aritzia and an old olive cardigan from American Eagle.
Sorry dudes, but part of sustainable fashion is re-wearing old pieces over and over again.
Also again wearing my trusty MUJI Canada chelsea booties.
---
4. Denim jacket
Y'all know how much I love wearing denim on denim, and the wedgie jeans go perfectly with the Levi's trucker jacket.
The trucker jacket is actually one of my capsule wardrobe staples!
I always prefer to layer darker denim on top with lighter denim on the bottom, but you do you, homie.
I'm also wearing a deep V crossover bodysuit from Aritzia, which I will say is very annoying to pee in because you literally have to strip naked.
Why are not all bodysuits made with clasps on the bottom yet?!
The bodysuit is no longer available, but you can find similar ones from Amazon and Free People.
---
5. Leather jacket
Can you tell I love me a good jacket?
I live in leather jackets throughout the fall because they instantly make any outfit look that much cooler.
They're also the perfect pairing with the Levi's wedgie jeans – cool girl style, but approachable. Ya feel?
My plain black turtleneck is from M Boutique and my leather jacket is from Rudsak.
---
How to wear Levi's wedgie jeans:
Long sleeve top
Turtleneck
Tank and cardigan
Denim jacket
Leather jacket
That was my little denim review, as well as some outfit ideas to help you out!
Would you wear the Levi's wedgie jeans? How would you style them? Let me know on Twitter or Instagram!
P.S. if you liked this post, you might like this post on how to wear high waisted jeans, or any of my other fashion posts.
Be sure to keep up with me on Instagram, TikTok, Twitter, Facebook, and Pinterest if you aren't already!
Feel free to subscribe to my weekly newsletter to get my blog posts delivered straight to your inbox.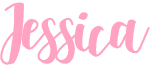 ---
Like this post? Pin it for later!