Looking to spruce up your Instagram feed with some cute spring photo spots in Toronto?
After a long and dreary winter, I'll take all the spring vibes I can get.
As a gal who loves to layer my clothing, spring is probably my second favourite season to dress up for as well.
Cute outfits plus pretty locations — of course you've got to document that on the 'Gram.
From pretty florals to bright colours, here are some of the the cutest and most Instagram-worthy spring photo spots in Toronto!
Be sure to also follow me on Instagram and TikTok – I share a lot more content on those platforms that don't make it to the blog!
More things to do in Toronto
If you're looking for more fun things to do in Toronto this spring, you might enjoy these posts:
---
Cute spring photo spots in Toronto
---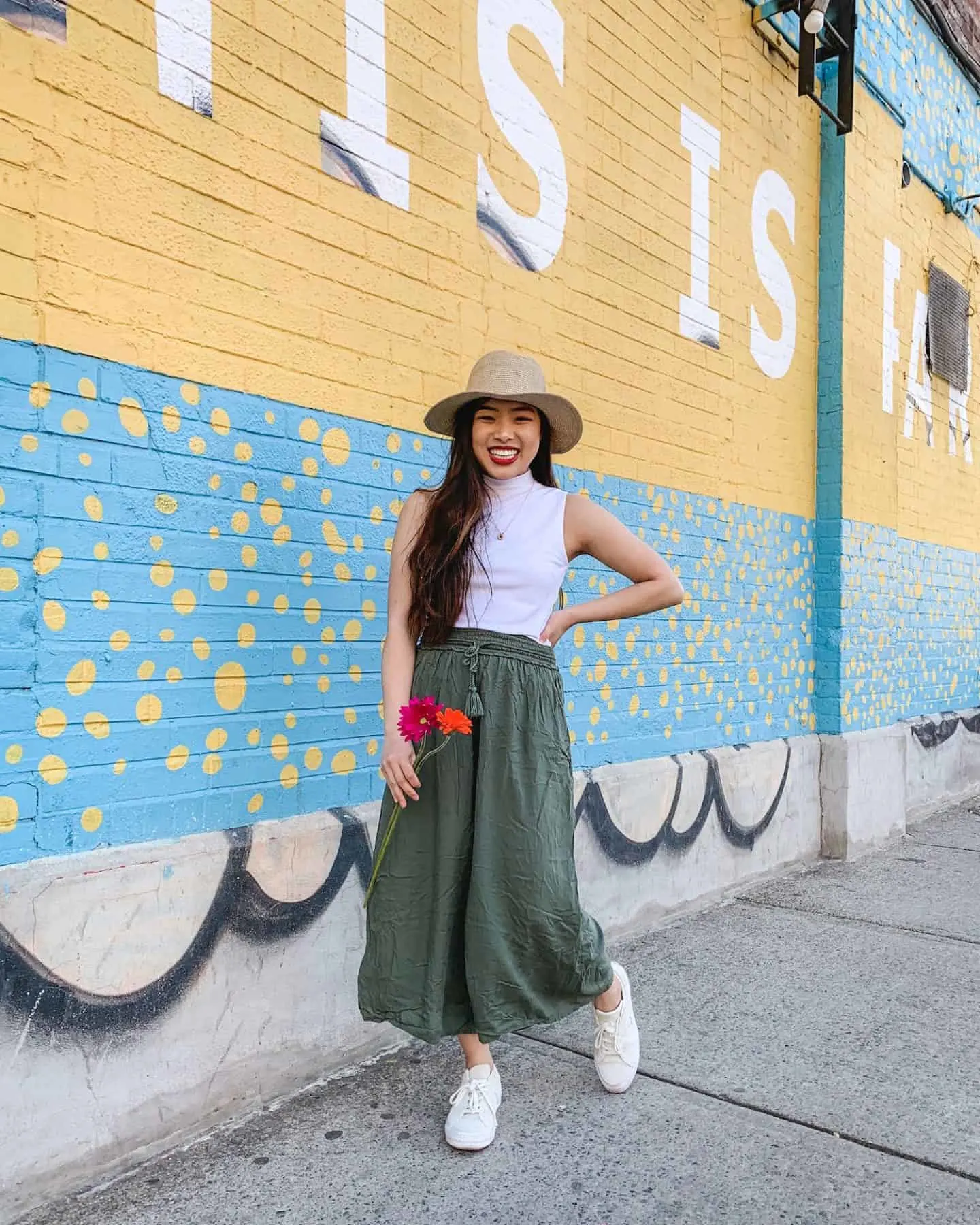 This is Paradise mural
After the gloomy shades of winter, I'm all about bright and happy colours for spring.
The "This is Paradise" mural on Queen West is super cute, and it's not as busy as other popular Toronto murals.
It's located right by Queen & Spadina, so you can do some explorin', shoppin', and eatin' after snapping your cute pic.
LOCATION: 408 Queen St. West, Toronto, ON
---
I just can't get enough of bright colours for spring, okay?!
This inspirational "keep going" mural is right outside Strange Love Cafe by King and Spadina, which is one of Toronto's best coffee shops.
If you've got a caffeine craving, step inside Strange Love for one of their interesting lattes!
You might remember there used to be a pink "Toronto" mural here, but they've since updated it to this new mural.
LOCATION: 101 Spadina Ave, Toronto, ON
---
Cocktail Emporium is one of the cutest buildings in Kensington Market with its pale pink walls and white window trims.
If you're feeling the whole bright colour aesthetic for spring, you'll want to stop by here for your spring photos in Toronto!
Afterwards, stop inside their unique shop for some cocktail tools and ingredients, or spend some time checking out vintage stores in Kensington Market.
If you're looking to do fun guided tours in the area, I'd definitely recommend checking out this Canadian food tour in Kensington Market, or this 2-hour Kensington Market and Chinatown walking tour.
LOCATION: 20 Kensington Avenue, Toronto, ON
---
111 Scollard Street
Get all the spring vibes at this aesthetic little corner in Yorkville.
It's a pretty random spot, but it's definitely a cute go-to spot to visit whenever I'm looking for photo spots in the Yorkville neighbourhood!
Afterwards, you can visit the cutest restaurants and cafés in Yorkville.
If you're looking for more new areas to explore in the city, I've got a blog post all about cute neighbourhoods in Toronto.
LOCATION: 111 Scollard Street, Toronto, ON
---
The Toronto Music Garden is an enchanting spot that's especially beautiful during the spring when all the flowers start to bloom.
They disappear pretty quickly though, and they typically bloom between early to mid-May!
This photo was taken closer to the end of May, and most of the pink flowers on one of the trees behind me had already fallen off.
LOCATION: 479 Queens Quay West, Toronto, ON
---
April showers bring May flowers, especially at the Osgoode Hall courtyard.
The flowers gently blowing off the trees is magical, and makes for some pretty darn cute Instagram photos.
Osgoode Hall is also a heritage building in Toronto, so it's cool to visit!
LOCATION: 130 Queen St. West, Toronto, ON
---
Of course, we can't forget the cherry blossoms at High Park.
The Japanese ambassador to Canada donated the first cherry blossom trees (also known as sakura) as a thank you to the City of Toronto for accepting re-located Japanese-Canadians after WWII.
The cherry blossoms typically bloom sometime between end of April to beginning of May, and it's pretty much crowded at all hours of the day.
LOCATION: 1873 Bloor St. West, Toronto, ON
---
With spring comes a lot of rain, which makes Allan Gardens the perfect spot to take cute spring photos in Toronto.
It's completely indoors, plus it's free to enter.
Just be wary that they're finicky about people who come to take "professional" photos, even just with a smartphone!
LOCATION: 160 Gerrard St. East, Toronto, ON
---
Beautiful spring weather and sunshine just makes you want to get outside, doesn't it?
A super cute spring date idea you can do with your S/O (or BFFs) is to go around checking out all the best spots to see the Toronto skyline with the iconic CN Tower view.
Billy Bishop Airport is in my opinion one of the top places to see the Toronto skyline, and it's completely free to visit even if you're not flying out of the airport!
Plus, since this spot is so out of the way, it's not that busy for taking photos.
LOCATION: 2 Eireann Quay, Toronto, ON
---
I'm all about the pastels during spring, and you'll find this beautiful pastel door at the Church of the Holy Trinity, located in Trinity Square (behind the Toronto Eaton Centre).
I think they filmed some scenes of the show Reign on here (you can watch the show on Crave), so that's pretty cool!
LOCATION: 19 Trinity Square, Toronto, ON
---
Let's be real, Toronto: the weather ain't all sunshine and flowers in the spring.
We've got the fool's spring, then the second winter, then actual spring.
So take advantage of some cute indoor photo spots in Toronto like Ladurée Yorkdale with its pretty pink and teal aesthetic.
While you're at it, enjoy some afternoon tea and authentic French macarons!
Then, take a walk around Yorkdale and enjoy some of the best shopping in Toronto.
You can also visit Ladurée's Financial District location in the PATH, which has all the fun and tropical vibes.
LOCATION: 3401 Dufferin St, North York, ON
---
Yang's Fruit & Flower Market
Kick off spring by grabbing a fresh floral bouquet at Yang's in the Annex neighbourhood, and snap a quick pic while you're at it.
They've got buckets of fresh blooms in front of the store – perfect for getting a springy shot for the 'Gram!
Don't forget to actually support the biz and buy some flowers here if you're gonna snap any pics!
LOCATION: 132 Avenue Rd, Toronto, ON
---
Cute spring photo spots in Toronto:
This is Paradise mural
StrangeLove Coffee mural
Cocktail Emporium
111 Scollard Street
Osgoode Hall
Toronto Music Garden
High Park
Allan Gardens Conservatory
Billy Bishop Airport
Church of the Holy Trinity
Ladurée Yorkdale
Yang's Fruit & Flower Market
These were just some of my favourite Instagrammable spring photo spots in Toronto!
I love brightening up my Instagram feed with pretty colours during the spring, and there are plenty of adorable Toronto spots for you to take all your aesthetic spring photos.
Have you visited any of these Toronto spots? Where are some other cute places to take spring photos in Toronto? Let me know on Twitter or Instagram!
More things to do in Toronto
If you're looking for more fun things to do in Toronto this spring, you might enjoy these posts:
Be sure to keep up with me on Instagram, TikTok, Twitter, Facebook, and Pinterest if you aren't already!
Feel free to subscribe to my weekly newsletter to get my blog posts delivered straight to your inbox.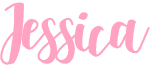 ---
Like this post? Pin it for later!