Searching for cute and fun spring date ideas in Toronto to take your date or S/O?
Whether you're lookin' to do a cute spring picnic or hit up a fun local event, there are tons of great and unique date ideas to take your date in Toronto.
Everyone's just happy that winter's over (minus the random April snowstorms we always seem to get), so there's always tons to do during the spring in Toronto!
Without further ado, here are some cute and unique spring date ideas in Toronto.
Be sure to also follow me on Instagram and TikTok – I share a lot more content on those platforms that don't make it to the blog!
More things to do in Toronto
If you're looking for more fun things to do in Toronto this spring, you might enjoy these posts:
---
Cute spring date ideas in Toronto
---
If you and your S/O are big fans of the Stranger Things series on Netflix, the Stranger Things Experience in Toronto is a must-visit.
It starts off with a super interactive, escape room-like experience in the Hawkins Lab, which I don't want to spoil too much.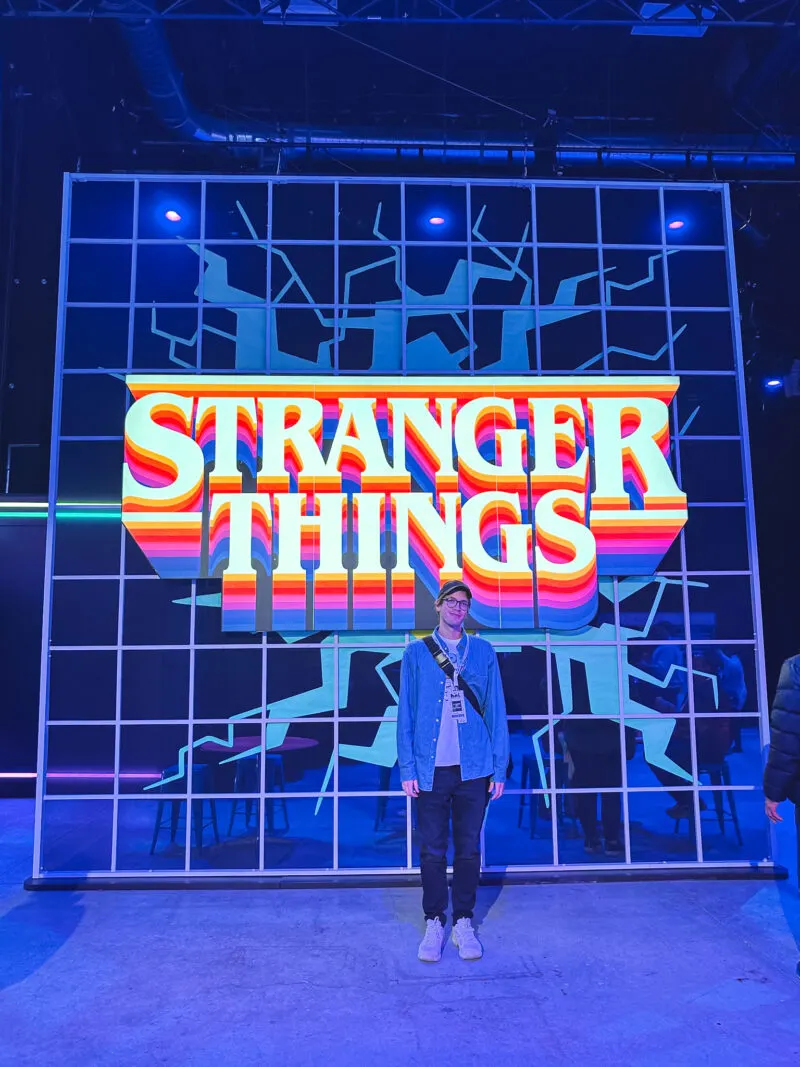 The experience is done in a large group setting, complete with incredible sets and actors, and it takes about 45 minutes.
Afterwards, you can wander around the Mix-Tape area for as long as you want, and it's literally a Stranger Things fan's dream.
You'll get to sip and snack on Stranger Things-inspired drinks and eats, play retro video games, pose with lots of cool photo opps, and shop all kinds of awesome merch!
It's nice that they've got a selection of both cocktails and mocktails at The Upside bar, and they've got some pretty unique offerings.
The Demogorgon cocktail features smoke, and the Suzie Poo mocktail features torched marshmallows!
You can also grab a slice of pizza from Surfer Boy Pizza (where Argyle works in the show), or enjoy a scoop of ice cream from Scoops Ahoy (where Steve and Robin worked).
The Stranger Things Experience is only happening in Toronto from now until June, so snag yo' tickets as soon as possible.
Don't forget to dress up in your best '80s outfits (Team Nancy and Jonathan? Or Nancy and Steve?) to get the full experience!
LOCATION: 8 Unwin Ave, Toronto, ON
---
If you're a fan of walking dates, you'll probably enjoy wandering around the city during Doors Open Toronto.
This free annual event gives you the opportunity to explore some of Toronto's most significant and historical sites, and it's actually so much fun!
You get access to spots that aren't usually open to the public, as well as free access to spots that usually charge an admission fee, so it's definitely worth visiting.
Did I mention that it's totally free to visit?
You can check it out this year from May 27th to 28th, 2023!
---
Kensington Market is one of the absolute cutest neighbourhoods in Toronto, and it's the perfect spot to have a lil' exploring date.
There are plenty of fun things to do in Kensington Market, including café hopping and vintage shopping!
They also have Pedestrian Sundays from May 31st to October 25th, where the entire neighbourhood is completely pedestrian-friendly and vehicle-free.
Fancy doin' a little guided tour with your date? Check out this international food tour in Kensington Market, where you get to sample 6 diverse bites in the neighbourhood.
Or, check out this 2-hour Kensington Market and Chinatown walking tour, where you can learn about the history of both neighbourhoods!
---
Fancy seeing some cool art made by art students?
OCAD University holds an annual GradEx exhibition featuring works from their graduates, and it's always awesome.
I've gone to GradEx a few times, and it's always so cool seeing how creative OCAD students are!
Bring along your date and stroll through OCAD hand-in-hand while admiring all the artwork.
Peep it out from May 3rd to 7th, 2023, with exhibitions happening both in-person and online.
LOCATION: 100 McCaul St, Toronto, ON
---
Walk under the cherry blossom trees at High Park
What's more romantic than strolling through High Park hand-in-hand as the cherry blossoms flutter around you?
Also known as sakura, cherry blossoms are a delicate flower that typically bloom in late April, and they only bloom or about a week or two.
There's actually a whole site dedicated to updates about the cherry blossoms in High Park called Sakura in High Park!
Wander underneath the cherry blossoms and snap some cute spring photos, then head over to iHalo Krunch for some of the best ice cream in Toronto.
It's usually packed during peak bloom, so it's best to visit during weekdays and early mornings!
LOCATION: 1873 Bloor St W, Toronto, ON
---
The Toronto Music Garden is a lovely park along the waterfront that's absolutely stunning during the spring and summer.
If it's warm enough, you can have a cute lil' picnic here – just bring a blanket and some snacks, or grab some takeout from one of the best restaurants at the Harbourfront!
Some of the flowers bloom super quickly (like in my photo above), so catch them as early as you can for those spring Instagram photos.
They also hold outdoor concerts here during the summer months, which is also a great time to have a picnic date!
---
The nicer the weather gets here in Toronto, the sooner we can hit up all the outdoor patios.
And rooftop patios are pretty romantic, if you ask me!
You can get gorgeous views of the Toronto skyline (maybe even the CN Tower) while sippin' on delicious cocktails, beer, or wine.
There are plenty of awesome rooftop patios across Toronto that are perfect for a date, including The Broadview Hotel (a bit more low-key) and Lavelle (a bit more glam).
---
Adam and I watched a Cirque du Soleil show a couple of years ago (KURIOS, if you're curious), and we absolutely loved it.
They do all kinds of different acrobatic shows, and KOOZA is what's going on right now in Toronto.
It's all about The Innocent, a naive clown who finds himself on a self-discovery journey as he's transferred into an exotic world.
You can check it out at Ontario Place from April 7th through June 18th, 2023!
LOCATION: 2150 Lake Shore Blvd W, Etobicoke, ON
---
If you and your partner are both Harry Potter fans, you absolutely need to see Harry Potter and the Cursed Child live.
The performance is 3 hours and 20 minutes including intermission, so it is quite long, but it's such an incredible performance to watch in-person.
The special effects are really cool – they even have dementors fly over your heads!
Adam isn't much of a theatre person, but even he really enjoyed watching the performance.
They even have Harry Potter-themed snacks and drinks you can purchase, including Butterbeer (it's soda, and it's super delicious!)
The theatre is located right by Yonge & Dundas, so you can hit up one of the many incredible restaurants in the neighbourhood for a pre or post-show meal.
LOCATION: 244 Victoria St, Toronto, ON
---
Unique spring date ideas in Toronto:
Check out the Stranger Things Experience
Explore the city during Doors Open Toronto
Wander through Kensington Market
See art at the OCAD GradEx
Walk under the cherry blossom trees at High Park
Have a picnic at the Toronto Music Garden
Sip cocktails on a rooftop patio
Watch the Cirque du Soleil KURIOS show
See Harry Potter and the Cursed Child live
These were some of the best and cutest spring date ideas to go on in Toronto, whether you're looking for something super interactive or something more low-key!
Will you be doing any of these spring date ideas in Toronto? What are some other cute and unique spring date ideas in Toronto? Let me know on Twitter or Instagram!
More things to do in Toronto
If you're looking for more fun things to do in Toronto this spring, you might enjoy these posts:
Be sure to keep up with me on Instagram, TikTok, Twitter, Facebook, and Pinterest if you aren't already!
Feel free to subscribe to my weekly newsletter to get my blog posts delivered straight to your inbox.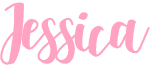 ---
Like this post? Pin it for later!