Searching for the best Canadian loungewear brands to shop for cute sets and lounge pieces?
We've all spent a lot of time at home these last couple years, and you've probably worn more loungewear than you ever have before.
I used to just rock old t-shirts at home, but having cute loungewear really boosts your mood and makes you feel more put together.
Here are some of the best Canadian loungewear brands to shop, whether you're looking to wear cute and comfy outfits at home or outside of home!
Be sure to also follow me on Instagram and TikTok – I share a lot more content on those platforms that don't make it to the blog!
More Canadian brands to shop
If you're looking for even more Canadian fashion brands to support, you might enjoy these posts:
---
Best Canadian loungewear brands
---
Q for Quinn is a Canadian sustainable brand that's all about making pieces that are gentle on both your skin and the planet.
The founder of Q for Quinn started the company because she couldn't find a pair of socks that was gentle enough for her son, who suffered from eczema, and now they make loungewear, underwear, and socks for kids and women.
Their pieces are all made with natural and organic materials – organic cotton, linen, and wool – and it's all ethically made in Portugal.
Their linen top and short set is literally the most comfy pieces I've ever worn, and I love that you can wear them together or separately outside of the house as well!
---
This Is J is known for their soft and moisture-wicking sleepwear, and they ethically manufacture their products in Canada.
They use bamboo as a material for a lot of their clothing pieces, and it's literally so comfy and cozy.
They also handprint all of their own unique fabric designs, which is super fun!
I adore this simple baseball tee and harem pant set and this fun space dye long sleeve top and legging set.
---
Ana + Zac is a slow fashion brand based out of Nova Scotia, and they a good selection of cozy loungewear pieces.
They're all about basics made using premium pima cotton, and all their pieces are ethically made in Peru.
All of their pieces are genderless, and they're timeless enough to be worn for years to come.
I adore this '90s crewneck and cargo pant matching set, which are both made using 100% pima cotton.
Since they are a slow fashion brand, they don't have a ton of selection, but they've got beautiful and well-made pieces!
---
Good for Sunday makes quality loungewear using eco-friendly materials, and all their pieces are made here in Toronto!
I especially adore their Bamboo Rib pajama top and bottoms, which can totally both be worn out of the house.
They also have really nice graphic crewnecks like this provincial parks crewneck and this heritage oversized crewneck.
---

This contemporary sleepwear and loungewear brand is based out of Vancouver, and all of their pieces are ethically made in Canada using natural fibres like cotton and linen.
Their classic nightshirt was originally made to be worn as PJs, but it's versatile enough to be worn out and about as well!
You can use my discount code "JESSICALAM" to get 15% off the full-price of The Sleep Shirt.
I adore this long sleep shirt in white and this flared sleep shirt in raspberry pink, both of which can also be worn as everyday dresses.
You'll also find cute and cozy loungewear sets that can also be worn for sleep, like this linen slip on top and lounge pant set in sand.
---
Encircled is a sustainable and ethical fashion brand based out of Toronto that makes basics with a twist.
Their pieces are cozy enough for home, yet dressy enough for the office.
Is it appropriate to roll out of bed and go to work in your sleep clothes? Maybe.
Their clothes are also made in Toronto using eco-friendly fabrics, and they're also a B Corp!

I love this dressy sweatshirt that comes in a bunch of different colours, this comfy blouse, and this comfy wide leg pant.
---
A really cool thing about Muttonhead is that all their pieces are designed to be completely unisex.
All of Muttonhead's pieces are made in Canada (specifically Toronto), and their crewnecks and sweatpants are ethically made in Toronto!
A lot of their clothing is made up of cozy basics, and they also have button-ups and denim from Naked & Famous.
I like that their loungewear can be mixed and matched, including these sweatpants that can be worn with this fleece zip-up, this crewneck, or this henley hoodie.
---
Terrera makes cozy and comfortable loungewear pieces for both women and men.
This Ontario-based sustainable clothing and bedding brand uses all natural fibres to make their pieces, including bamboo, organic cotton, and Tencel.
Their products are ethically made in China, and they design collections bi-annually.
I adore this ribbed contour bamboo bralette and bike short set and this polo sweatshirt!
---
OkayOk makes modern clothing for women, men, and kids, and it's all made in Toronto.
A lot of their pieces are basics, using cotton fabrics milled in Scarborough and Montreal and sewn in Etobicoke and Toronto.
They also have a lot of cool graphic tees, which they design and print themselves at their studio in the city.
I love this adorable floral sweatshirt and jogger set and this cozy loft dress.
---
Province of Canada has an extensive selection of comfy loungewear and sweatsuits in tons of colours.
All of their clothing is ethically manufactured in Canada, and they use organic and sustainable materials as much as possible.
I adore this flag fleece crop hoodie and sweatpant combo, and this half zip sweatshirt and sweatpant combo is also super cute.
The brand was founded by a husband-and-wife team from Quebec and Ontario, and the name comes from when Upper Canada (Ontario) and Lower Canada (Quebec) were conjoined as the United Province of Canada back in 1841!
---
We all know Peace Collective for their iconic "home is Toronto" gear, and they've also got really nice Toronto-themed loungewear.
I adore this vintage-inspired Toronto crewneck and this vintage-inspired Blue Jays crewneck.
Another awesome reason to shop their pieces: they support many different local and global charities and organizations, and have donated over $400,000 since 2014!
---
Reigning Champ is a Canadians menswear brand, but their stuff can totally worn as unisex clothing as well.
This Vancouver-based clothing brand offers streetwear and athleisure, all manufactured in-house in Canada.
They've got plenty of cozy sweatsuits in a variety of muted colourways, including their midweight terry crewneck and midweight terry sweatpants.
A fun fact you might not know about Reigning Champ: fellow Vancouver-based clothing brand Aritzia bought a majority of shares of their company back in 2021!
---
Best Canadian loungewear brands to shop:
Q for Quinn
This Is J
Ana + Zac
The Sleep Shirt
Good for Sunday
Encircled
Muttonhead
Terrera
OkayOk
Province of Canada
Peace Collective
Reigning Champ
These were some of the best Canadian loungewear brands!
Have you shopped from any of these Canadian loungewear brands? What are some other great Canadian brands to shop? Let me know on Twitter or Instagram!
You can find more of my fave products and items on my wishlist in my Amazon Shop.
More Canadian brands to shop
If you're looking for even more Canadian fashion brands to support, you might enjoy these posts:
Be sure to keep up with me on Instagram, TikTok, Twitter, Facebook, and Pinterest if you aren't already!
Feel free to subscribe to my weekly newsletter to get my blog posts delivered straight to your inbox.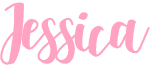 ---
Like this post? Pin it for later!