Looking to support your local Canadian companies by shopping shoe brands in Canada?
Y'all know I'm all about supporting local whenever possible, and there are plenty of amazing Canadian shoe brands you can shop.
If you're looking for even more awesome Canadian brands, I've got blog post all about the best clothing brands in Canada and the best Canadian clean beauty brands!
Whether you're looking for summer sandals or fall boots, you'll definitely find cute shoes from these Canadian footwear brands.
Here are some of the best shoe brands in Canada to shop!
---
Best shoe brands in Canada
---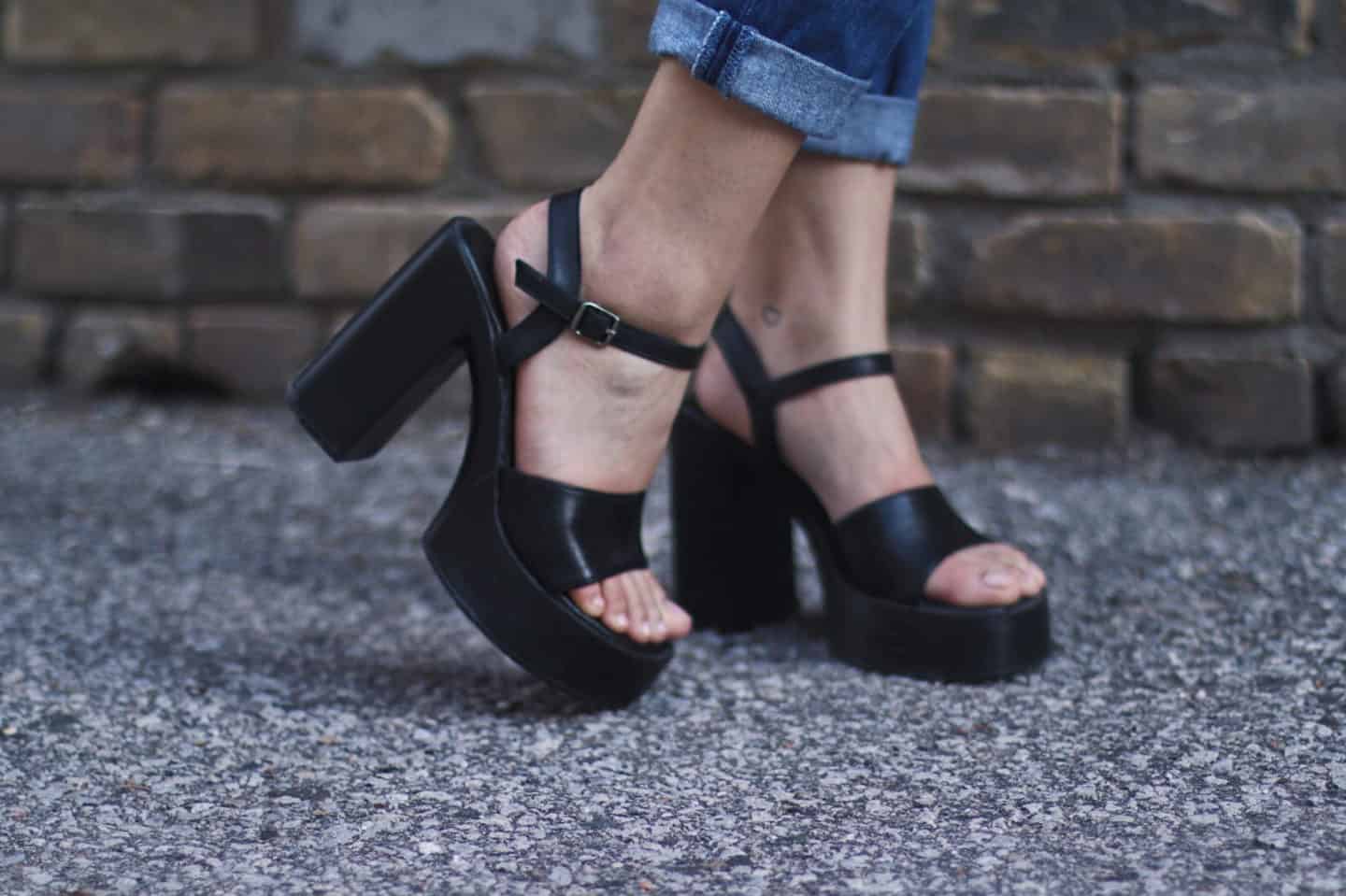 We all know and love our beloved Aldo, a Montreal-based footwear and accessory brand.
My mom has been shopping Aldo shoes for as long as I can remember, so naturally I've been shopping there for all these years as well!
They offer trendy styles at affordable prices, and their shoes are great quality.
---
Call It Spring is actually a sister brand to Aldo, and they're more geared towards the gen Z crowd.
They've also got trendy and affordable footwear and accessories, and they're completely vegan!
They're also working towards becoming sustainable, which I think is pretty cool.
---
Matt & Nat
Matt & Nat is another Montreal-based company that's dedicated to producing vegan products.
They're also working towards more sustainable practices, and have used all kinds of different recycled materials in their products over the years.
They actually started out just making bags and accessories, but they now offer shoes as well!
You can find everything from sandals to boots, though they have a lot more women's shoes than men's.
---
Vessi is known for their 100% waterproof sneakers, which are also vegan.
They're based out of the rainiest place in Canada…
You guessed it, Vancouver — also known as "Raincouver".
---
Brave Soles is a sustainable and ethical Canadian footwear and accessory brand, and they make shoes out of upcycled tires!
They have so many gorgeous pairs of sandals made with locally-sourced leather, all of which also include materials from the upcycled tires!
You can shop both women's and men's footwear at Brave Soles.
They also have a whole collection made with pieces from upcycled aircraft materials!
If you're looking for more sustainable fashion companies, I've got a blog post all about sustainable Toronto clothing brands.
---
If you're looking for even more chic and sustainable shoe brands in Canada, Alice + Whittles is an outdoor footwear brand based out of Toronto.
90% of their materials are fully sustainable and traceable, and their footwear is all free of virgin plastic.
They also source their rubber from sustainably managed forests!
---
Poppy Barley is an Alberta-based footwear and accessory brand, and they offer pieces for both women and men.
Their shoes are ethically-produced using responsible materials, and 90% of their packaging uses environmentally-friendly materials.
They're also a certified B Corp, which means they do great for the environment and for people who work for them.
---
Best shoe brands in Canada:
Aldo
Call It Spring
Matt & Nat
Vessi
Brave Soles
Alice + Whittles
Poppy Barley
These were some of my fave Canadian footwear brands to shop for shoes!
What are some of your favourite shoe brands in Canada? Let me know on Twitter or Instagram!
Be sure to keep up with me on Instagram, TikTok, Twitter, Facebook, and Pinterest if you aren't already!
Feel free to subscribe to my weekly newsletter to get my blog posts delivered straight to your inbox.