Looking for the best afternoon tea spots in Toronto to indulge in sweets and treats?
Something I actually didn't know before is that afternoon tea and high tea are two totally different things.
Afternoon tea is all about the little sandwiches and pastries, while high tea typically features a more heartier cooked dish.
Of course, there are some more differences, but afternoon tea is what we're talking about here!
Toronto has plenty of great afternoon tea spots, including chic cafés and luxury hotel restaurants.
Whether you're looking for a relaxing afternoon with your girlfriends or celebrating a special occasion, here are some of the best afternoon tea spots to visit in Toronto!
Be sure to also follow me on Instagram and TikTok – I share a lot more content on those platforms that don't make it to the blog!
---
Best afternoon tea experiences in Toronto
---
Astor Lounge at the The St. Regis Toronto
Afternoon tea was a favourite past time of Mrs. Caroline Astor, the mother of the founder of The St. Regis Hotel and a prominent member of New York high society during the Gilded Age, and they've continued the tradition today!
You can enjoy afternoon tea every Friday through Sunday at The St. Regis Hotel's elegant and sophisticated Astor Lounge from 2 to 5 PM.
They've also partnered with Toronto-based Sloane Fine Tea for their curated selection of teas, including their very own bespoke tea blend.
LOCATION: 325 Bay St, Toronto, ON
---
d|bar at the Four Seasons Hotel Toronto
d|bar is located in the swanky Four Seasons Hotel, and their afternoon tea service is an absolute must-try.
Enjoy a curated selection of sweet and savoury bites paired with premium loose-leaf teas for $95 per person.
The afternoon tea service is offered every weekend, and the menu changes up by the seasons.
You can find them in the chic Yorkville neighbourhood!
LOCATION: 60 Yorkville Ave, Toronto, ON
---
Clockwork at the Fairmont Royal York Hotel
The Clockwork afternoon tea service at the Fairmont Royal York is a totally unique and whimsical experience, and all the sweets and treats are placed on a shelf-like tower.
You'll find a selection of buttery scones, savoury bites, and sweet pastries on the afternoon tea menu.
Their afternoon tea service is offered every weekend at $80 per person, and reservations are required.
LOCATION: 100 Front St W, Toronto, ON
---
The Ritz-Carlton hosts a traditional British afternoon tea service every single day at EPOCH, their in-house British-inspired gastropub.
You'll find a carefully-curated selection of pastries and finger sandwiches that pay homage to the traditional British tea experience, and it's $75 per person.
They also offer a children's afternoon tea menu for $40 per child.
Reservations can be made on Open Table, and you can visit from 2 to 4 PM during the weekdays or 11 AM to 5 PM on the weekends.
LOCATION: 181 Wellington St W, Toronto, ON
---
Go on an exotic culinary journey with the afternoon experience at the Shangri-La.
From spicy, to savoury, to sweet, you'll get to indulge in a variety of flavours from their ever-changing afternoon tea menu.
The ingredients are inspired by the traditions of Tibet, which is where Shangri-La was found in James Hilton's novel, Lost Horizon.
The afternoon tea experience is $98 per person, and it includes a glass of sparkling or mocktail.
LOCATION: 188 University Ave, Toronto, ON
---
This historic hotel in Old Toronto offers up a traditional afternoon tea experience, with all the fixings from finger sandwiches to cakes.
You'll find decadent bites like their The King's Beef Wellington Inspiration and their Black Currant Éclair, and the experience is $75 per person.
If you've got any kiddos, they've got a kid-friendly afternoon tea menu for $50!
They also offer a curated selection of premium teas from Toronto-based Sloane Fine Tea and Vancouver-based Tea Leaves, and they've got their own special blend with Tea Leaves.
You can enjoy the afternoon tea experience every weekend from 1:30 through 4:30 PM.
LOCATION: 37 King St E, Toronto, ON
---
Enjoy a luxury afternoon tea experience featuring curated sweet and savoury bites at Joni Kitchen, located inside the Park Hyatt Toronto.
From their Beef Tartare on a waffle to their Brown Sugar Oat Scone, they've got a variety of unique and modern creations.
If you're feelin' extra bougie, you can order additional offerings like their oysters or take your pick from their selection of caviar.
They've also got a selection of sommelier-selected teas from Sloane Fine Tea, and you can choose between three afternoon tea experiences:
Pastry at the Park ($128 for two): sweets paired with tea
Tea at the Park ($188 for two): sweet and savoury bites paired with two teas
Indulgence at the Park ($588 for two): sweet and savoury bites, two teas, two glasses of Dom Perignon
You can enjoy one of their afternoon tea experiences from 1 to 4 PM every Thursday through Sunday, and you can book a reservation on Open Table.
LOCATION: 37 King St E, Toronto, ON
---
The Windsor Arms Hotel is a historic spot in Yorkville, and the luxurious afternoon tea service has been a beloved tradition since 1927.
The afternoon tea experience includes handcrafted pastries, traditional tea sandwiches, English scones, and a variety of different preserves, all prepared in-house daily.
It all happens in the Windsor Arms Hotel's stunning Parisian-inspired lobby tea room, so you can snap all the Instagram-worthy photos.
Also, a fun fact: Richard Burton proposed to Elizabeth Taylor here in 1967!
The afternoon tea experience is $65 per person from Monday to Thursday, or $85 per person from Friday to Sunday.
LOCATION: 18 St Thomas St, Toronto, ON
---
This chic patisserie and café in Scarborough offers up a rotating Japanese Fusion Tea Tower for $49 per person.
You'll find fusion bites like their kimchi bacon danish, truffle scrambled eggs, and panko crusted french toast with chantilly creme.
Reservations are required with a $10 deposit, and there's a 2-hour limit for seating.
Evana was founded by an alumni of the prestigious Le Cordon Bleu, which is one of the best cooking schools in the world!
LOCATION: 390 Silver Star Blvd Unit 118, Scarborough, ON
---
If you're looking for a really unique afternoon tea experience, stop into Reid's Distillery for their gin high tea experience.
They offer their gin high tea every Sunday afternoon at both 12 PM and 3:30 PM, and prepaid reservations are $45 per person (alcoholic drinks not included).
The menu includes a selection of teas, finger sandwiches, and pastries, alongside a delicious selection of cocktails made with Reid's award-winning gin.
Get the full gin high tea experience with one of their Gin Cocktail Teapots, each featuring one of Reid's gins!
The menu is also peanut-free and pork-free, which is great for my friends with those dietary restrictions.
LOCATION: 32 Logan Ave, Toronto, ON
---
This renowned Parisian pastry brand is known for their amazing macarons, and they offer up afternoon tea at their Yorkdale location in Toronto.
The $55 afternoon tea service at Ladurée includes a selection of sandwiches, pastries, and, of course, macarons.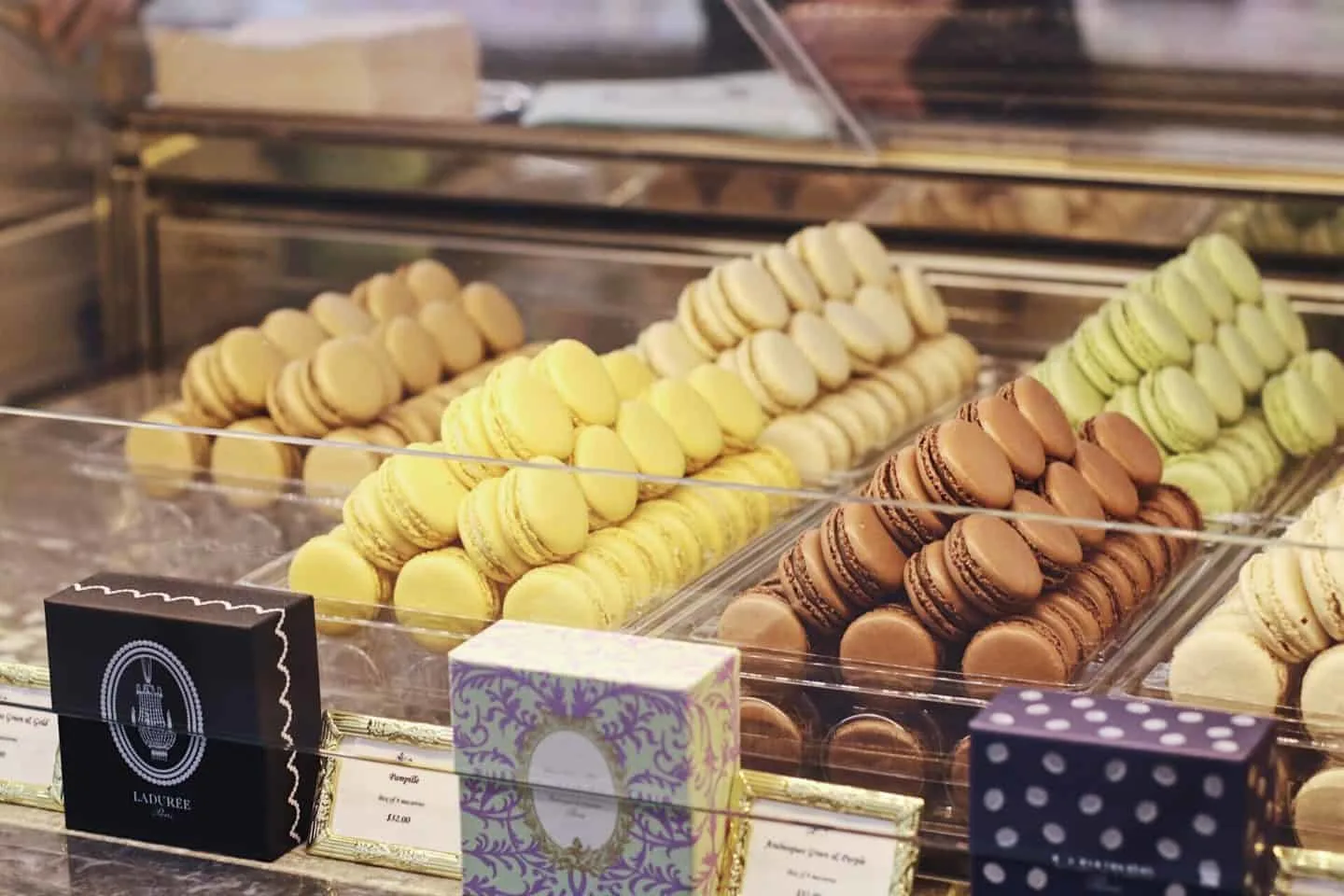 It also includes your choice of either tea, coffee, or hot chocolate, or champagne for an additional $15.
Ladurée may be a chain, but they do make some dang delicious macarons, and you'll find classic macaron flavours like Salted Caramel, Coffee, and Lemon.
They've also got a small menu of French dishes (including brunch), other pastries and desserts, and specialty teas and cocktails.
Some of their cocktails are even topped with macarons!
Their adorable Yorkdale Mall location has the Instagrammable pink and teal decor of your dreams, and their PATH location in the Financial District has all the fun tropical vibes.
The Financial District location doesn't have an actual afternoon tea menu, but they do have treats and drinks you can order a la carte!
LOCATION: 3401 Dufferin St, North York, ON
---
If you're a croissant lover, you've probably been to one of Hazukido's locations.
This bakery in Toronto serves up delicious Asian-inspired croissants, with all kinds of sweet and savoury options.
They're actually a chain based out of Taiwan, and Toronto was their first Canadian destination!
They bake their croissants fresh daily using French butter and Japanese flour, so they're perfectly crispy and tender.
They're currently offering a specialty afternoon tea set at their Atrium, North York, and Shops at Don Mills locations, and it's dine-in only.
The afternoon tea set includes criscuits (croissant biscuits), croffles (croissant waffles), and croissants, and it's all heavenly.
It also includes one Blue Sparkling Refresher and one Cold Brew Over Ice.
The afternoon tea set is under $75 and serves two, so it's a great option if you're looking for a more budget-friendly afternoon tea experience!
LOCATION: Various locations
---
This beloved shop on Dundas West offers up their own house-made jams and preserves, traditional buttermilk scones, and fine teas in their adorable, vintage-inspired space.
Kitten and the Bear specializes in French confiture-style fruit preserves, all made from scratch using local and seasonal produce from family-owned farms.
They even have their own special tea blend in collaboration with Sloane, a luxury tea brand based out of Toronto.
Sadly, they don't have seating in their space anymore, but they do offer takeout afternoon tea kits for one that you can enjoy at home.
The kits are under $30 each and include one of their signature buttermilk scones, a selection of tea sandwiches and other treats, and a satchet of Sloane Fine Tea.
You can find Kitten and the Bear in the Little Portugal neighbourhood, right by Dufferin & Dundas.
LOCATION: 1414 Dundas St W, Toronto, ON
---
Best afternoon tea spots in Toronto:
Astor Lounge at The St. Regis Toronto
d|bar at Four Seasons Hotel Toronto
Clockwork at Fairmont Royal York Hotel
EPOCH Bar & Kitchen Terrace at The Ritz-Carlton
Shangri-La Toronto
Omni King Edward Hotel
Joni Restaurant at Park Hyatt Toronto
Windsor Arms Hotel
Evana Pâtisserie & Café
Reid's Distillery
Ladurée
Hazukido
Kitten and the Bear
From adorable cafés to luxury hotel restaurants, Toronto has a fantastic selection of afternoon tea spots you can visit.
Another fun high tea experience you can enjoy is Oishiii Sweets Cafe's anime-themed popup events, and you can find out more on their website!
Have you been to any of these afternoon tea spots in Toronto? What are some other great afternoon and high tea experiences in Toronto? Let me know on Twitter or Instagram!
Be sure to keep up with me on Instagram, TikTok, Twitter, Facebook, and Pinterest if you aren't already!
Feel free to subscribe to my weekly newsletter to get my blog posts delivered straight to your inbox.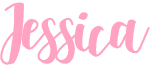 ---
Like this post? Pin it for later!