Wondering if Toronto Metropolitan University (formerly Ryerson University) in Toronto is a good school to attend?
Ryerson gets a bad rap because it used to be a college, but it's now known for its fantastic media, engineering, business, and nursing programs.
Many programs at Ryerson are very hands-on, which makes it a very great school if you're looking to get your hands dirty.
I studied Media Production at Ryerson (previously known as Radio and Television), which is known to be the best media program in the entire country.
Here's what you need to know about Ryerson and whether it's a good university to attend!
Be sure to also follow me on Instagram and TikTok – I share a lot more content on those platforms that don't make it to the blog!
More university tips
If you're looking for more university tips, you might enjoy these posts:
---
Is Toronto Metropolitan University/Ryerson a good university?
---
Is Ryerson prestigious?
Ryerson isn't a particularly prestigious university, but they do have some programs that are prestigious, such as their Media Production program.
They're also known for their creative, engineering, business, and nursing programs.
Ryerson even has unique programs you won't find at many other universities, such as fashion, interior design, and dance.
---
Is Ryerson hard to get into?
The difficulty of getting into Ryerson depends on the program you're applying for.
Many of the creative programs are highly competitive, and I managed to get into Media Production with a 90% average in high school.
Of course, not all of Ryerson's programs are amazing, and I knew people who got accepted into some programs with even a 60% high school average.
For more competitive programs that have a lower acceptance rate, you'll need a higher average.
---
Is Ryerson a bad university?
Since Ryerson used to be a college, a lot of people don't think of Ryerson as a great university.
They're continuously adding great new programs, especially in the creative fields, and you get a lot more experience with the hands-on programs rather than traditional all-in-the-books programs at other universities.
Ryerson tends to have a bad reputation especially amongst students from other universities (especially at U of T).
They like to call Ryerson "Rye High" to insinuate that it's like a high school.
There's even one for York University: "If you can hold a fork, you can go to York."
York gets a bad rap as well, but they also have some prestigious programs.
---
Ryerson vs. York: which one is better?
Programs
Both Ryerson and York have their own pros and cons, and it heavily depends on the programs you're looking into.
Of course, York is most well-known for their Schulich School of Business, which is the best business school in Canada.
Commuting
Ryerson and York are both known to be commuter schools, and many students across the GTA commute on a daily basis.
Both are easy to commute to via the TTC, though I do think Ryerson is more easily accessible because of its downtown location.
Lifestyle
In my experience, people actually enjoy hanging around Ryerson outside of classes because of the downtown atmosphere, while people at York tend to leave campus when they're not in classes.
There's a lot more stuff to do downtown, and it's a lot more walkable!
---
Is Ryerson expensive?
Tuition at Ryerson for most programs costs around $7,000 for local students.
The costs of living around or going to Ryerson can also be expensive because it's located in the heart of downtown Toronto.
The average 1 bedroom apartment in Toronto is around $2,000 – living in Toronto is expensive.
If you choose to commute, the TTC costs $3.25 per ride (or $128.15 for a monthly post-secondary pass).
Although many restaurants in the area offer discounts to Ryerson students, it's still expensive to eat out in downtown Toronto if you don't bring your own lunch.
If you're looking for budget-friendly food spots, I have a blog post all about cheap eats in Toronto and takeout spots in Toronto!
---
Of course, these are all my own opinions as a former Ryerson student, but hopefully you found this post helpful!
Did you go to Ryerson University? Or are you planning on attending Ryerson? Let me know on Twitter or Instagram!
More university tips
If you're looking for more university tips, you might enjoy these posts:
Be sure to keep up with me on Instagram, TikTok, Twitter, Facebook, and Pinterest if you aren't already!
Feel free to subscribe to my weekly newsletter to get my blog posts delivered straight to your inbox.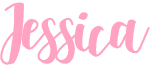 ---
Like this post? Pin it for later!